Renowned for its grand old architecture, beautiful scenery, and world-class cuisine, Italy has become one of the best countries in the world for luxury tourism.
To find out where the rich travel when they go to the European nation, RoutePerfect.com has shared data for the most popular Italian destinations booked by wealthy travellers on a luxury budget, who spend an average of £13,900 ($20,000) on their overall trip. The ranking is based on over 150,000 trips booked via the European travel website.
Parts of the country that made the cut include charming coastal towns with multicoloured houses, plush lakeside resorts, and islands with immaculate beaches. Check out Italy's top 10 destinations for luxury travel below.
10. Amalfi — This charming small town on the Amalfi Coast has dramatic clifftop and ocean views. When in the area, many rich travellers like to stay at the Grand Hotel Il Saraceno, a 5-star hotel perched atop a cliff with its own private beach and saltwater pool.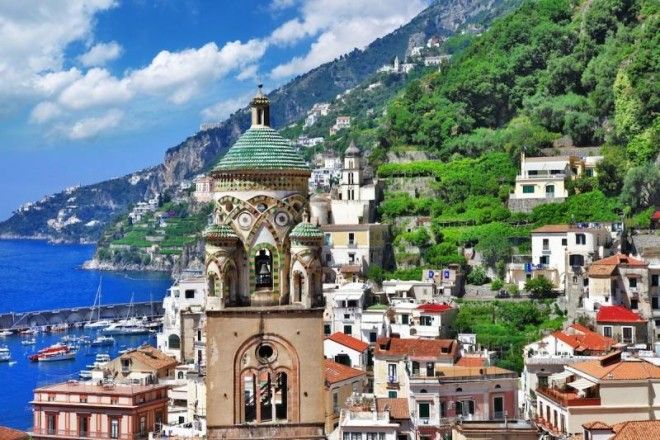 9. Portofino — This "gorgeous tiny fishing village turned up-market resort" is "very romantic and popular with the rich and famous," Boaz Lantsman, founder of RoutePerfect.com, told Business Insider. Celebrities like Beyoncé, Jay Z, and Steven Spielberg have visited Portofino, and stayed at the 5-star Belmond Hotel Splendido. The twin hotel has roof gardens, and a spa and sauna, while some of the suites feature marble bathrooms.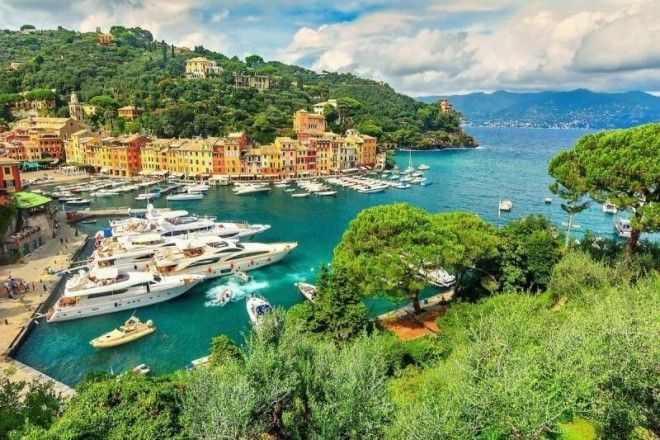 8. Bellagio — "Luxury travellers looking for an authentic Italian experience especially enjoy this beautiful destination," Lantsman said of the town on the shore of Lake Como. Rich foodies like to dine at restaurants like the Michelin-starred Mistral, where chef Ettore Bocchia whips up an array of "inventive molecular dishes," according to Michelin guide inspectors.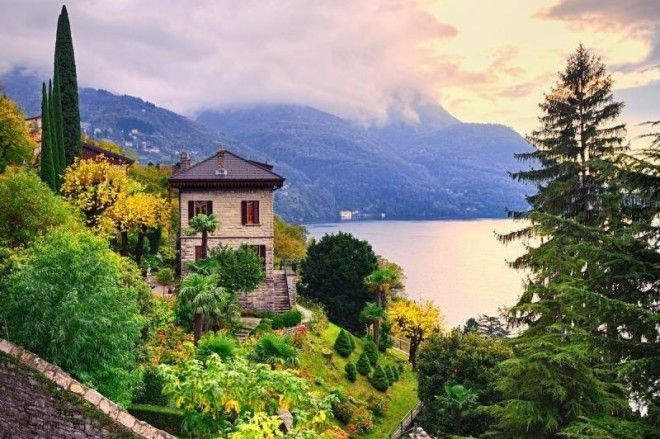 7. Positano — Lantsman describes Positano as "a beautiful Amalfi coast village with white Moorish houses hanging on the slope around a turquoise bay." Wealthy visitors can be found tucking into fresh Neapolitan cuisine at La Sponda, the Michelin-starred restaurant at the luxury boutique hotel Le Sirenuse. By night, the restaurant is illuminated by 400 candles.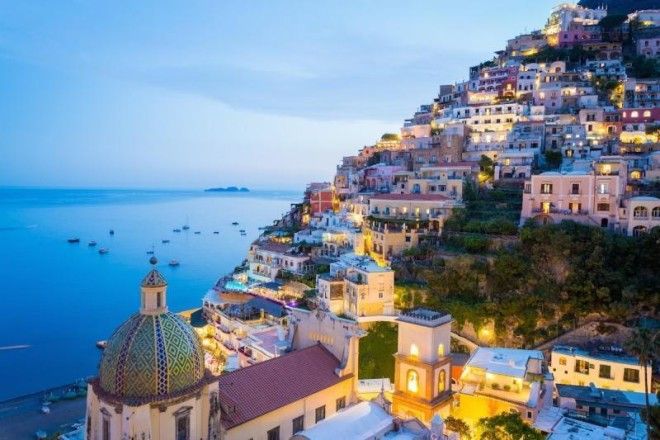 6. Capri — "A posh resort destination since the time of the Romans, this island has everything: ruins, beaches, nature, food and buckets of charm," Lantsman said. Hotel Caesar Augustus, housed in an ancient villa on the edge of a cliff, is Capri's most luxurious accommodation, with six master suites, impeccable views of the bay of Naples and the Amalfi Coast, and a double-level infinity pool facing toward the sea.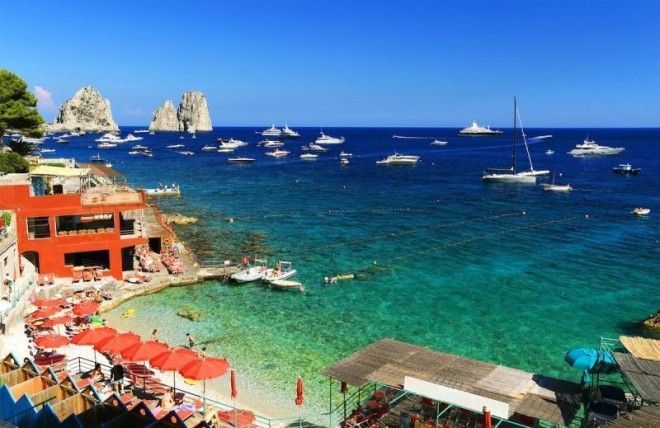 5. Cinque Terre — Made up of five villages — Monterosso al Mare, Corniglia, Vernazza, Manarola, and Riomaggiore — Cinque Terre is a UNESCO World Heritage Site
and arguably one of the most beautiful places on the planet. Luxury travellers make a stop here on Mediterranean cruises, and stay at places like the 4-star Hotel Porto Roca, where some rooms come with their own whirlpool tubs.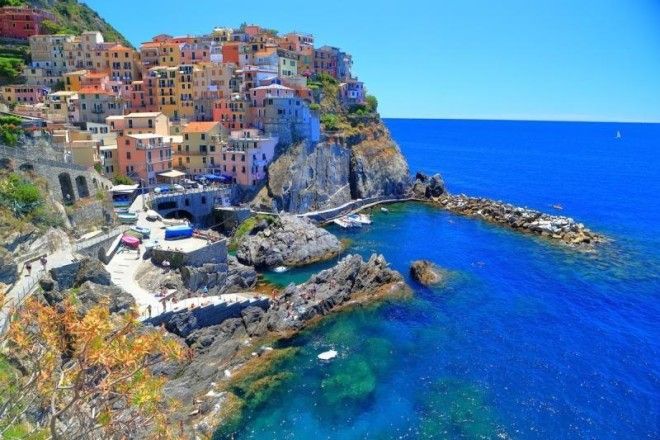 4. Milan — Italy's shopping capital offers rich visitors plenty of high-end designer stores to spend their money in. Valentino, Prada, Dolce & Gabbana, and more can all be found in the Galleria Vittorio Emanuele II, a beautiful mall housed inside an 19th-century arcade, near the city's centrepiece: the Duomo, pictured below.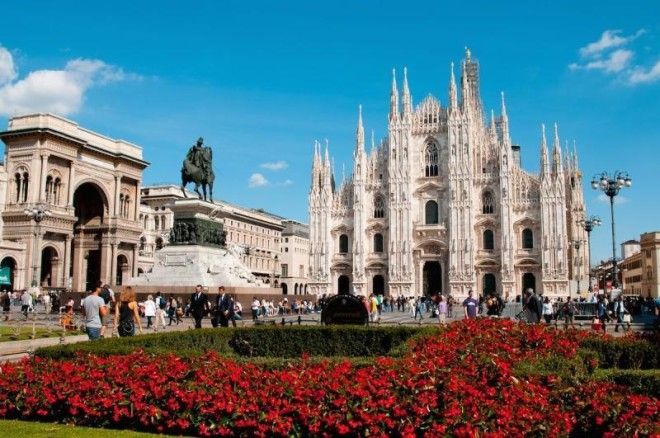 3. Florence — Florence's "attractions, great art, food and vibe" make it a popular destination for travellers with a luxury budget, according to Lantsman. When visiting the city, rich people like to stay at 5-star hotels like the centrally located Palazzo Magnani Feroni — made up of suites only — and the 5-star Villa Cora near the Boboli Gardens, which has a cigar room, poolside bar, and rooftop terrace.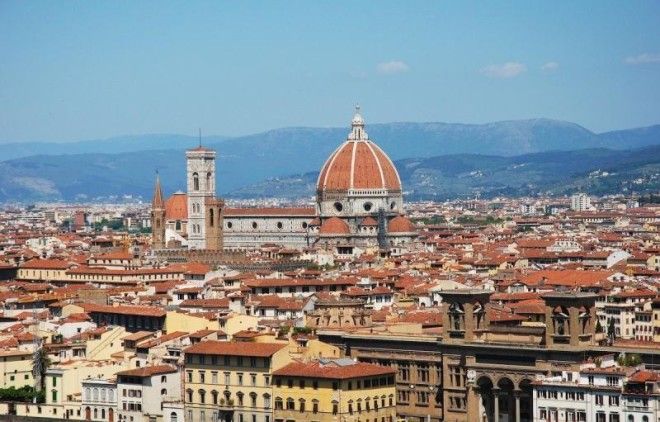 2. Venice — Venice may be popular with all kinds of travellers but those on a luxury budget can enjoy staying in swanky hotels like the 5-star Gritti Palace, a 16th-century building on the Grand Canal. The hotel's Acqua di Parma spa offers wealthy guests a spa suite complete with waterfall showers, loungers, and an aromatic steam bath.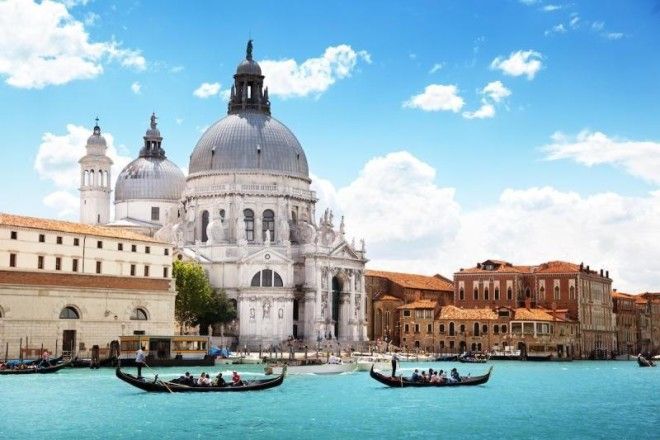 1. Rome — Rich travellers in the Eternal City can choose to eat world-class cuisine at 14 Michelin-starred restaurants, and can even experience ancient ruins inside their hotel. According to Lantsman, a popular choice with wealthy tourists is The Inn at the Roman Forum, a 5-star hotel that is the only luxury residence in Rome to contain Roman ruins inside it, including a stone gallery with engravings from 2,000 years ago.