A collection of 32 universities in the Advanced Functional Fabrics of America Institute, with the leading team being Massachusetts Institute for Technology, have come together for a joint project ofUS $317 million to drive forward textile manufacturing in America, all in an effort to create 50,000 new jobs in the next 10 years. They are creating innovative fabrics that have unprecedented qualities in the fibers, such as the ability to hear, sense, communicate, store and convert energy, regulate temperature, monitor health and change color.
A major contribution to the project comes from the U.S Department of Defense, announcing they will be investing US $75 million to the fabrics institute, being that it is likely that this project will create fabrics and textiles that will act as protective gear for soldiers and first responders. Some examples of this elevated safety, given by U.S Secretary of Defense Ash Carter, include "uniforms with electronics embedded in their fibers will detect potential chemical and radiological agents, help power networked devices that troops carry into the field and know if a wounded service member needs an antibacterial bandage," he said. Tents whose fabrics generate and store their own power and regulate the temperature inside will reduce fuel consumption in the field." Around 85 other industry and academic collaborators have agreed to invest US$242 million to the institute, as well.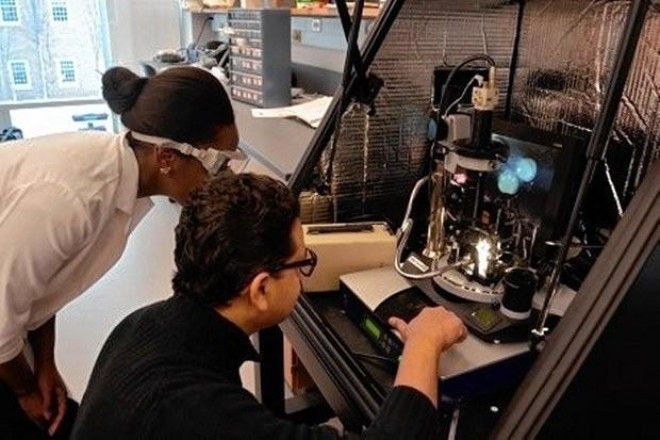 Another major hope for this project is that it "will create a national network to weave innovation into every step of the fabric supply chain. It will look at new fibers embedded with special properties, digital tools for apparel design and measurement, rebooted manufacturing processes and training and technical education for textile workers." There is a major need for "smarter" fabrics that are able to possess these qualities, but it also benefits the American textile industry. The United States spends billions of dollars importing international fabrics for a very cheap cost. Mass-production of these smart fabrics can allow for cost-effective production, in the long run.
"With the creation of AFFOA, we are taking a major step forward in revolutionizing the textile industry and speeding scientific breakthroughs that will transform many aspects of our society, as textiles are all around us—in toothbrushes, pillows, car seats, airplanes, protective gear, fashion and more," said Associate Professor Juan Hinestroza, in the Cornell University Department of Fiber Science and Apparel Design in the College of Human Ecology. Cornell University is the most recent institution to join the effort.
This feat is sure to be on the brink of innovation in the textile industry.