Few things are as motivating as a real challenge, and it was this notion which prompted Curtis Wiklund, after an inspiring conversation with his wife, to challenge himself to draw a picture every single day for an entire year.
While most of the images that Curtis drew were of seemingly random thoughts or inspirations, amidst the cluttered noise of his mind there arose a distinct and heartwarming theme: his relationship with his partner in life, Jordin.
In my opinion, these flat out adorable drawings perfectly capture the warmth and tenderness of ordinary moments in domestic life. From the comfortable highs of quality time together, to the unglamorous lows of illness, Curtis perfectly encapsulated a year in the life of a couple that so many of us can relate to.Here are some of the 365 drawings that Curtis drew between March 4th, 2011 to March 3rd, 2012.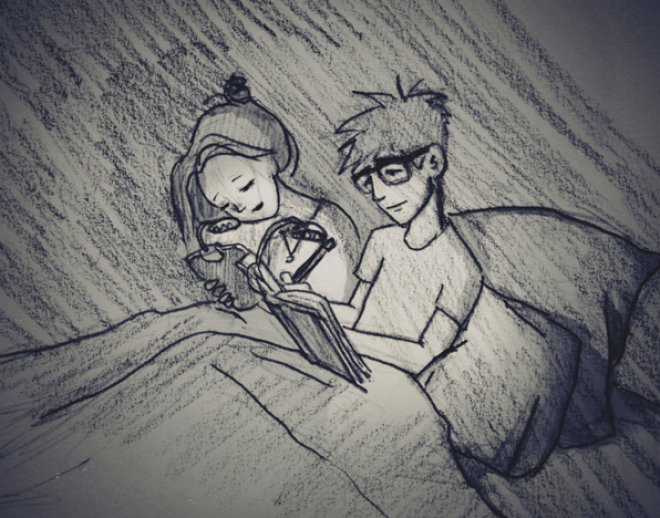 Night time routine. – Curtis Wiklund (Jan. 5th, 2012)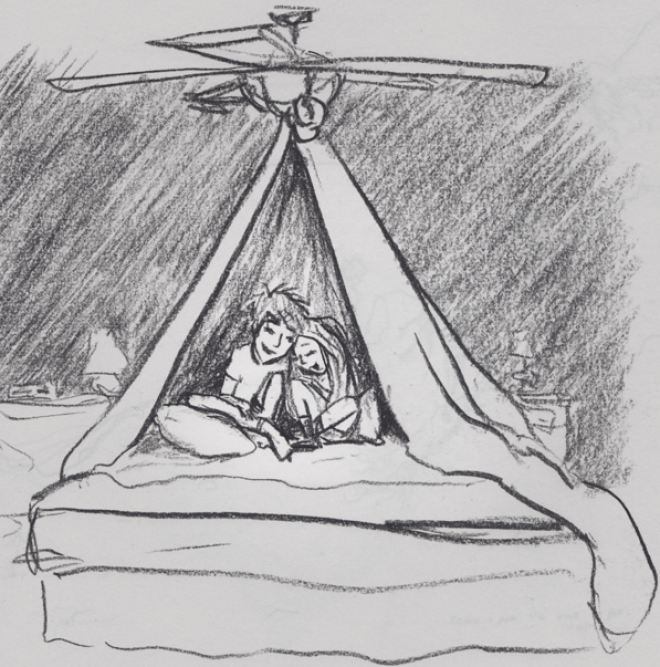 Sleepover with my best friend. – Curtis Wiklund (Jan. 20th, 2012)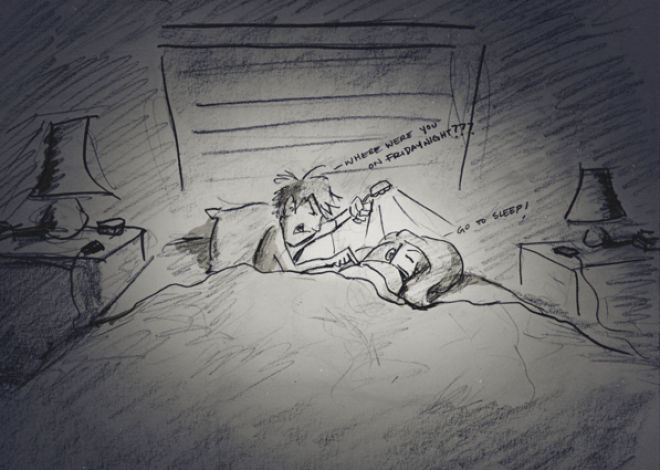 New reading light works well as an interrogation light. – Curtis Wiklund (Jan. 15th, 2012)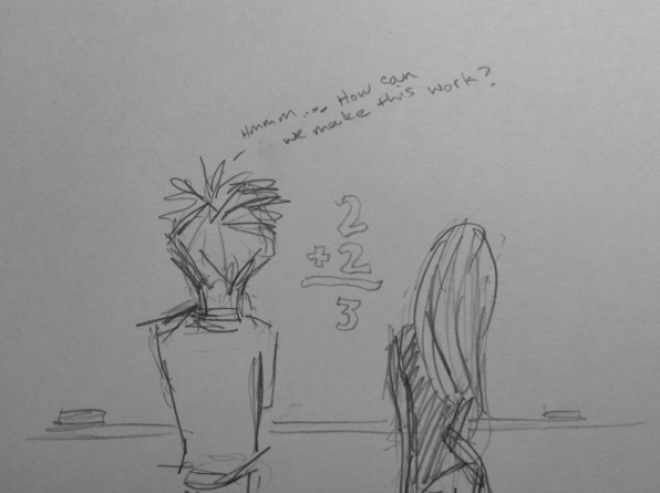 Budgeting. – Curtis Wiklund (Nov. 7th, 2011)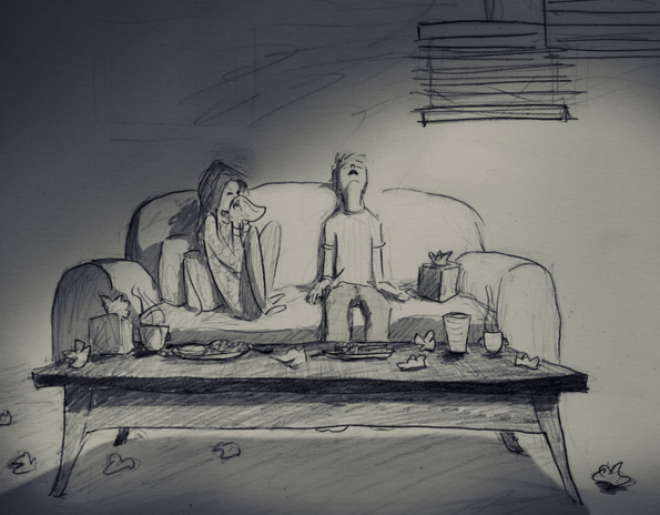 Cold season. – Curtis Wiklund (Sept. 28th, 2011)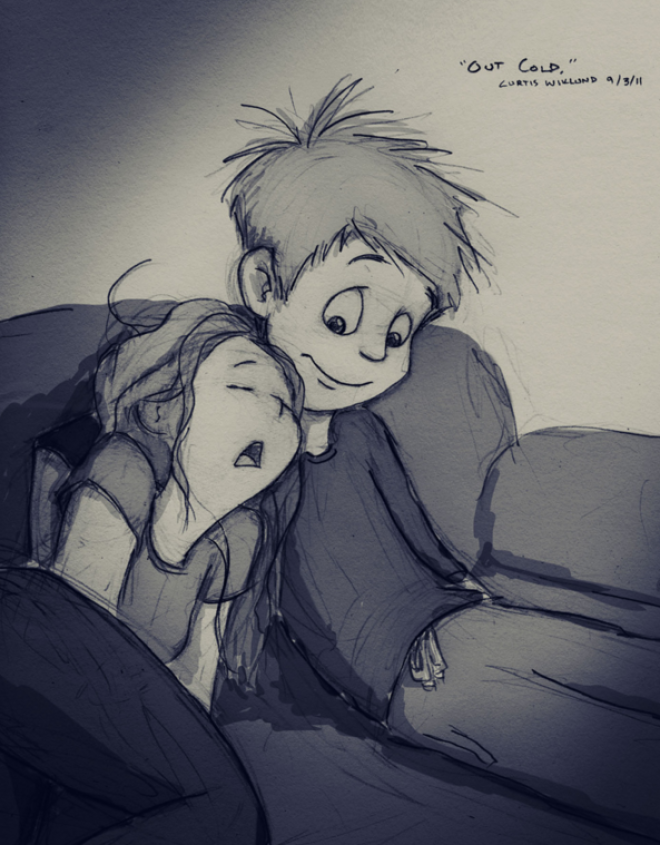 Out cold. – Curtis Wiklund (Sept. 3rd, 2011)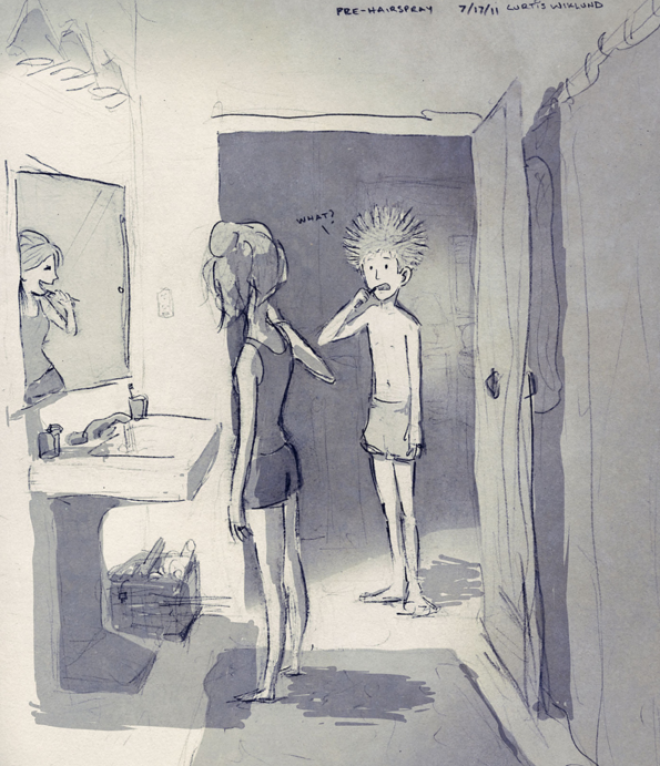 Post-shower, pre-hairspray. – Curtis Wiklund (July 17th, 2011)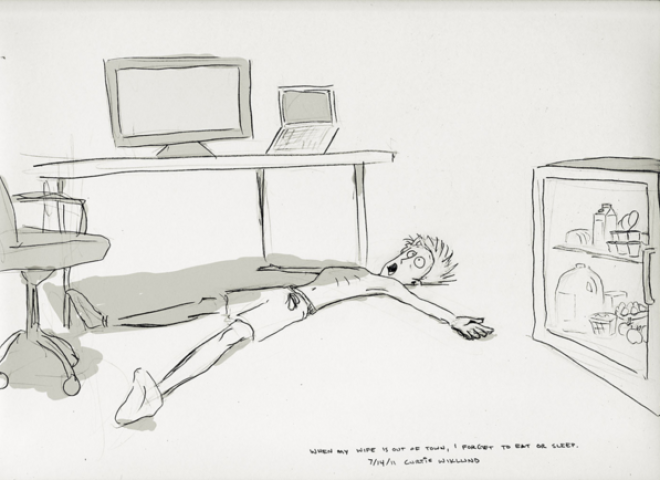 When my wife is out of town, I forget to eat or sleep. – Curtis Wiklund (July 14th, 2011)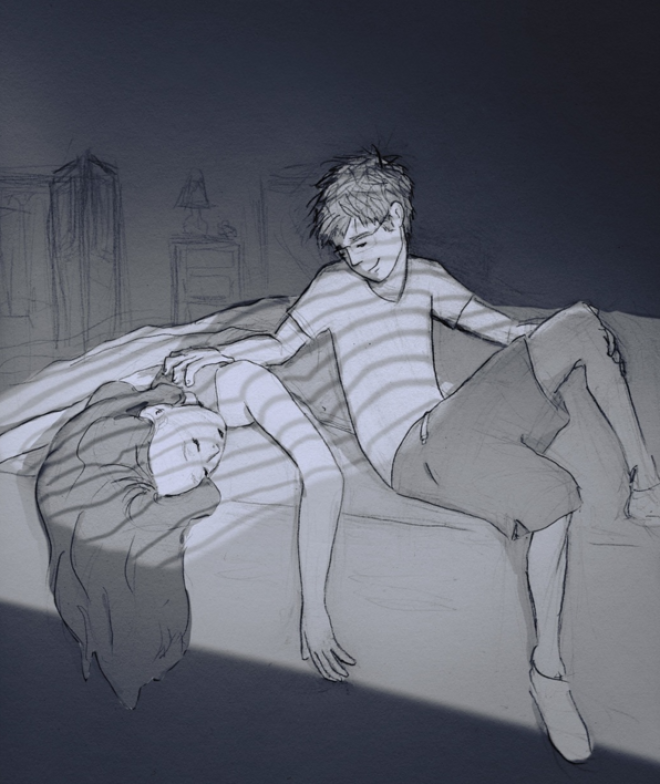 Back-scratching as a sedative. – Curtis Wiklund (June 20th, 2011)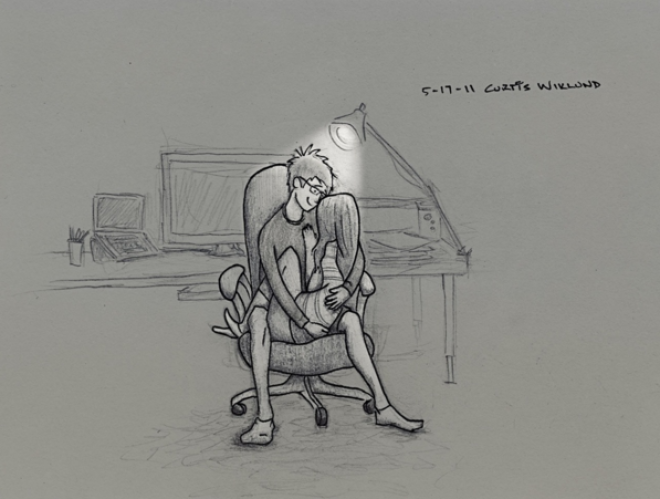 My wife watched the season finale of Castle today. Those who watch it understand. – Curtis Wiklund (May 17th, 2011)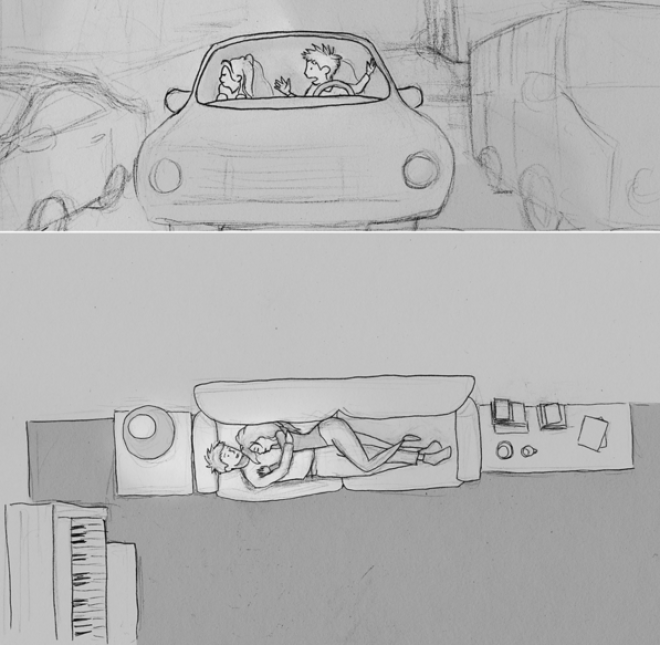 Dumb fight. – Curtis Wiklund (Apr. 27th, 2011)
According to his Instagram, Curtis and his wife Jordin now travel the world taking photographs of other couples that are in love. For me, these drawings serve as a heartfelt reminder of the natural roller coaster that defines real relationships in this world. In the heat of particular moments it can be hard to appreciate the ride, but once you take a bird's eye view of the bigger picture, it becomes clear they are truly something to be grateful for.
Inspiration and all our best content, straight to your inbox.
Since Curtis' challenge ended, he has continued to draw on occasion, including a couple more memorable pictures that I feel inclined to share: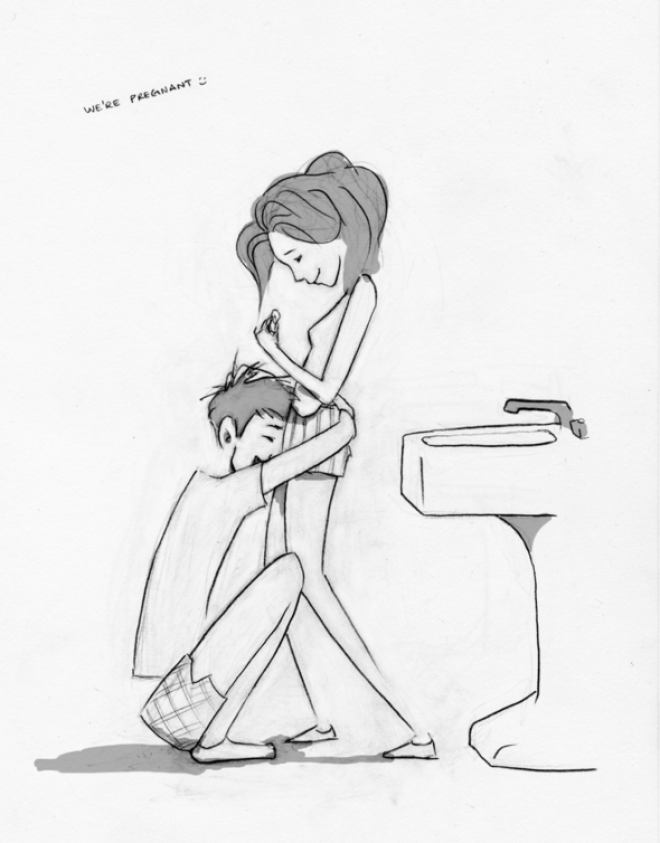 We're pregnant.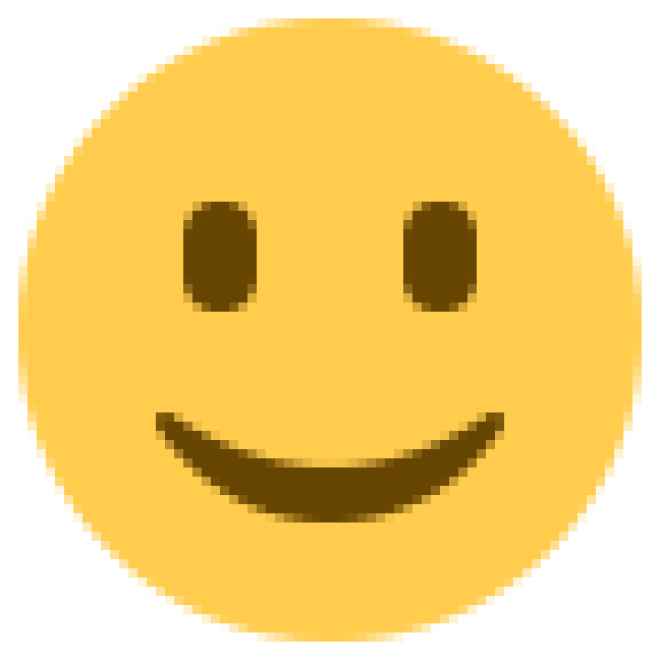 I have a feeling more drawings will be coming. – Curtis Wiklund (Aug. 26th, 2012)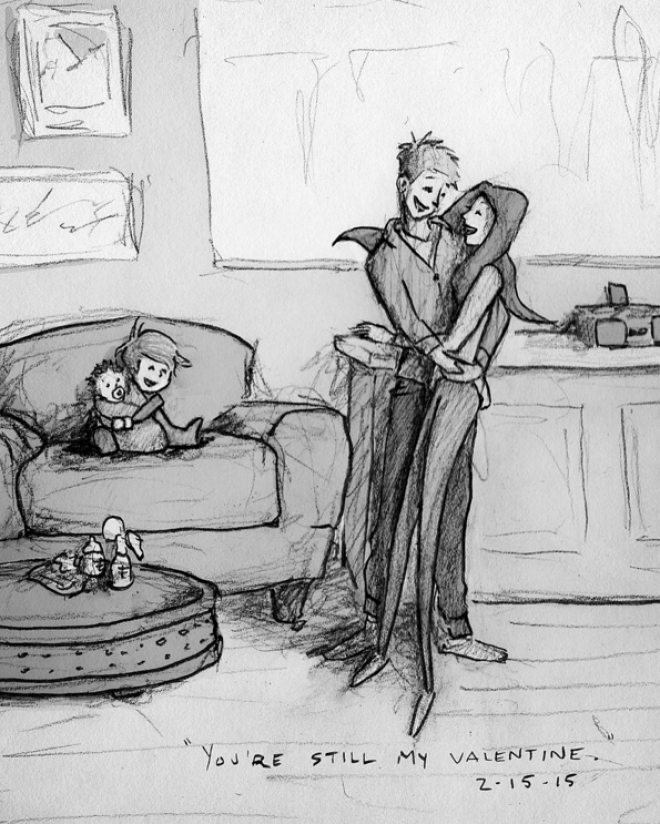 You're still my valentine. – Curtis Wiklund (Feb. 16th, 2015)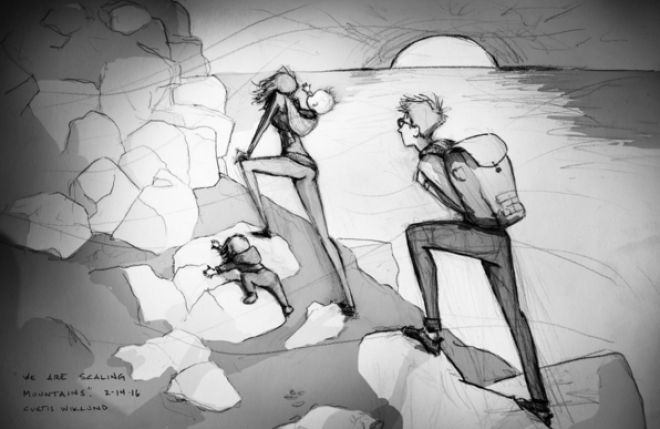 This parenting thing feels like we're climbing up a new mountain every single day. But baby we're doing it! And there's no one in the world I'd rather be doing it with. Happy Valentine's Day. Yours forever and ever, Curtis – Curtis Wiklund (Feb. 14th, 2016)