The weather is gradually getting warmer across Europe, which means travellers are beginning to book their summer beach holidays all over
the continent.
To find out where exactly they're going this summer, the travel-booking site RoutePerfect.com has released data for the most popular beach destinations in Europe.
The results are ranked according to thousands of bookings made by travellers either through or on the website.
From the sandy shores of the Amalfi Coast to pebbled beaches in Liguria, Italian destinations unsurprisingly dominated the list. Coastal spots ranging from Croatia to Greece — known for their history, culture, and parties — also made the cut.
Check out the 19 most popular destinations for a beach holiday below, along with comments from RoutePerfect.com's CEO, Boaz Lantsman.
No. 19. Cagliari, Sardinia, Italy — Cagliari's coastline totals more than 8 miles, with plenty of beaches to attract holiday-makers. The Sardinian city's most popular beach, Poetto, below, is usually teeming with tourists and locals thanks to the many bars and restaurants nearby.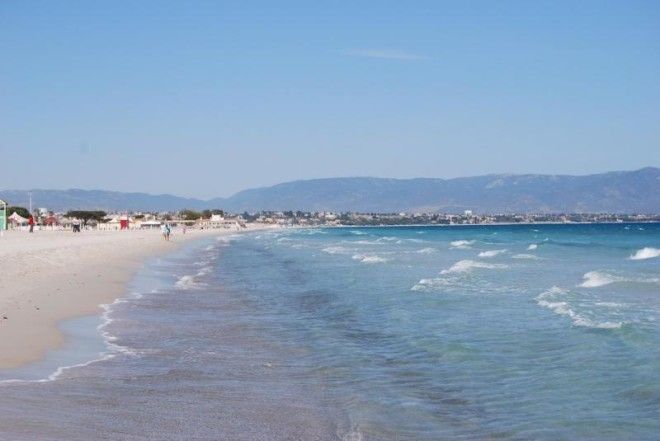 No. 18. Elba Island, Italy — This Tuscan island is known for its pristine beaches with clear, turquoise water and golden sand, making it a prime holiday spot in the Mediterranean.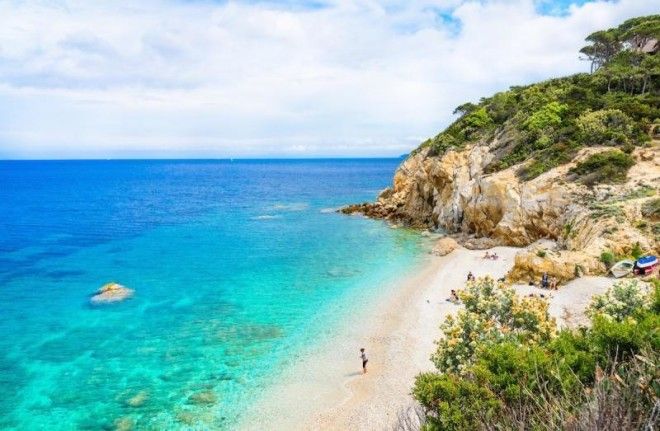 No. 17. Hvar, Croatia — This ancient seaside town combines history, culture, and beautiful beaches with transparent water and white sand.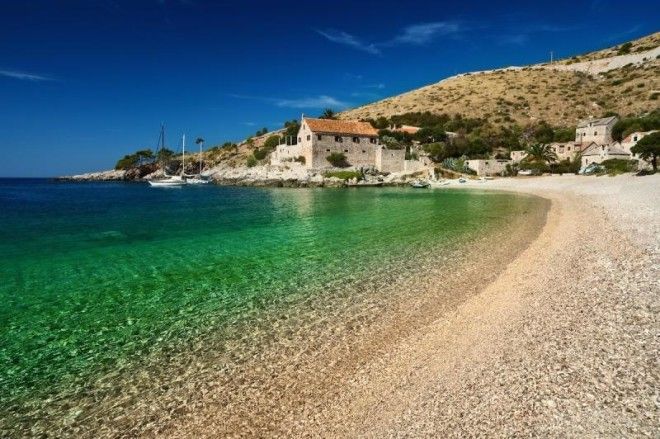 No. 16. Sanremo, Italy — Situated on the Mediterranean coast of Liguria, the city of Sanremo is usually busy with tourists who come to visit its pebbled beaches, "exotic gardens and seaside promenades," according to Lantsman.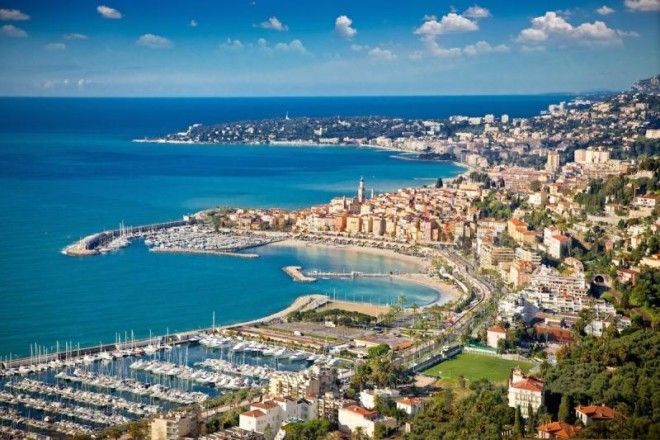 No. 15. Albufeira, Portugal — Albufeira in the region of Algarve is a popular city for a holiday thanks to its "pastel houses, beautiful beaches, buzzing nightlife and a charming old town," Lantsman said. The nearby beach, Praia dos Pescadores, is one of the country's most scenic.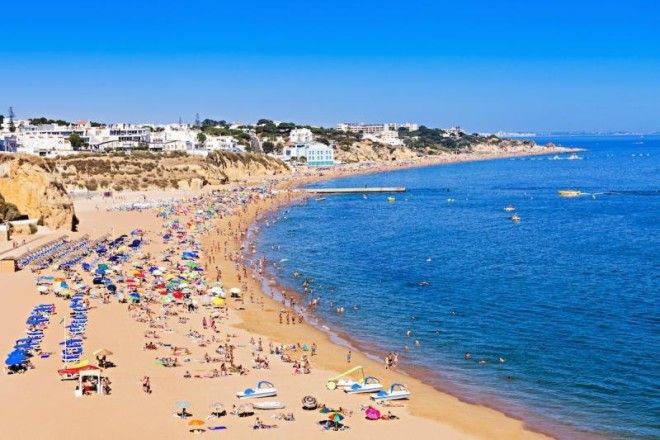 No. 14. Cefalù, Italy — Beachgoers will have trouble trying to find a free sun lounger in this Sicilian city during the summer. "Once you see Cefalù's magnificent beaches, you will be ruined for all future beaches elsewhere," Lantsman said. "The warm waters are known for being calm, perfect for people to lounge, swim, and paddle."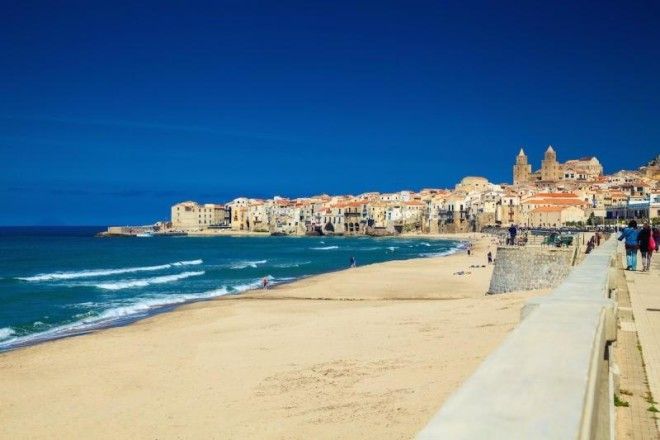 No. 13. Biarritz, France — The beaches in Biarritz are packed with tourists and surfers in the summer. Rich travellers are also known to frequent the resort town, thanks to swanky seafront establishments like the three-storey Barrière Casino.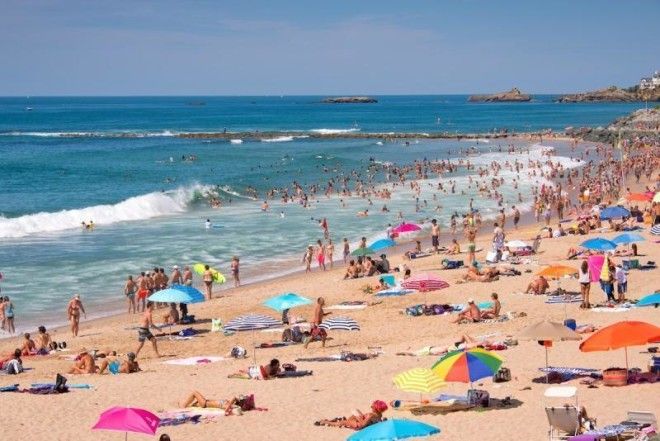 No. 12. Zadar, Croatia — Visitors to Zadar are drawn to the Croatian city for its history— reflected in its Roman and Venetian ruins — and its stunning coastline. As you can see, it's worth staying on the beach just to watch the sunset.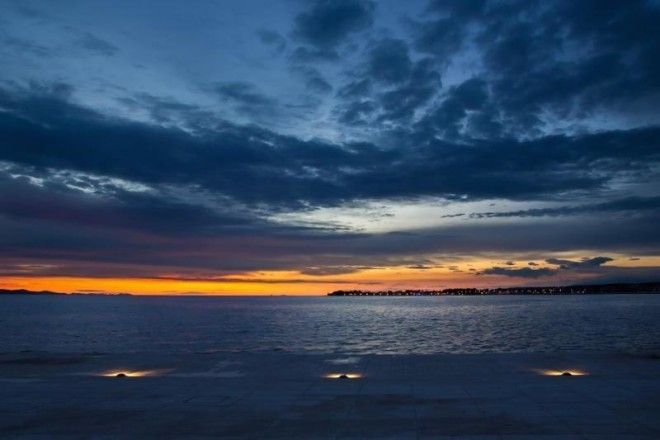 No. 11. Faro, Portugal — The beaches in this southern Algarve city are so beautiful that they almost look unreal. Be sure to sample the fresh seafood at one of the city's restaurants and make a trip to its nearby beach islands, Ilha da Barreta (sometimes called Ilha Deserta) and Ilha da Culatra, for more spectacular sea views.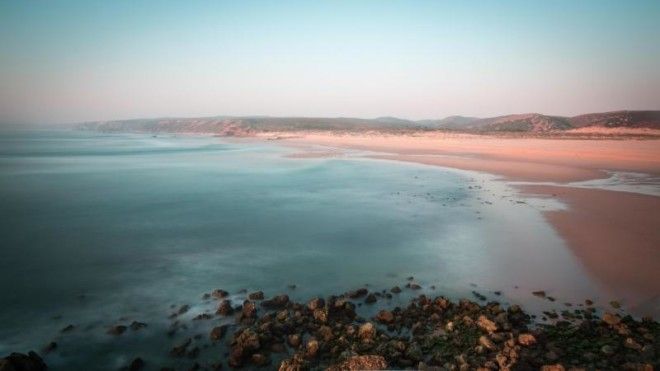 No. 10. Positano, Italy — This picture-perfect village on the Amalfi Coast is quintessentially Italian with its tiers of multicoloured houses flanking the seafront and beautiful pebbled beaches. "Make sure to visit Marina Grande Beach, the most popular beach in town and an important part of the town's social life, lined with bars, restaurants, and nightclubs," Lantsman said.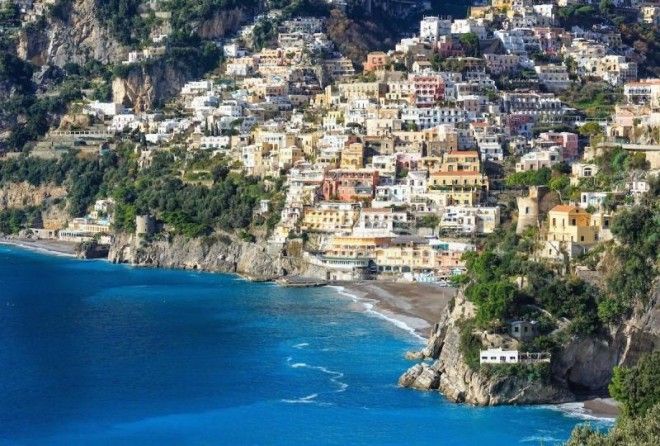 No. 9. Mykonos, Greece — If you're looking for beaches with transparent blue water, gold sand, and Mediterranean charm, Mykonos is the place to be. The Greek island has beaches to suit everyone with stretches of sand for families, partygoers, and even nudists.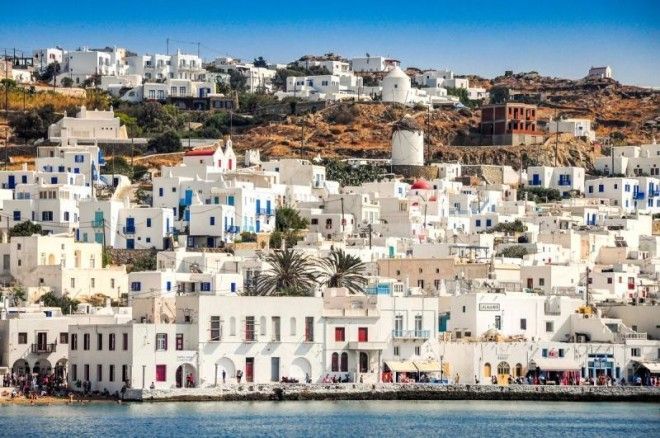 No. 8. Santa Margherita Ligure, Italy — This idyllic resort town on the Italian Riviera is popular with tourists during the summer, when they congregate on its large pebbled beach around a cove to sunbathe.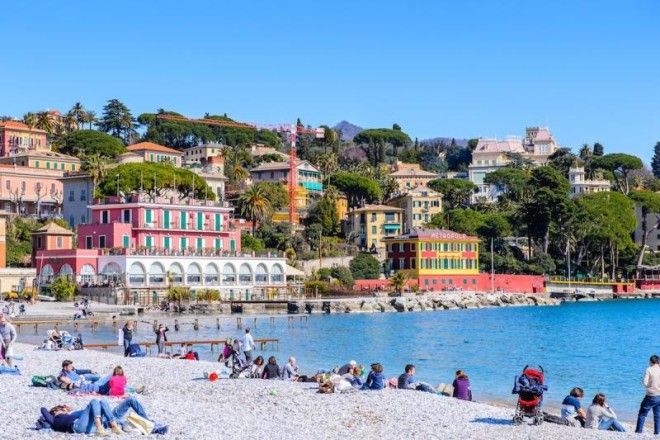 No. 7. Marbella, Spain — A recurring holiday destination for the "Only Way Is Essex" cast, Marbella has a reputation as a party destination, but the city's palm-tree-lined beaches are its biggest asset.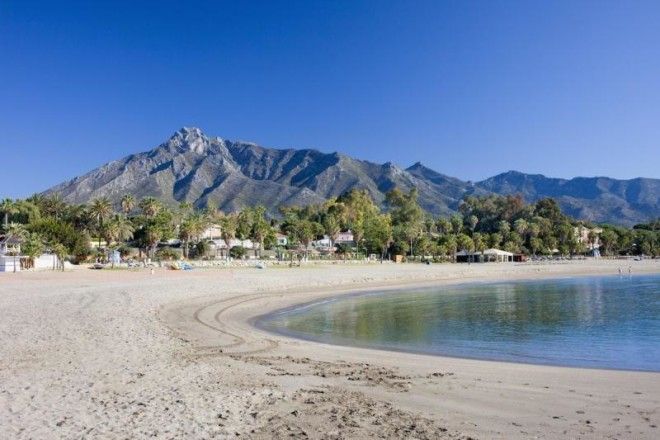 No. 6. Ischia, Italy — This volcanic island near Capri, which features in Elena Ferrante's popular series of Neapolitan novels, is one of the few beach destinations in Italy that isn't overcrowded with tourists. "Those
who take beach day trips from Naples usually choose Capri, leaving Ischia's stunning shores uncrowded," Lantsman said.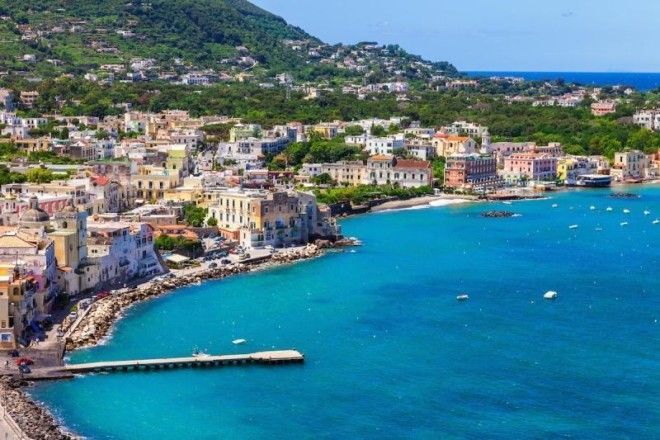 No. 5. Lagos, Portugal — Travellers are drawn to this charming Algarve city for its beautiful sandy beaches. The most popular beach, Meia Praia, below, is favoured for its cleanliness and large size, making it feel spacious even during peak tourist season.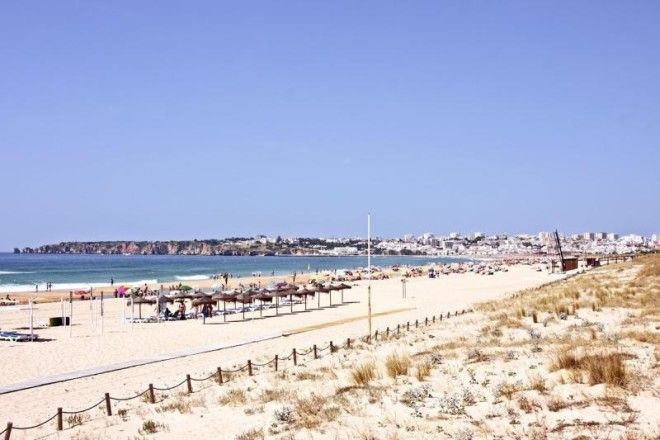 No. 4. Fira, Santorini, Greece — The beaches in the town of Fira on Santorini are among the most beautiful in the Greek islands, especially at sunset. "For a truly unique beach experience, take a trip to Santorini's Red Beach, a small beach colored by red and black volcanic rocks," Lantsman said.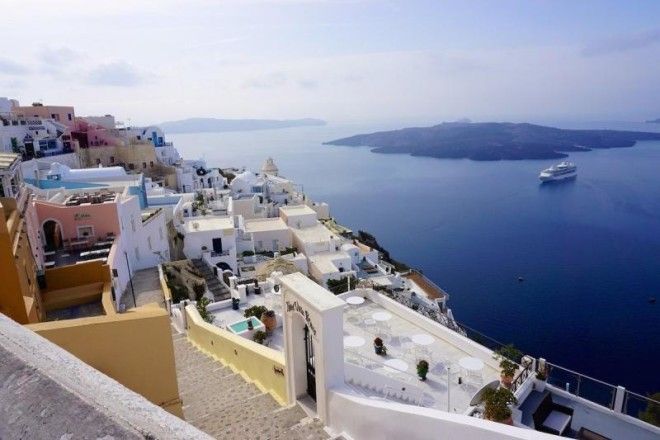 No. 3. Palma de Mallorca, Spain — This resort city on the south coast of Mallorca has some stunning beaches, including the Platja Ca'n Pere Antoni, below, where most beachgoers go for a view of Palma Cathedral, and Ciutat Jardi, which is frequented by locals.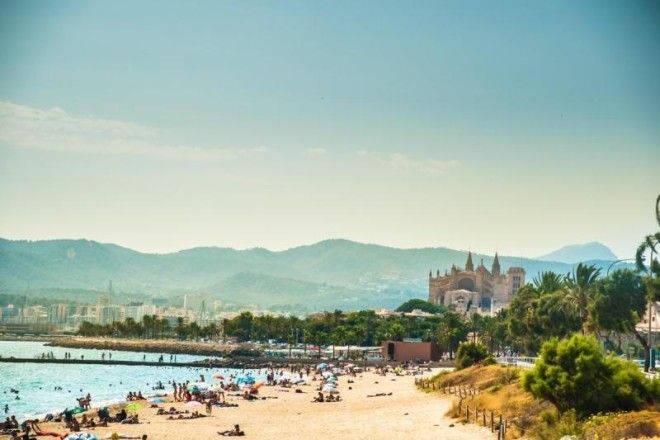 No. 2. Cannes, France — Known for its annual film festival, this glamorous destination on the French Riviera is known for its gorgeous golden beaches. Many holiday-makers head to Zamenkoff and Macé beaches to lounge in the sun off the Boulevard de la Croisette.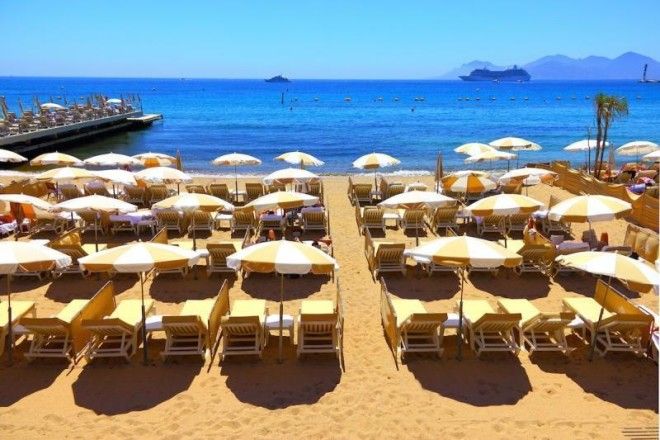 No. 1. Barcelona, Spain — Unlike most big cities, Barcelona has 4.2km of coastline. Barceloneta, Marbella, Nova Icaria, and Bogatell are among the most popular beaches.