Roland and Sabrina Michaud have been married since 1958. For 60 years the couple has spent their time together traveling all over the world, including a trip that included driving across Asia for four years straight.
While documenting their travels, they also happened to become successful photographers, working freelance for newspapers and major publications such as National Geographic.
Still, they say they were never in it for the money.
"We wanted to see other places," Roland told Business Insider. "We were never in it for the money, we just wanted to know the world and meet people."
Now both in their eighties, they've documented a multitude of trips in their picture archives and have published 20 books. Their most recent, "Enchanted Lands", is a compilation of some of their favorite journeys from over the years.
Below, see some of their stunning images from the parts of the world that hold a dear place in their hearts.
Roland and Sabrina first met in 1957. He asked her where she wanted to travel, and her response was India. Since then, they have traveled to India 26 times.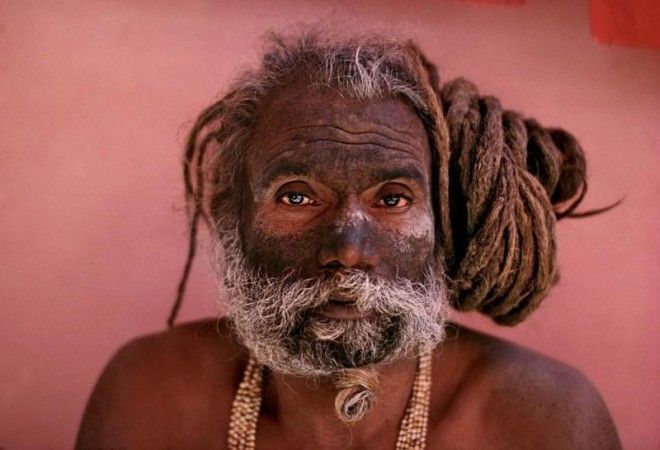 Mount Girnar, Gujarat, India, February 1988
They embrace the spirit of adventure and are always finding new things to discover. "We would wake up each morning and not know exactly what we were going to do," Roland said.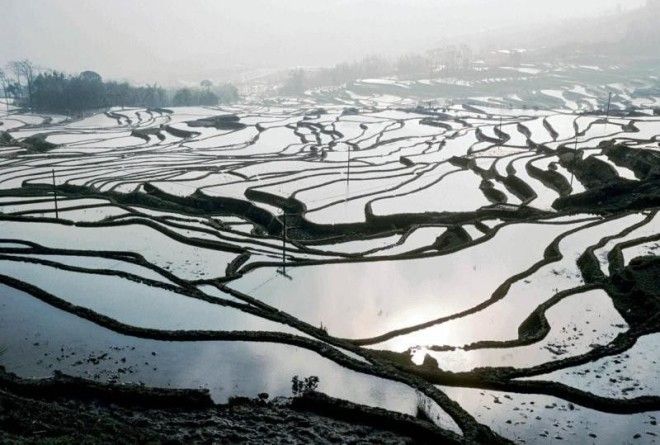 Province of Yunnan, China, February 2001
One of the most important things to Roland and Sabrina is to take the time to truly experience a place.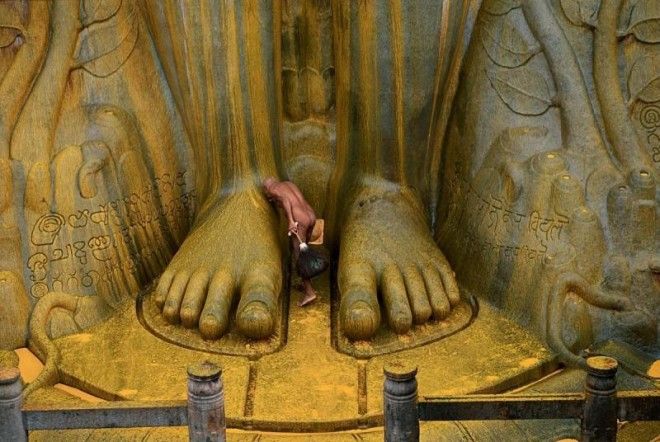 Shravanabelagola, Karnataka, India, December 1993
"To do something interesting, you need time," Roland said. "Nobody ever has time. Everyone is always in a hurry. Time is the secret."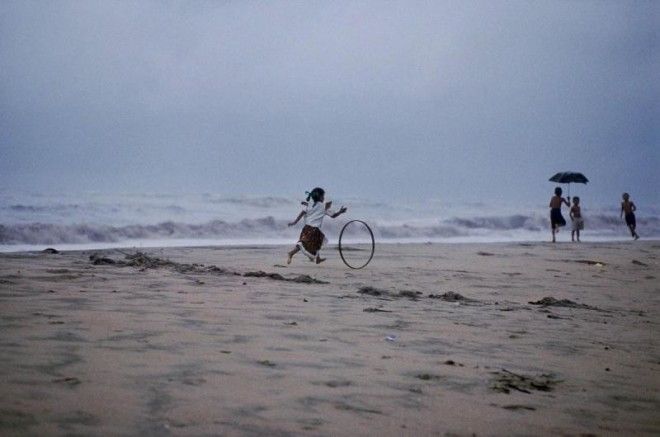 Kerala, India, July 2011
Their intentions were never to become travel photographers, but just to see the world.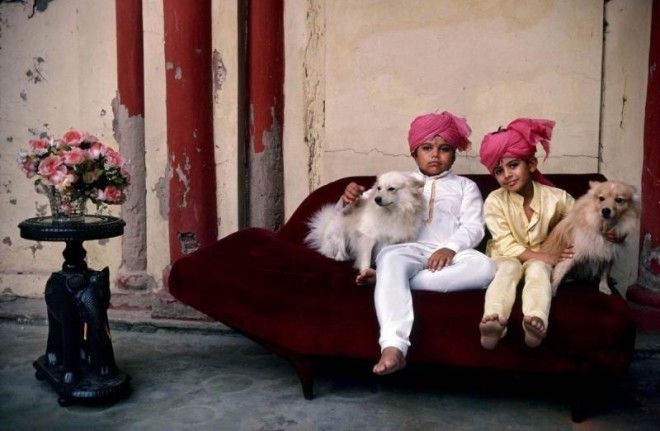 Lucknow, Uttar Pradesh, 1987
"I have always been interested in travel photography," Roland said. "[I enjoy] making stories and sharing our experiences through photos."
Samangan Province, Afghan Turkestan, August 1967
Through their travels, Roland and Sabrina have made many friendships that they still cherish to this day.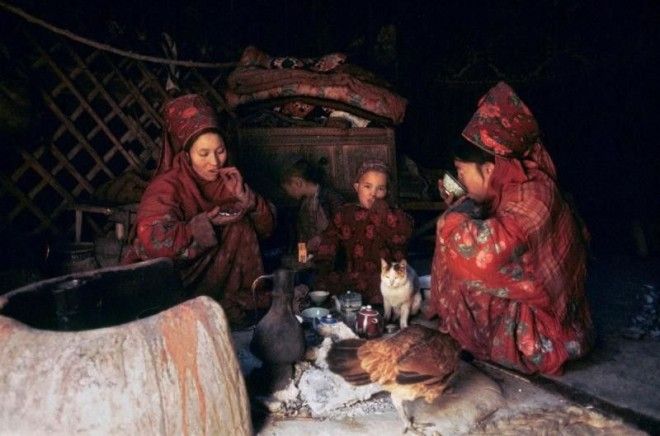 Afghan Turkestan, 1973
"I'm so happy to have genuine friends," Roland said. Here, a caravaneer in Afghanistan has eyes that reflect the colors of the mountains.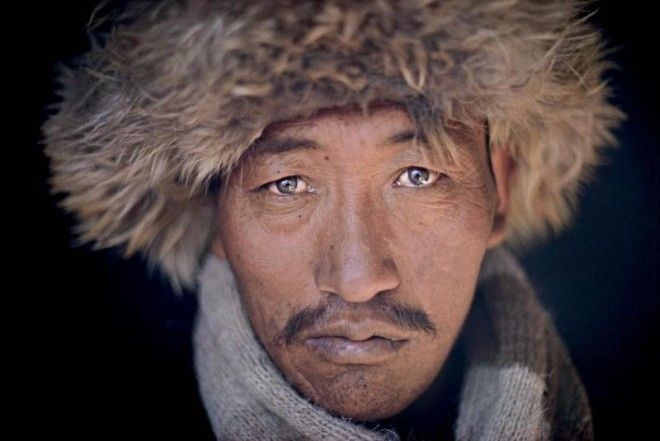 Afghanistan, 1970
Their love and passion for travel combined with beautiful images has opened up a new world for travel photographers. "We made other people dream about the world," Roland said.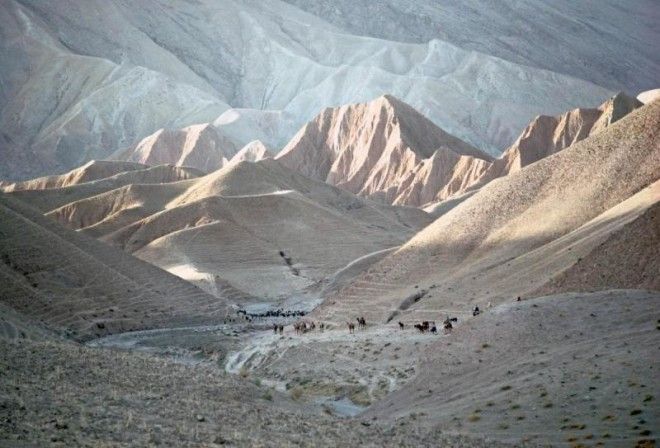 Afghan Turkestan, summer 1967
Roland and Sabrina still have ideas for more books. "In spite of old age, we are still going on," Roland said. "Why retire when you like doing something so much?"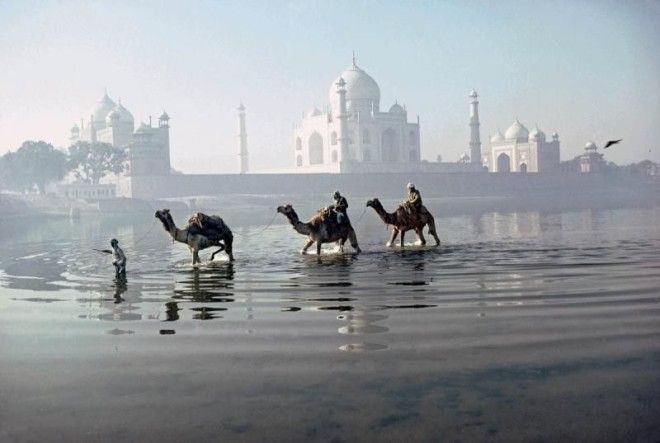 Agra, Uttar Pradesh, India, December 1981
Their latest book entitled "Enchanted Lands" was published in December 2015 and features almost 500 photographs of the people they met and the landscapes they traveled through.