There are plenty of easy upgrades that we can do to make our homes look a little more classy and updated. In this post we've rounded up some low budget high impact DIY home décor projects in today's list to transform your space. From DIY mantel decorating with metal letter sign or DIY canvas with personalized handwritten text, to Pottery Barn Inspired Furry Desk Chair or Stenciled Moroccan Wall, you will surely save lots of money while still adding something stylish to your home. There is so much fun making these easy projects. Once you start to follow these ideas or tutorials and create your own personal decor, it may surprise you what you can accomplish on a low budget.
Turn An Ordinary Floating Shelf to Elegant Antique-style Table.
This looks almost too easy to be true! You can make any end table you'd like with just a paintbrush and a shelf! Tutorial via decoholic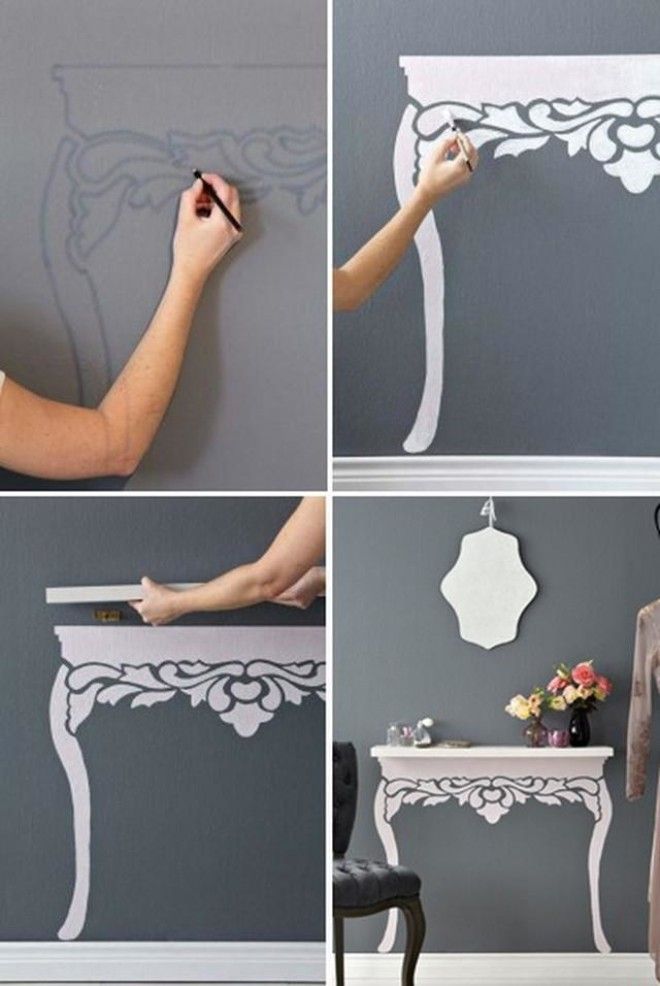 Patterned paint rollers are perfect for designing original fabrics and personalizing wall decorating.The paper, wood and wall paint roller gives a sponged, stylish handmade look. Check out thesefloral and dot pattern paint rollers first.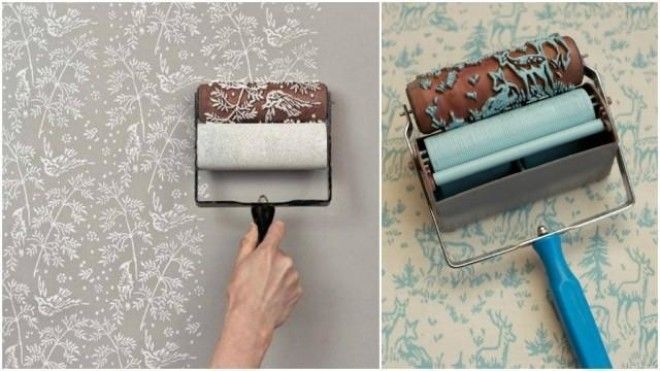 Stenciled Moroccan Wall
Use the moroccan dream stencil in your rooms to get this gorgeous look! This is really an easy DIY way to create art for your walls. And if you get tired of it, it is easier to paint over it than to remove wallpaper. Tutorial via thecsiproject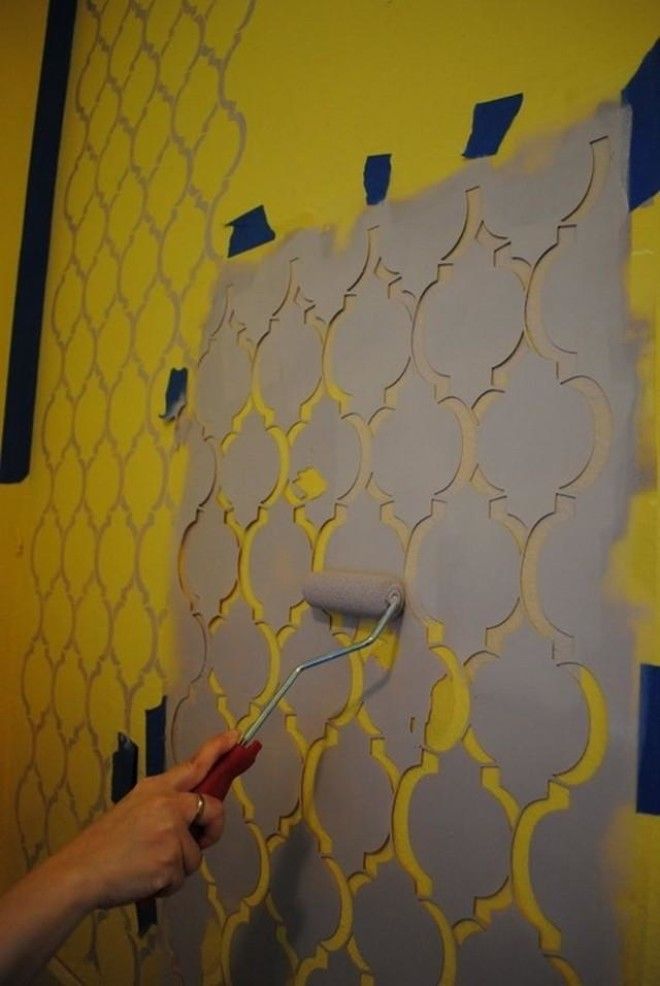 Elegant Shelves for Display
DIY simple elegant shelves with brackets from hobby lobby and a piece of wood. The shelves can be made in any color you like. Via thelavendertub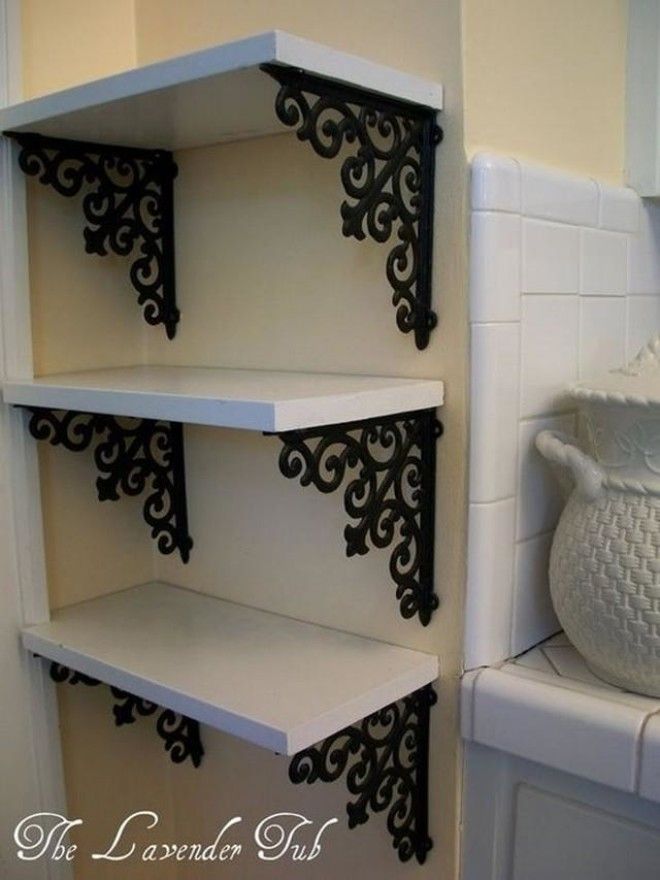 Family Tree Wall Art Decor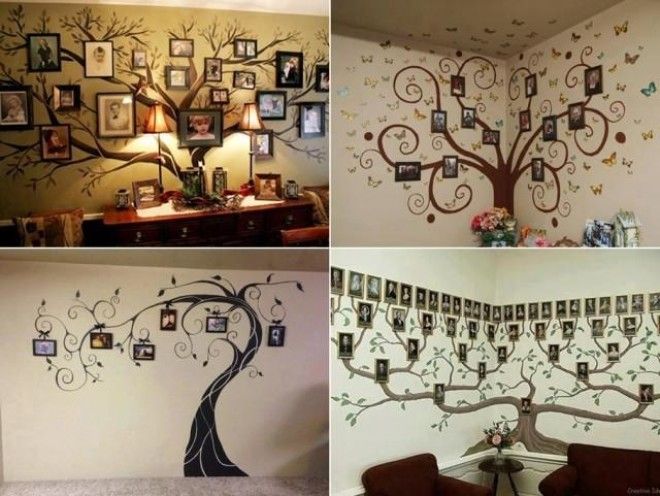 Arrange your family photos on a tree wall, more from FabArtDIY.
Cover up an unsightly air vent with a rubber doormat.
Cover the eyesore of air vent with doormat. Get the DIY via curbalertblog.com.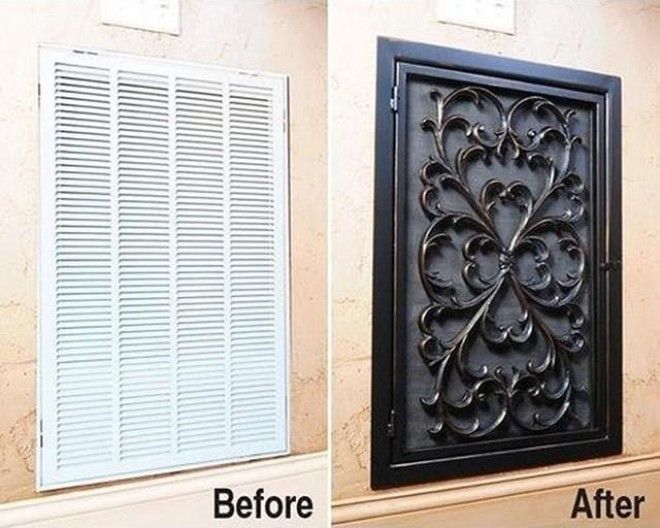 Cut old Table into 2 Stylish and Useful Nightstands
Find an old table at a flea market, cut in half, paint it up,and put one half on either side of the bed and screw into the wall. Tutorial via hgtv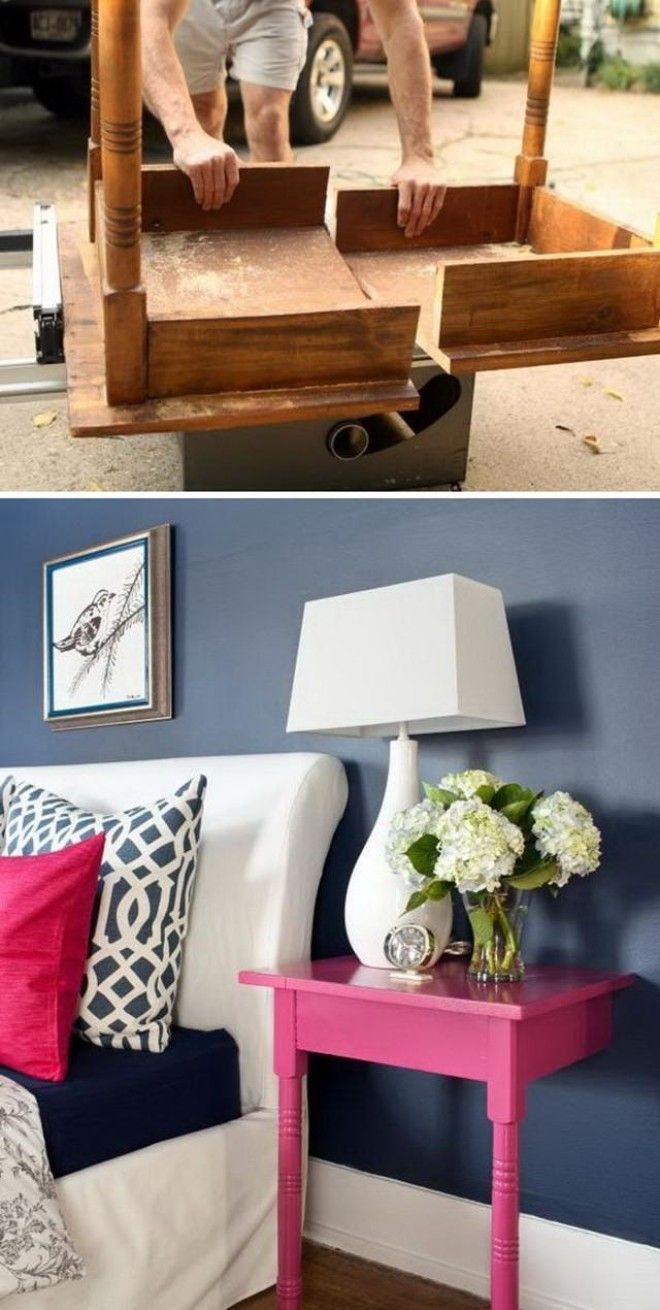 DIY Chic White Feather Chandelier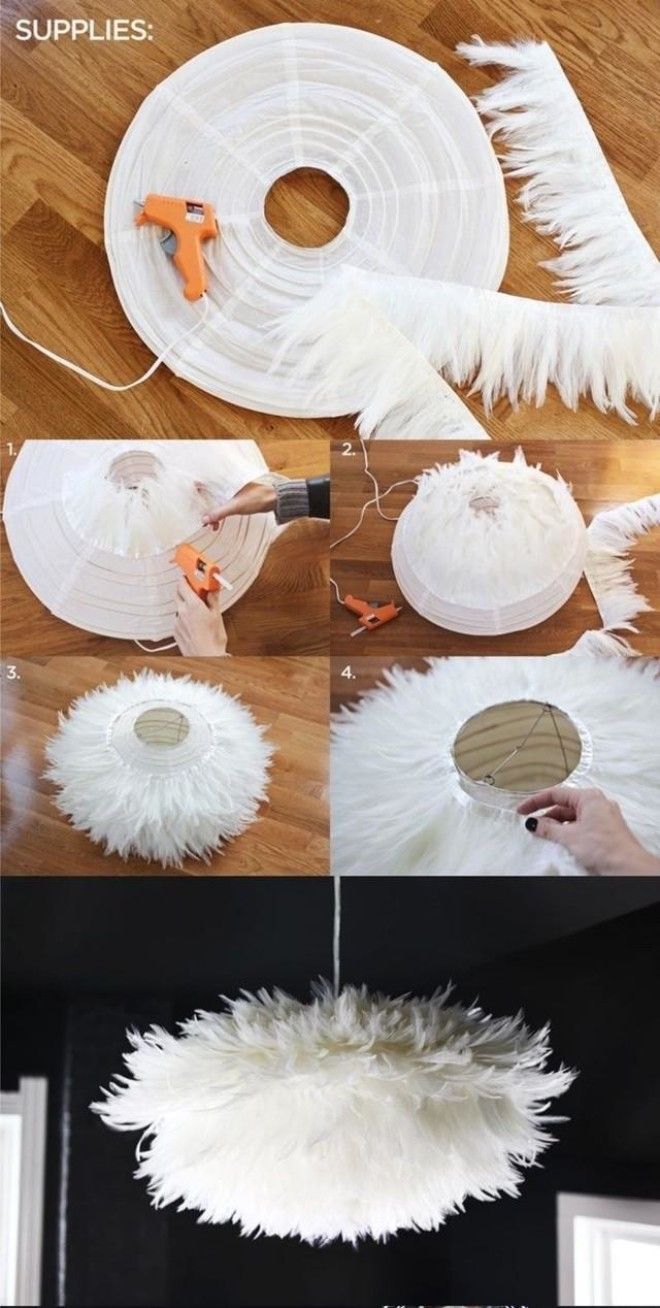 This feather chandelier really tops off the look and feel of this dining space. Via muyingenioso.
DIY Floating Book Shelves out of Books
Install invisible bookshelves that give a magical and interesting look to the viewers… Great idea almost for free. Video tutorial via FabArtDIY.
Add a strip of trim a bit above already existing baseboards, paint between, and you get faux thick baseboards!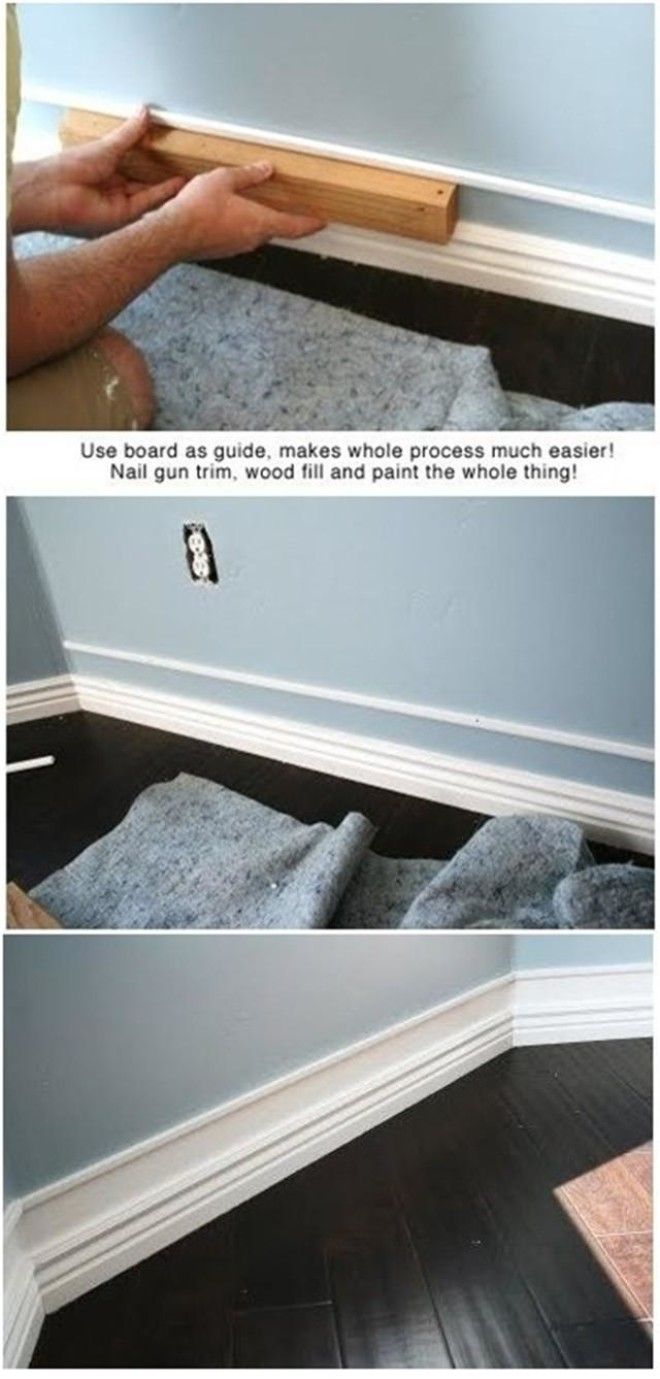 Chunky molding on the cheap. Get the directions via thehouseofsmiths.com.
DIY Mosaic Kitchen BackSplashes