Love all things peony?
We can relate; these flowers are all sorts of gorgeous. If you want to infuse your crafting time with a bit of peony prettiness, take a look at the DIY ideas below.
You'll fall madly in love, trust us.
1. Crepe Paper Peony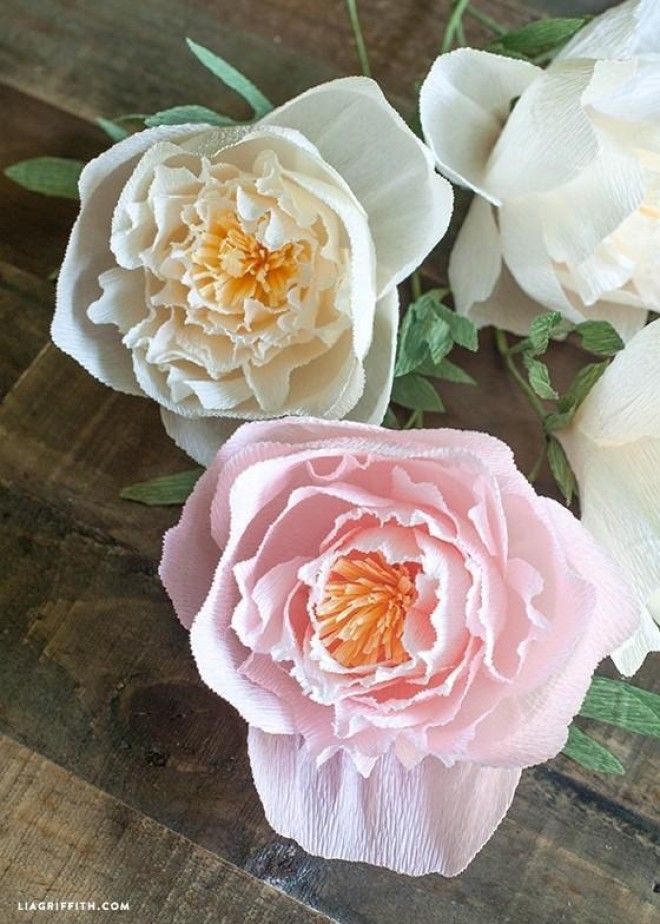 Crepe paper is one of the more basic materials for making your very own DIY peonies. To make peonies using crepe paper, it is important that you use the floral grade crepe. The normal kind may not have the right stretch. Great colors to use are cream and sweet pea. For the center, something yellowish will be nice. Floral tape and floral wire will come in handy, too.
Source: liagriffith.com
2. Coffee Filter Peonies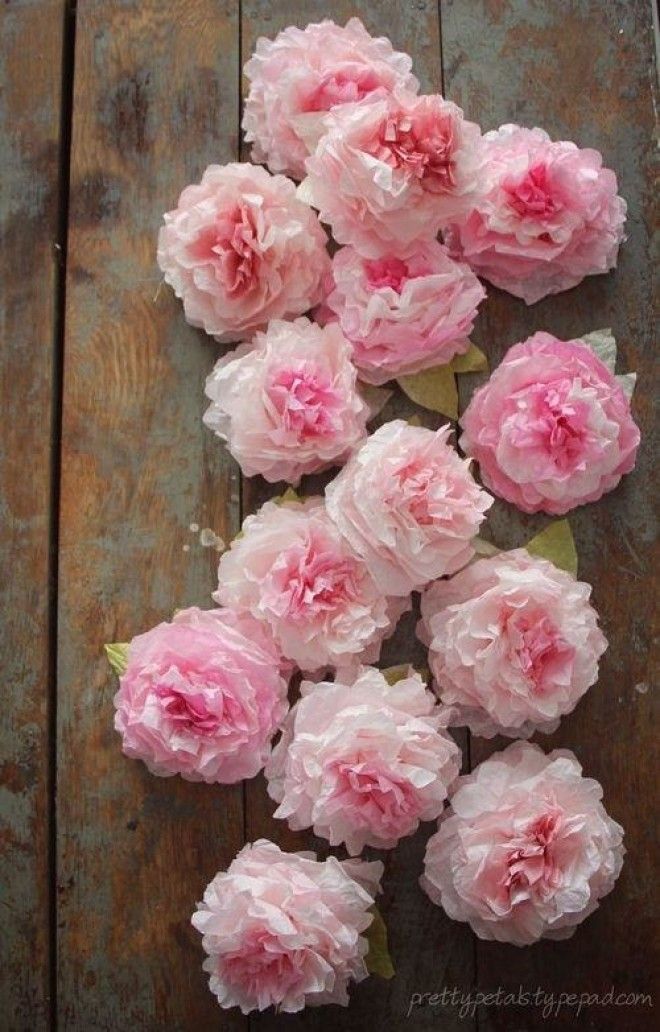 I love crafts using coffee filters. And yes, you can make pretty peonies using this kitchen material. I love using coffee filters because you can go as full as you want with your peonies. The fact that they're already round makes the steps more manageable, too. To make your coffee filter peonies look more realistic, you will want to dye them a soft shade of pink first.
Source: prettypetals.typepad.com
3. Felt Peonies
Look how pretty! This fun project involves the use of wool felt, scissors, hot glue gun, floral wire, and wire cutters. For the felt colors, we suggest using soft pinks. A nice green hue for the sepal parts would be nice, too. To construct the flowers, you will need to cut irregular-shaped petals and then fold and glue them around the floral wire. Then add the green parts, let dry, and enjoy.
Source: somethingturquoise.com
4. Crocheted Peony Scrub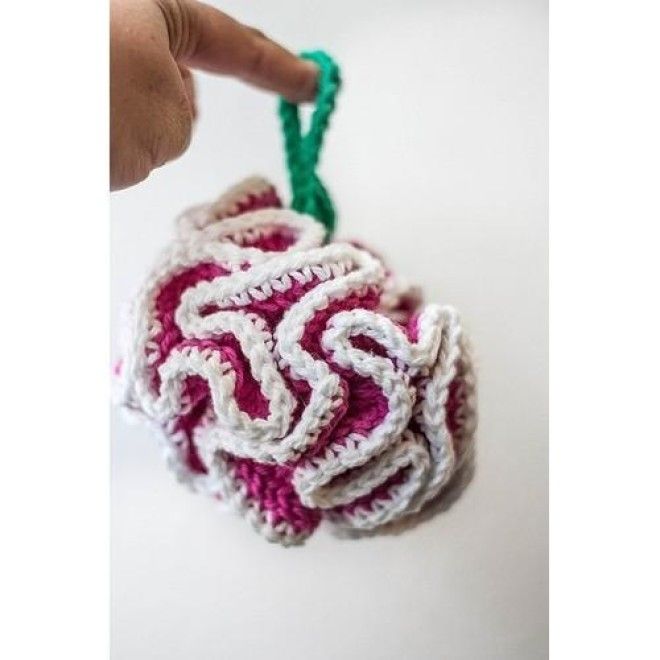 Not all of the DIY peony crafts we will feature here are of the purely ornamental variety. For example, this cute peony project gives you a soft companion in the showers. This is a lovely crochet project for those who also happen to love flowers and pink bathing accessories.
Source: imadedinner.net
5. Fabric Peonies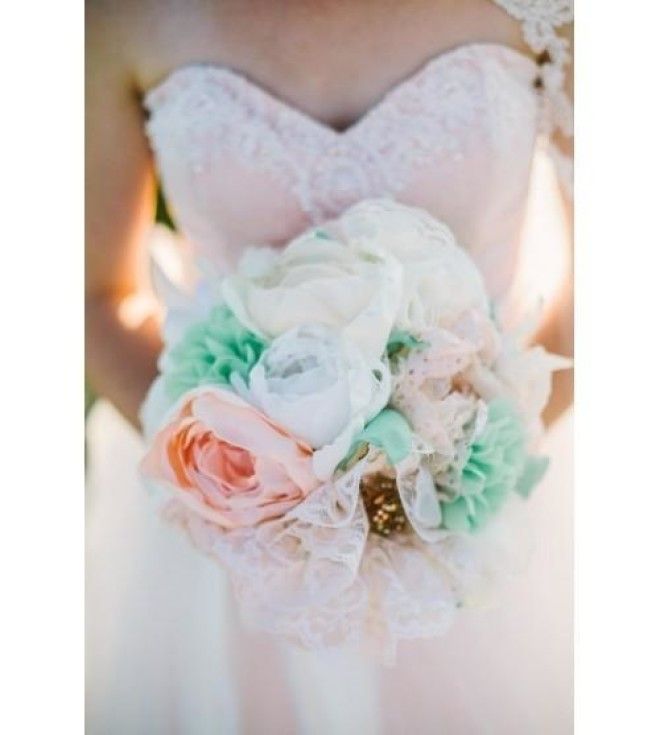 How gorgeous is this bridal bouquet? Going the fabric route
is a great option for brides who don't want their bouquets to wilt within a week after their wedding. And if you happen to love full and round blooms, peonies are fantastic floral options. To make your own bunch, you will need polyester fabric that will melt and curl nicely when held near a flame. Satin is a great example. To create the peony, you will need only needle and thread.
Source: thediymommy.com
6. Cupcake Wrapper Peonies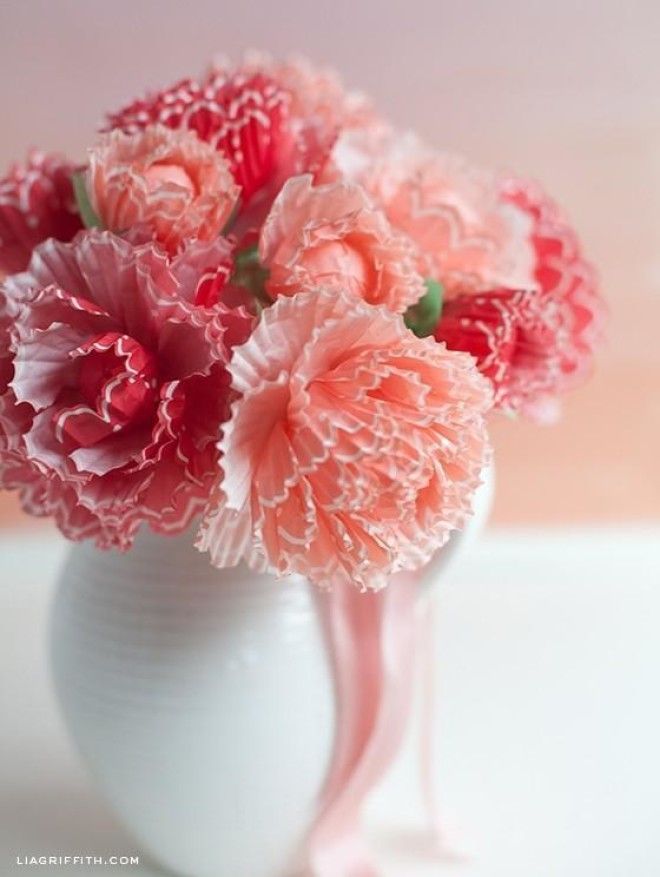 Don't have coffee filters? You can use cupcake wrappers for making DIY peonies instead. This fun and pretty spring project will work fabulously with pink cupcake wrappers. Plain ones will be nice but printed designs will work, too.
Source: liagriffith.com
7. Gumpaste Peony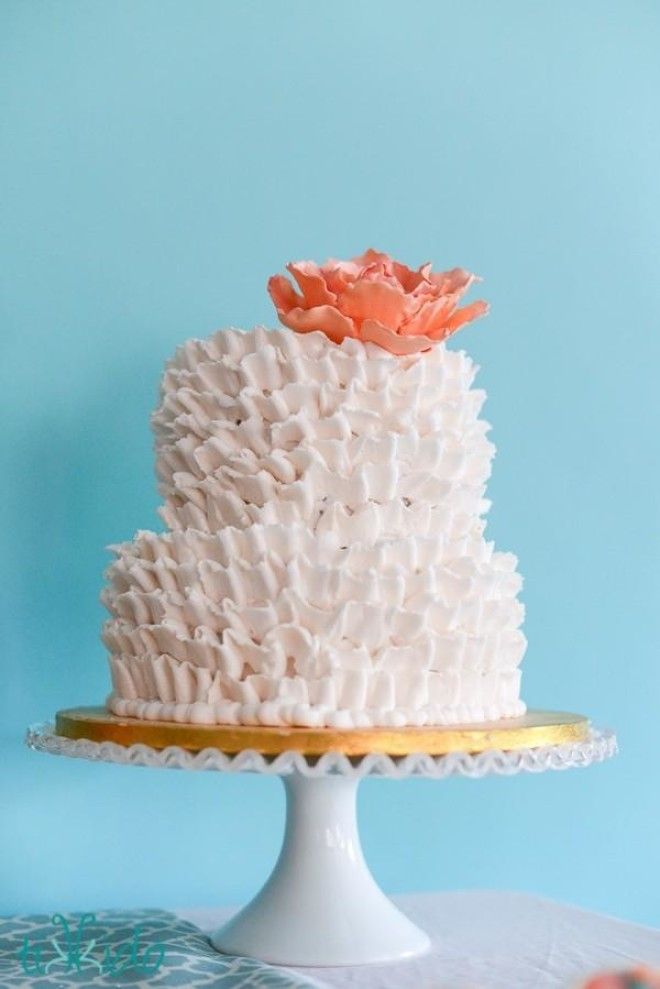 From paper and yarn peonies, we proceed to an edible variety. Using a peony cutter is one of the easiest ways to make this type of floral cake décor. But what if you don't have a peony cutter? Not to worry, you can use your heart-shaped cutters for this DIY project. Cut hearts, connect the pointed bits to form a circle, and then ruffle the edges. Make several of these connected hearts and then layer to make your gorgeous gumpaste peony.
Source: tikkido.com