What happens to your pets if something happens to you and you cannot go back to home? You can imagine their survival struggling for food, drink and sickness, and even worse situations! This Pet Care Emergency Wallet Card is such a thoughtful idea and solution for all pet owners. It will alert others to offer their help if you have a pet at home as well as other emergency contacts to notify if something happens to you.
Wish nothing happens to us, but for the sake of safety, if you have dog or cat you love so much and you can surely make one of this emergency care card in your wallet as well as cellphone pouch! It is very easy to make and really helpful for your loved fur family members to live through possible tough situations!!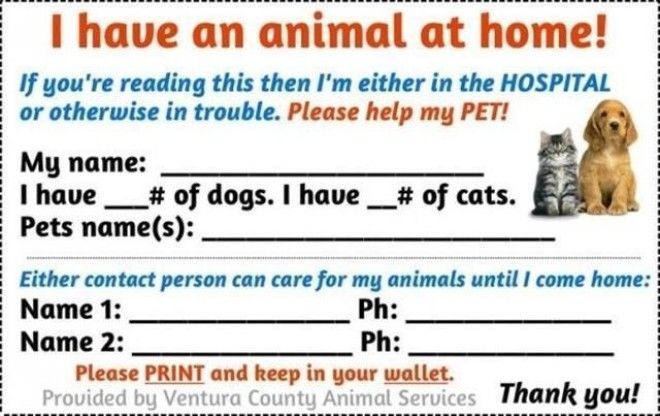 Or you prefer: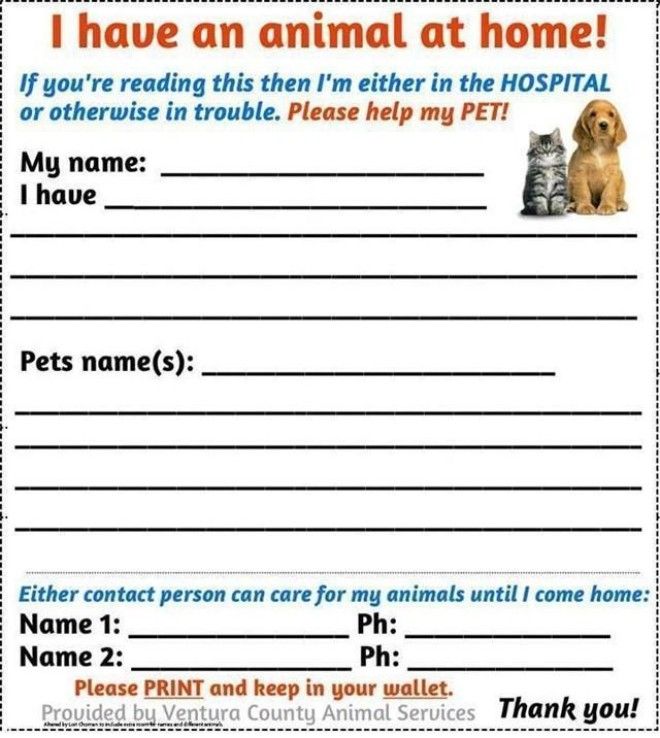 The pet care emergency wallet card can be easily made by yourself with a piece of thick stock paper or card (such as business card). It should prominently declares that your cat or dog is alone at home on one side. You can even put down more detailed information for how to help your pet, their favorites and descriptions, and most important other emergency contacts you have. You can make an ID card or an Card with its front side similar to photo in the wallet we featured, with detailed information on its back side look like the examples given by Ventura County Animal Services above.