The wealthiest private colleges in America eclipse many corporate giants as financial powerhouses. The endowment for Yale University, for instance, is worth nearly twice as much Macy's or MGM Resorts. Harvard University — the richest college in the country and $13 billion wealthier than Yale — could buy Prudential, General Mills, or Nokia with its $36 billion endowment.
Schools like Yale and Harvard use their endowments to support their operating budget and invest for future opportunities, from providing scholarships and financial aid to funding research and other initiatives. The richest colleges, frequently the most prestigious, can offer more of these opportunities to their students and community, giving them a leg up in recruitment and helping them burnish their academic reputation.
The National Center for Education Statistics (NCES), an organization under the US government that collects and analyzes education data, provided Business Insider with the most recent figures on US college endowments (the fiscal year ending in October 2014). It also provided its most recent data on the annual cost for a student to attend each college while living on campus.
Business Insider rounded up the 30 richest colleges overall, and below we've highlighted the 20 wealthiest private colleges — which all boast endowments of more than $3 billion.
20. Johns Hopkins University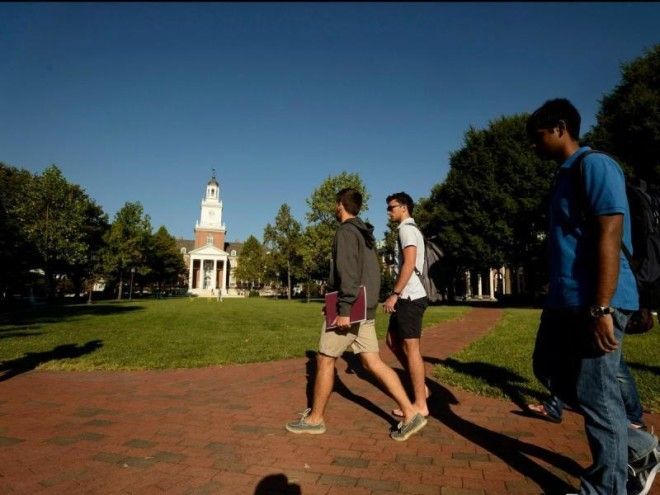 Location:
Baltimore, Maryland
Endowment:
$3.39 billion
Total cost:
$63,529
With nine schools and more than 240 programs — including top-ranked biomedical and environmental engineering programs — Johns Hopkins offers undergraduates endless areas of study, from biophysics to music composition. Johns Hopkins Hospital, the teaching hospital and medical center affiliated with JHU's school of medicine, is regarded as one the best in the country.
19. New York University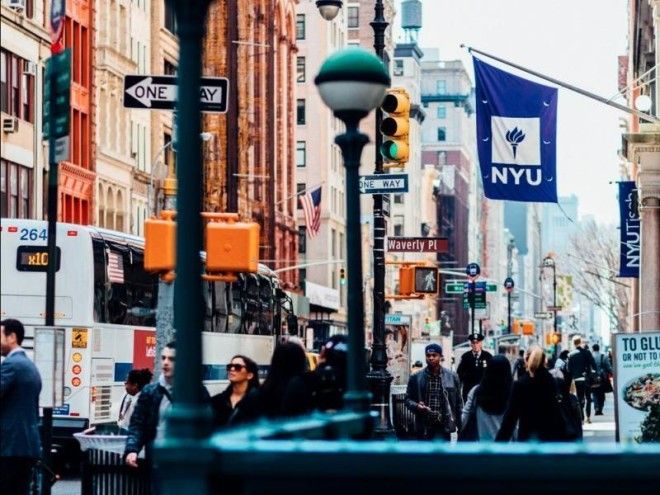 Location:
New York, New York
Endowment:
$3.44 billion
Total cost:
$66,022
The largest private research university in the US, NYU has over 40,000 students not only in New York but in cities all over the world, including Abu Dhabi and Shanghai. Its renowned Tisch School of the Arts has churned out notable alumni such as Martin Scorsese and Alec Baldwin. The university's Stern School of Business is one of the 20 best business schools in the world.
18. Vanderbilt University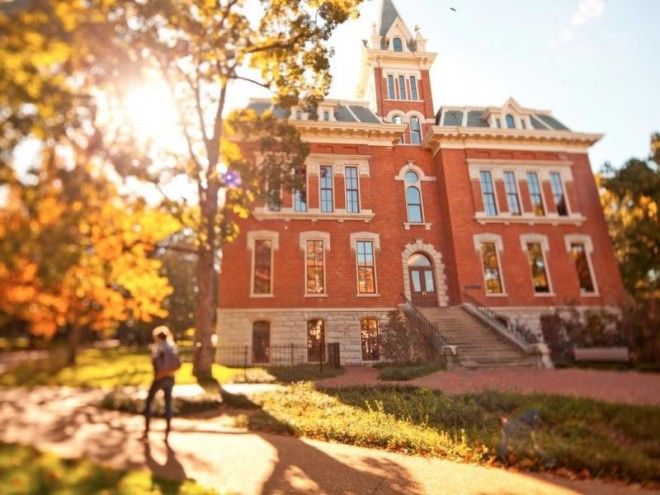 Location:
Nashville, Tennessee
Endowment:
$4.05 billion
Total cost:
$62,320
Vanderbilt prides itself on being ranked No. 1 on the list of schools with the happiest students by Princeton Review. With over 200 music venues surrounding the school's campus, Music City provides the university's students with a lush playground for exploration. The options don't stop there, about 40% of Vanderbilt's students choose to study abroad with one of the university's more than 120 programs available in 36 countries on six continents.
17. Dartmouth College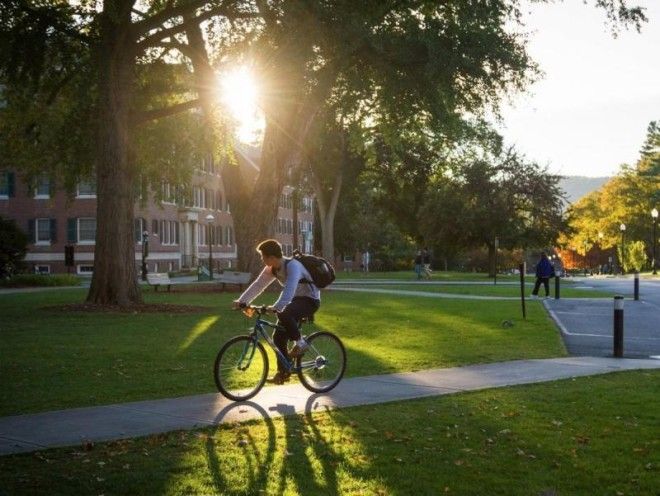 Location:
Hanover, New Hampshire
Endowment:
$4.47 billion
Total cost:
$65,133
Dartmouth's unique flexible calendar — comprised of four 10-week terms — allows students freedom to pursue opportunities both on and off campus. This includes immersive language programs, exchange programs at partner institutions everywhere from San Diego to Milan, and foreign study programs that put students at the heart of their field of study, whether it be biology in South America or the theater scene in London. Dartmouth also allows students interested in multiple subjects to combine programs to create a specialized modified major.
16. University of Southern California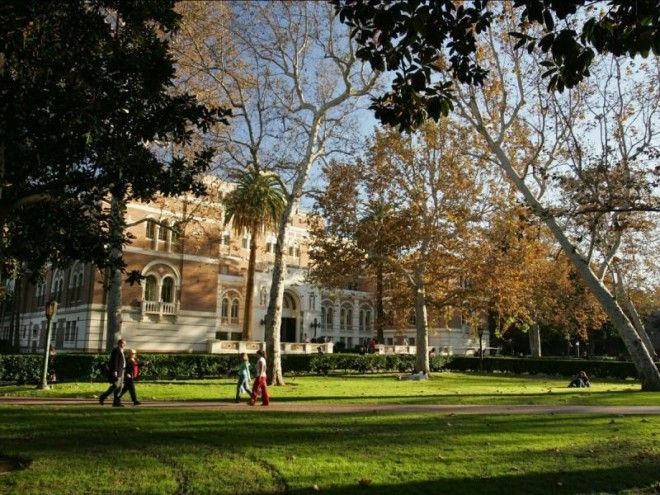 Location:
Los Angeles, California
Endowment:
$4.59 billion
Total cost:
$64,694
USC is distinguished in many areas, including the entertainment industry: At least one USC alum has been nominated for an Academy Award every year since the inception of the awards in 1929. Another area of excellence: business. USC has at least five top-ranked undergraduate business programs, including accounting, real estate, and entrepreneurship, in addition to a high-ranking public affairs graduate school. Last year the university provided more than $300 million in financial aid to students.
15. Cornell University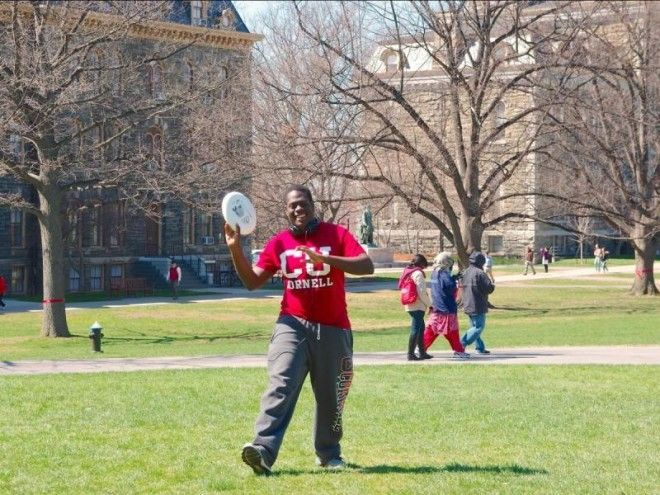 Location:
Ithaca, New York
Endowment:
$4.65 billion
Total cost:
$63,606
Cornell only accepts 14% of its applicants, and many of them turn out to be pretty impressive. One former student started his own hummus company that's growing quickly in the Northeast, while others have battled malnutrition in Ghana or started schools in Haiti. Students can choose from over 80 fields of study and can join one of the more than 1,000 student organizations.
14. Rice University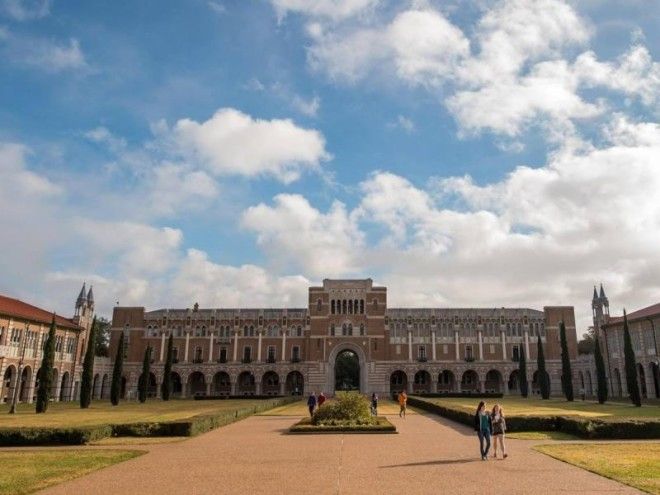 Location:
Houston, Texas
Endowment:
$5.55 billion
Total cost:
$56,316
Known for its strong science and engineering programs, Rice University places an emphasis on undergraduate research and leadership development for all students. Students not only learn from distinguished faculty in the classroom, but have abundant opportunities to benefit from their knowledge outside of it as well as through faculty-led research ventures, service projects through the Center for Civic Leadership, and day-to-day life in their residential colleges.
13. University of Chicago
Location:
Chicago, Illinois
Endowment:
$6.54 billion
Total cost:
$67,572
Started in 1890, University of Chicago was the first school in the US to offer a
graduate international affairs program and an executive MBA program. Its approximately 6,000 undergraduates have the option to choose from 51 majors and 33 minors that include biological chemistry, Slavic languages and literature, and theater and performance studies. It's also home to the No. 2 business school in the world. The school provides about $100 million annually in financial assistance, whether based on need or merit.
12. Washington University in St. Louis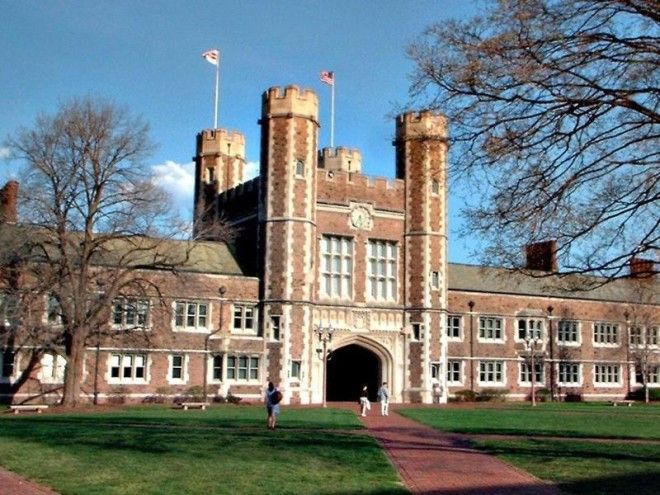 Location:
St. Louis, Missouri
Endowment:
$6.72 billion
Total cost:
$66,376
Washington University in St. Louis welcomes a diverse group of students, with undergraduates hailing from over 80 countries and all 50 US states. Students engage in a variety-laden education as well: Three-quarters of undergrads pursue multiple majors or degrees, and the school offers study abroad programs in more than 50 countries.
11. Emory University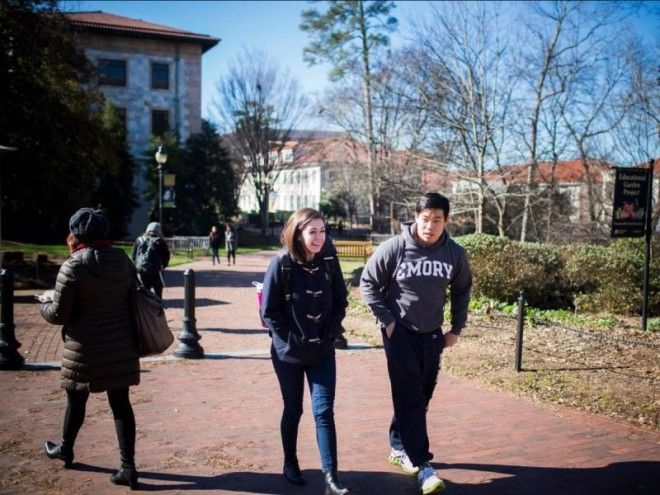 Location:
Atlanta, Georgia
Endowment:
$6.98 billion
Total cost:
$61,344
Four undergraduate schools and seven graduate and professional schools comprise Emory University, with top ranks going to its nursing and business programs. The school is also associated with The Carter Center, Nobel Laureate and former-President Jimmy Carter's initiative for the advancement of peace and human rights.
10. Duke University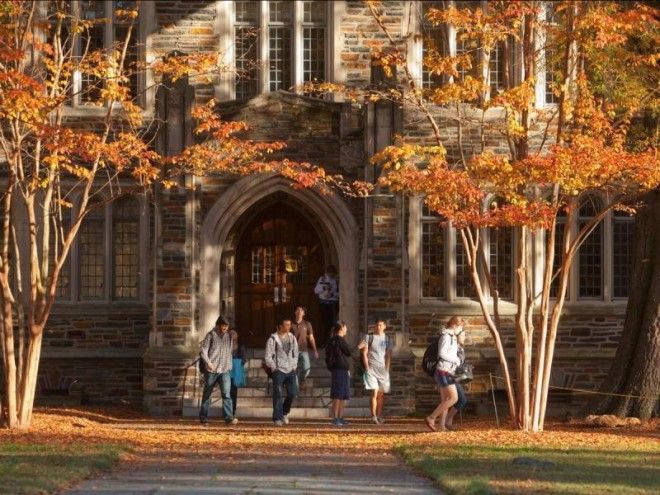 Location:
Durham, North Carolina
Endowment:
$7.04 billion
Total cost:
$63,999
At 90%, Duke's student athletes boast the highest graduation rate in NCAA Division 1 athletics. They've also won a total of 33 individual and national team championships, including the men's 2015 NCAA basketball tournament. As one of the top-10 innovative schools in the country, the school's academics are just as strong. Students can explore 3D printing and virtual reality in Duke's Innovation Co-Lab or access smart boards and group learning rooms in the Link Teaching and Learning Center.
9. Northwestern University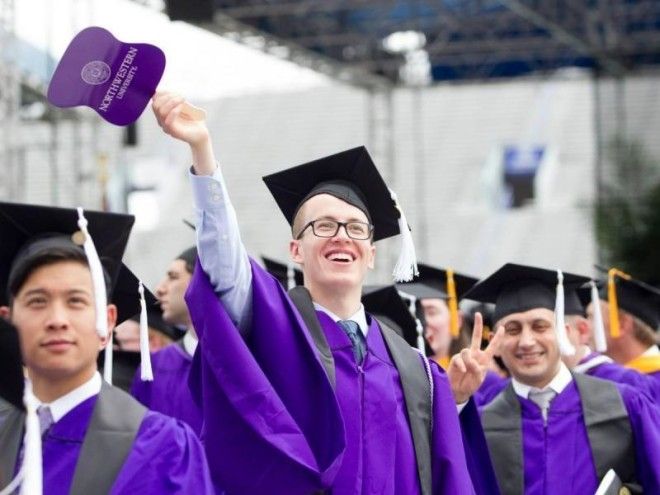 Location:
Evanston, Illinois
Endowment:
$7.5 billion
Total cost:
$65,519
At Northwestern, students can take advantage of a number of interdisciplinary programs and research opportunities, such as the Knight Lab, where reporters, editors, and designers combine journalism and technology to create new innovations on traditional news sources. The office of undergraduate research also helps connect students with projects and programs that relate to their field of study, helping students gain valuable hands-on research experience.
8. University of Notre Dame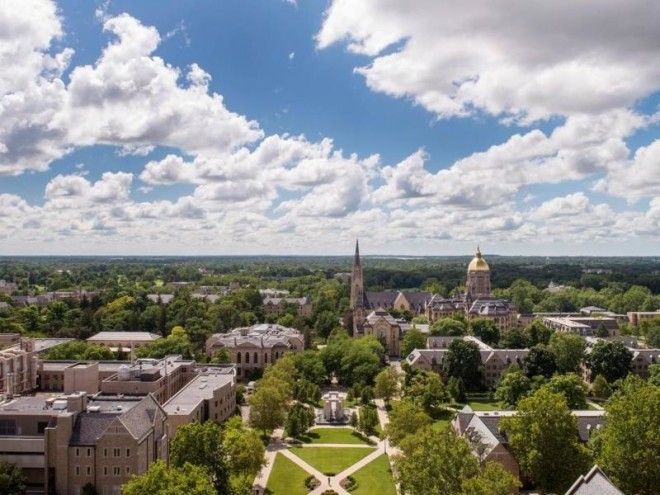 Location:
Notre Dame, Indiana
Endowment:
$8.19 billion
Total cost:
$62,461
The historically Catholic institution has long been revered for its excellence in teaching and scholarship. The school's oldest and largest college, the College of Arts and Letters, has 20 academic departments offering more than 50 undergraduate majors and minors, in addition to 20 graduate programs. To date, 23 Notre Dame faculty have been elected into the American Academy of Arts and Sciences.
7. Columbia University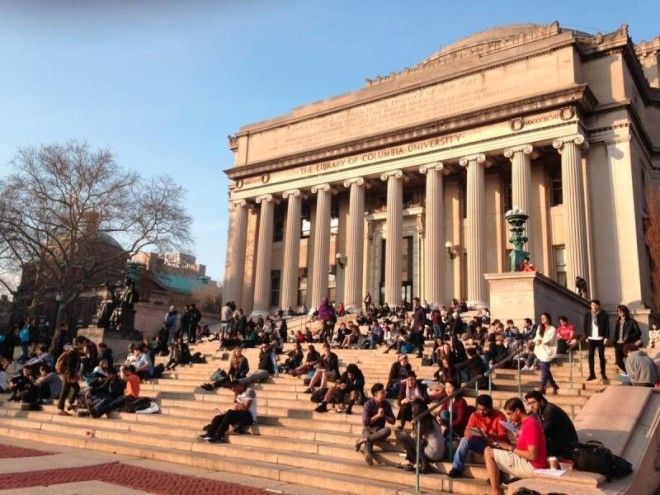 Location:
New York, New York
Endowment:
$9.22 billion
Total cost:
$66,604
Columbia counts 82 Nobel Laureates among its esteemed alumni and faculty, including two US presidents. The Ivy League school also features several prestigious graduate programs for students planning to continue their education, including top-ranked law, business, engineering, and medical schools. With an acceptance rate of 6% in 2016, it's also one of the hardest schools to get into.
6. University of Pennsylvania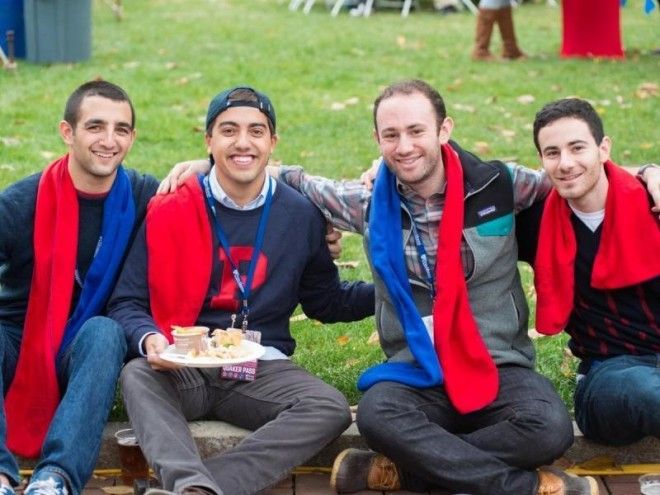 Location:
Philadelphia, Pennsylvania
Endowment:
$9.58 billion
Total cost:
$64,200
One of the most selective schools in the country, the University of Pennsylvania accepts only 9% of applicants. The prestigious school offers more than 100 undergraduate majors, minors, and concentrations — everything from electrical engineering to international relations — but is most recognized for its business programs through the Wharton School, which ranks as one of the best business schools in the world.
5. Massachusetts Institute of Technology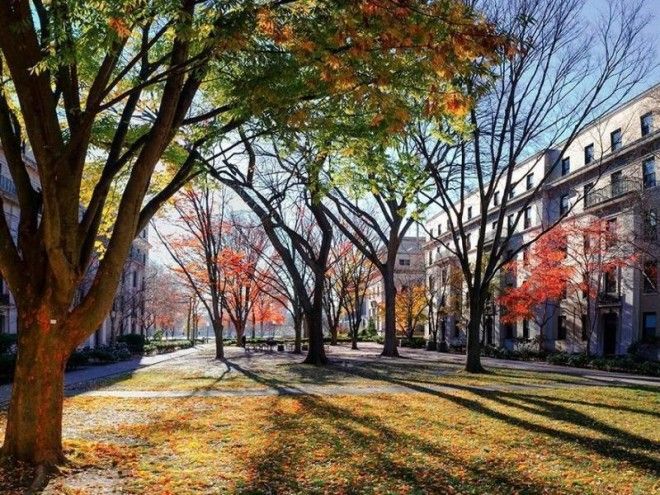 Location:
Cambridge, Massachusetts
Endowment:
$12.43 billion
Total cost:
$61,030
Consistently ranked the best engineering school in the country, MIT thoroughly prepares students for success post-graduation. Many MIT grads go on to work at elite companies such as Google, Oracle, McKinsey & Company, and Morgan Stanley. The school has a host of notable alumni as well, including Paul Krugman, a Nobel Prize winner and New York Times economics columnist, and former-astronaut Buzz Aldrin.
4. Princeton University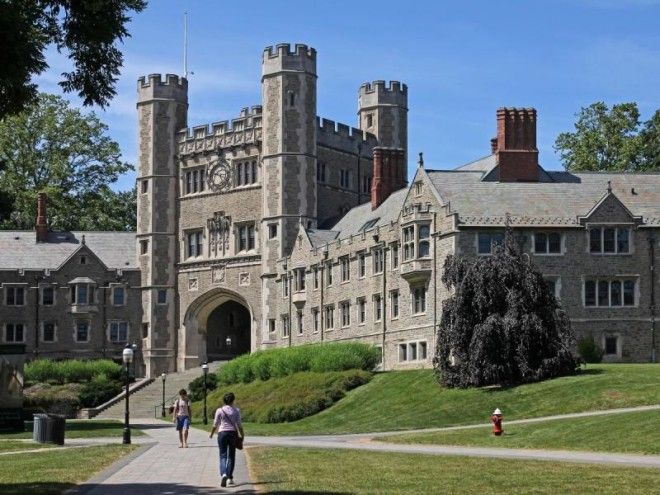 Location:
Princeton, New Jersey
Endowment:
$20.58 billion
Total cost:
$58,965
The fourth-richest college in the US is also the fourth-oldest, founded in 1746. The esteemed research university provides approximately 60% of students with financial aid, enabling them to choose from 36 majors and participate in 50 interdisciplinary programs. Last year, Princeton accepted just 7% of applicants to its undergraduate program.
3. Stanford University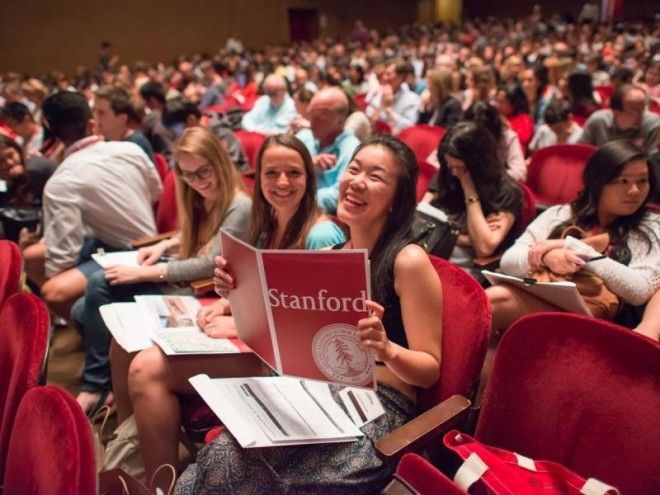 Location:
Stanford, California
Endowment:
$21.47 billion
Total cost:
$62,801
Stanford credits itself as having a hand in the birth of Silicon Valley. Computer science is a marquee major at the university, even recently becoming the most popular major for female students. The school rests on over 8,000 acres of land and has about 700 buildings on its campus, including a science and engineering quad and arts institute. It also just recorded its lowest acceptance rate to date, accepting less than 5% of applicants for the Class of 2020.
2. Yale University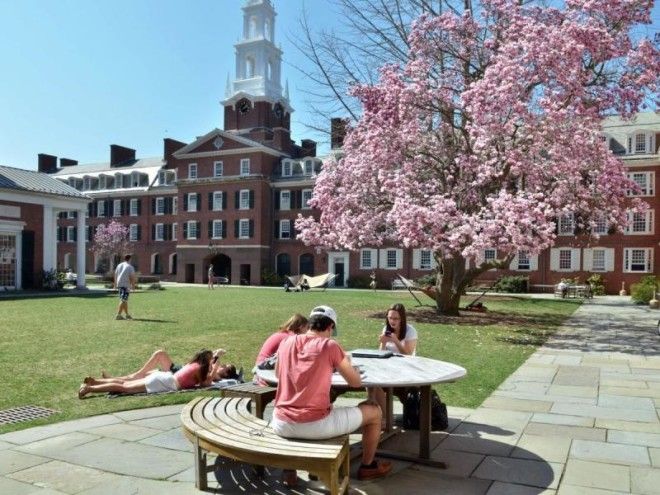 Location:
New Haven, Connecticut
Endowment:
$23.86 billion
Total cost:
$63,970
Accepting just 6% of applicants, Yale offers an elite education in over 80 fields of study. Last year, the school was awarded $1 million in funding for undergraduate science research fellowships, during which students have patented new products, co-authored original research, and developed new technologies. The school also covers 100% of the demonstrated financial need of its students; 83% of the class of 2015 graduated without student debt. Yale counts five former presidents among its distinguished alumni: William Howard Taft, Gerald Ford, Bill Clinton, George H.W. Bush, and George W. Bush.
1. Harvard University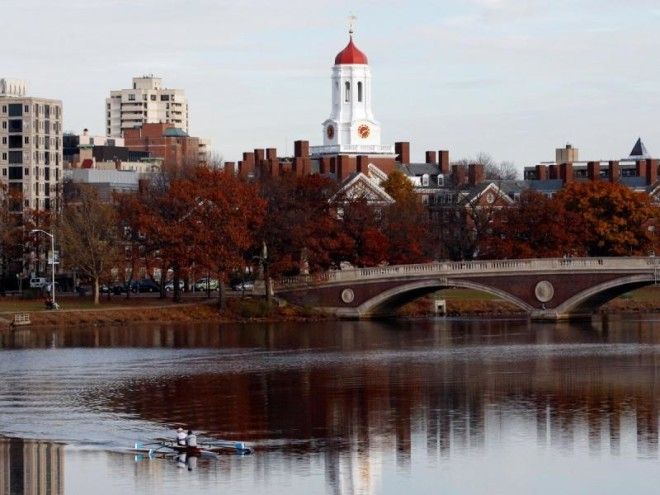 Location:
Cambridge, Massachusetts
Endowment:
$36.43 billion
Total cost:
$62,250
The richest university in America has 47 Nobel Laureates, 32 heads of state, and 48 Pulitzer Prize-winning alumni and faculty. It also houses the largest academic library in the world. Harvard's undergraduate program — which admitted just 5% of applicants for the class of 2020 — is consistently top-ranked, as are its world-renowned business and law schools. Sixty-five percent of Harvard students receive scholarship aid, which comes from one of the largest fund categories in Harvard's endowment.