Every new television season ushers in a wave of debut shows that carry with them high expectations, from both the audiences and the networks eager to promote them.
Although the shows may star huge names, revive old franchises, or become critical favorites, they ultimately have to win over the viewers. And it's tough to live up to the hype in today's TV landscape.
Business Insider looked at the 2015-2016 season's crop of TV shows that actually lived up to or exceeded expectations, as networks make the big decisions about what stays and what goes.
From "Ash vs. Evil Dead" to the "X-Files" revival, here are the 11 most successful new shows of the past TV year:
"The X-Files" (Fox)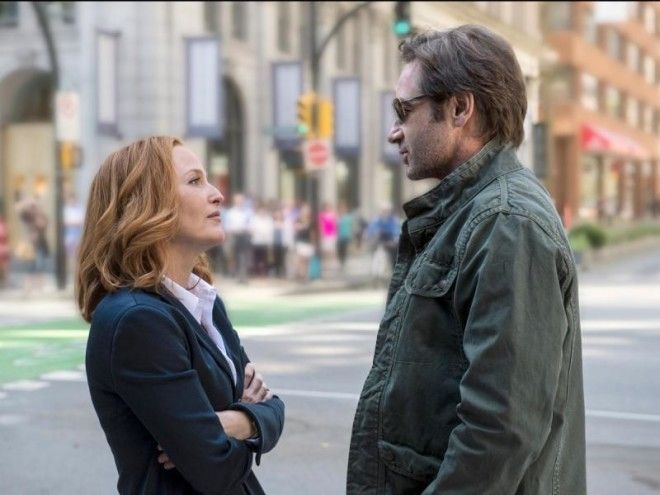 After nearly 14 years, "The X-Files" returned for a six-episode season in January. It was a coup for both Fox and fans that the creator and stars of "The X-Files" reunited almost 14 years after the show went off the air. But everyone wondered, would fans actually show up? The answer is yes. It not only opened big but it ended up being the highest-rated show of the 2015-2016 TV year. And, of course, Fox wants more. For the fans' sake, we hope it doesn't take another 14 years.
"Blindspot" (NBC)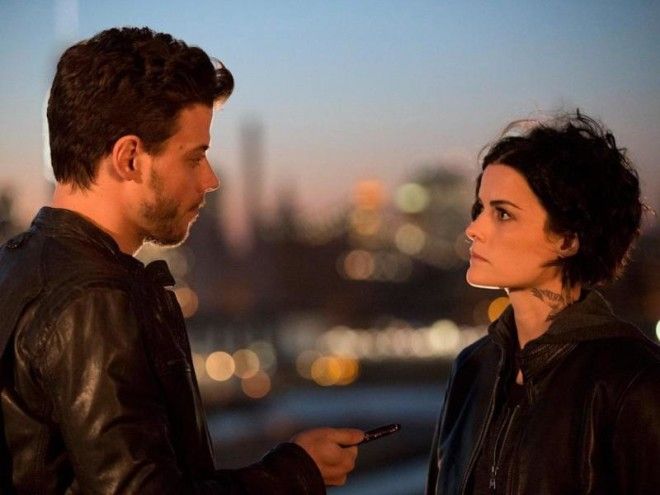 Francois Arnaud as Oscar, and Jaimie Alexander as Jane Doe on "Blindspot." It was clear that "Blindspot," which stars "Thor's" Jaimie Alexander, was a top priority for NBC when it scheduled the show's premiere after its highly-rated "The Voice." In turn, "Blindspot" took the lead in ratings above every new show that had premiered at the time. It ended up being the third-highest-rated show of the TV year.
"Chicago Med" (NBC)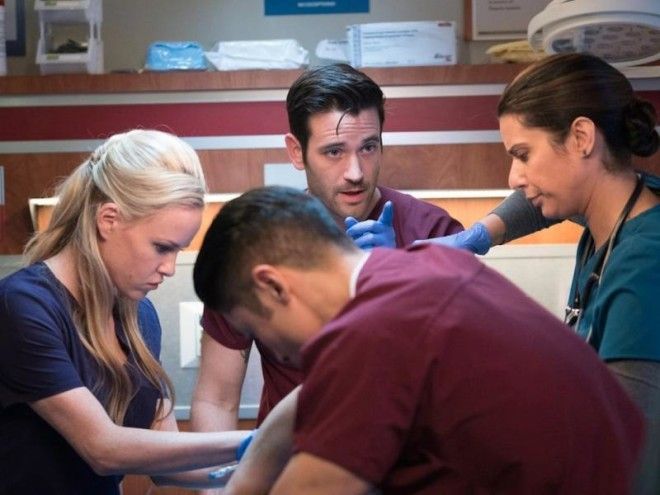 From left, Julie Berman, Colin Donnell, Lorena Diaz, and Brian Tee on "Chicago Med." In the spirit of franchises like "NCIS" and "Law & Order," Dick Wolf's third "Chicago Fire" spin-off really had to prove itself worthy of the franchise. That it did. Despite mixed reviews from critics, fans voted with their remote controls. NBC is already developing a fourth show, "Chicago Law."
"Supergirl" (CBS)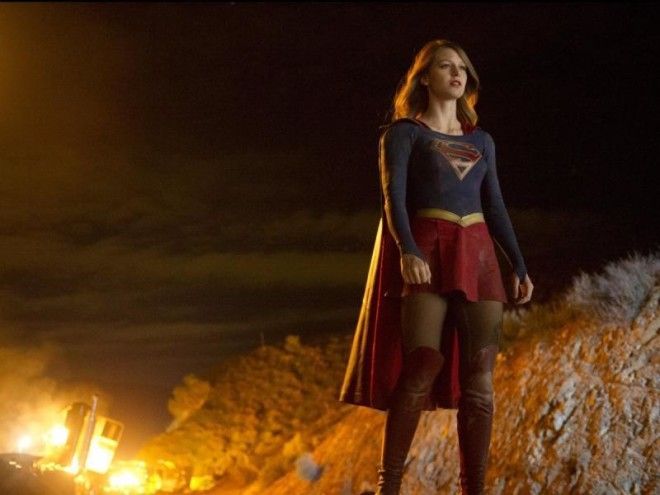 Melissa Benoist as CBS's Supergirl. "Supergirl" was probably the biggest show of the season in terms of hype. Every step of the casting search for the girl of steel was reported on. And critics wondered whether older-steering CBS should enter the youthful superhero game. Well, "Supergirl" leaped over all those expectations to tie "Blindspot" as the season's highest-rated premiere. Currently, it's the sixth-highest-rated new show of the TV year.
"The People v. O.J. Simpson: American Crime Story" (FX)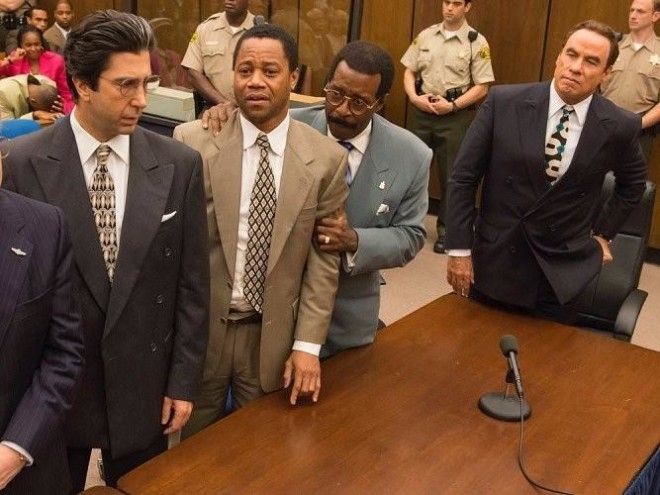 From left, David Schwimmer, Cuba Gooding, Jr., Courtney B. Vance, and John Travolta on FX's "American Crime Story." Early sentiments toward Ryan Murphy's "The People v. O.J. Simpson" weren't so enthusiastic. Since expectations were low and many believed it would be an over-the-top, cheeky look at the trial, very few took it seriously. Then FX released screeners for the show and things turned. Yes, some of what people expected from Ryan were there, but it was also intense, beautifully paced, well-acted, and smartly written. Critics praised the show and fans made it the year's most-watched new show on cable.
"Master of None" (Netflix)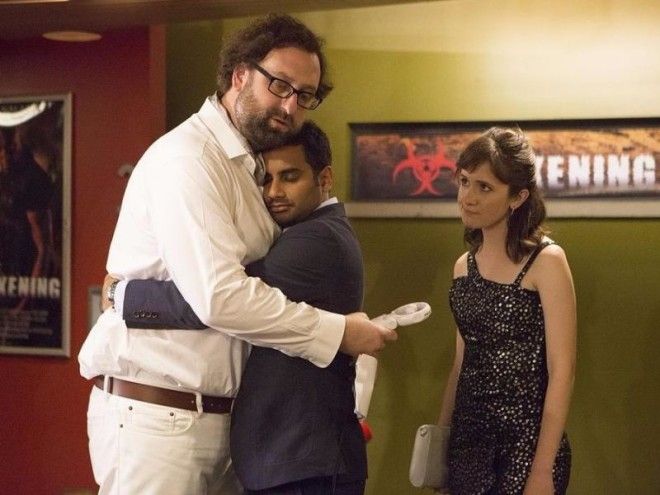 "Parks and Recreation" alum Aziz Ansari talked up a good game about stereotyping in casting, and being pigeonholed into roles, and why that led him to create his own show, "Master of None." Well, he delivered. Critics rallied around the show. And it earned Ansari his first Golden Globe nomination.
"Crazy Ex-Girlfriend" (The CW)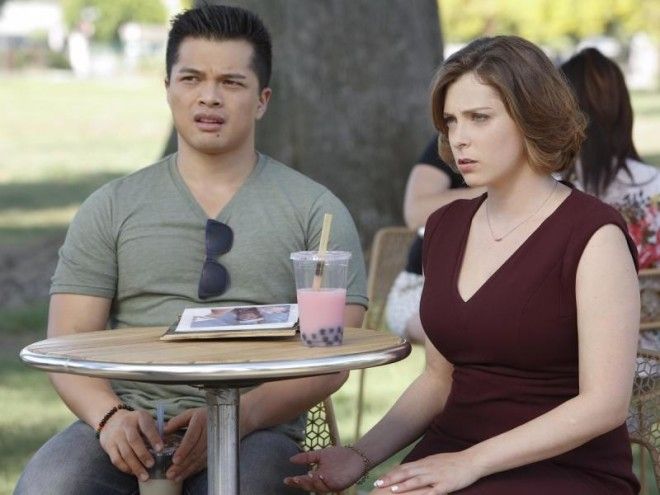 Developed and then rejected by Showtime, musical comedy "Crazy Ex-Girlfriend" landed at the pay channel's sister network, The CW, where it was retooled from a 30-minute comedy into a one-hour show. The odds were stacked against the show. It was created by and starred an unknown in Rachel Bloom, already bounced around networks, and who knew if it would fly on youth-skewing CW. Well, it worked out. Critics loved it and Bloom's performance won CW's second Golden Globe award.
"Ash v. Evil Dead" (Starz)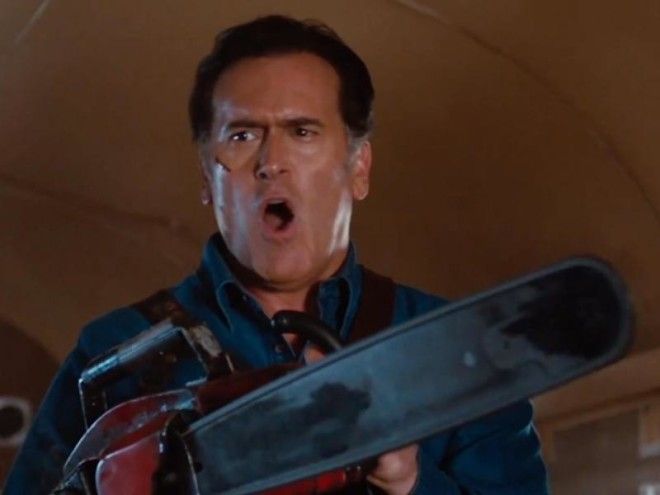 Starz took a risk creating a series from a movie with as much cult cred as "The Evil Dead." It would be an easy flop if fans ended up hating it. But Starz is showing a lot of confidence nowadays, especially since it replaced Showtime as the No. 2 pay cable network last year. And fans and critics alike loved the revival. That's good news for Starz, which renewed the series for a second season before it even premiered.
"Life in Pieces" (CBS)
As other networks filled their schedules with single-camera comedies like "The Office" and "Modern Family," it felt like CBS was single-handedly keeping multi-camera shows alive with "Two and a Half Men," "The Big Bang Theory," and "2 Broke Girls." But the ol' geezer network has been trying to woo younger viewers lately, and brought on only single-camera shows this year: family comedy "Life in Pieces" and "Angel From Hell." "Angel" got its wings clipped fast, but "Life in Pieces" has certainly proven itself. It ended up in this year's five highest-rated shows.
"Little Big Shots" (NBC)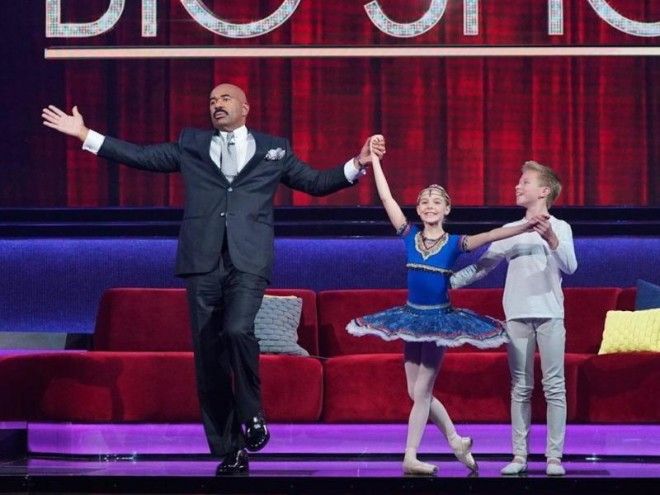 "Little Big Shots" host Steve Harvey and contenders Avery Gay and Joziah German. Steve Harvey has bounced back from crowning the wrong beauty queen to hosting the TV year's second-biggest ratings hit. More than 12 million viewers have been tuning into NBC's kids variety show, "Little Big Shots." Never underestimate the draw of cute kids.
"Making a Murderer" (Netflix)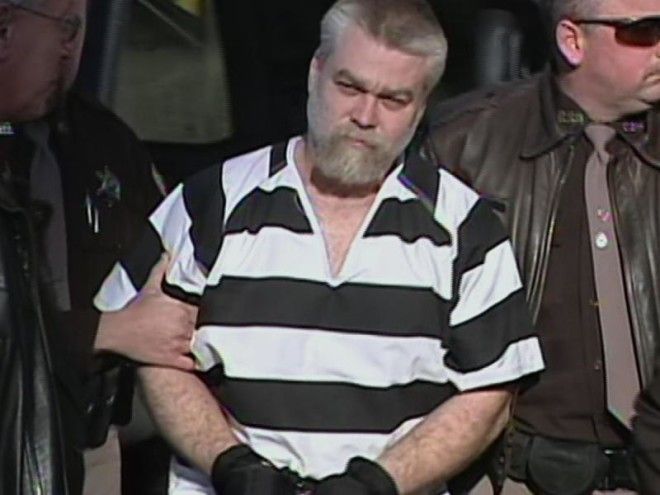 Netflix did very little pre-promotion of its true-crime documentary series before it premiered on December 18, 2015, aside from releasing the first episode on YouTube. But for two weeks, the good press, social media, and word of mouth propelled "Making a Murderer" into becoming one of the biggest national conversations we've known in a long while.
An estimated one in five TV-viewing adults was watching "Making a Murderer" during the week of December 28, according to Symphony Advanced Media. That's impressive for a show that no one knew about two weeks prior.