LONDON — We've dined in Westeros and supped damn fine coffee in Twin Peaks, so it was perhaps inevitable someone would eventually combine two more of the capital city's obsessions —
Star Wars
and eating — in a handy pop-up experience.
The Fork Awakens, which hits London for six nights from June 23, is billed as a "
Star Wars
themed dinner" and promises a "welcome cocktail, four course interactive meal, set design and entertainment" for £55 (around $80).
The experience will be set "in Darth Vader's kingdom" and "will take Foodtroopers into an immersive journey through time and space, with many familiar encounters and interactive adventures along the way."
Beyond that, details are sketchy but there will be puns aplenty: Hutt dogs have been mentioned for starters.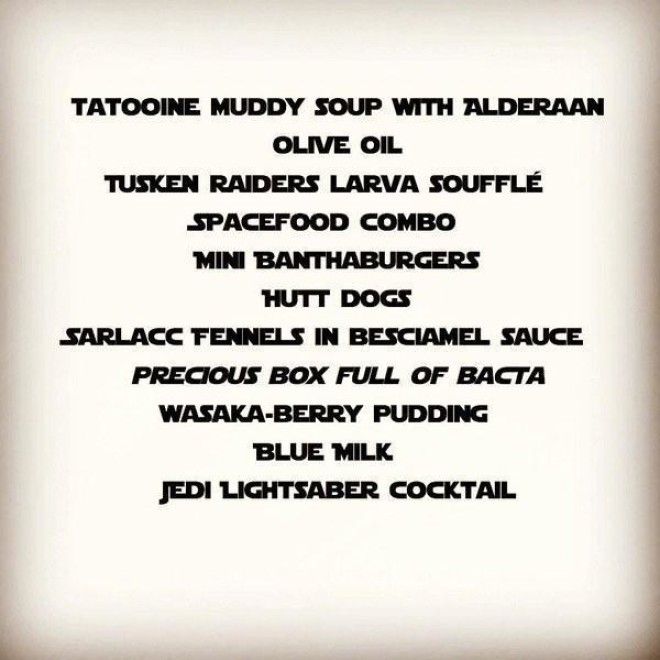 The project is the brainchild of immersive dining people Barrel and Forks, whose previous concepts have included a Casanova dinner and a gladiator's feast.
The venue is a secret and will be revealed 48 hours before the event.