You've accumulated plenty of clothes over the years. You may have some favorite pieces, as well as some you'd never let go.
But do you have the right pieces? The essentials? The pieces no wardrobe should be without?
It's probably time to take stock of your wardrobe to make sure.
Don't get caught in the rain without a raincoat (literally).
If you wear a suit every day, you should have at least two of them.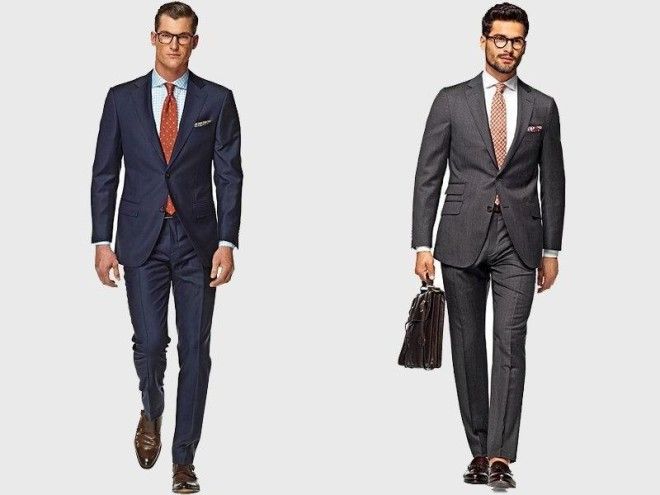 A navy and a charcoal suit will take you everywhere you need to go. The two pictured here are from one of our favorite suit suppliers, SuitSupply, and go for around $500. For the savvy shopper that already knows his sizing, online suit makers like Indochino, Alton Lane, and others make it super easy. Of course, two is not a limit – just a good base to build a full suit wardrobe.
Suit Supply suits ($499 - $599)
A white dress shirt for the most formal occasions.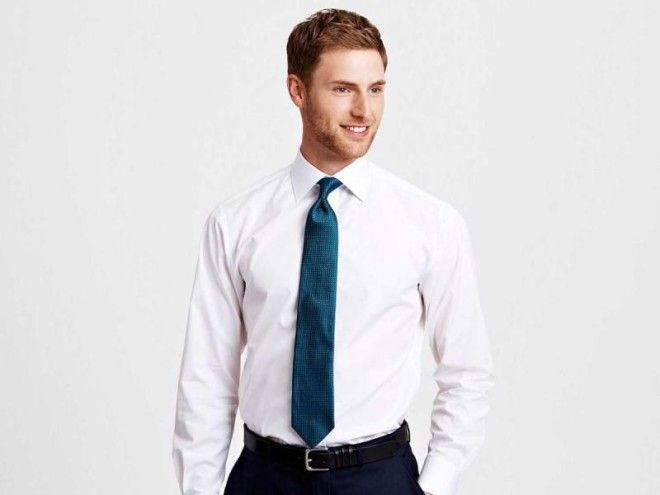 A white shirt is absolutely essential for when you need to look clean and pressed. The pictured brand is Thomas Pink, but you should find a shirt and fit that works for you. Online services like Stantt, Shirtcycle, and Combatant Gentleman make it super easy to do.
Thomas Pink Quintessential Plain Slim Fit Button Cuff Shirt ($185)
A pale blue dress shirt for your less formal occasions.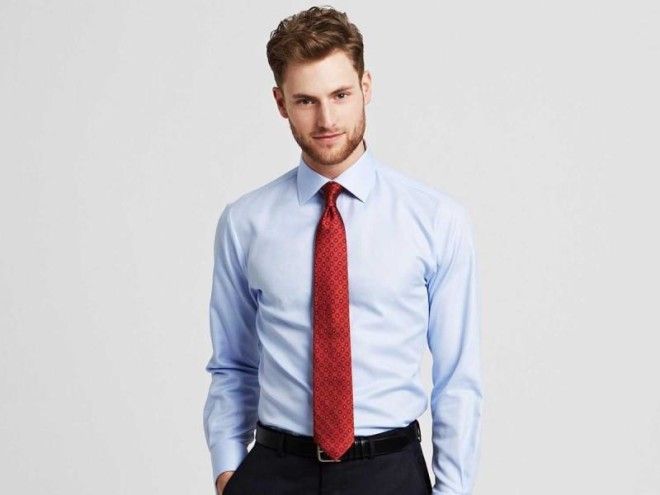 Similar to the white one, this shirt will likely be the workhorse of your weekday wardrobe.
Thomas Pink Quintessential Plain Slim Fit Button Cuff Shirt ($185)
A topcoat to go over your suits in the colder months.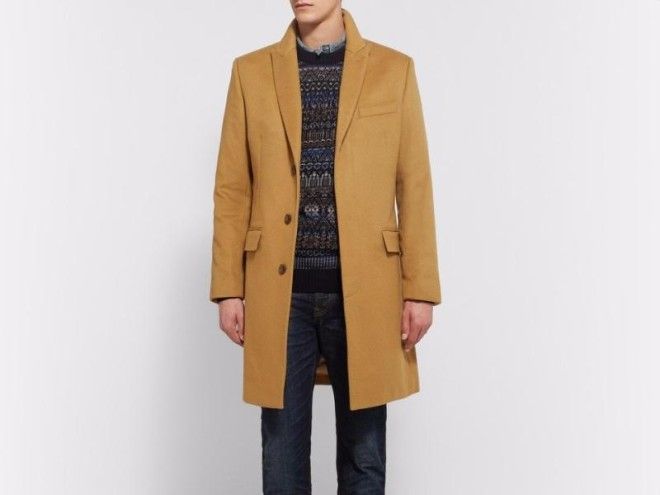 For the colder months, a wool top coat will go perfectly over your suits. This camel version by J.Crew is a great choice, but navy is more versatile.
J.Crew Ludlow Wool Overcoat ($450)
And a trench coat for the rainier months.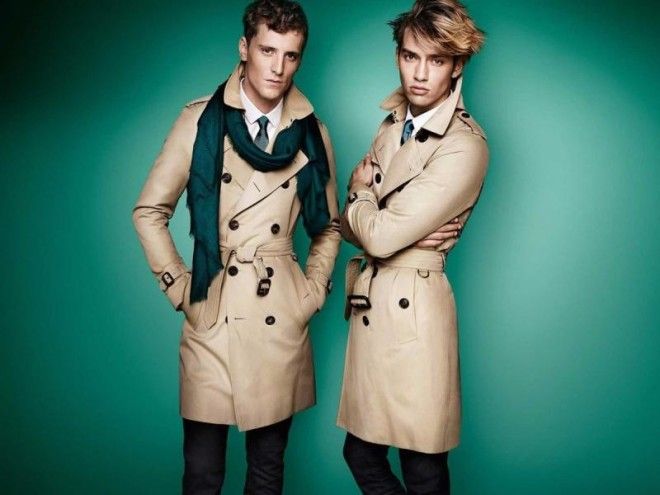 When wool is too warm, move to the trench. Its military-inspired good looks will take you straight through the rainiest months with aplomb. Burberry's is the classic option.
Burberry Heritage Trench Coat ($1,995)
A cashmere sweater is perfect for layering in colder months.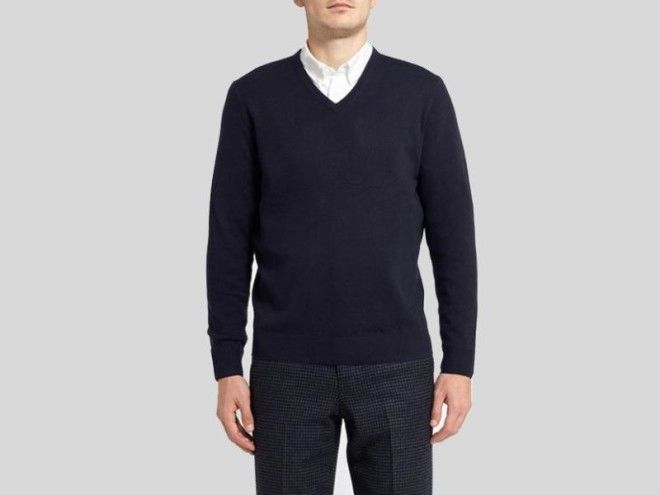 Get one in a neutral color, like navy, that goes with your suits and shirts. If cashmere isn't in your budget, cotton-cashmere is just as soft. Pictured is J.Crew's version, but as long as the cashmere is high-quality, your favorite brand should work just as well.
J.Crew Cashmere V Neck Sweater ($225)
A pair of brown dress shoes.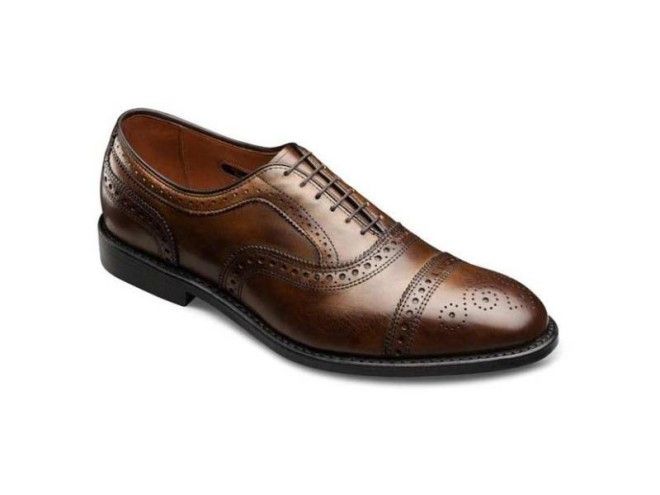 Branch out to other colors and styles later, but for now get a brown shoe that'll go with your suits. Allen Edmonds makes a fantastic starter pair. Up the ladder, there's Alden, Grenson, Paul Evans and Crockett and Jones. For guys who dig customization, Awl and Sundry can make a shoe to your exact specifications.
Allen Edmonds Strand ($395)
And a belt that matches.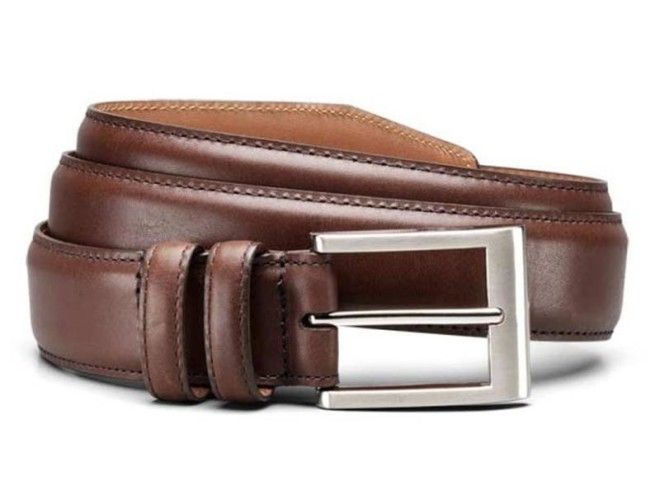 Allen Edmonds also makes belts that match with their shoes, perfect for the formal occassions when that's a necessity.
Allen Edmonds Wide Basic Dress Belt ($98)
An expensive, impressive watch that can be dressed up and dressed down.
This one may be a bit controversial, as many men aren't wearing watches these days. But they should be! A well-chosen watch can complete an outfit, and a suit without a watch is like a pair of pants without a belt. It needs it. There are hundreds of options to suit every taste. The watch pictured is the high-end Jaeger-LeCoultre Master, but a number of brands make a range of suitable models hitting all price points, including Orient, Tissot, Hamilton, Omega, Citizen, and Tag Heuer.
Jaeger-Lecoultre Master ($11,100)
A navy blazer is more useful than you may think.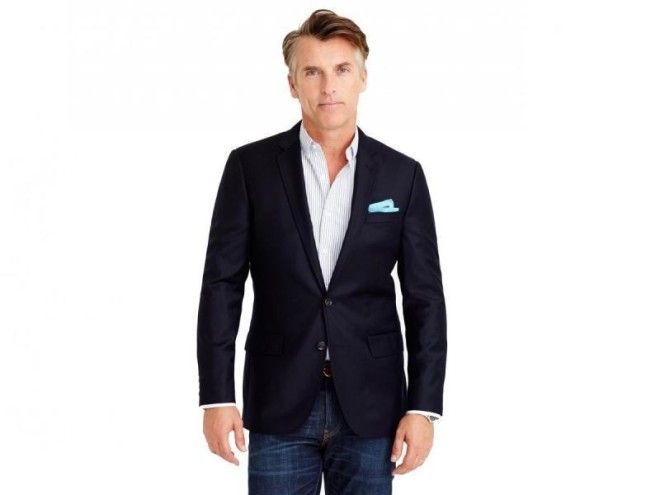 A blazer can class up any outfit that it matches. You'll definitely wear it more than you think you might (or even more). J.Crew's option is a great choice.
J.Crew Ludlow Blazer ($388)
A casual button-up shirt or two.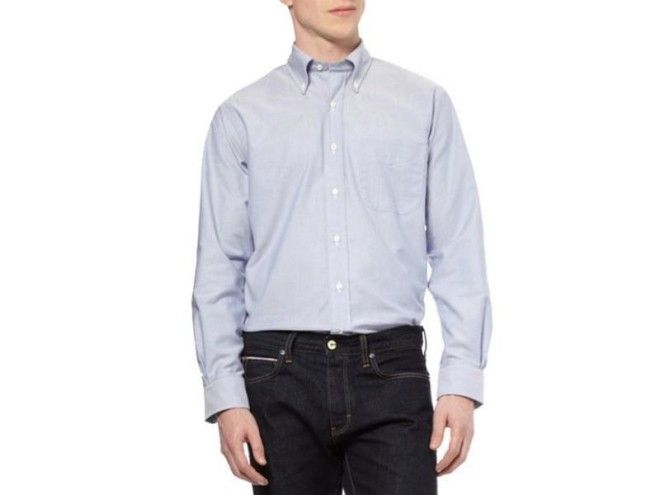 The options here are boundless. Both Oxford and broadcloth are highly versatile and can be worth either under blazers or on their own. Brooks Brothers' Oxford cloth shirts stand in a class of their own.
Brooks Brothers Non-Iron Regent Fit Oxford Sport Shirt ($92)
Another great casual option is the ubiquitous polo shirt.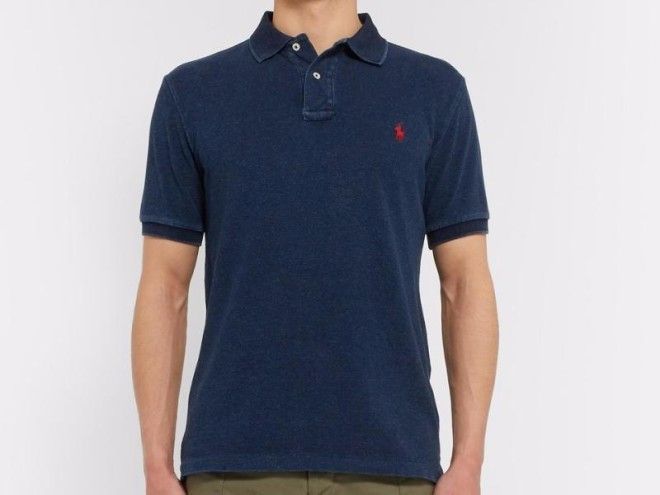 It's another piece that looks classier than a t-shirt, but is just as easy to wear. Polo Ralph Lauren makes the iconic version, but pretty much everyone makes one nowadays – even Uniqlo.
Polo Ralph Lauren Polo Shirt ($85)
A pair of casual chinos.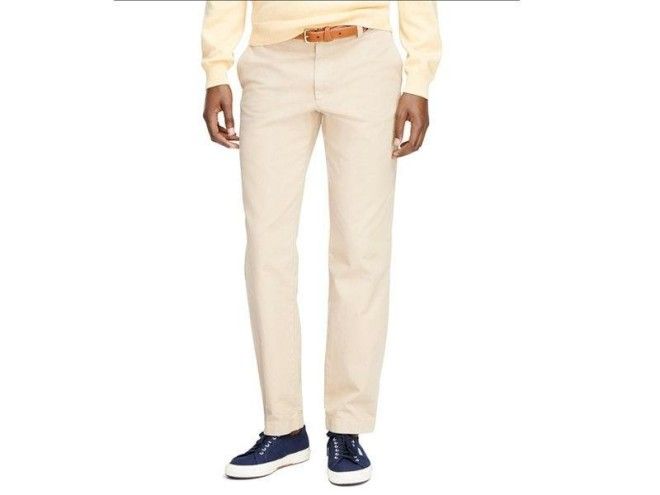 For that gray area of formality, chinos are perfect. Wear them with a polo for a casual look, or a button-up and blazer to dress it up. These slim-fit garment-dyed Brooks Brothers chinos are a good choice, but we recommend putting the effort into finding a pair that'll fit your particular body and budget.
Brooks Brothers Milano Fit Garment-Dyed Chinos ($98)
A pair of dark denim jeans.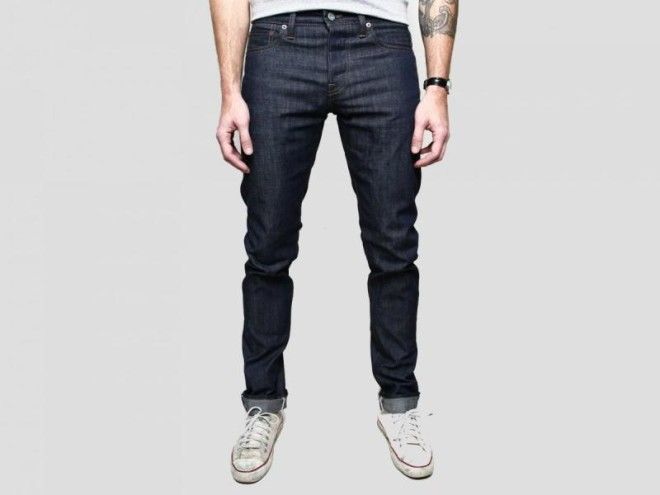 You don't have to be a denimhead to appreciate the clean aesthetic of a dark denim. Dressed up or down, they're always clean, and a well-made pair will have your back in all casual environments for years to come. Originally you could only get a pair from reproduction companies in Japan, but in recent years American companies, like the pictured Rogue Territory, have sprouted up in response to increased demand stateside. Then again, there's nothing wrong with the standard Levi's.
Rogue Territory SK 11 oz ($220)
A high-quality t-shirt that fits perfectly.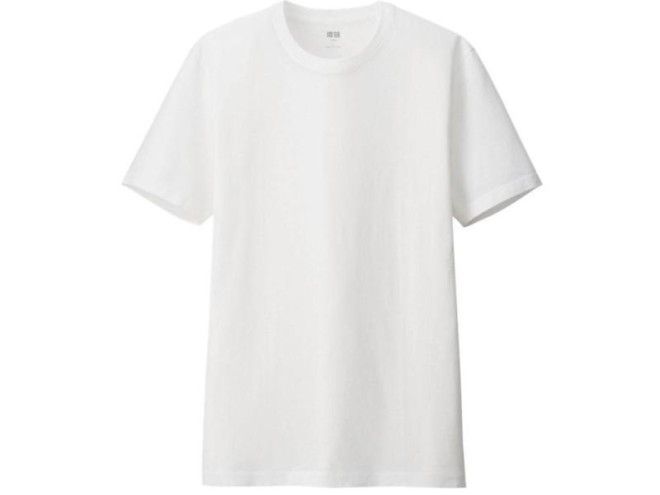 This one is non-negotiable. Even if you don't see yourself as a type of guy that wears a t-shirt casually, some situations just call for being comfortable. White is the most versatile color there is, but this is no undershirt. This is another case of finding one that works for your body type. Ones to try include the pictured Uniqlo, American Apparel, and even Target's Mossimo brand.
Uniqlo Supima Cotton Short Sleeve T-shirt ($10)
A pair of boots for after-work drinks.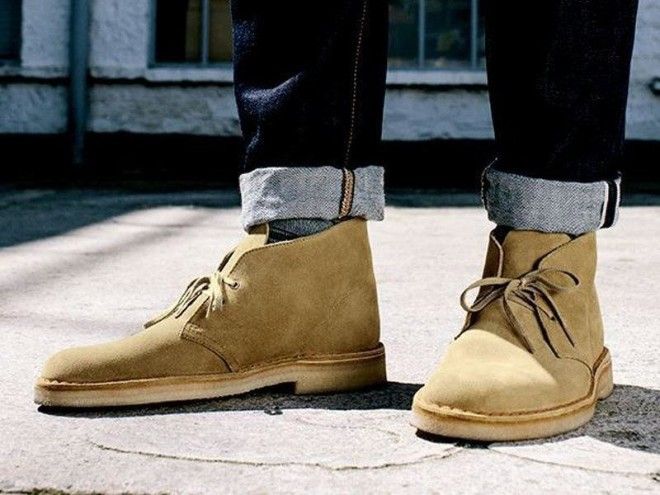 Every man needs a pair of super-versatile shoes that look neither dressed up nor casual. They fill that nebulous space between dress shoes and sneakers. Many guys' go-to is Clarks' ever-popular Desert Boot, but there are plenty of more expensive options.
Clarks Desert Boots ($130)
A pair of weekend casual sneakers.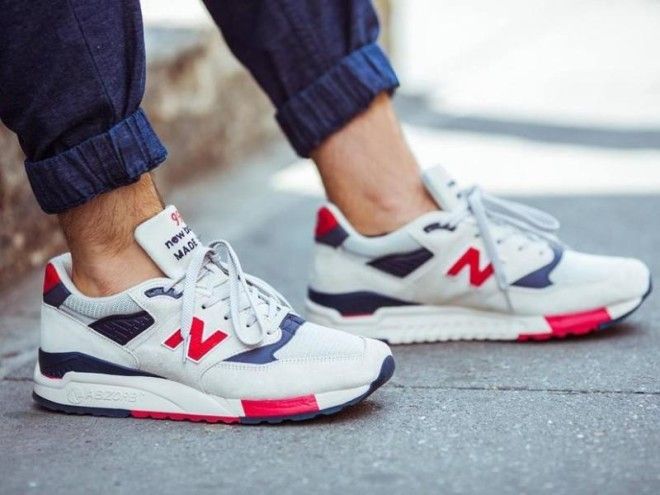 Sneakers are more acceptable in more places than ever before. Wear them all weekend, and give your dress shoes a rest. There are a ton of great options from New Balance, Nike, and Adidas.
New Balance 998 ($160)