Staying in someone's vacation home can offer travelers increased privacy and access to some pretty impressive amenities. TripAdvisor Vacation Rentals rounded up 10 of the most expensive vacation rental properties in the US for this summer, based on the highest weekly booking rates for July and August.
Weekly rates for these breathtaking homes — found in prime locations like Miami and Malibu — range anywhere from $39,000 to $49,000.
From a house with a built-in jet ski dock to one hosting waterfalls and home theaters, here are 10 of the swankiest vacation pads you can rent in America.
The Jungle is a villa in the Venetian Islands of Miami Beach, Florida. It's adorned with elegant touches like a baby grand piano, a dining room overlooking the Miami skyline and harbor, and stunning waterfront views from its master bedroom.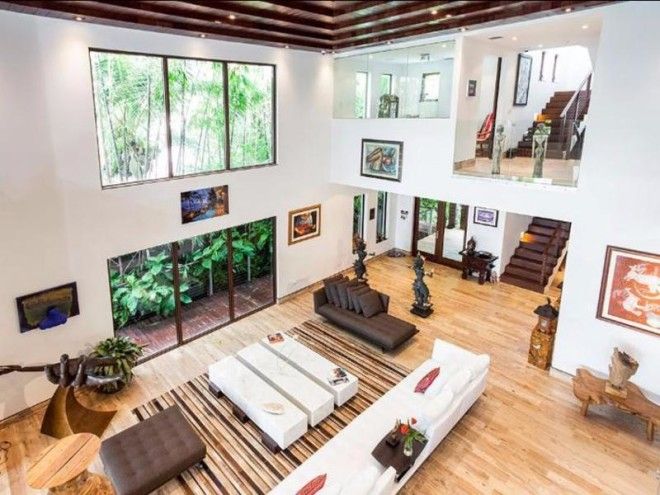 Weekly rate:
$39,200
Other amenities at the villa, which sleeps six people, include a private boat dock, basketball court, billiards room, two outdo or wet bars, a rooftopterrace, hot tub, and a fire pit.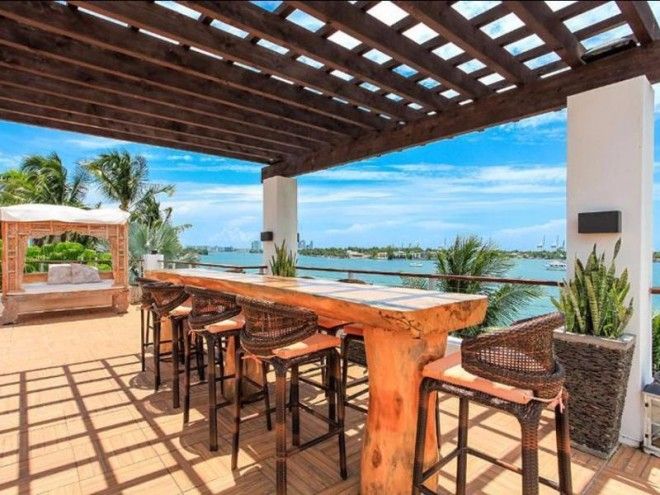 Weekly rate:
$39,200
Palazzo Beverly Hills is a private retreat accessed via a quarter-mile gated driveway. The home features breathtaking panoramic views, a glass domed roof for stargazing, a gourmet chef's kitchen, and a double-story living room with a custom pool table and home theater.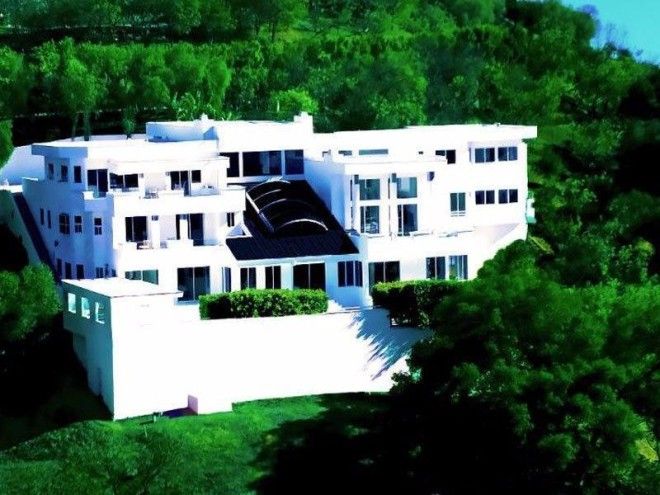 Weekly rate:
$46,550
The house includes 10 bedrooms and nine bathrooms, with enough space to accommodate 20 people. In addition, guests have valet parking, an outdoor heated pool, swim spa, Jacuzzi, and poolside cabana.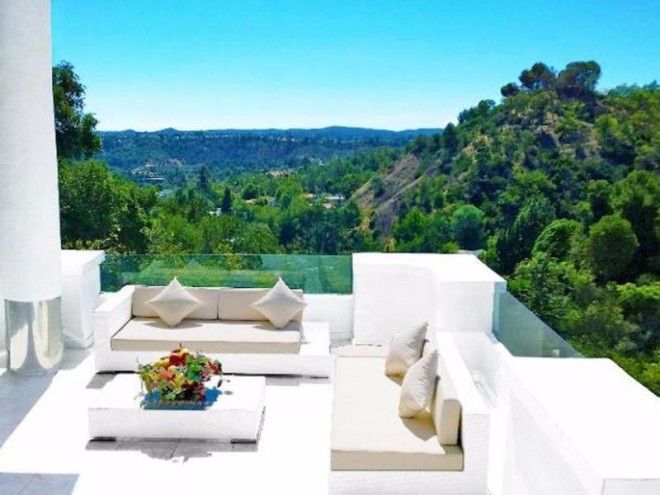 Weekly rate:
$46,550
Villa Dinama is a modern mansion in Miami Beach that has over 3,000 feet of outdoor terraces, balconies, and entertaining spaces. Inside, the seven-bedroom home is equipped with glass walls, an elevator, and a smart home system.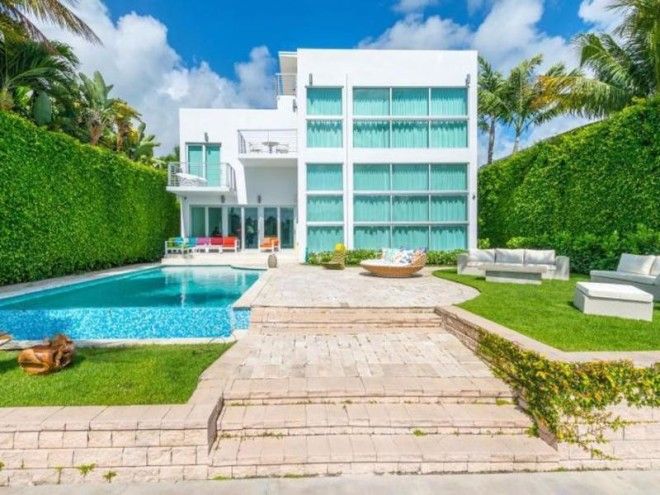 Weekly rate:
$42,500
You also get access to your own jet ski dock, chauffeur service, and a VIP club host. Plus, the villa is located only seven minutes away from South Beach and 10 minutes from a Miami Beach golf course.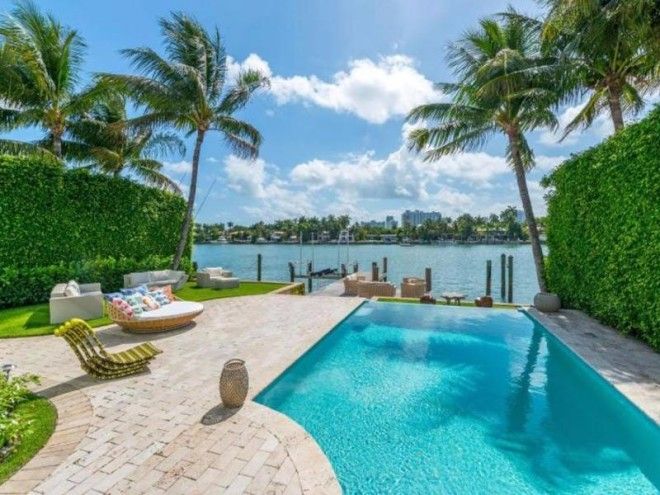 Weekly rate:
$42,500
Located in Kailua, Hawaii, the Royal Kailua Estate spans 11,000 square feet. The seven-bedroom home has panoramic views of Kailua Bay, a separate guesthouse, and a courtyard featuring a resort-style swimming pool with a cascading waterfall.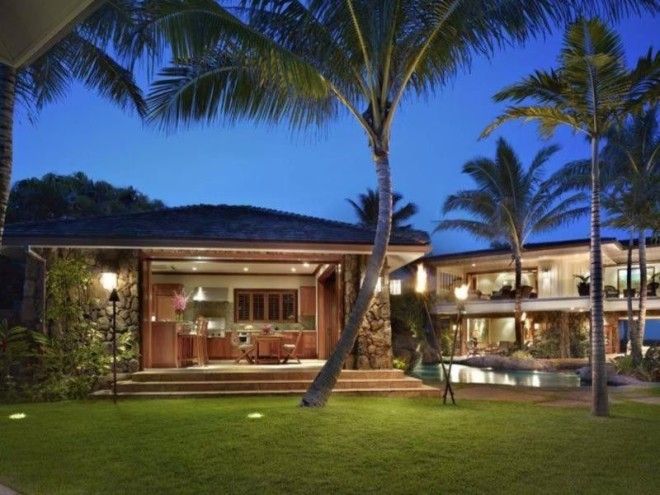 Weekly rate:
$49,000
Inside, you'll find a library, grand spiral staircase, cozy living room, gourmet kitchen with a large island bar, and a master suite complete with an en-suite bathroom with beach views.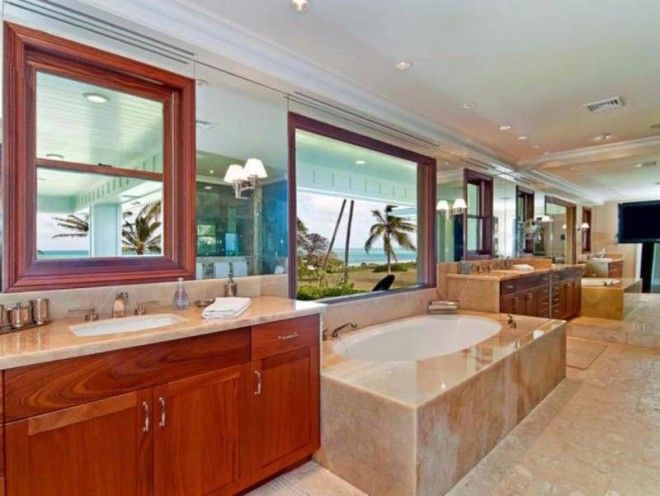 Weekly rate:
$49,000
Ocean Villa is a beach house in Malibu, California, that gives guests direct access to the exclusive Broad Beach. The patio leads you to a private section of the beach, where beach chairs and deck furniture are on hand.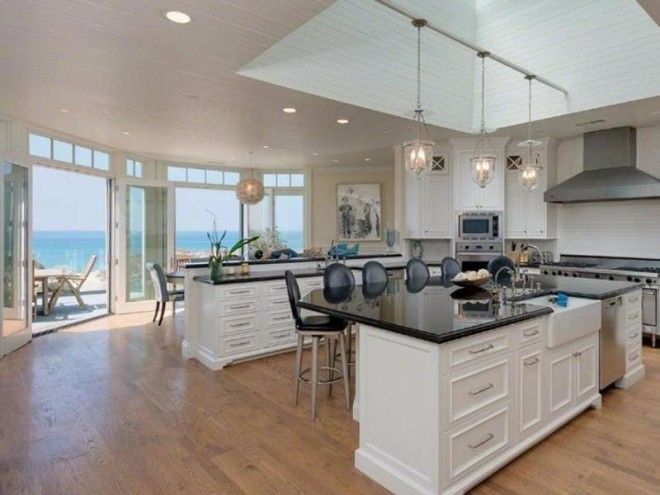 Weekly rate:
$43,750
The six-bedroom home, which sleeps 12, also has a two-story guesthouse. In addition, plenty of French doors ensure that the beach house is filled with fresh air and natural light throughout the day.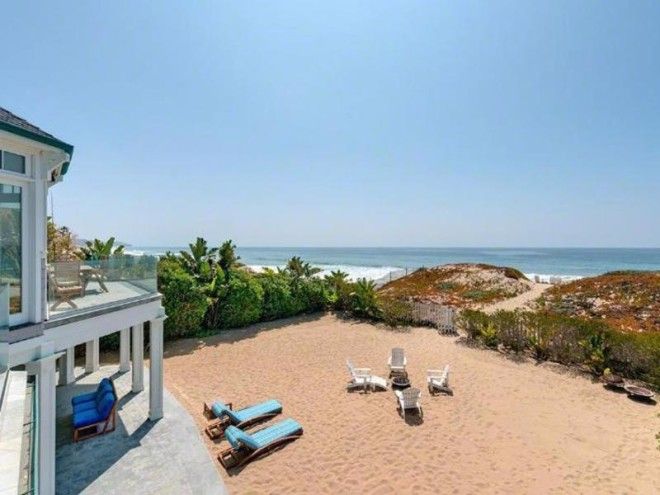 Weekly rate:
$43,750
Chateau Andra is positioned on the 18th fairway of the Desert Springs Golf Course in Palm Desert, California. The residence resembles an old-world Tuscan villa complete with marble touches and stunning artwork.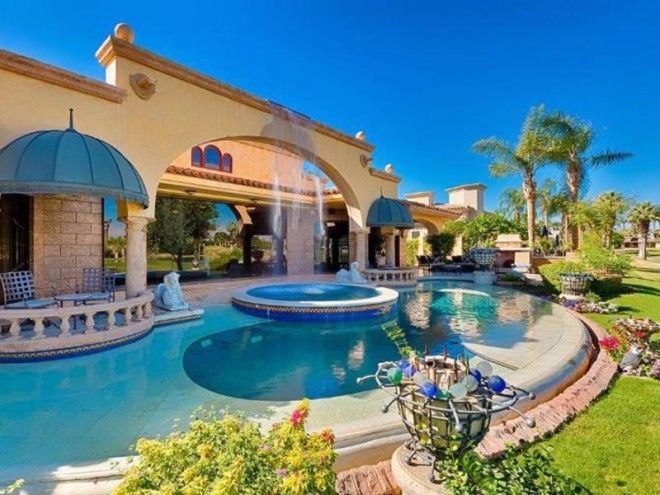 Weekly rate:
$39,760
Guests have access to seven bedrooms, a resort-style pool, large soaking tubs, golf at the Desert Springs Golf Course, and close proximity to three other high-quality golf courses.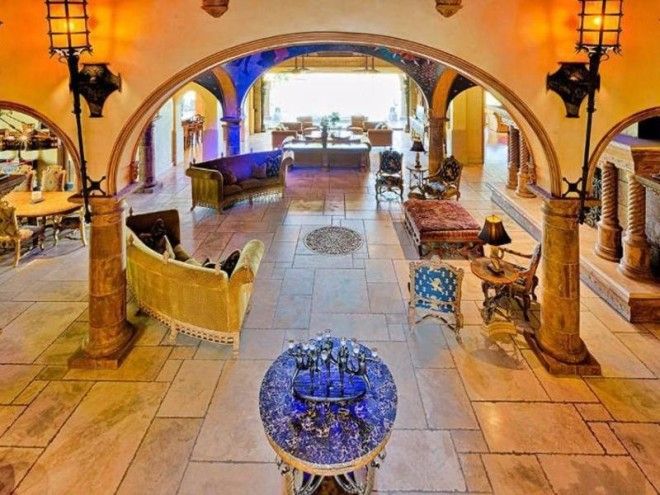 Weekly rate:
$39,760
Villa Teaka is a Balinese-style waterfront home on the Venetian Islands of Miami. It includes 60 feet of waterfront space, an expansive rooftop deck, and a master suite with stunning views.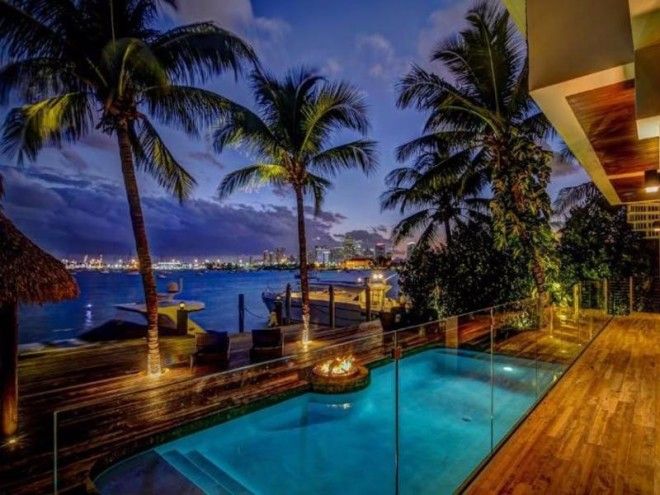 Weekly rate:
$43,167
Soaring ceilings and large bay windows keep the space feeling open and expansive, while touches like a gourmet chef's kitchen and a marble-topped bar with lighting features bring modern elements into the mix.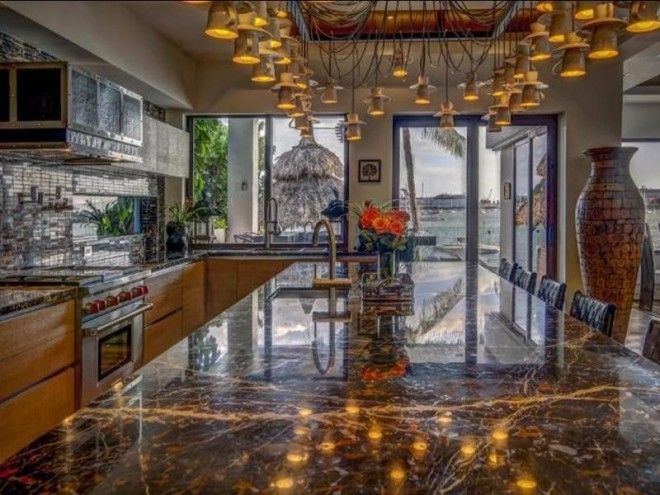 Weekly rate:
$43,167
The four-bedroom Malibu Estate sits in an exclusive gated community along the shoreline of Malibu. The home incorporates natural stone materials and modern design, with panoramic views of the Pacific Ocean from nearly every room.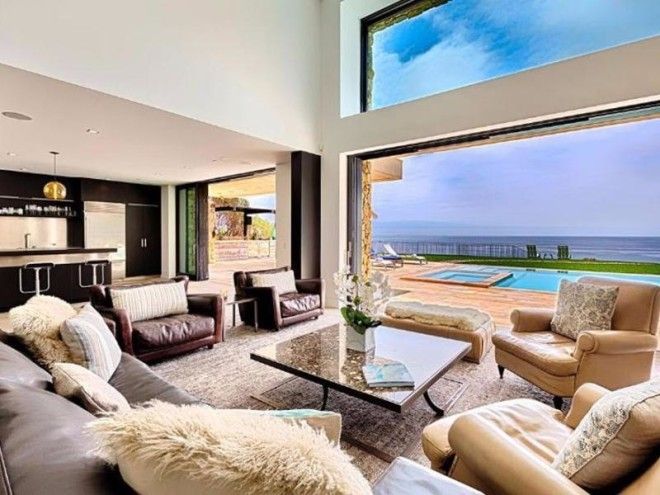 Weekly rate:
$43,867
The top floor includes twin master suites with built-in fireplaces and glass walls that lead to a balcony, while the downstairs includes a king suite and a room housing twin beds for children. Additional features include a billiards room, a rooftop terrace, and a wet bar.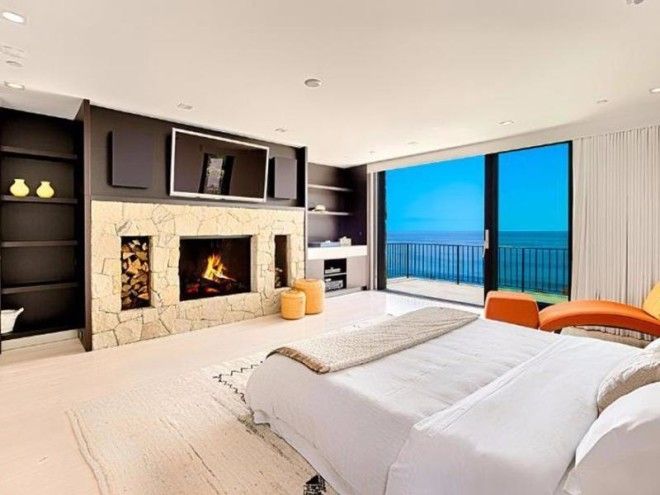 Weekly rate:
$43,867
This villa overlooks the Jack Nicklaus Golf Course in Kissimmee, Florida. The four-bedroom luxury home has a home theater, game room, pool, spa area, and a covered lanai with a summer kitchen.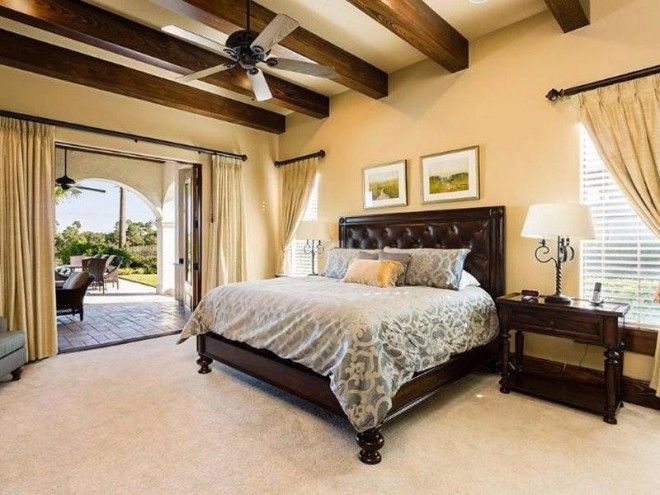 Weekly rate:
$39,998
This elegant home is located in the heart of Aspen, Colorado, near various shops and hotels. Plush furnishings, stone fireplaces, and hardwood flooring add a rustic feel, while features like a wine cellar, two wet bars, and an outdoor hot tub help create a luxurious ambience.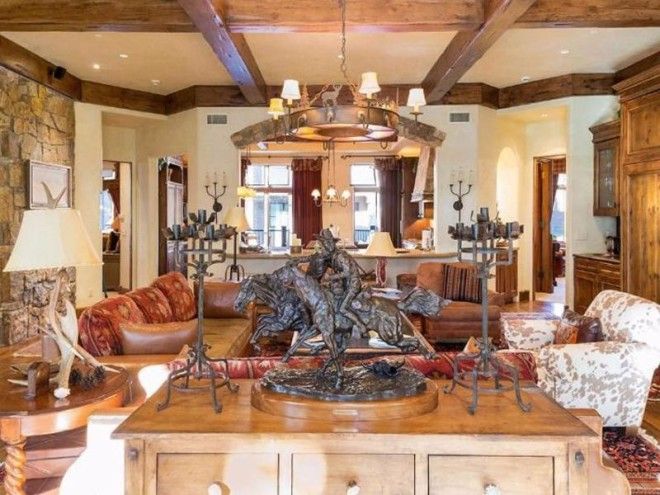 Weekly rate:
$49,000
Within walking distance of the Wheeler Opera House and minutes away from the Aspen Golf & Tennis Club, the home also includes an expansive porch, stunning mountain views, and five bedrooms.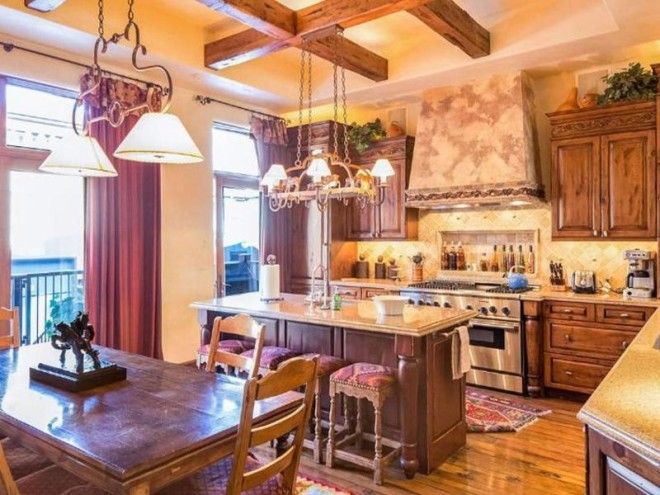 Weekly rate:
$49,000