Galaxy Soho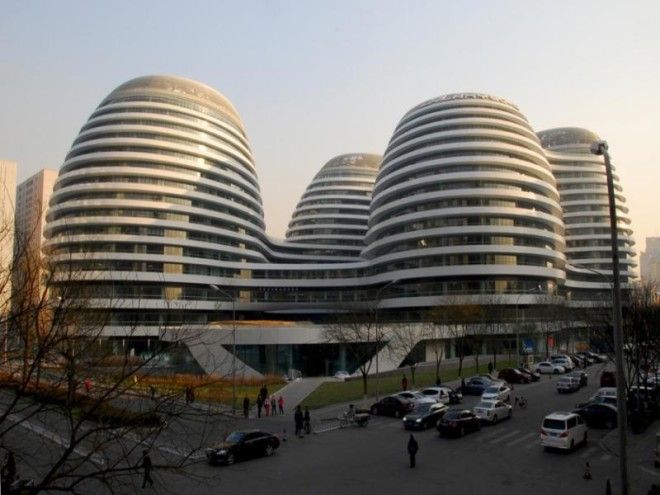 An architectural construction in the form of four striped white eggs was designed by Zaha Hadid for the Soho Group and is not the only egg-shaped building in the country!
Guangzhou Circle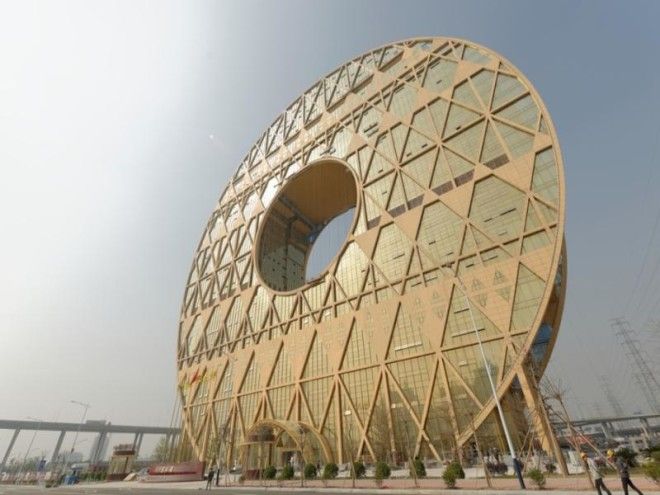 Designed by an Italian architect Joseph di Pasquale this incredible building is home to Guangdong Plastic Exchange, a trading centre for raw plastic materials. The skyscraper is rising 138m above the ground and has 33 floors.
Tianzi Hotel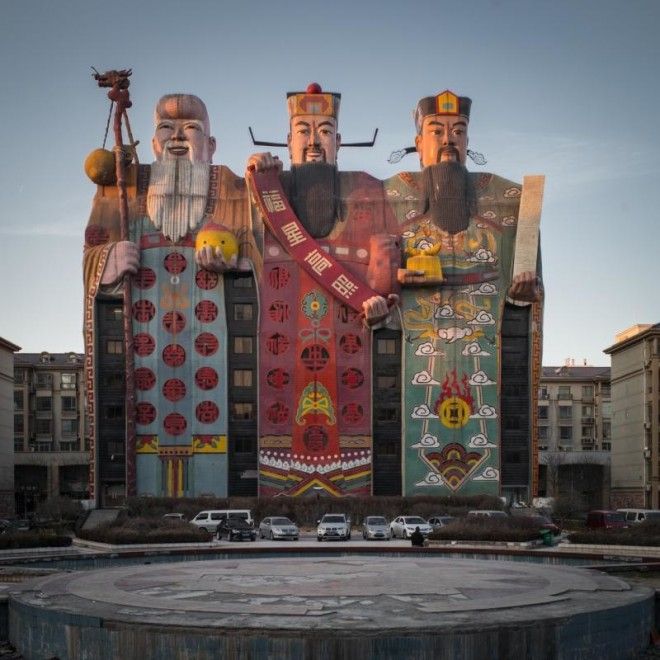 One of China's most iconic and bizarre buildings, Yianzi Hotel, was built in the form of there Chinese gods - Fu of fortune, Lu of prosperity and Shou of longevity. Who would have even thought it is a building!
Phoenix Island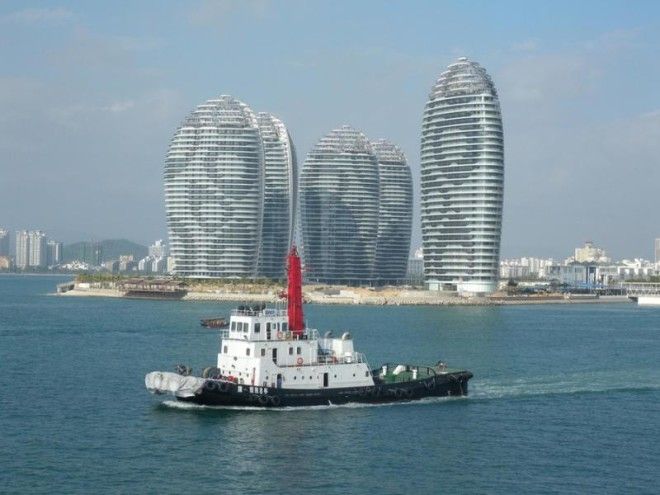 Five incredible sailing boats are rising on the artificial archipelago close to Hainan Island in China. For its similarities with Dubai's famous landmarks it was called 'China's Dubai'.
Sheraton Hotel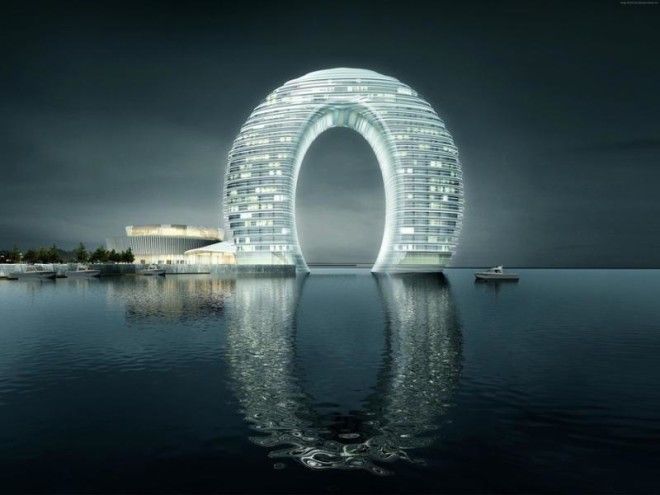 Built by famous architect MA Yansong and a group of architect from MAD, this gorgeous construction is actually a hotel found in Huzhou. Despite the building being one of the main landmarks of the area and an addition to its vivid culture, the inspiration for it has most probably came from Dunkin' Donuts.
CCTV headquarters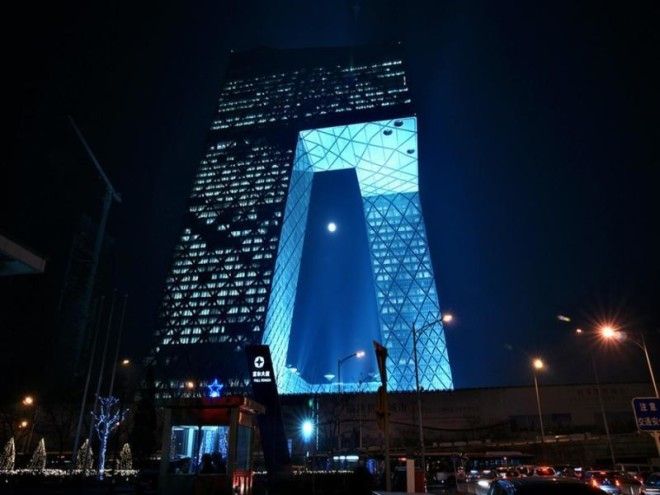 The iconic towers are home to CCTV headquarters in Beijing. Being called "Boxer Shorts" the building comprises of two towers bent at the top and bottom and brought together to create a 234m skyscraper.
National Centre for the Performing Arts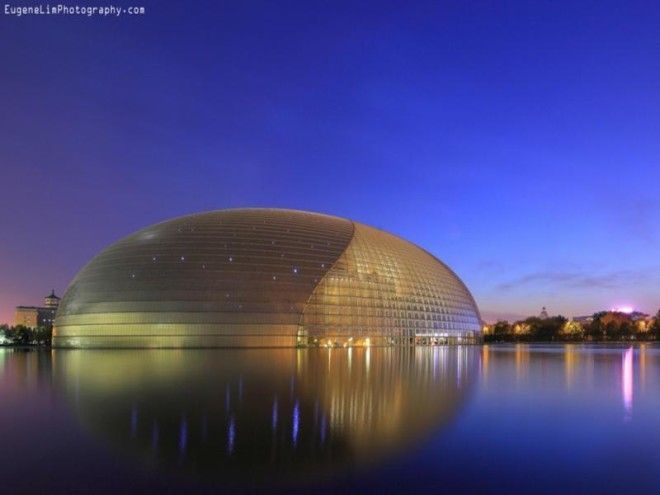 Located in Beijing, this building is another addition to the collection of egg-shapes landmarks in China. The famous opera house was designed by a French architect Paul Andreu and since the date of construction in 2007 has inspired many other artists to work in the area of space-egg shapes.
Fang Yuan Mansion Shenyang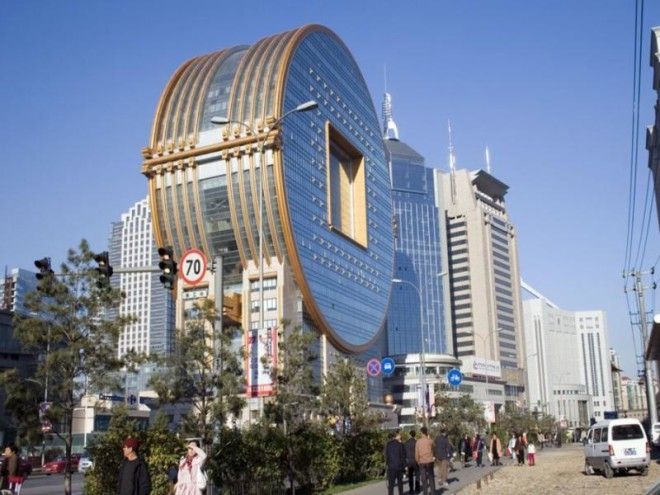 By using steel, glass and concrete C.Y. Lee attempted to bring together Western and Eastern styles of architecture in this coin-shaped landmark.
Bird's Nest stadium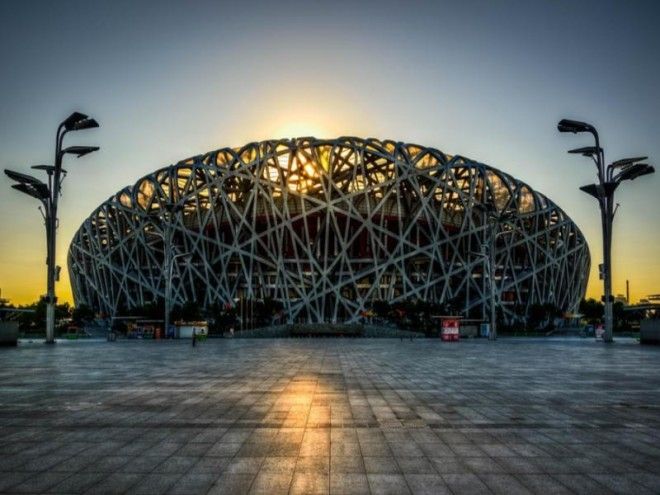 This massive stadium was used for Summer Olympics in 2008. Designed by a Chinese architect Ai Weiwei, the building's annual maintenance costs rise as high as $11 million.
New Century Global Center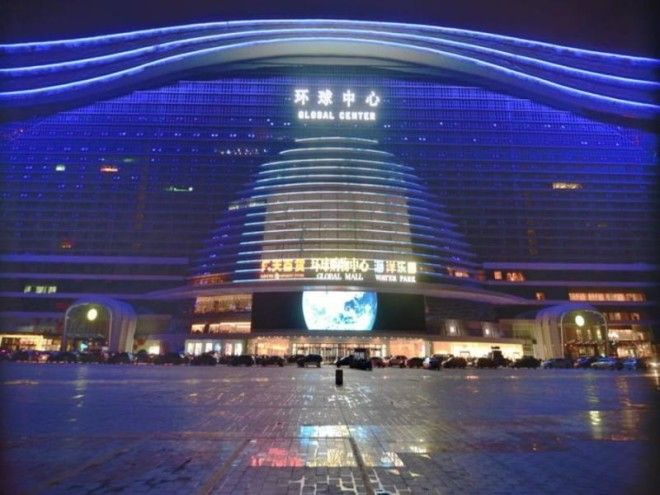 This building looks relatively normal compared to all the other bizarre ones but nonetheless, it apparently has enough power to hold 20 Sydney Opera Houses. The massive complex has a shopping centre, a big IMAX cinema, a Mediterranean village and even a university complex inside.