While beach getaways can be extremely relaxing, they can also be frustrating when you're dealing with hordes of tourists.
To help you get your beach fix without having to fight the crowds, we've put together a list of 19 under-the-radar beaches where you can expect few people and a tranquil ambiance.
Most of these beaches are hidden or difficult to access, which is why they don't draw in large numbers, despite their incredible settings.
From Hawaii and the Caribbean to Europe and Asia, here are 19 incredible beaches where you can beat the crowds.
Named after Sugarloaf Beach in Rio de Janeiro, Brazil, Pain de Sucre is often considered one of the best hidden gems in Terre-de-Haut, an island in Guadeloupe. Though the beach takes a 15-minute rocky walk to arrive to, it offers prime snorkeling. Explore its clear waters to see everything from trumpetfish to stunning colorful coral.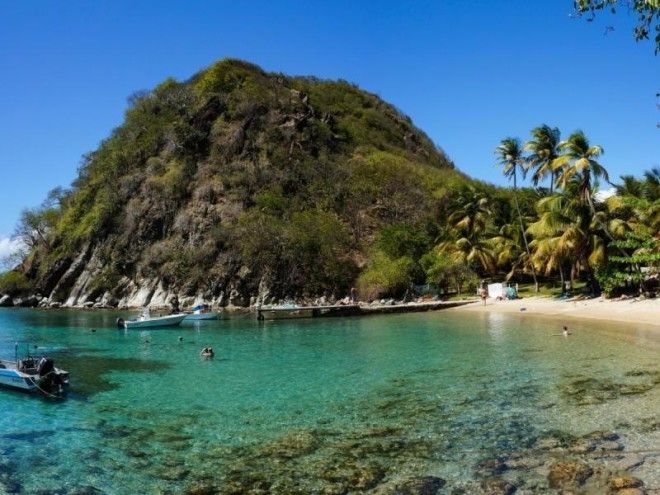 Praia do Beliche sits nestled between massive cliffs near the town of Sagres, in Portugal. The golden-sand beach attracts surfers who come here for its challenging swells, as well as sunbathers looking for a tranquil place to kick back and enjoy crystal-clear waters. The area also has some caves that provide shelter from the sun when you'd like to cool off.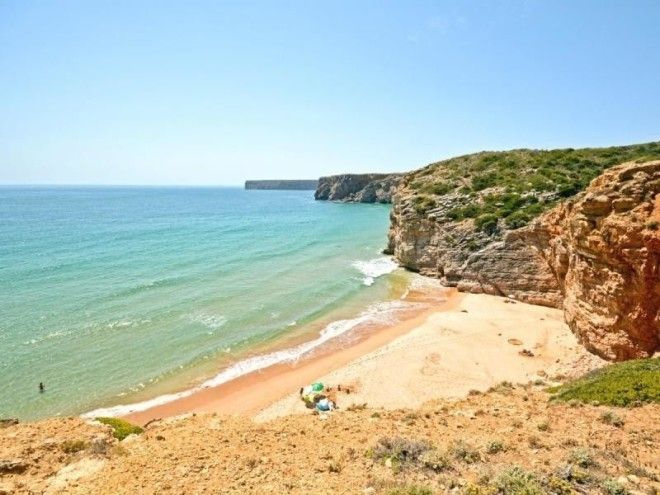 The tiny village of Cabo Polonio sits on the eastern coast of Uruguay. Filled with multi-colored houses, the village also includes a beach that visitors are transported to either by 4-wheel-drive trucks or by horse. The long beach is popular with windsurfers, with a sheltered crescent area of the beach allowing opportunities for swimming.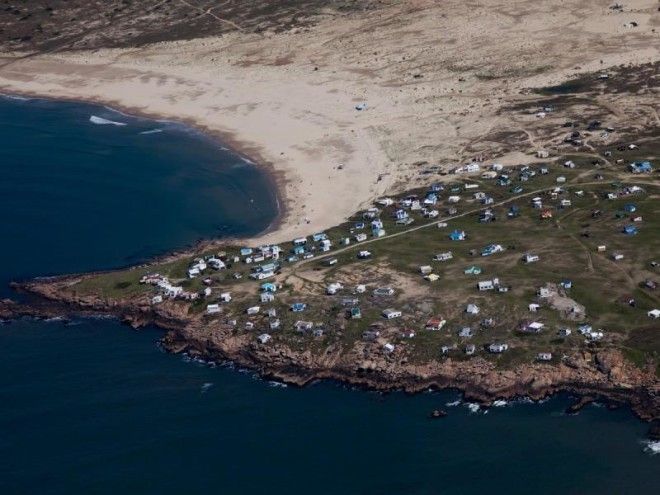 Halona Beach Cove sits tucked between Halona Point and the Halona Blowhole in Oahu, Hawaii. Made popular in the movie "From Here to Eternity", the beach here was nicknamed Eternity Beach and is accessed by hiking down the surrounding rocks. Explore the little private haven hidden from the main road, but avoid swimming here during strong currents as it can be dangerous.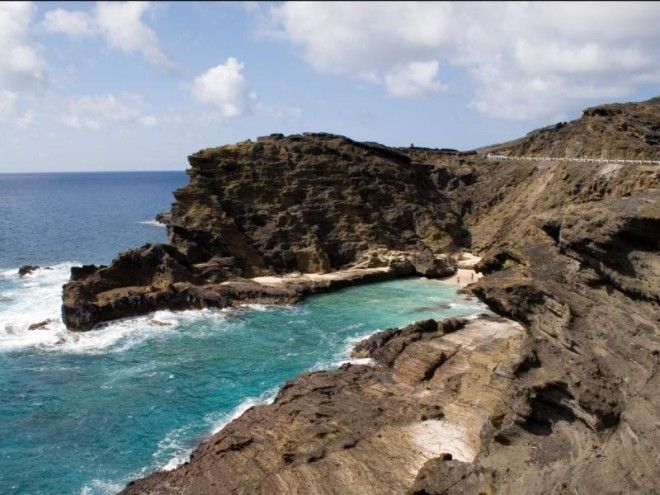 Les Sables Roses is located on the Fakarava atoll in the French Polynesia. Les Sables Roses, which is French for "the pink sands", is home to white-and-pink coral sands, turquoise waters, and a perfect sandy strip to enjoy, with only a few other boats in sight.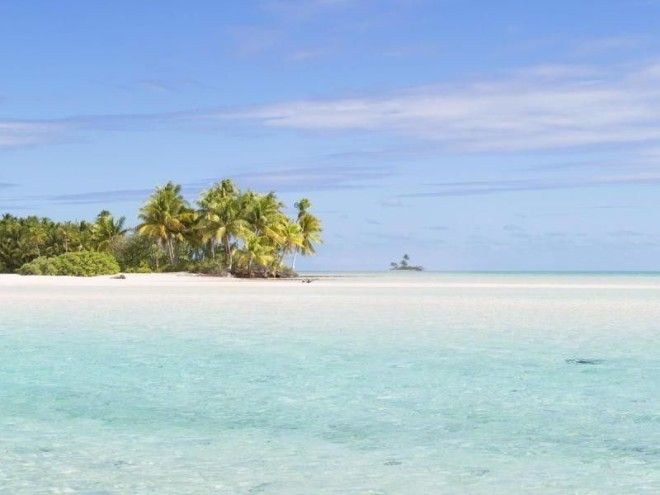 Balangan Beach in Bali, Indonesia, sits surrounded by rocky cliffs, while its shore includes an assortment of cafes serving a variety of Indonesian goods. The beach is popular among surfers, thanks to its impeccable weather and waves, and beginner surfers can take advantage of the several surf schools in the area.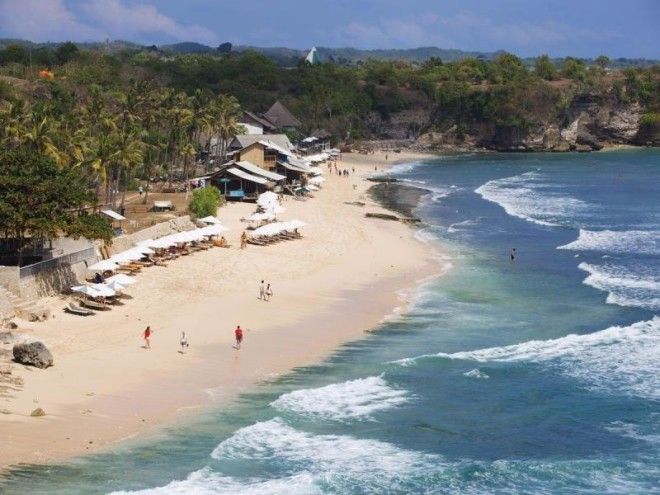 You'll have to take a steep walk down a cobbled path to reach Fakistra, which is located on the Pelion peninsula of Greece. Once you do, you'll find turquoise lagoons, waterfalls, and soft sands shaded by olive groves.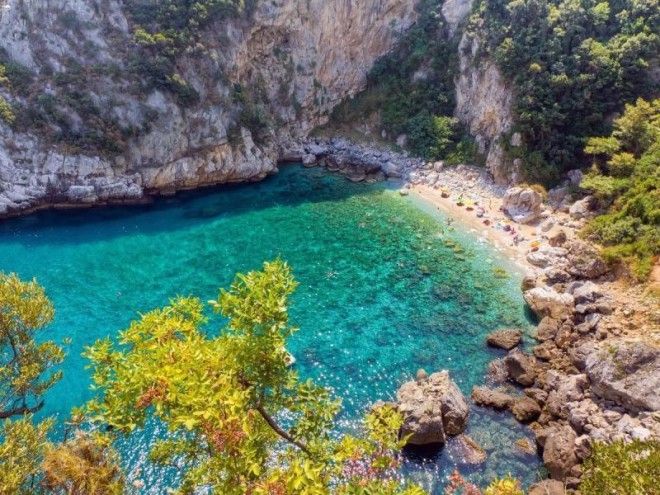 Colombier Beach is often considered one of the most secluded beaches on Saint Barthélemy. The beach is only accessible via boat or through a half-hour hike, but once you arrive here, you'll be rewarded with a glimmering crescent of deserted sand, calm waters, and prime snorkeling.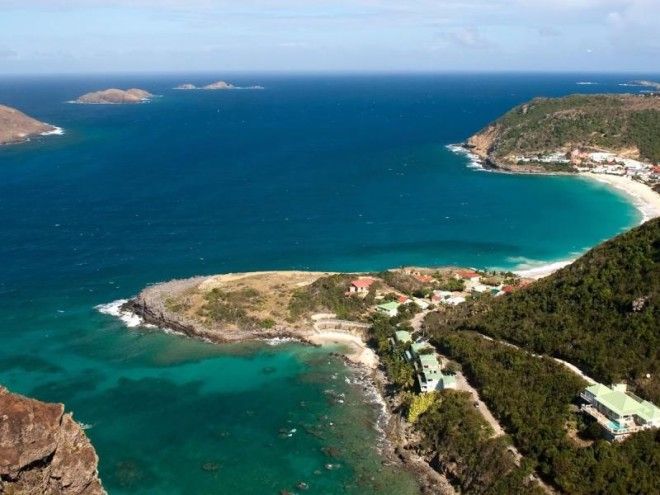 In Playa Medina, located on the Paria Peninsula in Venezuela, blue water and white sand combined with lush olive groves and coconut palms create a breathtaking sight. There are inns located towards the end of the beach, as well as lots of fresh seafood options to indulge in after a swim.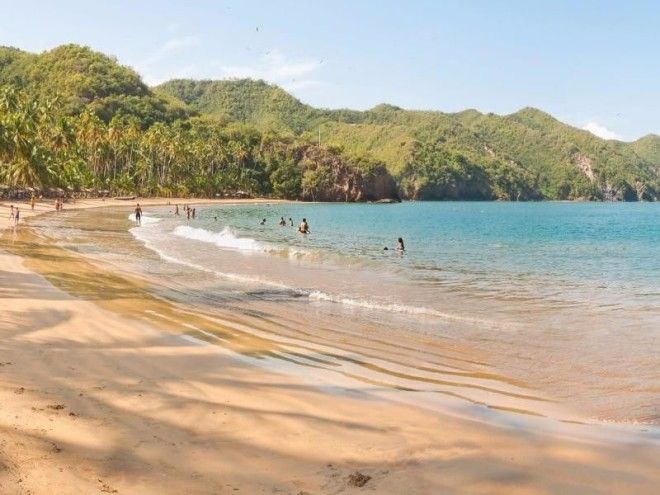 Head to Castara Bay, a serene fishing village in Trinidad and Tobago, to enjoy swimming and snorkeling along its tranquil beaches. You'll often come across locals fishing, and you can often buy the fresh fish right on the spot to take home and cook.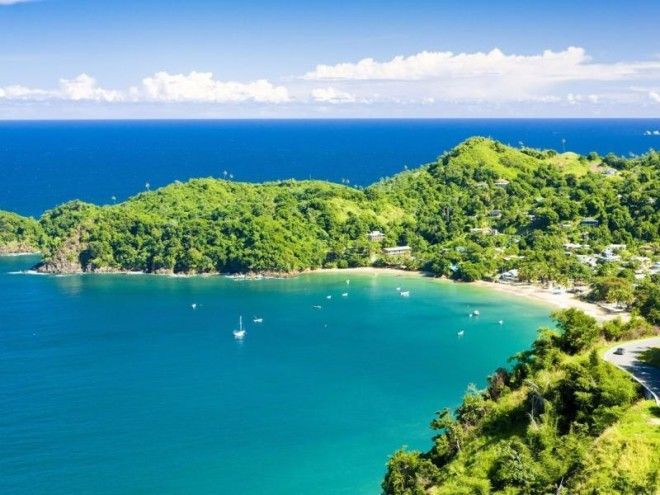 Folly Beach is a favorite for locals of South Carolina, who come here to enjoy a variety of water sports like kayaking, boating, and fishing. Take in the stunning views you'll see from the beach's popular pier, before indulging in one of its delicious seafood restaurants overlooking the water.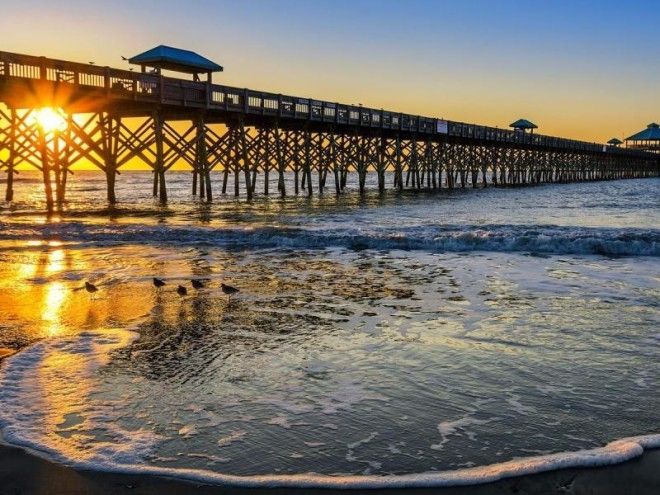 One of the largest and most stunning beaches located on the Isle of Harris in Scotland is Luskentyre. Though it was recently named one of the best beaches in the UK by TripAdvisor, it still offers visitors miles of beach to explore without large crowds. Come here to catch breathtaking views of the ocean, or to enjoy activities like hiking and cycling.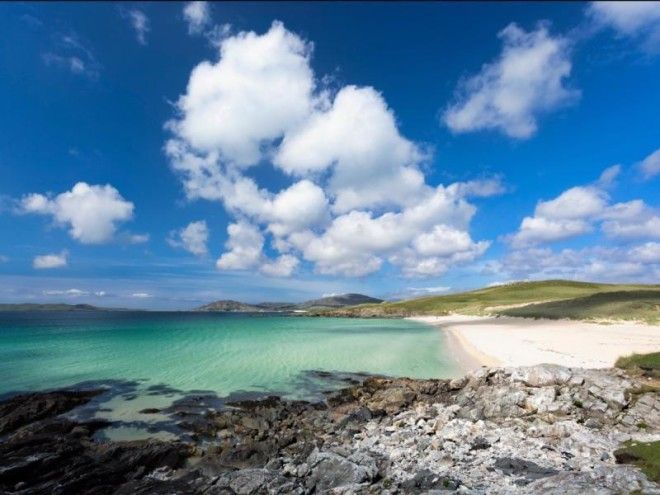 On the northern tip of Georgia's Jekyll Island is Driftwood Beach, an otherworldly setting where the remains of driftwood trees rise from the sand. The trees are a result of years of erosion, and can be admired either on foot or while riding horses across the beach.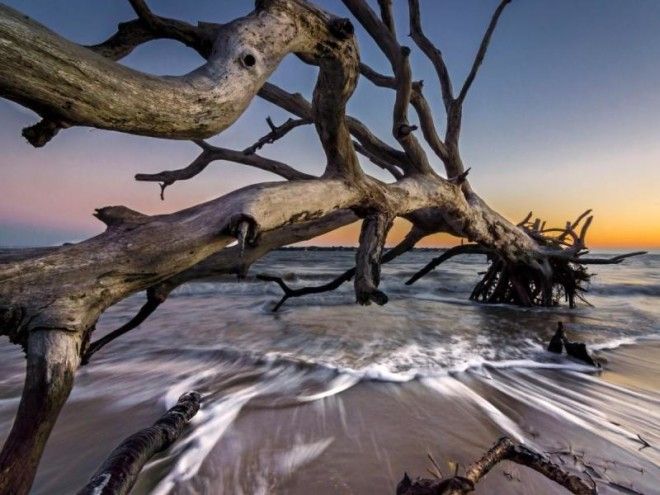 La Sagesse is a secluded paradise in Grenada just waiting to be explored. The white sands along its lengthy shoreline include smooth coves, a beachside restaurant, and the La Sagesse Nature Center. After enjoying the calming waters, explore the various nature trails surrounding the area.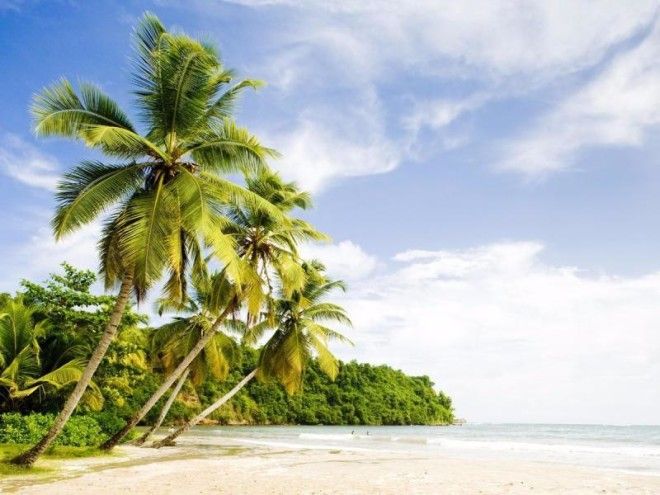 The sheltered cove of Mwnt, which is owned by the National Trust, is a popular off-the-beaten-track beach in Wales. Parking is available above the beach, with steps leading down to the tranquil setting. Plus, there's a path that circles to the top of the hill, where you can catch incredible views.
The private island of Mustique, which is located in St. Vincent and the Grenadines, has long been a popular celebrity hideaway, with its idyllic Macaroni Beach being a favorite. The beach hosts sweeps of soft sand, clear waters for snorkeling and diving, and romantic picnics to enjoy.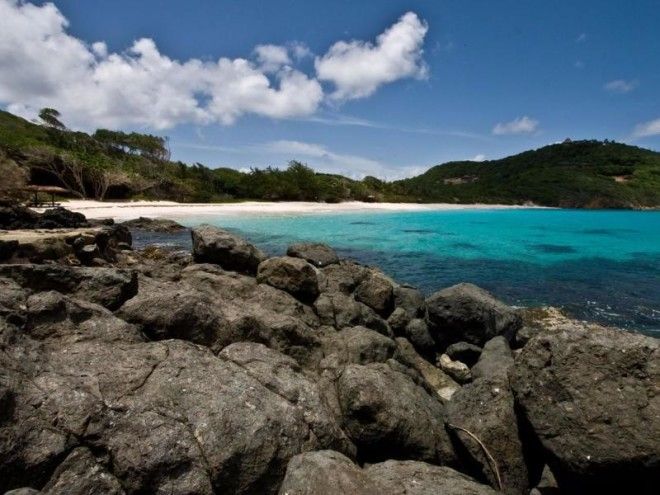 The Red Sand Beach, or Kaihalulu Beach, in Maui, Hawaii, gets its red sands from the volcanic cinder cone surrounding it. The beach, which you can access by descending down a trail, is also protected by a wall of jagged black lava rock, adding to its breathtaking scenery.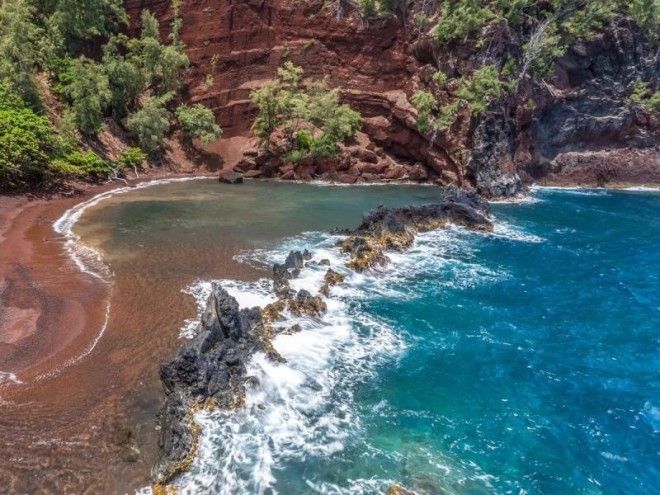 While Navio Beach, which is located on island of Vieques in Puerto Rico, looks like a calm and serene beach, it has plenty of action to offer. Its rolling waves are ideal for surfers and boogie boarders, while its rocky cliffs host hidden caves to explore. Since the road to get to the beach can be muddy, its recommended to rent a vehicle with good suspension.
Head to Agonda beach in Goa, India, if you're in search of a picturesque and quiet beach getaway. The authentic destination has a rustic appeal to it, with accommodations including traditional beach huts. The long beach is ideal for tranquil walks, but it isn't the type of beach for a leisurely swim as the tide can get rough.