Over the past month, I've been testing out a new retail service that sends clothes from designers like Tory Burch and Free People to my doorstep, and it's completely changed the way I look at my closet.Six-year-old fashion startup Rent the Runway is behind Unlimited, which charges customers $139 per month to get three dresses, sweaters, handbags, or coats at a time. Before tax, that's around $1,700 a year.
The idea is to create a "closet in the cloud," according to Brooke Hartmann, senior vice president of subscription at Rent the Runway.
"Imagine your closet has a trapdoor in the back and it opens to the Rent the Runway warehouse," she tells Tech Insider.
Unlimited is still taking shape. The company has gone through multiple testing phases, first with a $75 accessories subscription and then with a $99 beta program, and there are still kinks to be worked out. Hartmann says that there may be a tiered service coming soon, not unlike the newest iteration of ClassPass.
But after trying Unlimited, I have to say that I'm a believer in the service. Keep reading to see why.
Rent the Runway is known for its model of renting out thousand-dollar designer gowns to customers for under $100 for four or eight days.
Rent the Runway founders Jennifer Hyman and Jenny Fleiss with designer Christian Siriano.
But Unlimited is totally different. Customers essentially have a rotating closet of clothing and accessories for $139 a month — not including tax.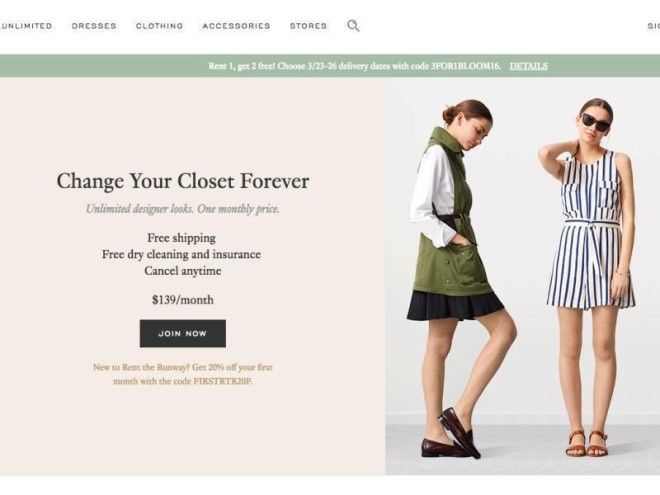 The company realized that customers were trying to get more use out of their orders by throwing blazers or sweaters over cocktail dresses at work, so why not give them everyday clothing options instead?
The subscription service lets you select three things and keep them for however long you wish*. Once you're done with any or all three items, you repack the garment bag and ship them back to Rent the Runway for free.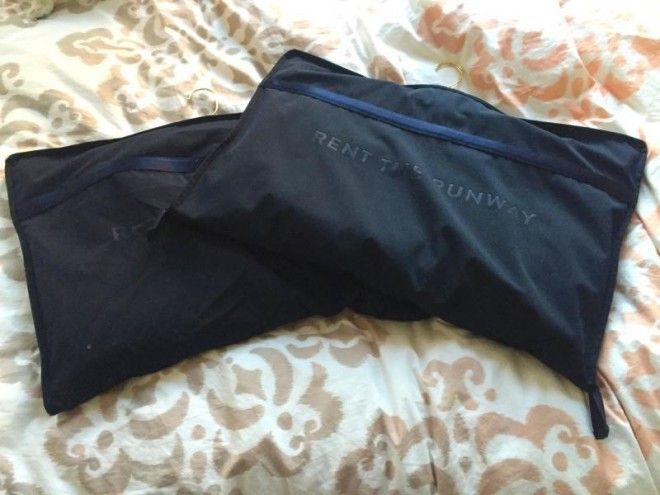 *While using the subscription service.
And then you can order more stuff once Rent the Runway receives your shipment.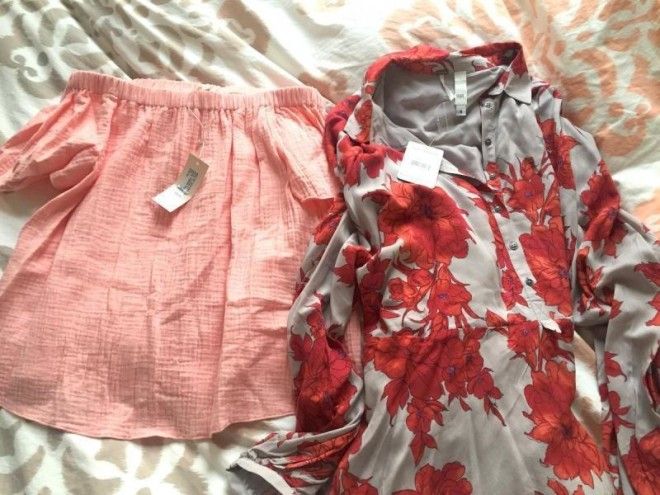 "What's really important to us is the ability to swap those items as often as you want and have the closet on rotation," Hartmann says.
It's not all ball gowns and cocktails dresses, either. Unlimited has thousands of designer pieces, ranging from handbags to sweaters for the office from brands like Theory and Jason Wu.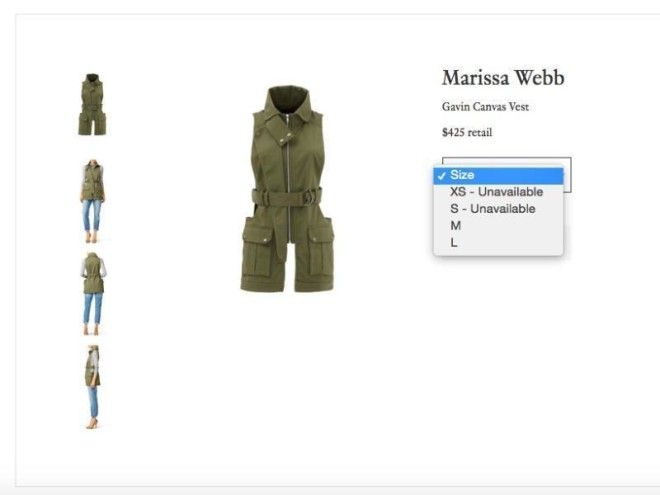 Rent the Runway now has outerwear, blazers, skirts, blouses, and sweaters and has added over 100 new designers, according to Hartmann. If a clothing item is unavailable in your size, then you can always try again the following week.
The promise of a rotating everyday wardrobe appeals to me. Like many women my age, I throw away money at fast-fashion retailers like H&M, Zara, and Forever 21.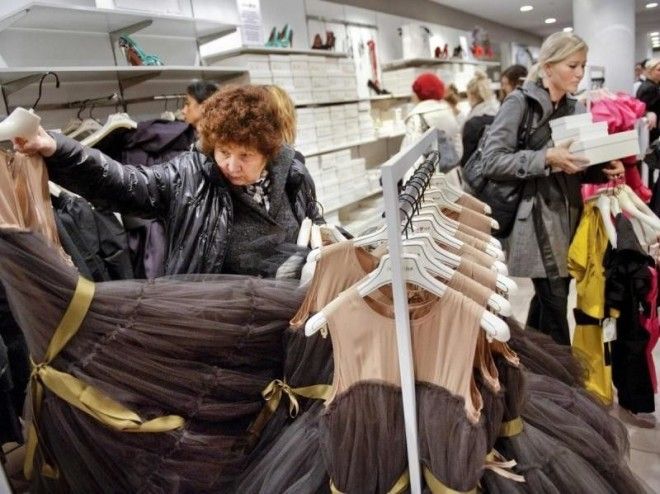 According to one study, about half the items in a woman's closet lay dormant, and most Americans buy around 64 new items of clothing per year.
Cheap fashion has always bugged me. I buy trendy pieces that I barely wear the following season, which leads to an overflowing closet and no investment pieces.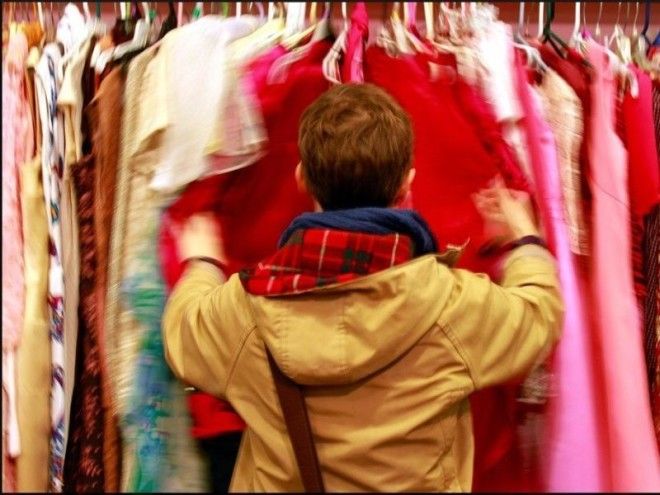 Plus, fast fashion is problematic because it exploits workers, is bad for the environment, and costs people more than expensive clothing in the long run. You can read more about the pitfalls of fast fashion here.
So I signed up for Unlimited and eagerly selected my first order: a dress, romper, and shirt with a combined retail value of $630.

After my items had shipped, it took about two days for the clothes to arrive at my New York City office, folded into a garment bag with hangers and a plastic dry-cleaning sheath around each item.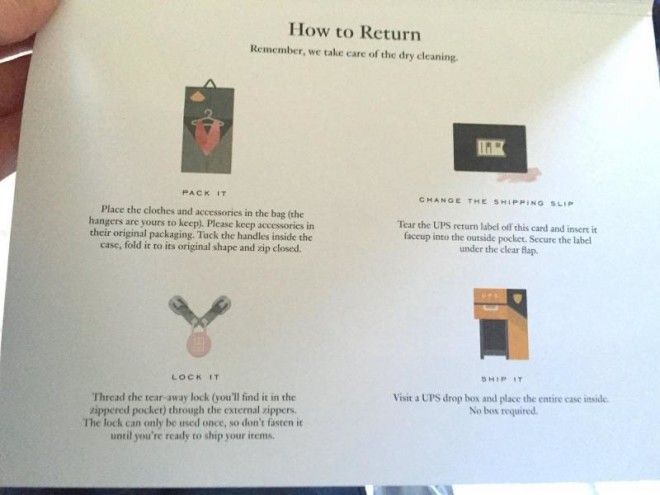 Eventually, I'd use the same bag and a prepaid shipping label to return the dresses. Rent the Runway does the dry cleaning for you, so all you do is wear the clothes and send them back.
The subscription fee covers only minor mishaps and general wear and tear. If there's significant damage or the clothes are lost or stolen, you'll be charged 70% of the retail price of the items.
I quickly became addicted to my Unlimited orders. I got into the rhythm of having a new order every Monday that would last me through the week. If I wanted a new outfit for the weekend, then I'd send an item back as soon as I had worn it.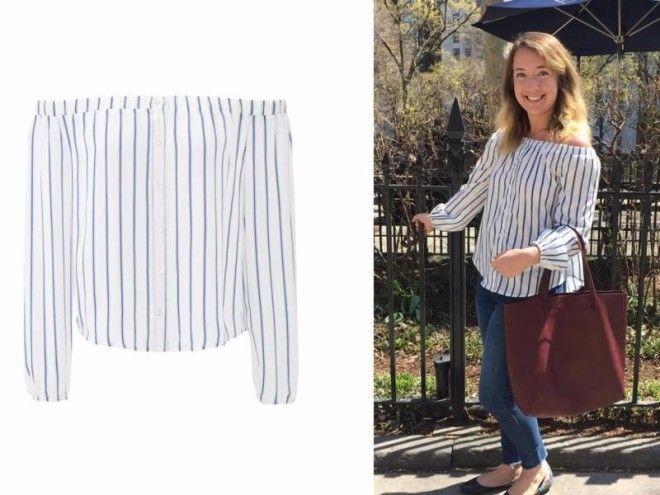 I thought that choosing my correct size would be a challenge, but it ended up being fairly easy by browsing through other Rent the Runway customer reviews.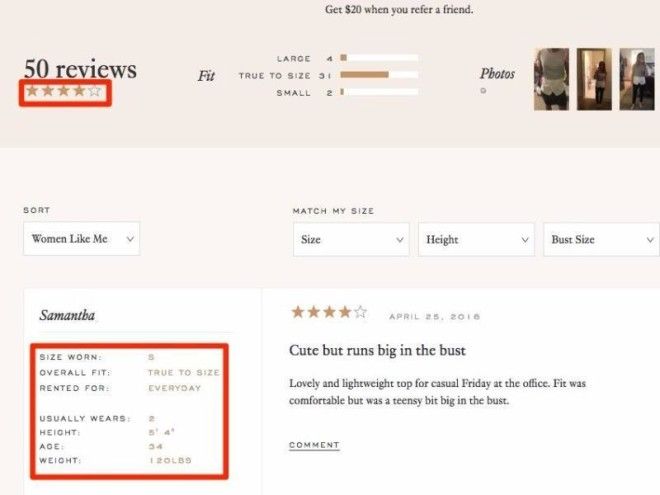 Because every brand has slightly different sizing, it pays to do some research before you add a dress to your cart.
In total, I probably averaged about 10 outfits for my first month, which is an insane deal compared to Rent the Runway's usual prices.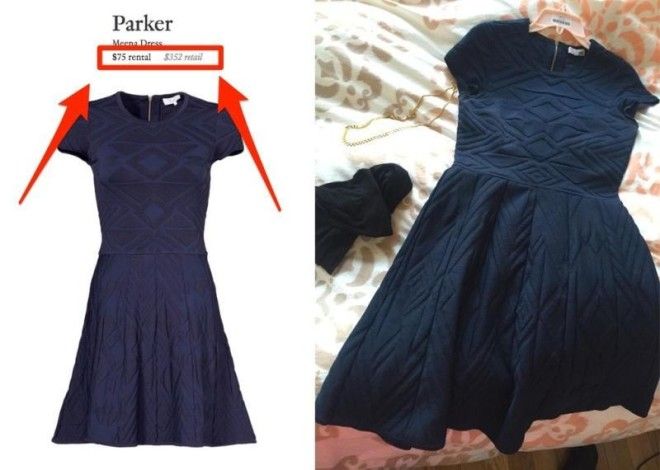 For example, this navy Parker dress costs $75 for a four-day rental, but I was essentially getting to wear it for about $15 — with tax, my subscription cost $150, divided by 10 items a month.
I also received so many compliments. Hartmann told me that Rent the Runway grows organically through word of mouth, which I can attest to.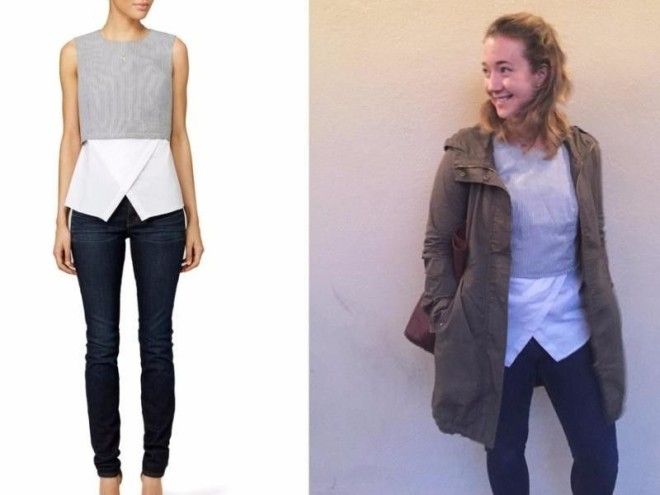 Every time someone asked me where I got an outfit, I would tell them that it was through Rent the Runway's new Unlimited subscription. I was a walking billboard in my office.
More importantly, I wasn't buying any fast fashion. I went shopping with a friend at one point, but abstained from buying anything because I knew I'd find higher-quality versions of the same trends on Unlimited.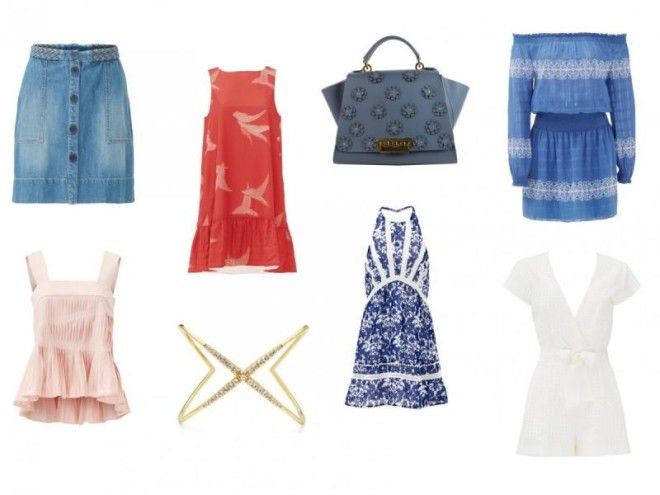 But Unlimited isn't perfect. Shipping these clothes back and forth is still a strain on the environment, though Hartmann says that the company has made the packaging more sustainable.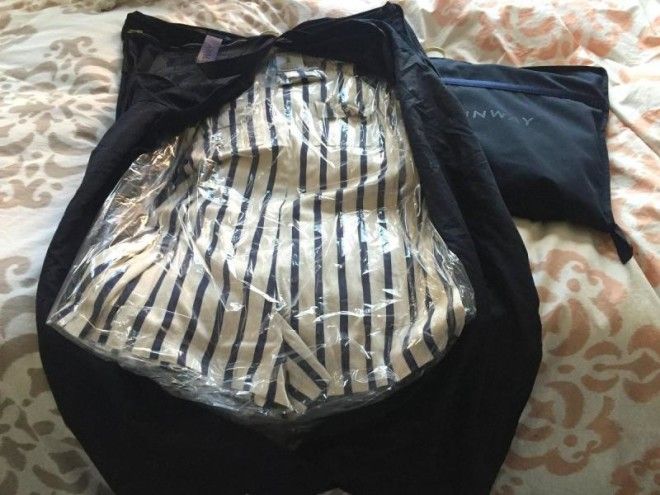 In 2015, Rent the Runway traded plastic mailing bags, cardboard boxes, and vinyl garment bags for reusable carrying cases, and estimates that it's saved approximately 287 tons of waste from landfills in a year. It's also working with carriers to make shipping more green. Part of that involves opening more Rent the Runway retail stores, where customers can try on the dresses and make returns. Currently, there are only four stores in New York, Chicago, Las Vegas, and Washington, DC.
Still, I'd rather spend the $150 a month Unlimited costs me — with tax — while building a longer-lasting wardrobe of high-quality staples.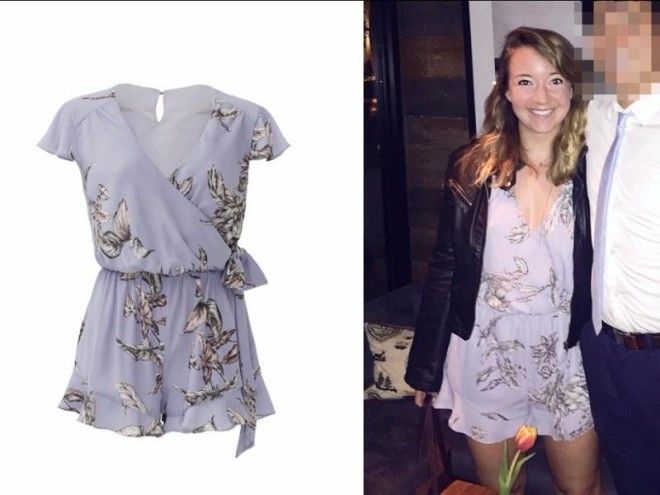 Unlimited may also help me finally Kondo my closet. Originally I found it hard to purge barely worn items because of the societal pressure to wear something different every day. Maybe one day I'll have my own capsule wardrobe or workweek uniform.
Rent the Runway hopes that Unlimited will become as ubiquitous as Uber, Netflix, or Spotify in the "sharing economy," but I can understand why people would feel strange about spending $1,700 on clothes you don't own.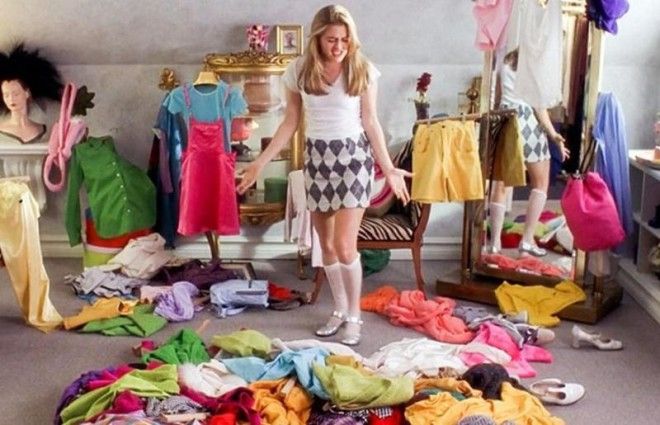 There's something about physically owning clothes that's different from streaming music or shows on your laptop.
But I plan to stick with Unlimited. Not only am I not contributing to the wastefulness of cheap fashion, but I'm being introduced to designers I would never try on my own and learning what works for my body type.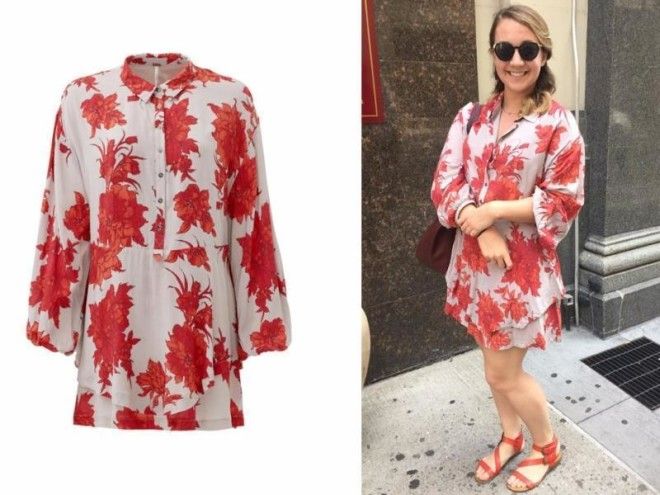 Plus, even though I didn't buy anything new for a month, I still felt like I was getting new clothes every week. The confidence I got with Unlimited made the subscription cost worth it for me — at least for now.
Hopefully, in the future I will have a pared-down capsule wardrobe filled with high-quality items that I own. But for now, Unlimited will help me fill the gaps and clean out my closet.
via GIPHY