Cinder blocks are really one of the super affordable building materials that are solid enough to be used to create a slew of interesting finished products, from garden walls to modern seating. Why are cinder blocks so versatile? Perhaps it's the fact that their form is simple, clean-lined and modern. Many of the blocks have openings that are perfect for displaying plants and incorporating other materials, such as wooden beams. Use concrete blocks such as the Cinder blocks to start your weekend DIY project and you will have a delightful setting in your living room or garden in no time. If you're looking for cinder block DIY ideas and projects for your outdoor upgrade or some easy-to-build pieces for your interior, check out the ideas below and get ready to be inspired!
This outdoor dining table super efficient for an outdoor entertaining area, it's the same concept as the flower planter but with a bigger table that you can enjoy.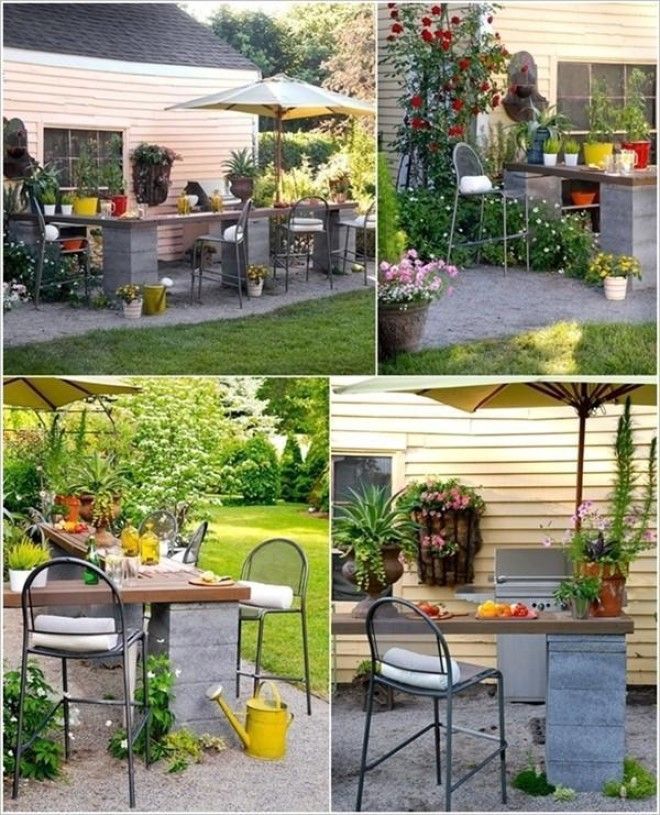 Cinder block outdoor kitchenVia BHG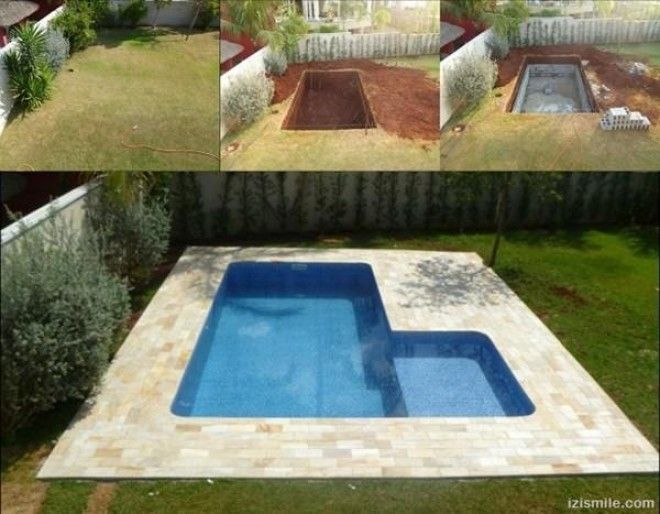 Concrete cinder block swimming pool via Izi Smile
With this concrete block bed, you will have the strongest support at night time and still with your favorite mattress, this concrete block bed can be as soft as you want it to be.
Concrete cinder block bed Via Remodelista and Design Sponge
Add instant planter from cinder blocks, paint or add mosaic over cinder block to make it unique for garden decoration.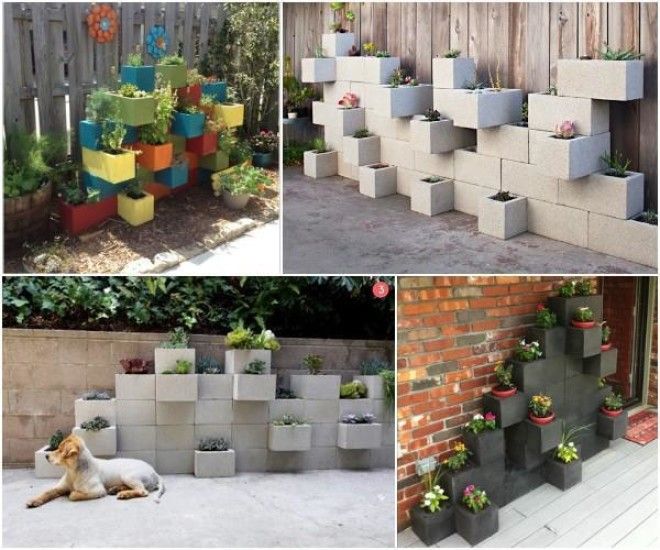 Concrete cinder block vertical garden planter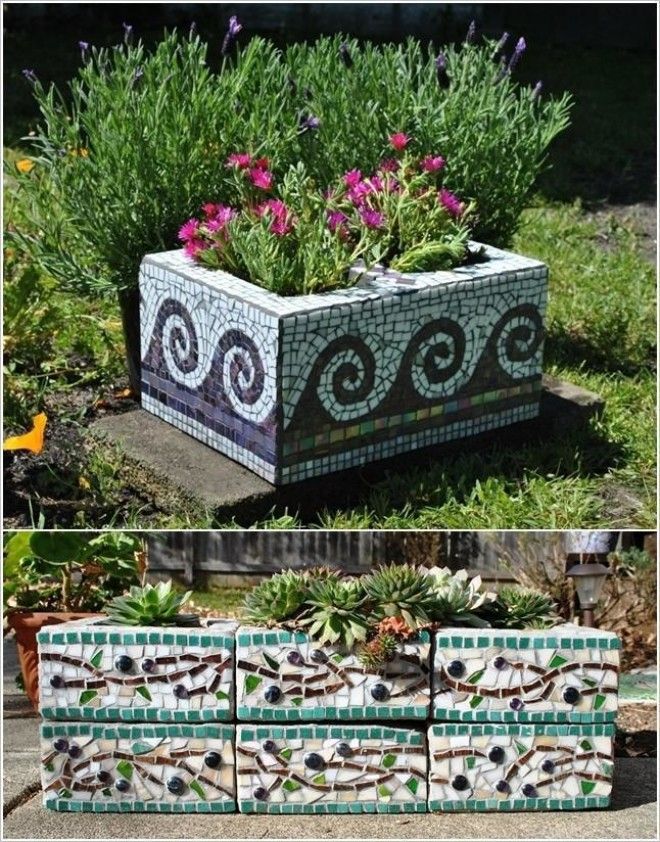 Mosaic Planter Via mid century mosaics
A colorful concrete block sofa with storage place for shoes. But hey, you don't have to put shoes there, you can easy put toys, magazines and books there.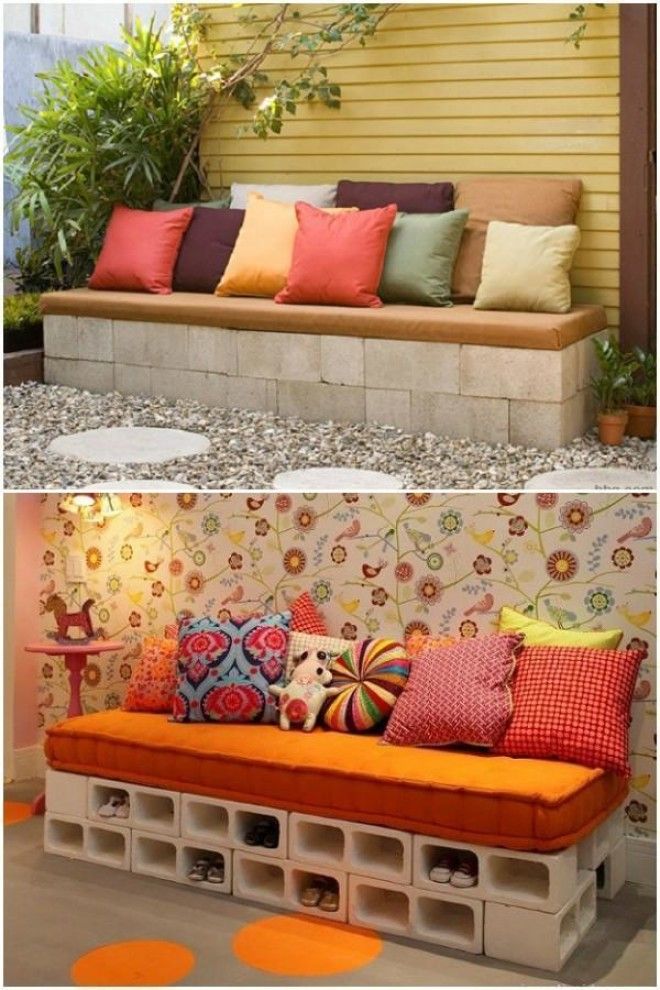 Concrete block sofa via
e: BHG and
claudiopaguiar
A few concrete blocks and a piece of wood are all that is needed to build a cozy outdoor bench that you and your friends can enjoy. Pick a spring colored cushion and this bench can easily become the center point of your backyard.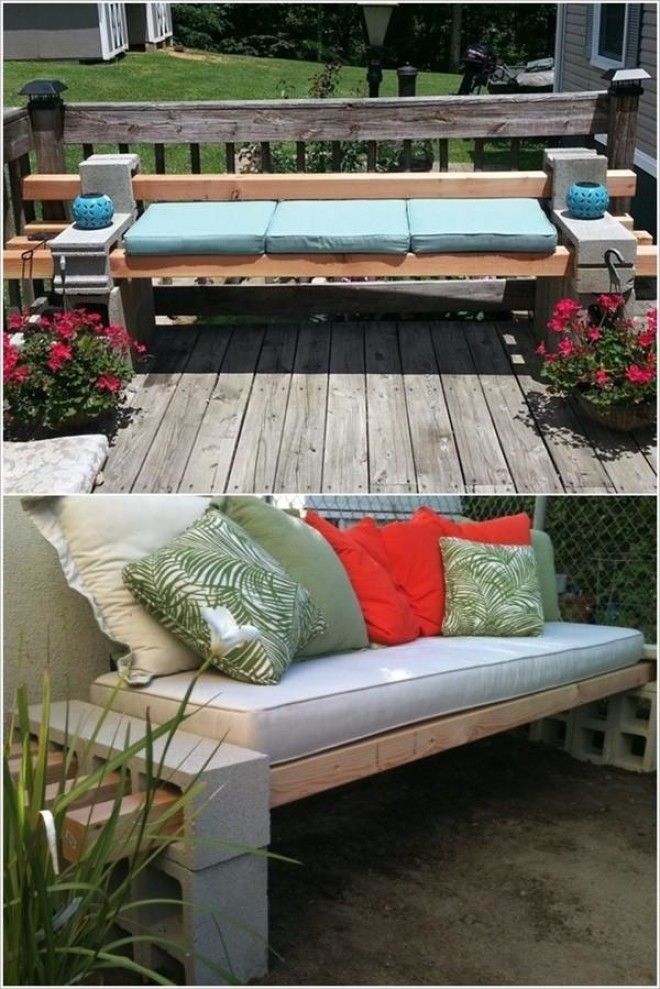 Cinder block bench via kaylas basement
If you're interested in raised bed gardening and are planning to stay in your home, building your beds from cinder block (rather than wood) may prove a wise investment. A cinder-block bed will last for decades and provides a rigid structure that you can sit upon while tending and harvesting.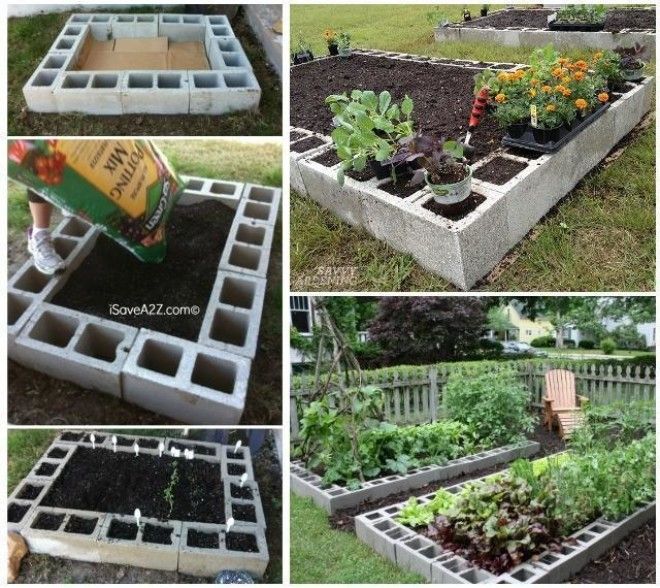 Cinder block raised garden bed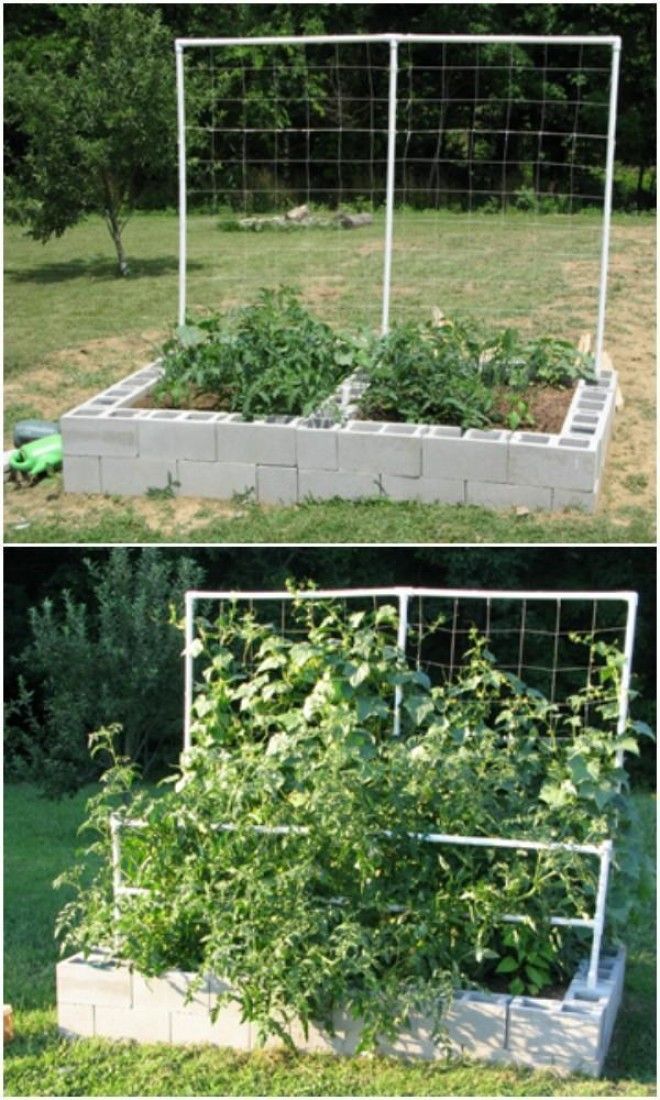 Cinder block raised garden bed via Garden desk
Use a few concrete blocks to make a whole new entertainment center in a day and your movies are sorted.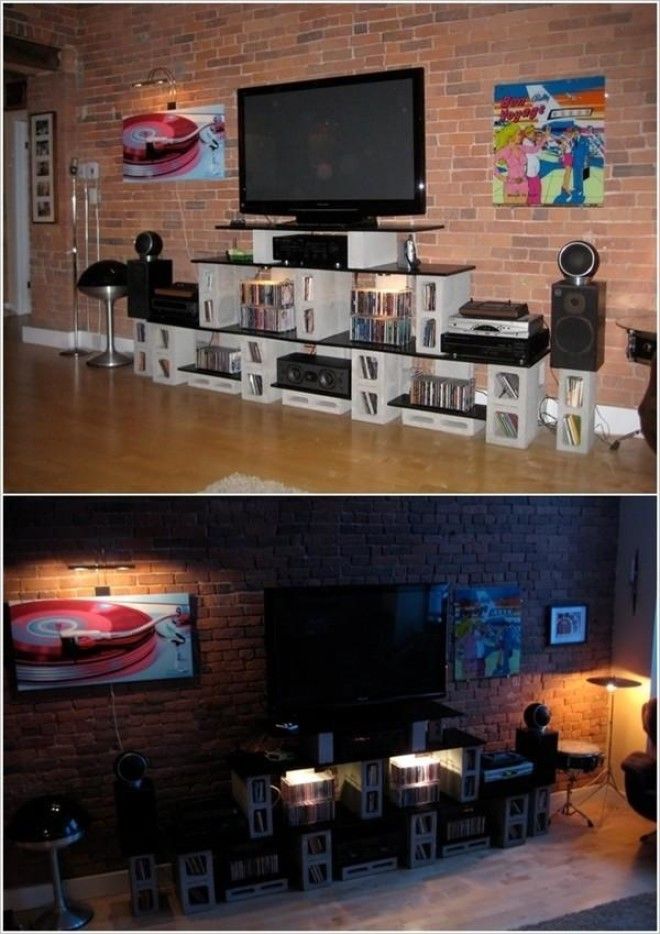 via parka avenue
Add colour to your spring garden with this Vertical Garden. Sitting on top the garden is an Outdoor Bar. What a creative idea to enjoy the sun and fresh air and admiring your DIY project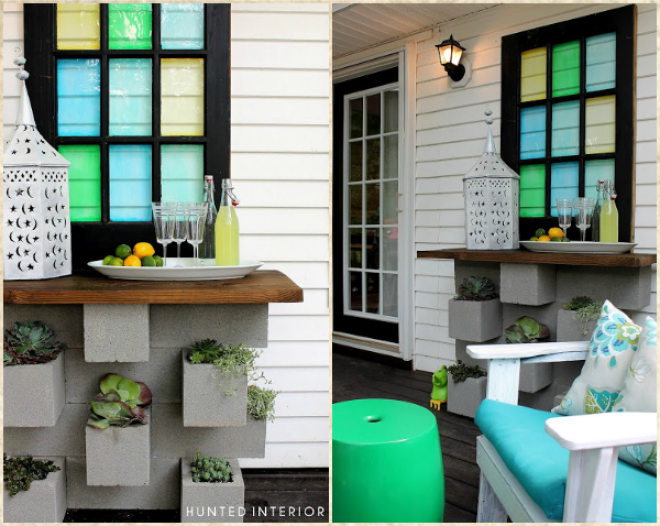 Cinder block bar with planter via hunted interior.