Ever since she was first presented to the world by her loving parents outside the Lindo Wing in London in May 2015, Princess Charlotte has been winning (and stealing) hearts all over the world.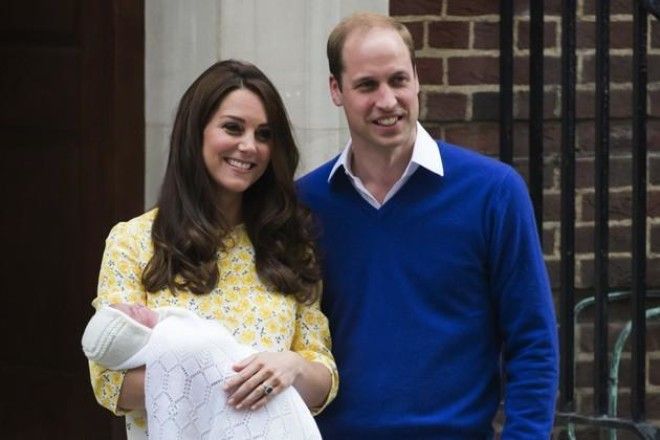 Growing to look more like Prince William and Kate Middleton every day, Princess Charlotte is quickly becoming a strong contender to rival her brother, Prince George, for the title of 'cutest royal' – and her grandmother certainly seems to think so!"The Queen was really thrilled that it was a little girl" Kate revealed during her first solo TV interview in honour of the Queen's 90th birthday, "I think as soon as we came back here to Kensington she was one of our first visitors here."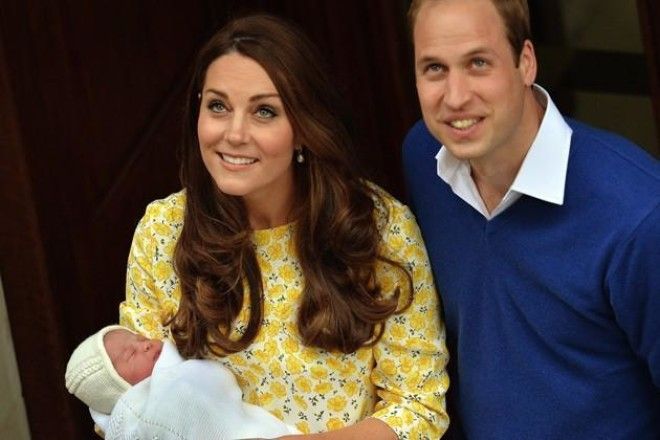 The Duchess of Cambridge, who is one of three siblings with her brother James and sister Pippa, was secretly hoping for a little girl the second time around, and couldn't hide her delight when Charlotte was born, "It's very special having a new little girl". She also revealed in the ITV interview that she was pleased Prince George had a new little sibling to play and grow with, "I feel very, very lucky that George has got a little sister".Here we look at our favourite pictures of the adorable Princess Charlotte so far…


May 2015

One of the first pictures of Princess Charlotte ever published, the youngest member of the British Royal Family was just hours old when the world got a peek at the new Princess for the first time.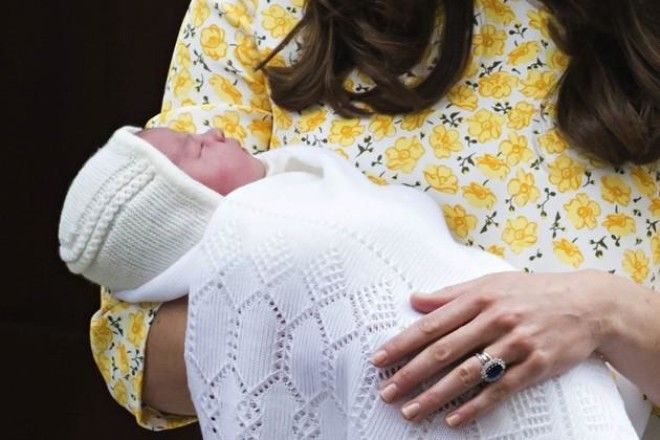 May 2015
Pictured together for the first time since she was born, our hearts melted when we saw these pictures of Princess Charlotte and her big brother Prince George. The photographs were taken by the Duchess of Cambridge in mid-May 2015 at their home, Anmer Hall in Norfolk…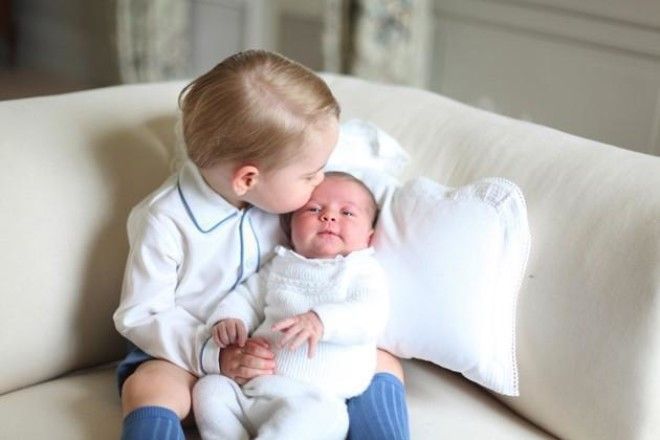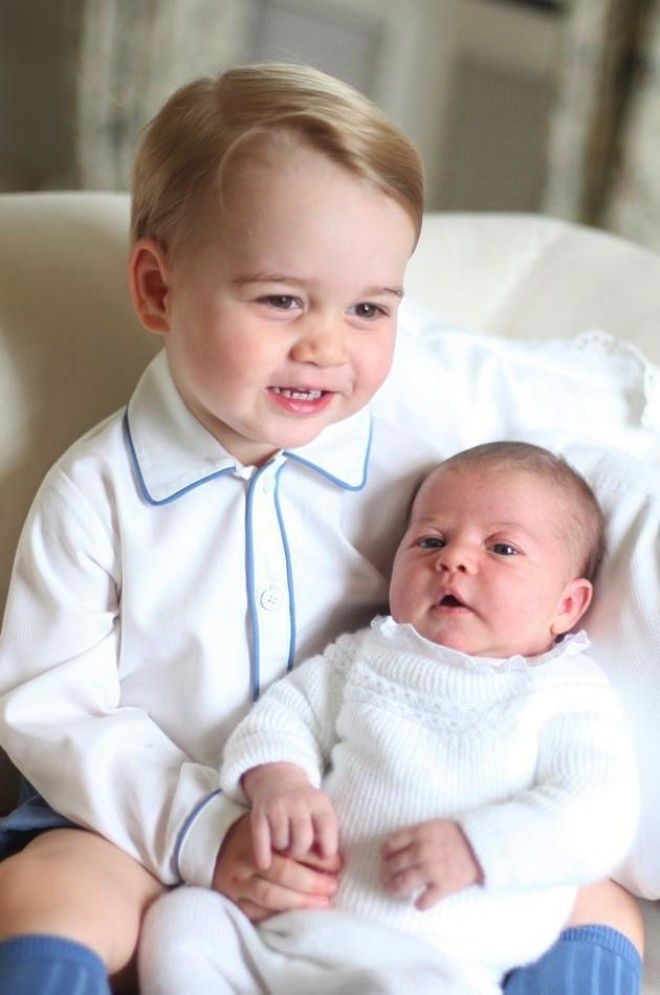 July 2015
Our next glimpse of the little Princess came in July 2015 when she was christened Princess Charlotte of Cambridge at the Church of St Mary Magdalene. With her little brother in tow, Charlotte was pushed in her silver cross pram by Kate Middleton whilst crowds waited to see her.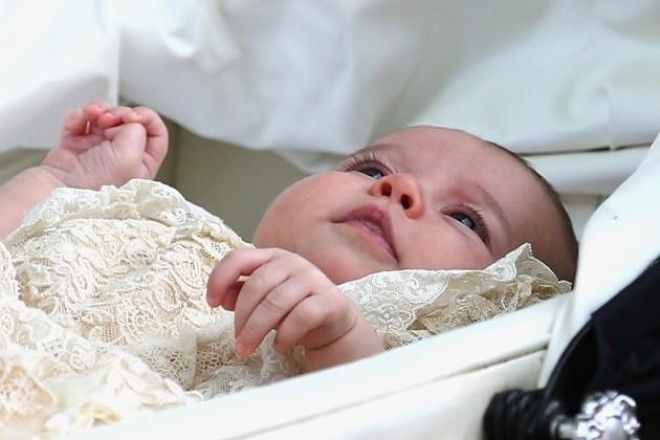 Afterwards, we were treated to the first official pictures of Princess Charlotte with her family. The beautiful Duke and Duchess posed for the photos with their two gorgeous children in the gardens of Kensignton Palace.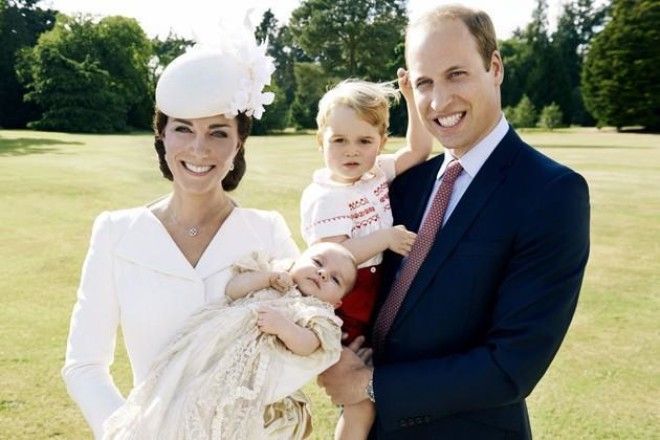 How sweet is this photograph?!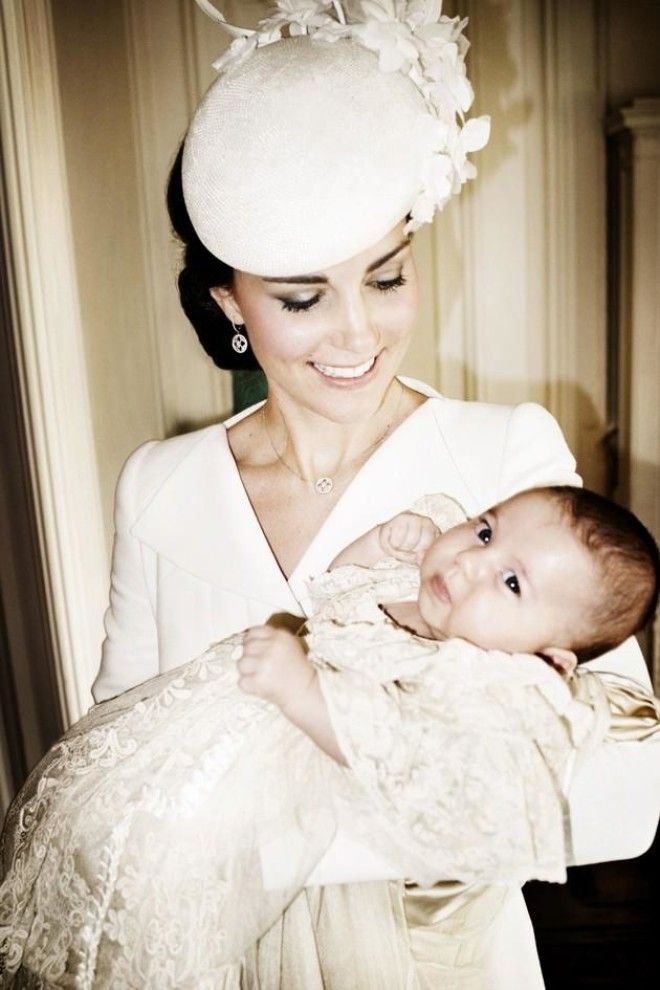 November 2015

These angelic pictures of Princess Charlotte were taken by her mother, The Duchess of Cambridge, in early November 2015 at their home
in Norfolk. Who do you think she looks more like? Kate or William?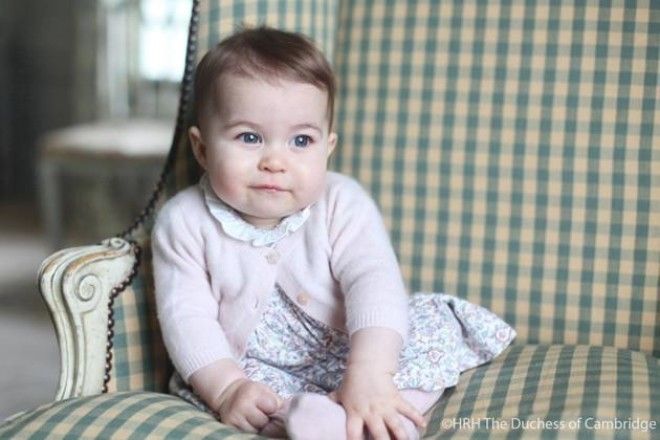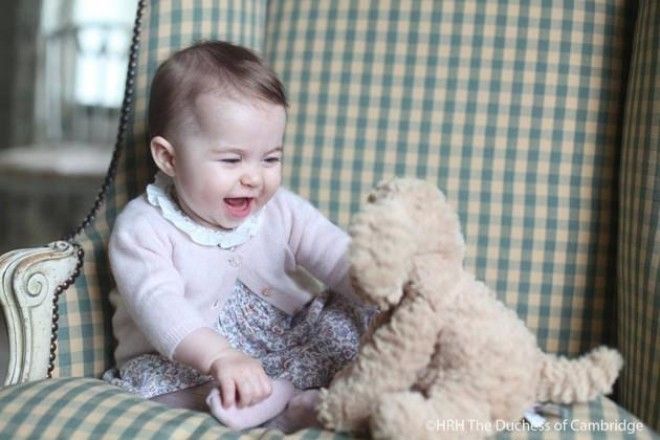 March 2016

These sweet snaps of Princess Charlotte and Prince George experiencing snow for the first time whilst on a family ski holiday were just too cute for words!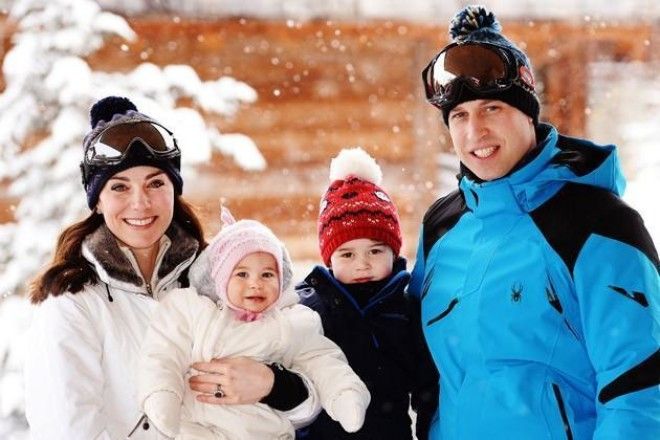 As well as an adorable family photo, a lovely picture of Princess Charlotte with her proud dad Prince William was also published, showing the 10-month-old cracking a sweet little smile, with two of her first teeth coming through!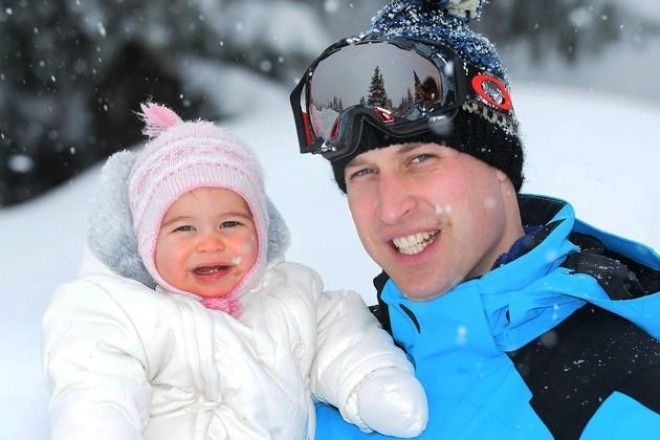 April 2016
For the Queen's official 90th birthday photograph, photographer Annie Leibovitz snapped Her Majesty sitting proudly with her 7 grandchildren – with Princess Charlotte taking pride of place on her Granny's knee! Surrounded by her cousins and her brother, Charlotte smiles sweetly for the camera whilst holding a toy of her Grandmother's favorite animal – a horse!

May 2016
Ahead of their daughter's first birthday, the Duke and Duchess of Cambridge proudly shared some sweet snaps of Princess Charlotte and precious family moments.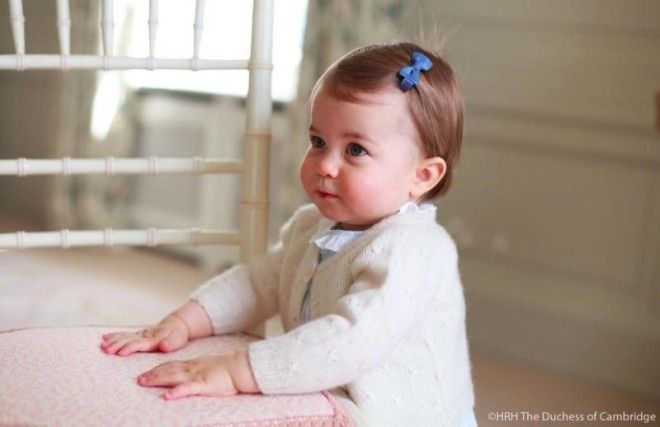 The new, adorable photographs of Princess Charlotte were taken by her mum, the Duchess, in April at their home, Anmer Hall, in Norfolk.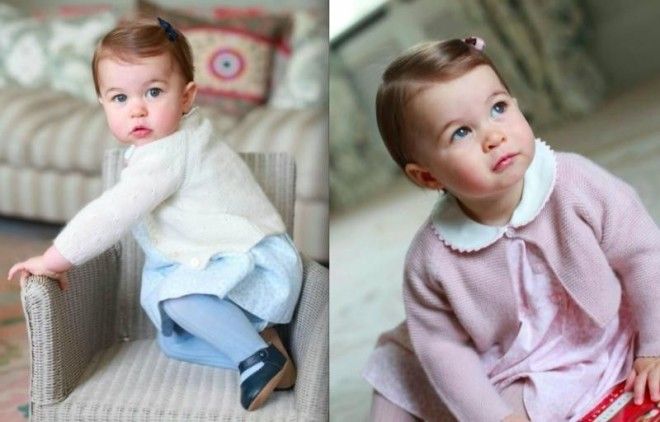 Looking just as cheeky as her big brother Prince George, Princess Charlotte can be seen enjoying playing inside and outside in the garden.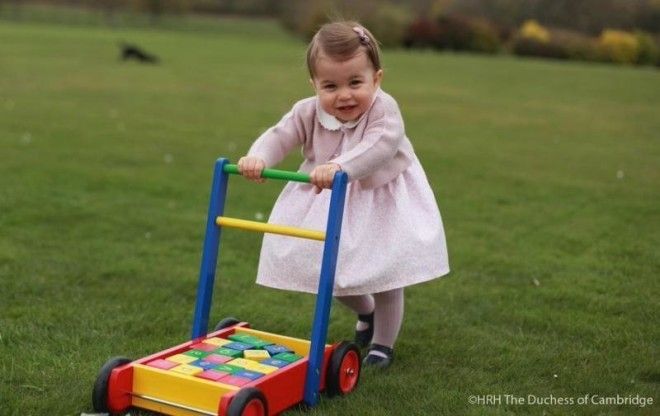 Isn't she growing up fast? Who do you think Princess Charlotte is starting to look more like? Her mum or her dad, Prince William? We even think there's a slight resemblance to the Queen there!