They are some cool DIY concrete projects we have featured , but we've never seen something creative as this to use LEGO as a molding. We play with kids with legos, teach kids with legos, but using legos for construction and furniture molding is interesting! In the video below, the team from YouTube Channel HomeMadeModern demonstrates how to make sleek, utilitarian living room furniture from Legos and concrete. Yes, you read that correctly. They use Legos, the kid's toy, to create awesome looking furniture.
Here is another twist of the lego beside table with lego stand and drawer, pretty cool to recycle old legos, and I would prefer to paint the cold concrete bright to match with home decorating!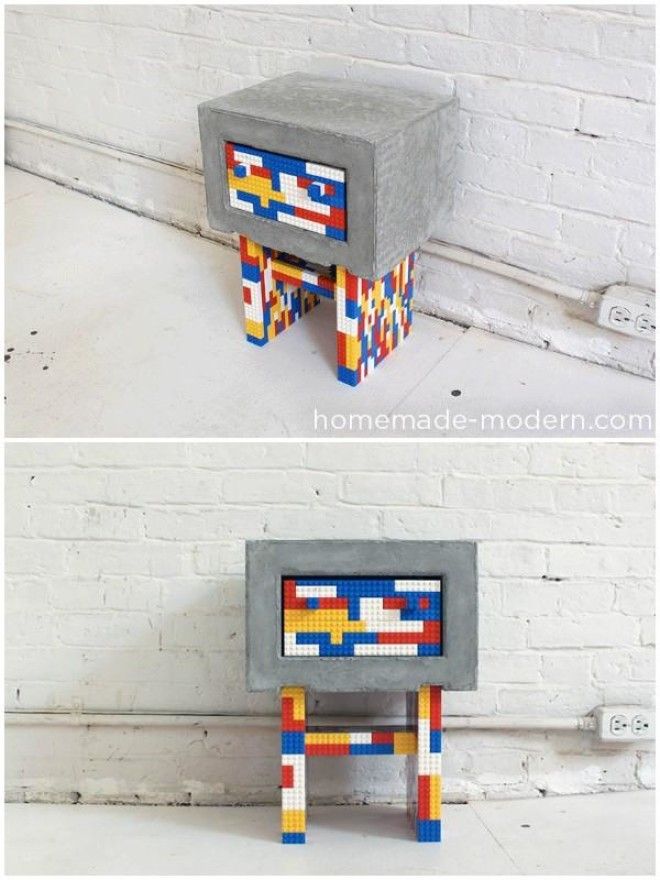 Lego as home schooling for teaching kids mathematics can be fun and encouraging, too.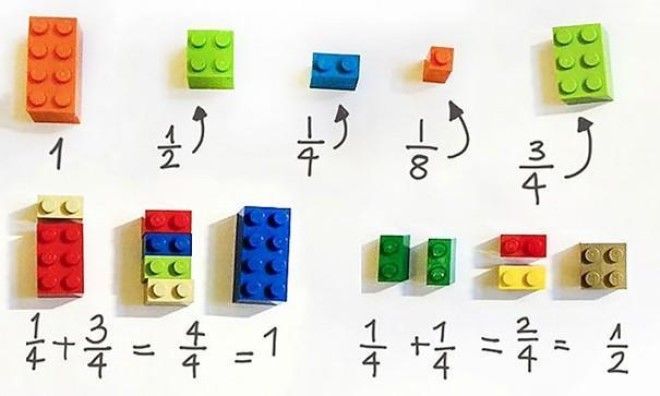 How to Use LEGOs To Explain Math To Children EasilyHomeMade Modern shares a varity of concrete DIY projects, if you love concrete, too, be sure to check them out there!