Nevertheless, internet trolls like to joke about this and sneak some entertaining points into Wiki edits.

1. Serial Killers?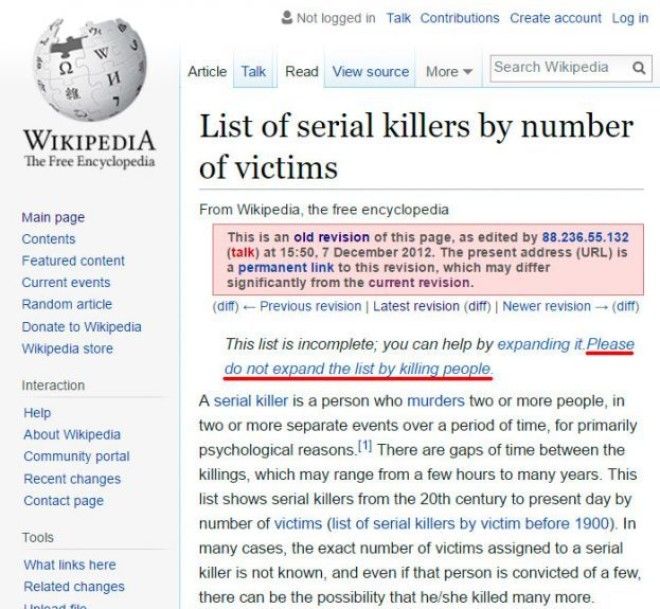 Wikipedia is not provoking you to become a serial killer, even for such a 'noble' reason as expanding the list.

2. Who is The Winner?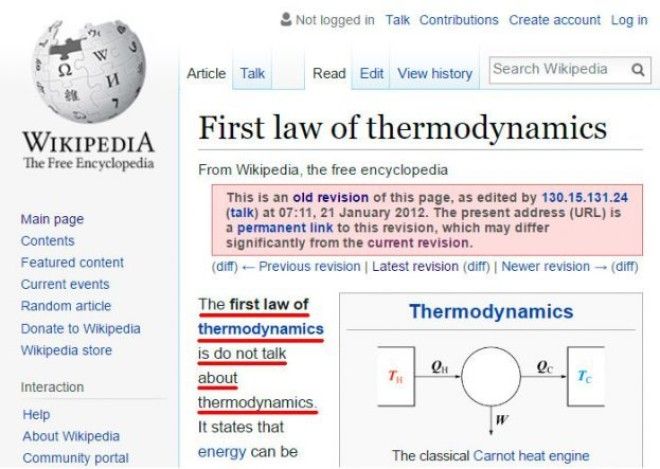 The Engineering Club vs. The Fight Club.

3. Charlie Sheen is cocaine!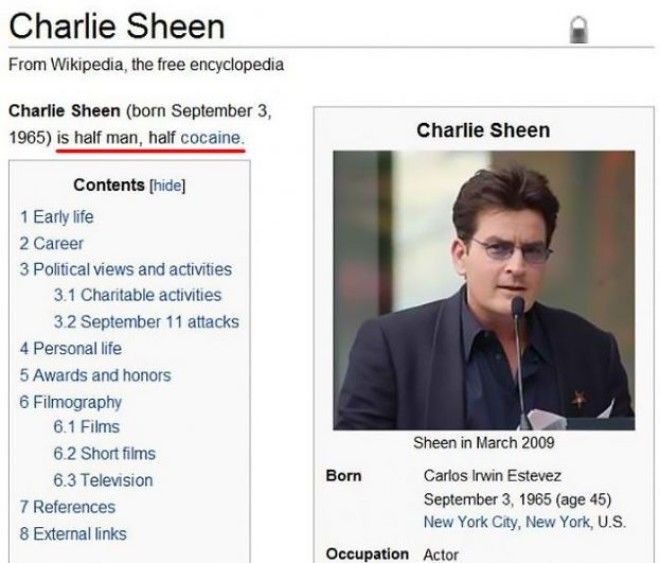 I can't stop laughing. This one is Hilarious.

4. Poor Kidddd!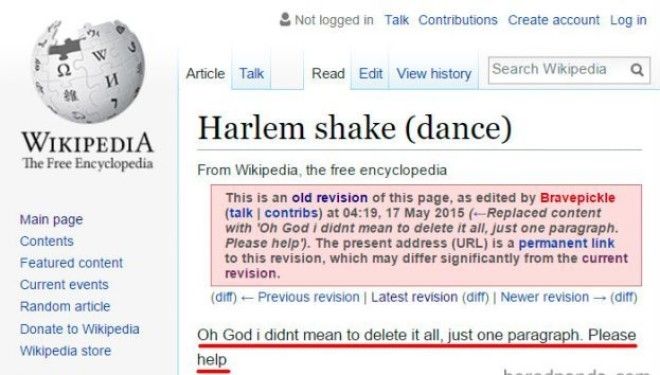 You think you're so genius, but then this shit happens.

5. God Complex.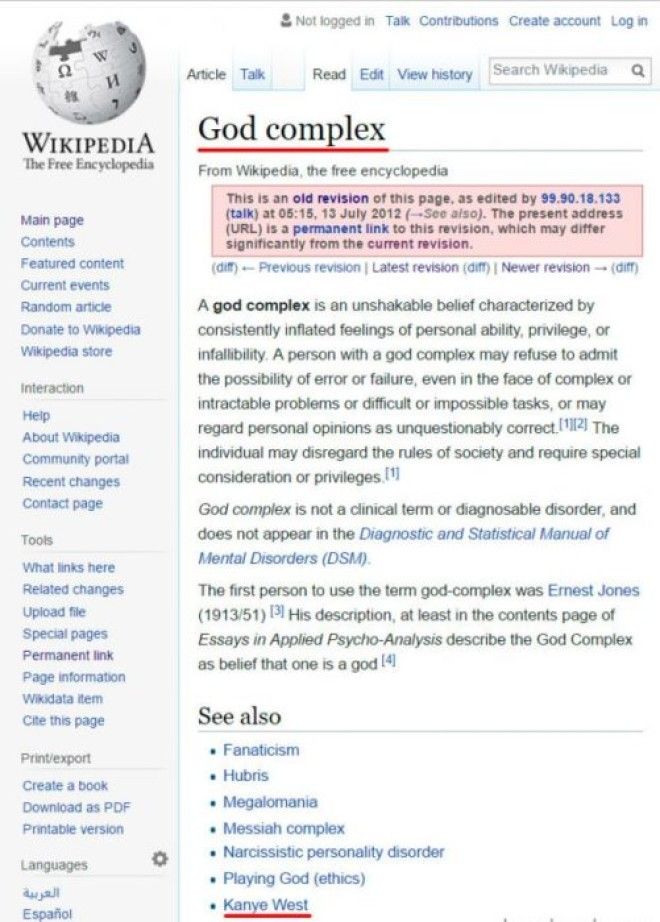 Such a small details could have gone completely unnoticed, but attentive Wiki users see it all, know it all. By the way, it is pretty accurate if you want our opinion.

6. A cockroach! Seriously, dude?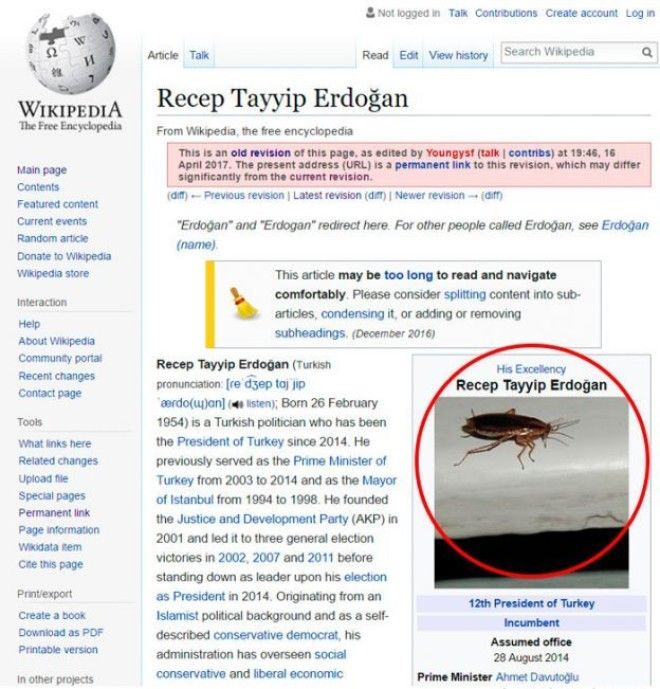 I know many people hate politicians for some reasons. It doesn't mean you will do this to them. Here we have one of the hilarious haters in the world.

7. Death because of Embarrassment?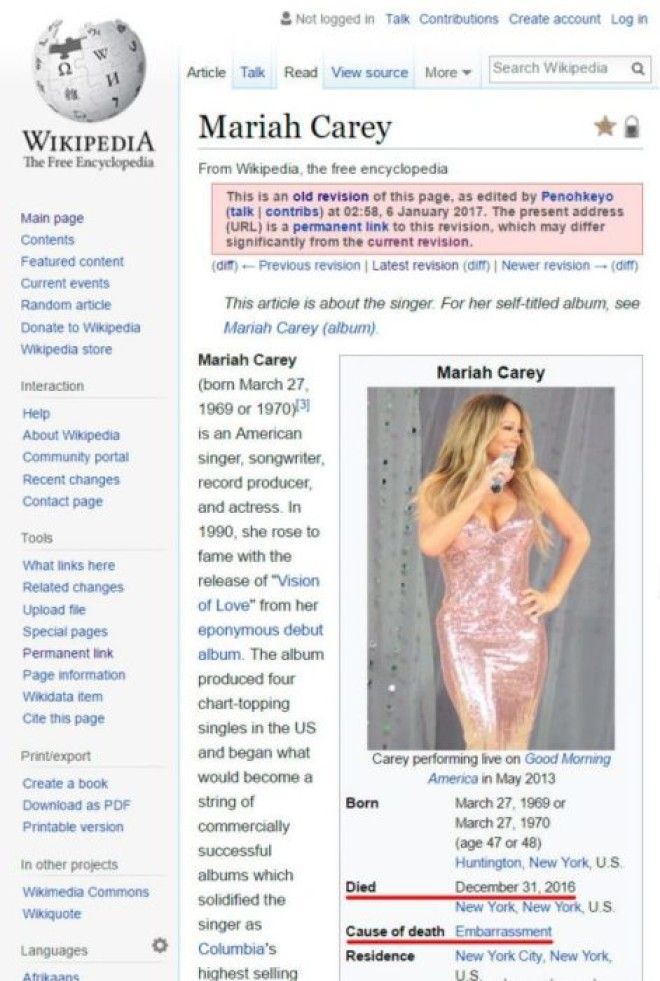 Somehow we believe that Mariah is immortal and a little embarrassment won't harm her even a bit.

8. If you can't date your crush, write an article about them in Wiki.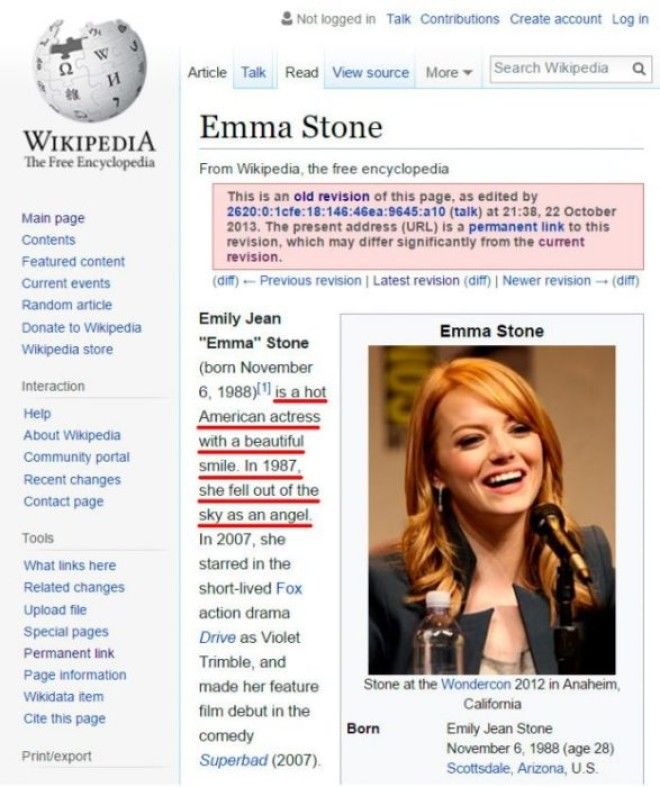 He must be a die-hard fan of Emma. Otherwise, who writes the cutest Wiki like this! Obviously written by a fan, but we still find it adorable.

9.Your Teacher will be proud!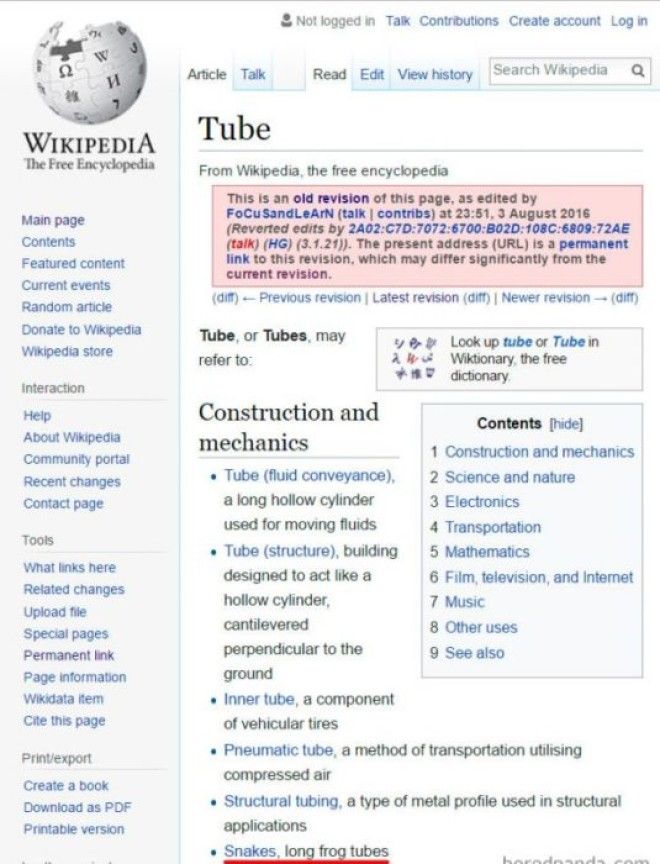 What is the similar thing between snakes and tube? Nah, Leave it!

10. Darwin will be proud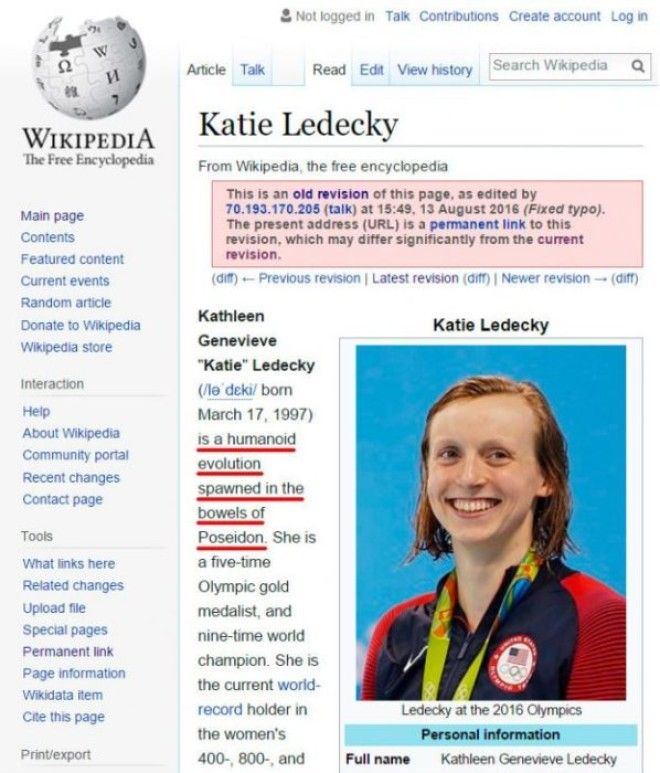 She took a birth from the Sea God!

11. New Comb?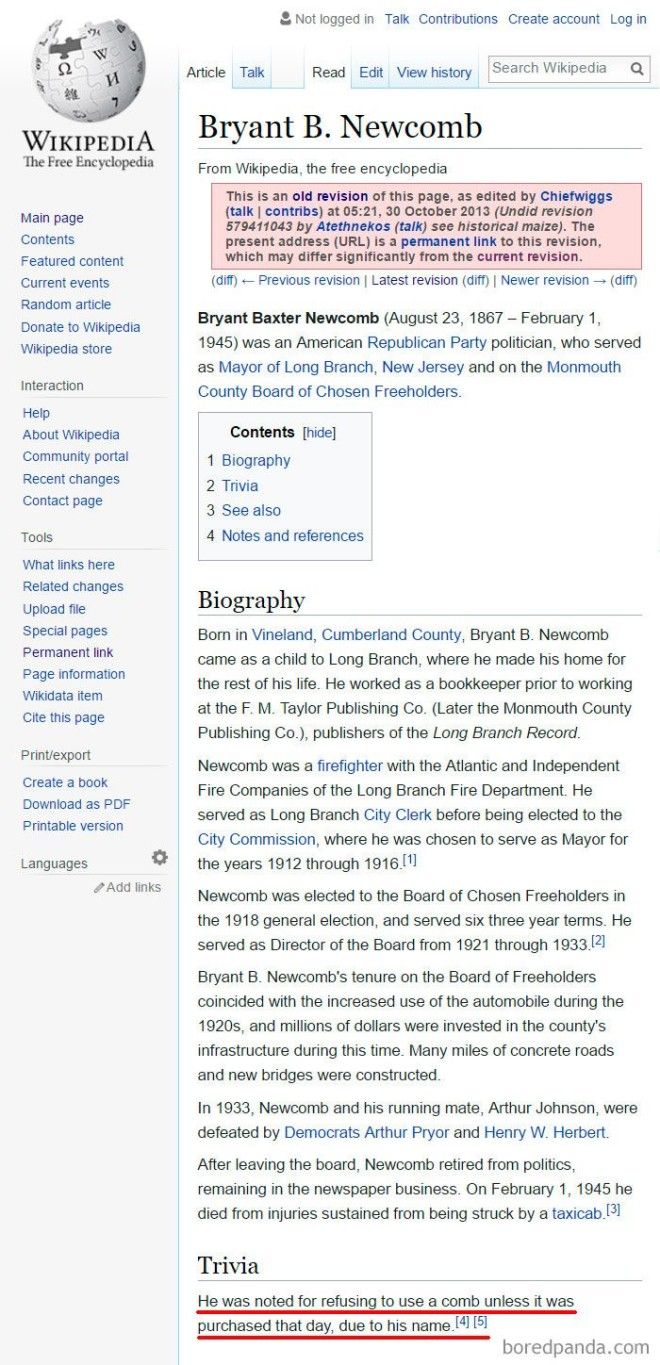 This one is really funny. What would the citizens of Maycomb County, Alabama, say about this?

12. Burn!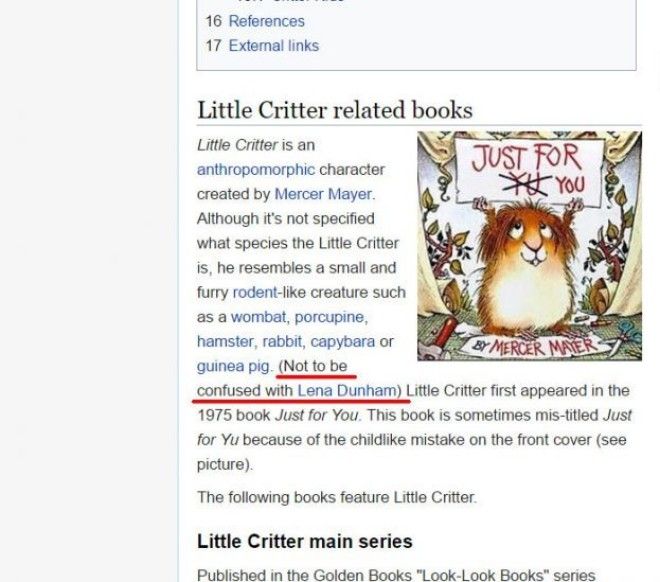 Somebody hates Lena Dunham a lot!