Rio de Janeiro hasn't had an easy time preparing for the 2016 Summer Olympics.
A country-wide recession, political unrest, pollution, and tales of perilous infrastructure have plagued the city.
Nonetheless, an estimated 500,000 tourists from all over the world will flock to Rio between August 5th and 21st, eager to catch a glimpse of the world's best athletes in action.
For many, this trip-of-a-lifetime may be marked by exclusive parties and lavish hotels. But for the more intrepid budget traveler, there are affordable lodging options that offer a unique cultural experience along with cheap bunks.
Pousada Favelinha is one such option. In the center of one of Rio's numerous
favelas
, or urban slum neighborhoods, the hostel has 16 beds that cost approximately $25 per night.
The hostel opened in Favela Pereira da Silva in 2004, an area that had its share of drug and gang violence in the 90s. Though the owners claim it's safe now, the hostel features a wraparound fence, doors and windows that lock, and a guard at the entrance.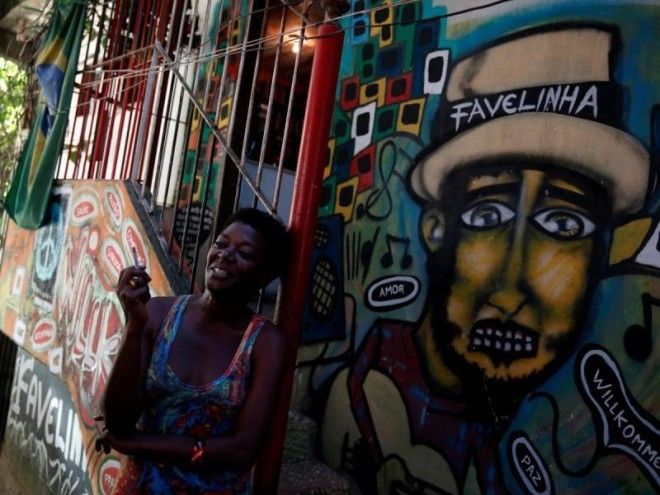 Solange, a worker at Pousada Favelinha, stands outside the colorful hostel.
Favela Pereira da Silva is home to about 2,000 residents, and smaller than many of Rio's favelas. It boasts some of the best views in town thanks to its hillside location.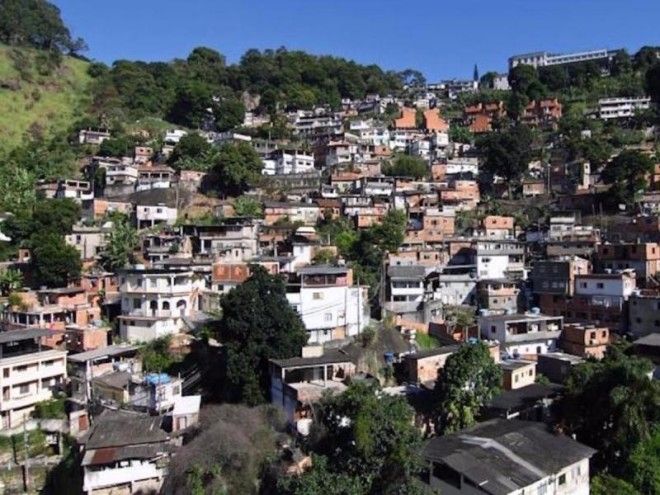 Getting to the hostel is not for the faint of heart, as the neighborhood it's in is built up against a steep hill. When coming from below, guests must brave a steep, 300-step climb to the entrance.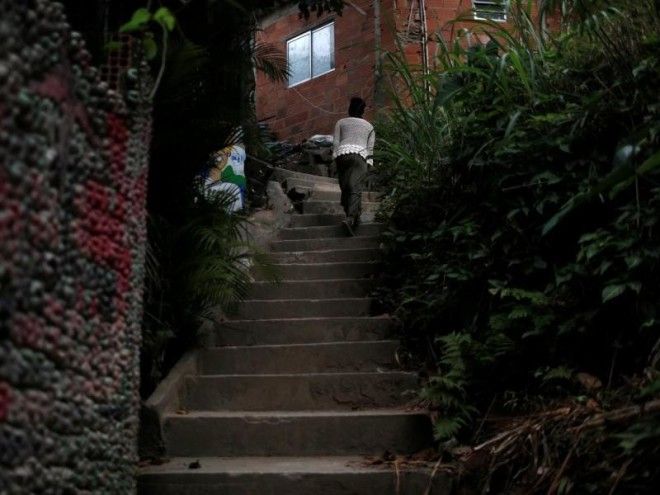 The climb is worth it. The hostel has a giant patio with spectacular views of Sugarloaf Mountain, the Bay of Guanabara, and Rio's famous beaches.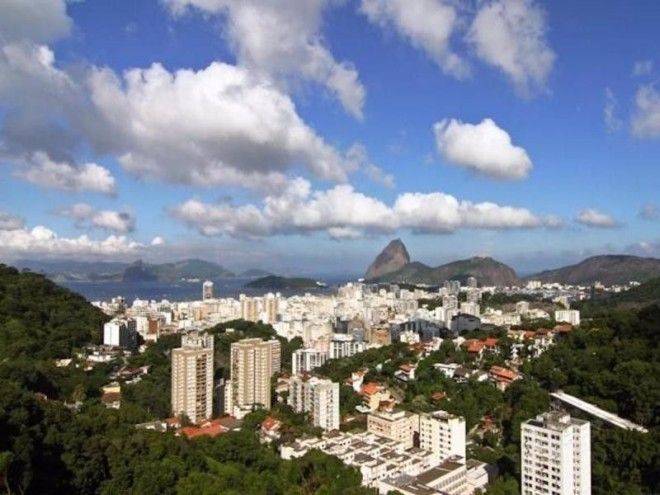 View from the terrace of Pousada Favelinha
The hostel can sleep 16, spread across five double rooms and one dormitory-style room.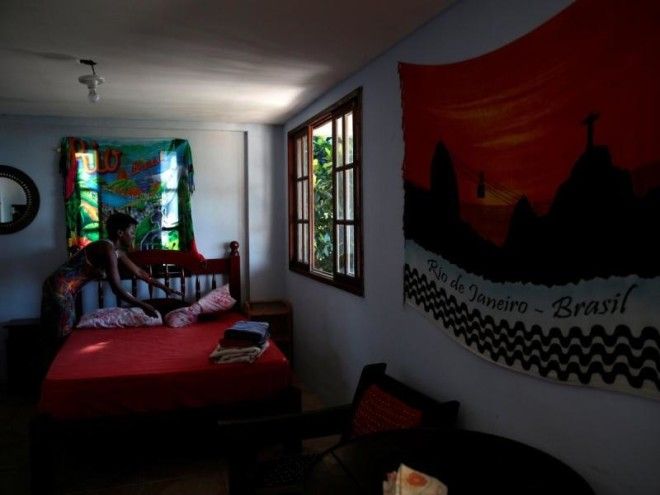 A double room at Pousada Favelinha.
Like many hostels, there's a large communal living room and kitchen for relaxing and meeting other guests.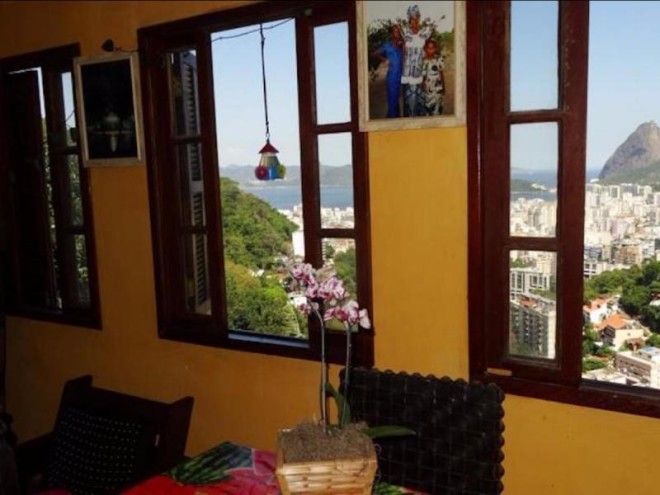 The roof deck is 1,200 square feet, and an ideal spot to relax with a house made caipirinha, Brazil's national cocktail.
"Favela tourism" has been growing in dense urban areas like Rio, as more and more people seek this sort cultural immersion. While many tout the economic opportunities this provides to favela residents, critics assert that favela tourism glamorizes the poverty of these communities.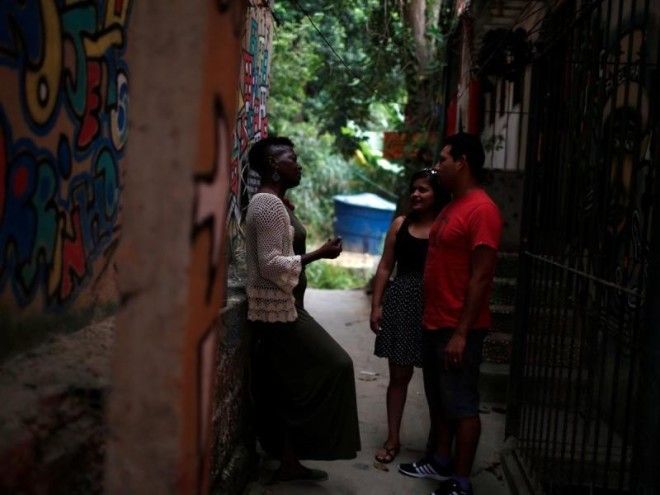 Guests can interact with favela residents and learn about the community.