We want to salute the bars that actually provide a little mystery, which is why we put together this list of the best secret bars in the United States and around the world. Naturally, we're not suggesting no one's heard of these places -- if they were full-blown secrets, they'd be out of business -- but rather, we're tipping our (possibly bowler?) hats to them for their efforts to shroud the operation. May their passwords be ever-changing and their phone numbers be forever unlisted.
Also, don't tell them we wrote this.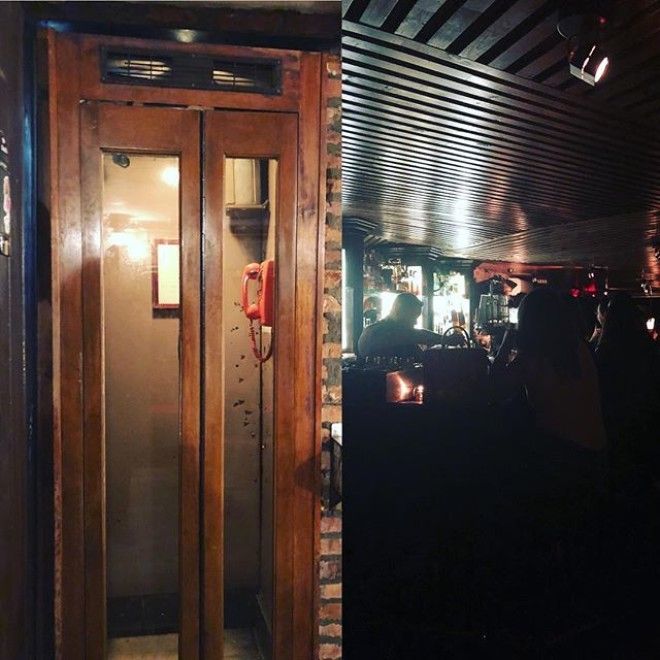 PDT
New York, New York
The irony of the name is -- like most truly great "secret bars"-- everyone knows about it. Still, it remains the prototype of the new wave of NYC speakeasies, and it does have a lot going for it: Mixology maestro Jim Meehan, formerly of Pegu Club and Gramercy Tavern, founded the place. And over its 10 years in business, it's become known as one of the best bars in the entire country. In fact, they were the first ever winner of the JBFA's Outstanding Bar Program in 2012. The entrance is straight 007: a nondescript, vintage phone booth inside the East Village's graffitied and beloved hot dog slinger Crif Dogs. The phone inside connects directly to a hostess on the other side of a sliding wall that reveals a sparkling room of mirrors, taxidermy, and high-end cocktails for people lucky (or persistent) enough to get in. A rotating menu of seasonal drinks compliment memorable stalwarts like the Paddington (an orange marmalade-flavored rum/absinthe mashup), the iconic, bacon-infused Benton's Old Fashioned, and greasy hot dogs with cheese fries straight from Crif's kitchen, carried in through the secret wall. Honestly, the look of shock on tourists' faces when you walk into a phone booth with three people and never walk out is worth the price of the cocktails alone, which usually hover around $15-$18. Again, worth it.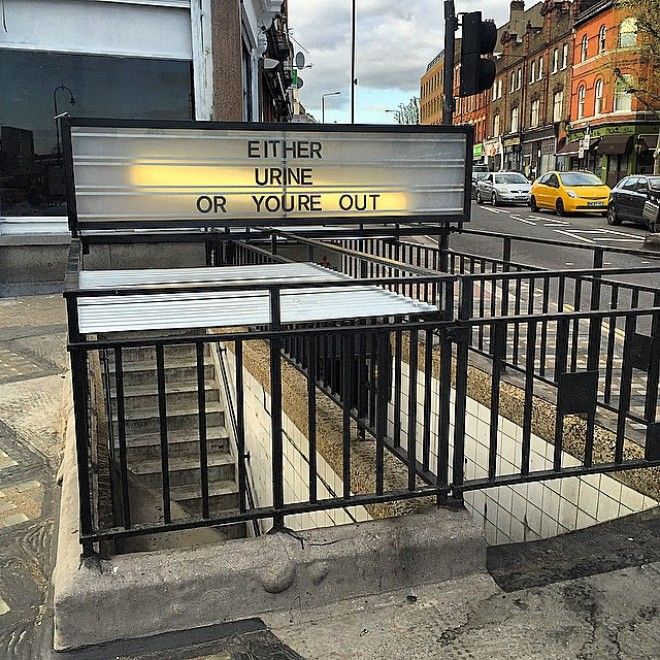 Ladies & Gents
London, United Kingdom
The first thing you'll notice about Ladies & Gents is that it appears to be located inside a public lavatory (or "loo," as they say across the pond... I think). Don't be alarmed. This relatively new speakeasy (it opened its stall doors for business in January 2015) is the baby of William Borrell, one of the most well-known spirit makers in the world. Guests enter through a repurposed Victorian public toilet to knock back some of London's finest cocktails made with liquor from the bar's own 16-liter copper still, including the famous Highway gin, and a changing roster of specialty boilermakers (shot of whiskey and a beer). Don't worry, despite its humble setup, the interior actually contains all the standard speakeasy pleasantries like moody ambiance, mixologists who seemingly never stop moving, and bougie crowds. Normally if you are drinking in public restrooms, it's a problem. Here, you're just another customer.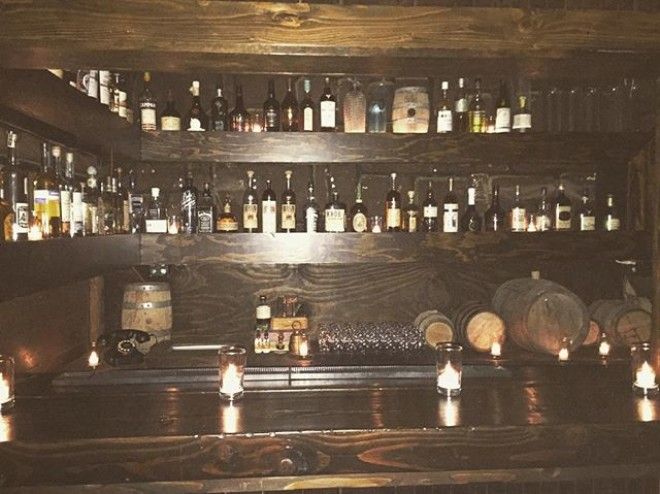 Ipswitch
San Francisco, California
At this point, you're probably familiar with Bourbon & Branch, the Doug Dalton-funded, beloved SF mixology destination that's known just as much for its expertly mixed cocktails as the "hidden" bars that lie inside its walls: The Library, Wilson & Wilson, and Russell's Room. But you probably don't know about its super-hidden basement bar, Ipswitch. Yes, it's a hidden bar inside the hidden bars. Like Inception, with way more booze, a two-seat bar, and an overall Western saloon vibe. To get in, you climb through a trap door in the floor of the main bar. You'll need to book a large party to even be considered for Ipswitch clearance, and even then you might not make it. And despite its mother bar's reputation for complex and brilliant cocktails, you're better served snagging a glass of bourbon -- after all, it just fits the theme here (and the bar is super small, too). Ipswitch shares its name with the actual speakeasy that operated on Bourbon & Branch's grounds during Prohibition. Frankly, it's probably even harder to get in now. Basement bars are a cruel mistress.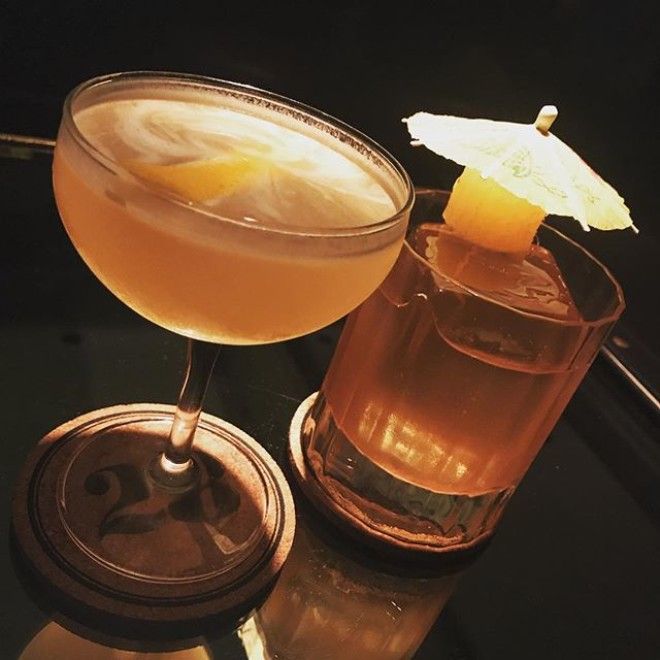 28 HongKong Street
Singapore
Commonly called out as one of the best cocktail bars in Asia -- if not the entire world -- 28 HongKong Street is a taste of classic speakeasy culture in the middle of Singapore, with a drink program by internationally renowned bartender Logan Demmy. Behind a nondescript white door on a street just minutes away from the city-state's Parliament House, it delivers a truly Western speakeasy feel with its dark ambient lighting and oft-complicated cocktails. But 28 eschews the traditional trappings of "hidden bars" with complex mixology you actually want to experience -- their bartenders are legendary for their cordiality as well as their mixing skills. Try one of their inspired cocktails like the Tiki-themed 28 Days Later with zombie rum, tropical fruit, and an oversized drink umbrella. Or the Crimson & Clover, a San Francisco-themed cocktail with Citadelle gin, fresh berries, lemon, thyme, and organic basil. And you can munch on their surprisingly great buttermilk fried chicken. This alone is worth the crippling jet lag.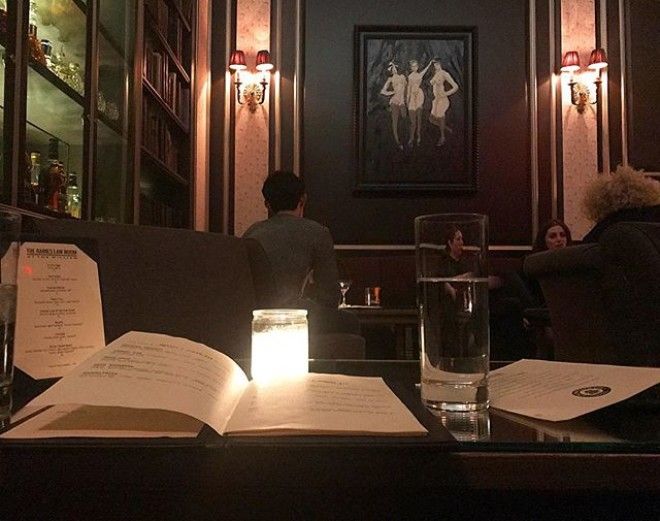 The Raines Law Room
New York, New York
First of all, let's take a moment to appreciate The Raines Law Room's name, which references an 1896 law aimed at curbing NY liquor consumption. It was like Prohibition before Prohibition (it also didn't work out, clearly). The place furthers this ambiance with its dim lighting, real-deal cocktails (they have a menu of spicy drinks that must be sampled) and, of course, an unmarked entrance with a sneering doorman behind the bell. While inside you order through a pulley system that kind of makes you feel like you are flushing a toilet. The flowery wallpaper and mounted round mirrors kind of add to that "Great Grandma's Powder Room" vibe, but it's a decidedly interesting ambiance for drinking. The staff only allows a few people in at a time, and you can only make reservations on Sundays, Mondays, and Tuesdays, so be prepared to wait nearby. They'll text you when a spot opens up. If a spot opens. Which it probably won't. But once you are inside, they treat you pretty nicely: The head bartender is Meaghan Dorman (2016 Imbibe Bartender of the Year), who implemented a customized menu of bespoke cocktails, meaning they ask you what you like and fashion a cocktail to accommodate those tastes. And we can't talk about Raines without talking about its ultra-luxe (and even more exclusive) back kitchen complete with marble accents and tables, where you wait while your personal bartender makes you a drink. Simply put: It's nice to be on the inside -- here, and most places.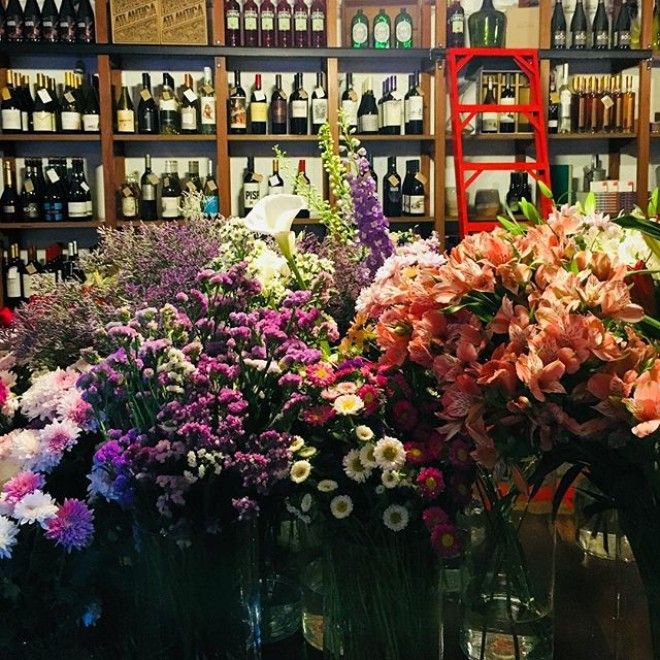 Florería Atlántico
Buenos Aires, Argentina
If native Argentine and wildly well-regarded author Jorge Luis Borges were still alive and living in his beloved Buenos Aires, he certainly (or at least... probably) would have loved stopping by Florería Atlántico for a drink or two. And if you find yourself in la Reina del Plata, you should probably roll through, too. Florería Atlántico may have one of the most nondescript and intriguing entrances on this list, as you descend into the bar through a refrigerator inside a flower shop (that also happens to sell wine... which should be the first sign that this place bangs a little harder than your local florist). Once inside, you'll be greeted by a warm ambiance and a decor flush with mythical sea monsters. It's the kind of vibe that just invites you to release your own personal kraken, so to speak. The bar features small plates based on eclectic local favorites -- don't be scared to try the frog legs or beef tongue, and it's pretty difficult to mess up ordering one of their rotating, artisanal cocktails, as every option packs a harder punch than Messi's left leg. Simply put: Florería Atlántico one of the nicer bars to post up and spend the night in all of South America. And you can even buy flowers on your way out, just in case you have some apologizing to do.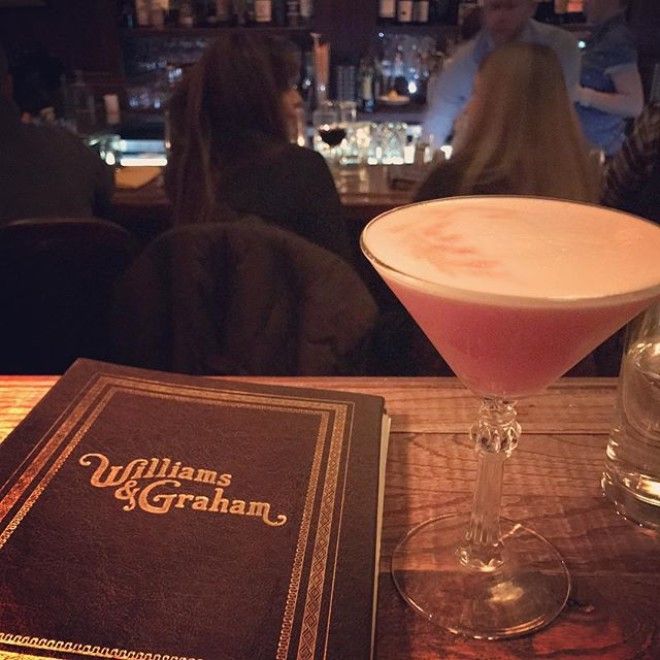 Williams & Graham
Denver, Colorado
If you were anything like us, you spent every childhood Clue tournament imagining a dream home with at least four trick bookcases. You probably didn't end up with that manor (and if you did, congratulations on your inheritance, Jared Rockefeller), but you can at least experience a moving bookshelf -- Hogwarts style -- in action at Denver's Williams & Graham. Walk into the bookstore front and zero in on the shelf full of books "on drinking" or by boozy authors. Pull Savoy -- the classic cocktail book -- and you'll soon be in a library of spirits ranging from Kentucky bourbon to mezcal. Study them all well, friend, as they are brought to you on behalf of owner/bartender Sean Kenyon. Especially the deliciously named Becky with the Good Hair -- made with Pierre Ferrand Ambre, egg white, Tempus Fugit creme de cacao, Becherovka, and Branca Menta. I'll save you from Googling all those ingredients and tell you this: It's mad good.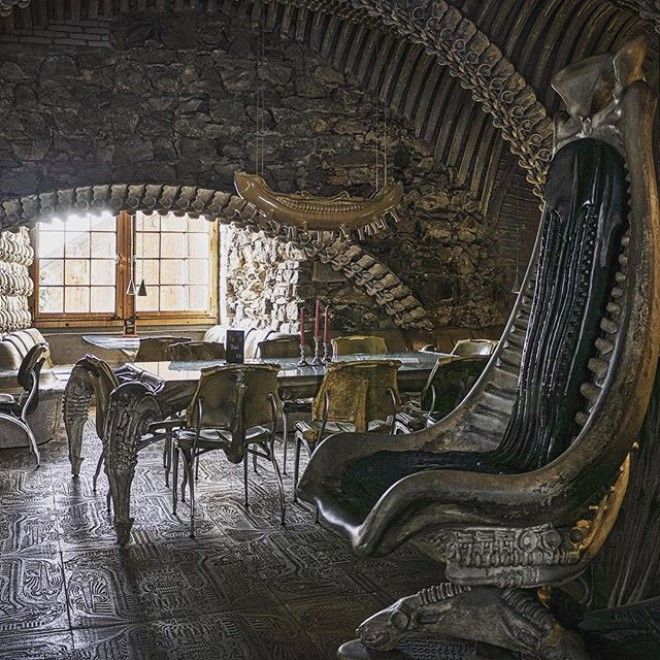 Museum HR Giger Bar
Gruyères, Switzerland
This one is great when you want your bespoke cocktails paired with a complete sci-fi mindfuck. H.R. Giger -- the Swiss madman artist/designer probably best known for creating the aesthetic of the Alien series -- has his own museum in Gruyères, and inside a tiny alcove entrance directly adjacent to the museum's entrance is a bar that appears to have the theme of "hey, you are inside of a monster's spine, now." The walls and ceilings of the museum bar are lined with oversized vertebrae that crisscross the vaulted ceiling, and hang over customers sipping basic cocktails in chairs that have alien legs next to walls with protruding, concrete baby faces where you can sip straightforward Giger-themed cocktails (the green vodka/Baileys Alien Blood is a favorite) and fill up on famous Gruyère cheese. No, this is not your average speakeasy. Yes, something did just explode through the mixologist's chest.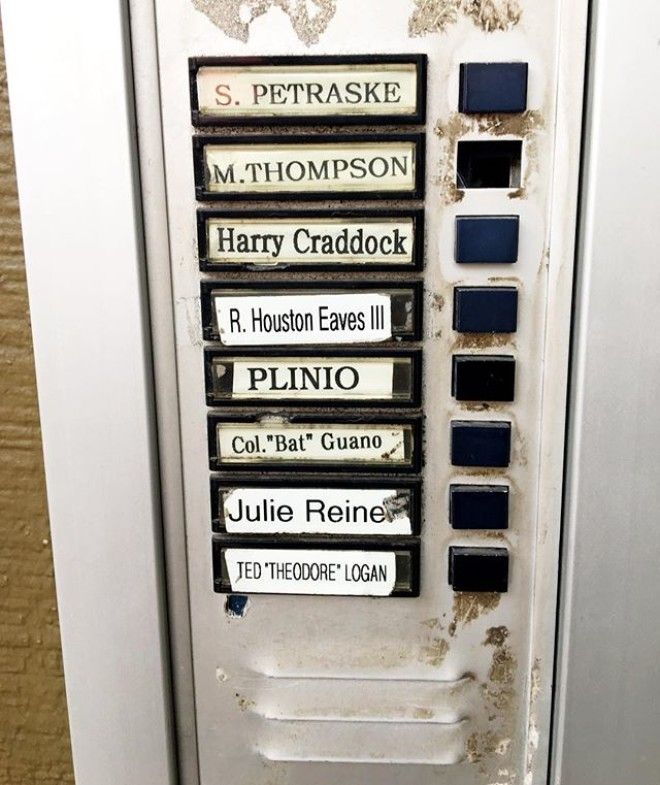 Midnight Cowboy
Austin, Texas
The first thing you should know about Midnight Cowboy -- a surprisingly intimate speakeasy tucked away from the madness on Sixth Street -- is that the location to be a massage parlor/brothel (which admittedly, might have also been surprisingly intimate). The second thing you need to know, is that to get into this specialty cocktail bar, you probably need to make a reservation on its website. If not, you'll need to wait till the red light bulb outside the entrance starts glowing; that means walk-ins are welcome. But this place is becoming increasingly popular with locals trying desperately to keep Austin decidedly weird. And Midnight Cowboy is certainly doing its part. To actually get inside and enjoy one of their crafted tiki drinks, you'll need to buzz the button marked "Harry Craddock" (who informed imbibers will recognize as one of the most influential bartenders of all time) outside the nondescript door. Not sure what will happen if you buzz Col. "Bat" Guano... but can only assume you will put your precious bodily fluids at risk.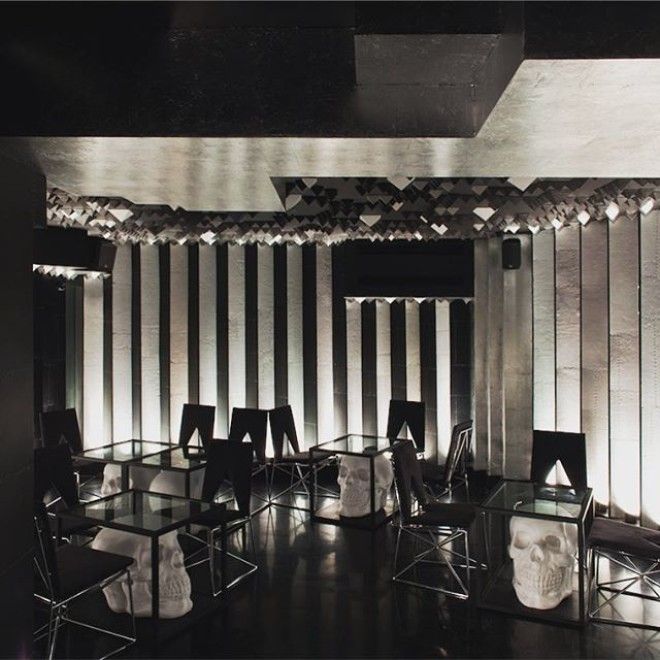 Jules Basement
Mexico City, Mexico
Jules Basement is not where the '90s soft-alt classic "You Were Meant For Me" was written, but it is Mexico City's finest speakeasy. In a city known for explosive and nefarious nightlife, this bougie watering hole checks every hedonistic box. Its decor features giant skulls, angular (and uncomfortable) metal chairs, and an overall David Lynch-meets-Beetlejuice vibe. But the strangely expressionistic vibe is perked up by the jazz bands that routinely occupy one corner of the bar. We can only assume legendary lush Oscar Wilde would approve of his namesake cocktail -- Jameson, passionfruit puree, and apple nectar. And if not, we still do. And he's dead anyway.
Le Syndicat
Paris, France
This speakeasy is hidden behind a street wall covered in graffiti and tattered posters. You'll find the door by locating the only clear spot on the filthy, covered wall. With a cozy room decorated with spotlights and low ceilings, the whole affair makes you feel like you are a part of an underground splinter group planning a government coup. Although radical underground societies don't usually have fancy cocktails, do they? Well, Le Syndicat does. They serve incredibly layered cocktails meant to confound your palate. Try the Goldenight, a mixture of Cognac, Liqueur de Tabac, and absinthe. It's almost like there's an underground plot to overthrow your taste buds. And frankly, there's little resistance here.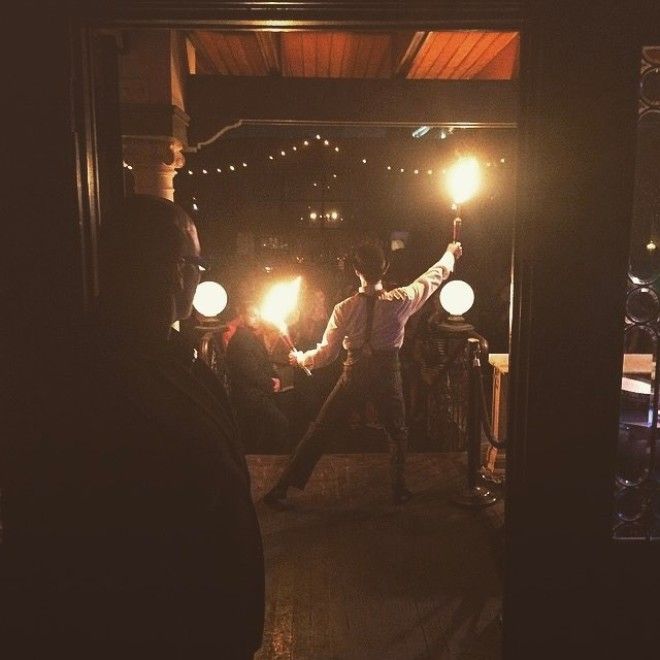 No Vacancy
Los Angeles, California
It'd be silly to pretend No Vacancy is actually a secret -- we even called it one of the biggest bar openings of 2013 -- but the Houston brothers (the bar-launching wunderkinds behind Los Angeles legends like Piano Bar and Dirty Laundry) went to some impressive lengths to cloak this place in mystery. First, you need to get to the Victorian home that houses the bar. Next, you'll approach three doors. Once you find the right one, well, we don't wanna spoil it for anyone who still hasn't made the pilgrimage, but there's a bed involved (with a lady included). You might think you've been transported back to an early 1900s brothel, but then you're magically in the bar. Which is stocked with cocktails curated by some of LA's top mixologists (Adrian Biggs, Julian Cox, and Simon Ford, to name a few). Hmm. It's almost like the owners have done this before. Also, don't be surprised to catch a few vaudevillian shows happening when you walk in... that may prominently feature flames.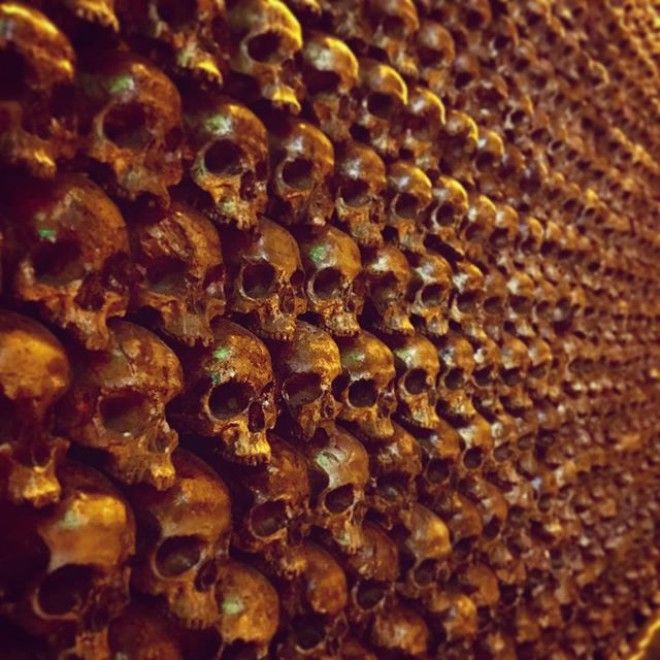 Noble Experiment
San Diego, California
This SD watering hole is hiding inside another restaurant (Neighborhood), but you won't be slipping past a rigged bookcase to enter -- no, it's much, much better than that. You'll see a stack of kegs sitting by the bathroom. This is where you push it like Salt-N-Pepper at a vacuuming competition. The wall of kegs will give way to a cozy bar lined with skulls and chandeliers. The menu is written in confoundingly hard-to-read calligraphy, but if you can order a drink, go for the Outrageously Good Espresso Martini (that's its name, though we do feel the same way), or the Frontier Psychiatrist (coconut fat-washed Woodford Reserve, Scrappy's chocolate bitters, Angostura bitters, and Fernet-Branca). Normally we'd be offended by so much fake beer, but luckily, this place has plenty of quality cocktails to make up for it.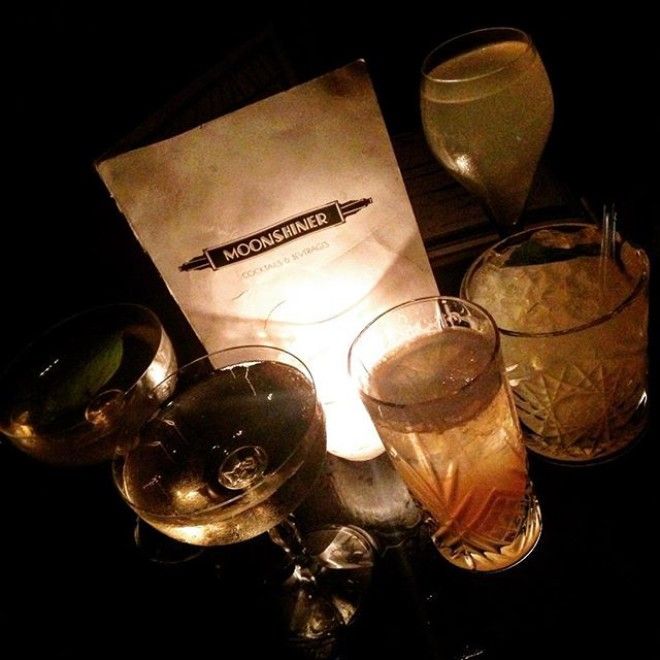 Moonshiner
Paris, France
In Paris' charming 11th Arrondissement is a bustling pizza shop. You might see some well-dressed patrons outside of place, making their way through the crowds or people scarfing down slices. They are headed to Moonshiner -- a speakeasy standout in a city flush with competition. Moonshiner is all about books, to the point that some cocktails come in the form of flasks tucked into hollowed-out literature. Like so many speakeasies, this place really guns for a Gatsby-esque Prohibition-era theme. Unlike so many speakeasies, it actually delivers with a tucked-away safe that contains a secret prize should any customers be able to crack the combination. OK, so that's a little cheesy. But most great speakeasies have a little cheese to complement their delicious bathtub gin. Moonshiner does it better than almost anyone on both accounts.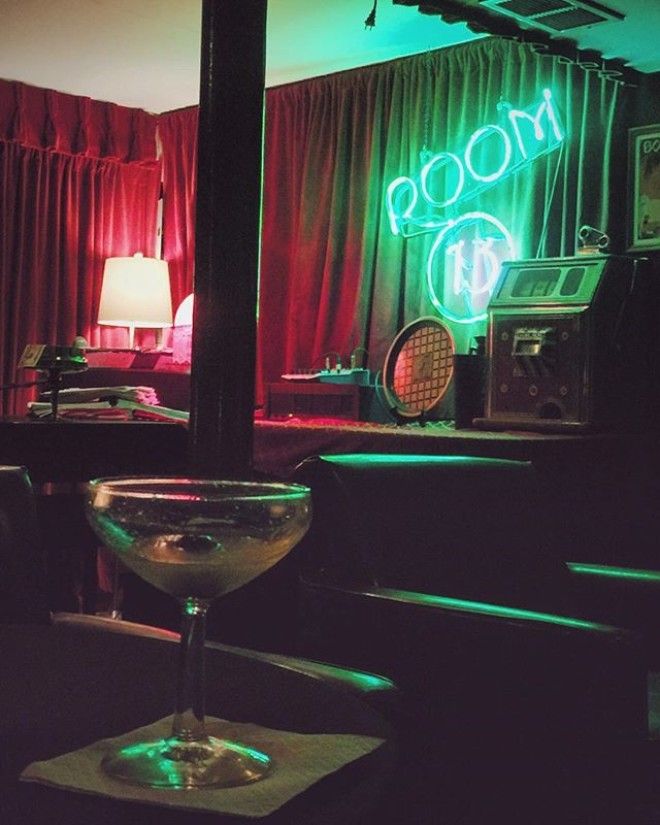 Room 13
Chicago, Illinois
This Windy City spot hits all the secret-bar marks. Alleyway entrance? Check. Password-protected? Check. Exclusive to members? Check. You can apply for membership at the Old Chicago Inn, which houses this speakeasy. The cozy bar is soaked in gaudy neon lighting and often filled with local Chicago jazz bands. But good news for visitors: You're also entitled to entry just by booking a room at the hotel. Though that doesn't mean you can wander down in your PJs. Fancy dress is encouraged, and, fellas, if you didn't bring your sports jacket with you, they'll be happy to stuff you into one of theirs while you sip on classic, '20s-era cocktails like Manhattans, Old Fashioneds, and French 75s. The only way this could get more authentic is if Al Capone came out and clubbed you in the forehead.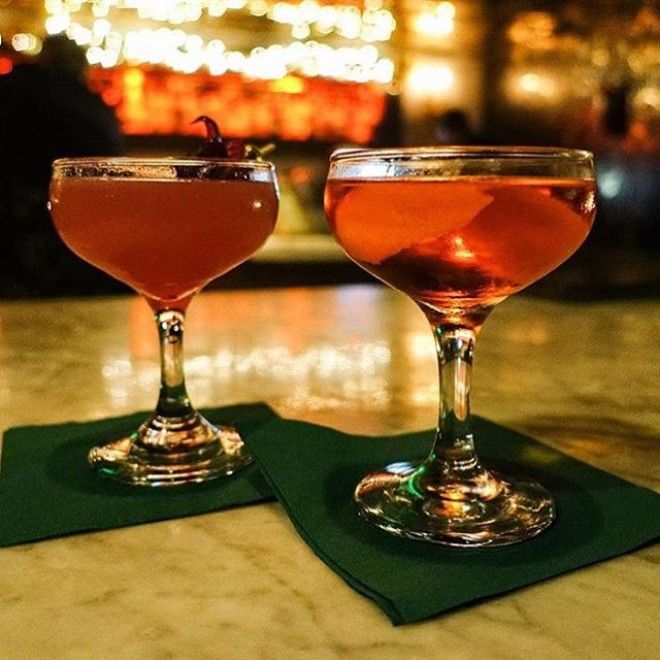 Lock & Key
Los Angeles, California
Finding the sketchy unmarked entrance isn't even the hard part. Once you're past the front door, you'll enter a tiny room lined with doorknobs. Seriously, they're all over the walls. It's up to you to find the one that actually opens into the bar, all while a dude in a bowler hat watches you. This isn't your newest fetish, it's the only way to get into Lock & Key. If you're able to get in, you'll have the chance to sip on some of SoCal's finest Negronis in a sleek space lined with dark wood, green plush couches, and a long marble bar... while a dude in a bowler hat continues to watch you. It's worth it.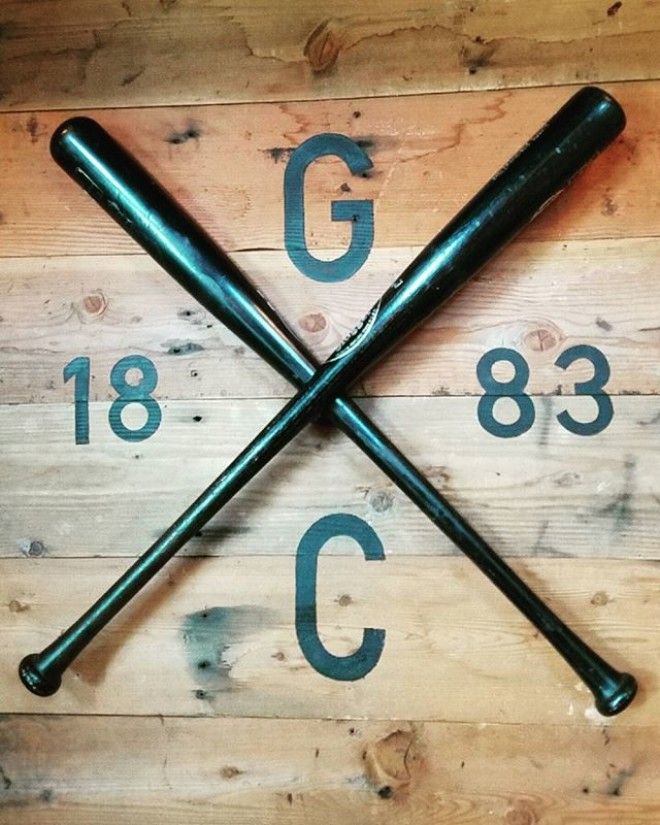 The Gotham Club
San Francisco, California
Not feeling your warm stadium beer? If you're at a Giants game, you've got more options than Barry Bonds' contract. The Gotham Club is a members-only speakeasy located behind the scoreboard of the AT&T Stadium, and it's every bit as cool as it sounds. This place has ice shaved into baseballs in its cocktails, old-school arcade games, tons of nerdy memorabilia, and a private bowling alley. You won't be admitted unless you're a member, though (and they won't even tell you where the entrance is until you enroll), so start scraping together the $2,500 initiation fee.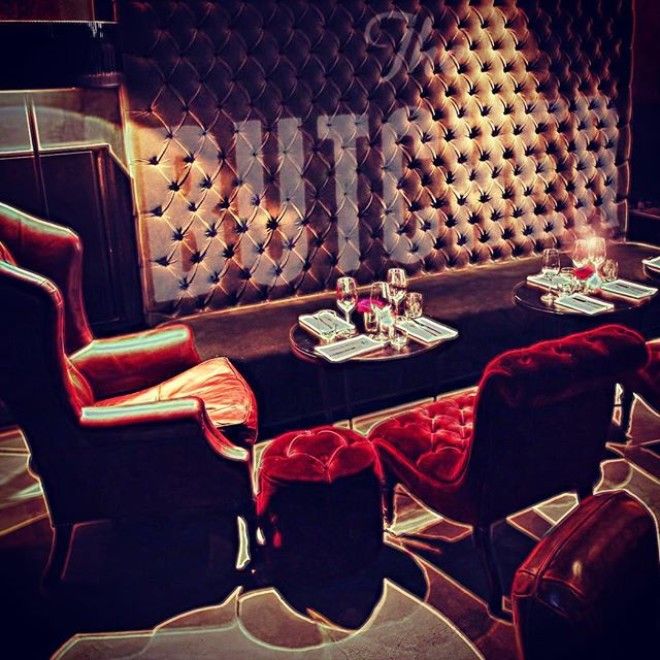 The Butcher
Amsterdam, The Netherlands
Amsterdam is a city that is itself -- **ahem** -- full of secrets. So it's a little hard for a speakeasy to stand out among the myriad local vices. But the Butcher is special for a few reasons. In the city's world-famous Albert Cuyp Market is a sleek burger shop; it actually serves some of the city's best burgers. But listen! That's not what you're here for. Way in the back is a discreet buzzer, and on the other side is a sexy modern cocktail bar with dim lights, high-end cocktails, and an uber-exclusive crowd. The exclusivity definitely plays into the appeal here: You simply cannot go inside without a confirmed reservation, which is harder to get than a Red Light District worker with three legs (it's hard, trust me). But on the plus side, they do let you bring your burgers with you.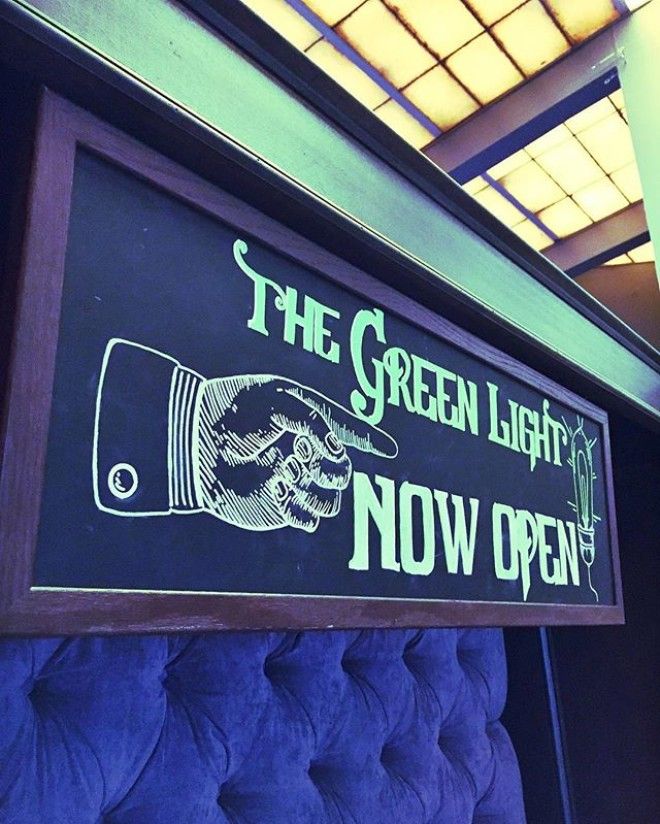 The Green Light
Raleigh, North Carolina
Tucked away in The Architect Bar and Social House, this speakeasy is housed in a former architect's office. You'll weave through a bookcase and a secret doorway masked by a heavy curtain to reach the place, presumably named for the emerald beams Gatsby was so obsessed with. And -- like so many speakeasies -- The Green Light really plays on the F. Scott Fitzgerald vibes: It looks like a 1920s bar with a little bit of Southern hospitality. Once there, enjoy the elaborate craft cocktails and newfound understanding of that tiny, random lightbulb outside the Architect's entrance. Or least you can pretend to understand it, based on the CliffsNotes you read in high school.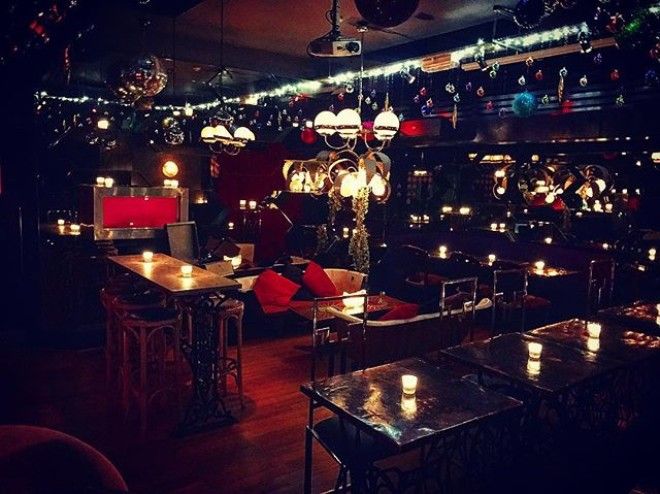 Callooh Callay
London, United Kingdom
Should every speakeasy be Lewis Carroll-themed? Well, probably not. I don't think our collective brains could take the pounding. But at least one is Lewis Carroll-themed, and they pretty much set the bar higher than Alice when she's 10 feet tall. This is a speakeasy that isn't particularly hard to find (there is a sign). But from the outside, it doesn't really look like a bar. It looks more like an antique shop for the mentally ill. Sadly, you enter through a common door and not a looking glass, but the decor inside should satisfy any Wonderland fans. It's bursting with Carroll references (look for the white rabbit... ) and there are secret bars inside this secret bar, which is very Mad Hatter-esque. Slipping into the back bar requires entrance through a wardrobe, like in that book Lewis Carroll did not write. Regardless, quality cocktails abound in every area: They won the 2016 Spirited Award for International High Volume Cocktail Bar on the strength of drinks like the Adastra (Tanqueray, fennel vermouth, apple sherbet, and eucalyptus) and Szechuan Ce Soir (a vodka-based drink with Szechuan peppers and tiki bitters). You can't really mess this one up, as this is widely considered a world-class drinkery. Unless you order a beer, I guess.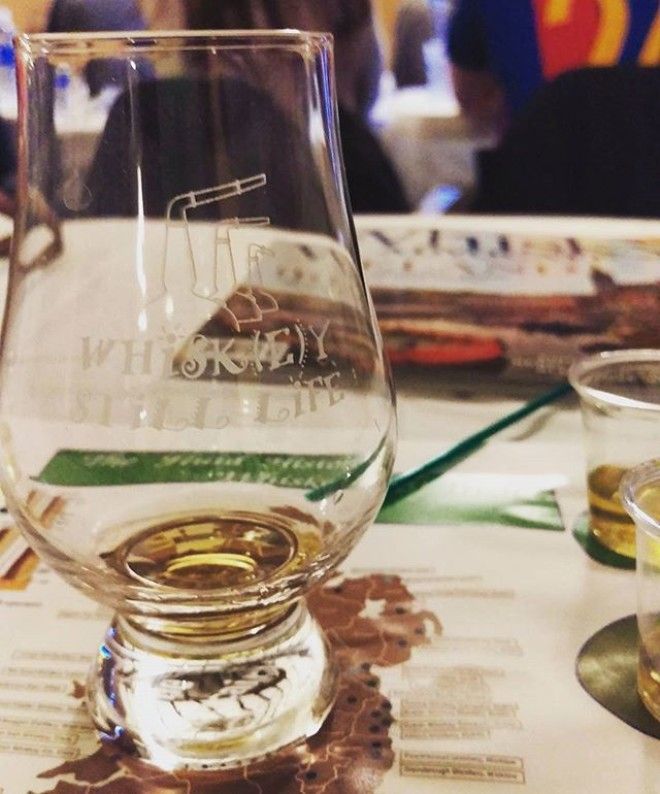 Fifth Province
Chicago, Illinois
You need to have a real nose for Guinness to sniff this Irish pub out, because it's located in an unlikely spot. You won't find the entrance in a shifty alley or in the basement of another bar, but rather in the South wing of the Irish American Heritage Center. So you can inhale some culture before inhaling some pints! Stop by for some shepherd's pie or live Celtic music or some authentic Irish libations in a stereotypical Irish pub -- with Guinness signage, a cluster of wooden tables, and a nondescript bar stocked with more Irish whiskey than Van Morrison's liquor cabinet. Just make sure you come on the weekend, 'cause the hidden bar is only open on Tuesday, Thursday, Friday, and Saturday. Luck of the Irish, am I right?