Trier, in the south west of Germany, has launched a wide range of memorabilia to celebrate the anniversary, but the distinctly capitalist move to sell money with Marx's face on has caught the most attention.
Available from Trier's tourist office and across the city, the notes — which look like real euro notes, but are not legal tender — cost €3 to buy.
An example of the notes can be seen below: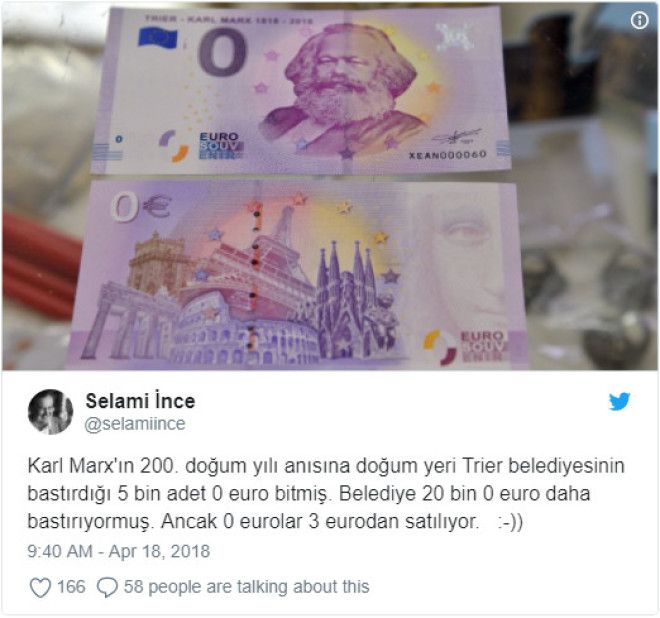 "The souvenir plays on Marx's criticism of capitalism and of course the 0-euro note fits perfectly with Marx as a motif," Norbert Kaethler, managing director of Triers' tourism office said, according to Reuters.
So far Trier's tourist board says it has sold 5,000 of the notes, and has plans to print 20,000 more.
Marx, who is most famous for his works The Communist Manifesto and Das Kapital, which outlined his philosophy for communism, was born in Trier in 1818.
Alongside the fake euros, Trier is also celebrating Marx's life with souvenirs like rubber ducks with Marxesque beards and "an edition of Das Kapital tucked under one wing."
The city has also changed some traffic signals to feature images of Marx, and is erecting a new statue of him, which was funded by the Chinese government and weighs three tons.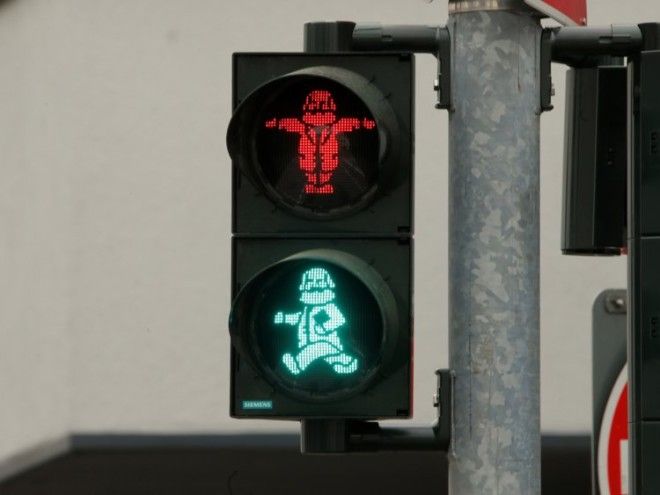 An image of German philosopher Karl Marx is seen in a traffic light for passengers in his hometown in Trier, Germany, April 13, 2018