In a seemingly innocent Tweet, the esteemed publication referred to the sandwich as "less a recipe" and more a "prod in a direction that you never considered."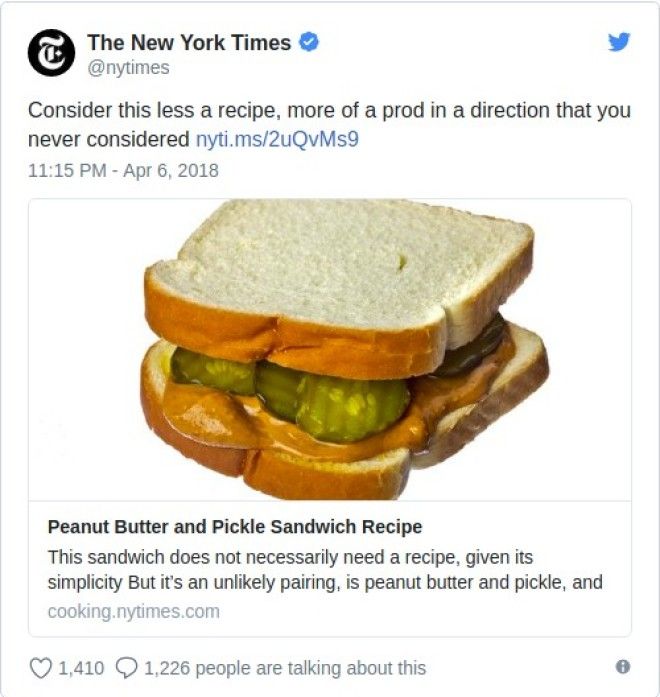 Turns out that direction is a pretty controversial one, as soon after, Twitter users came out in flocks to share their thoughts on peanut butter sandwiches layered with thick slices of bread-and-butter pickles.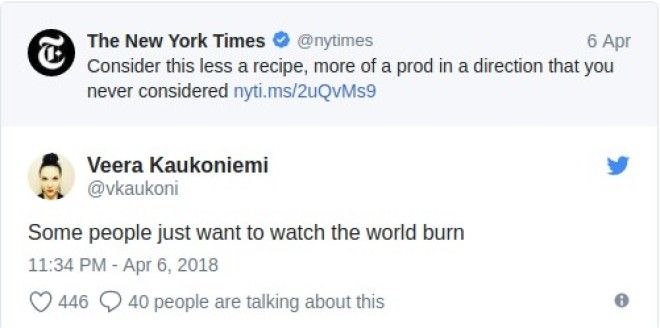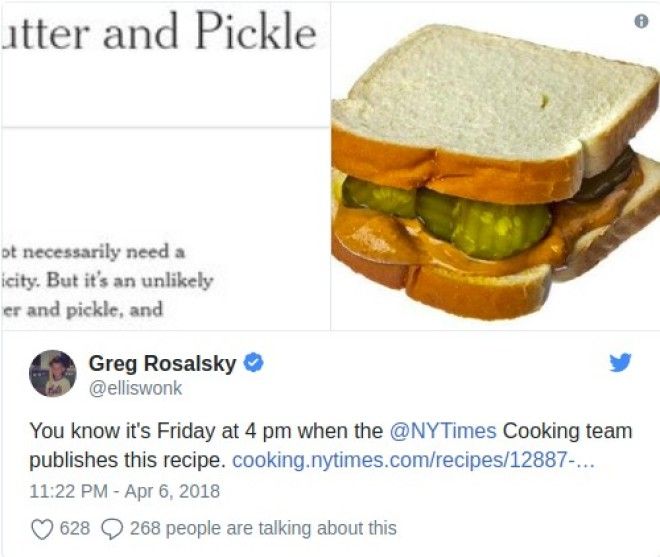 Though, there were plenty of pro-PB&P sandwich lovers out there as well, ready to defend their favorite combo.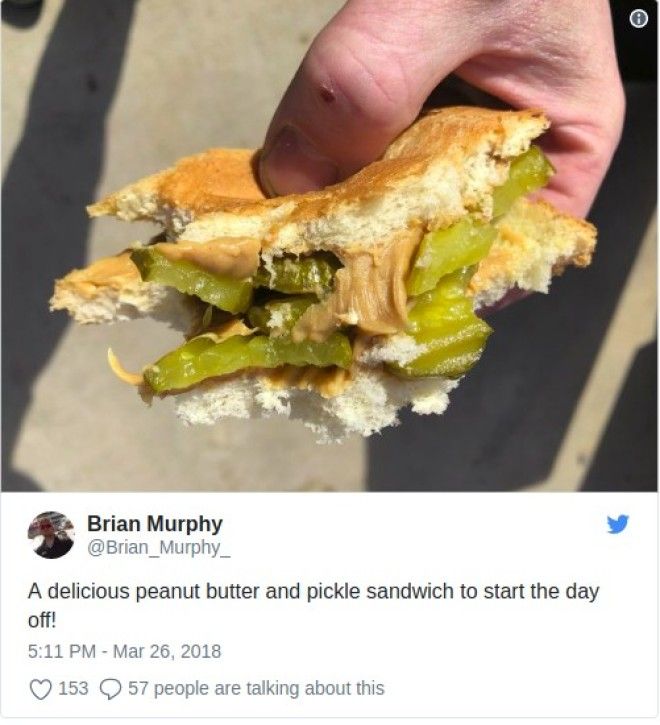 To be fair, this sour, creamy and nutty filling isn't a new idea, with origins that date back to the Great Depression. But either way, it's just another lightning rod recipe The New York Times can log into its Twitter history, alongside vegan Brussels sprout sliders and the even more infamous pea-studded guacamole.