But some people just don't get it.
A beer bottle.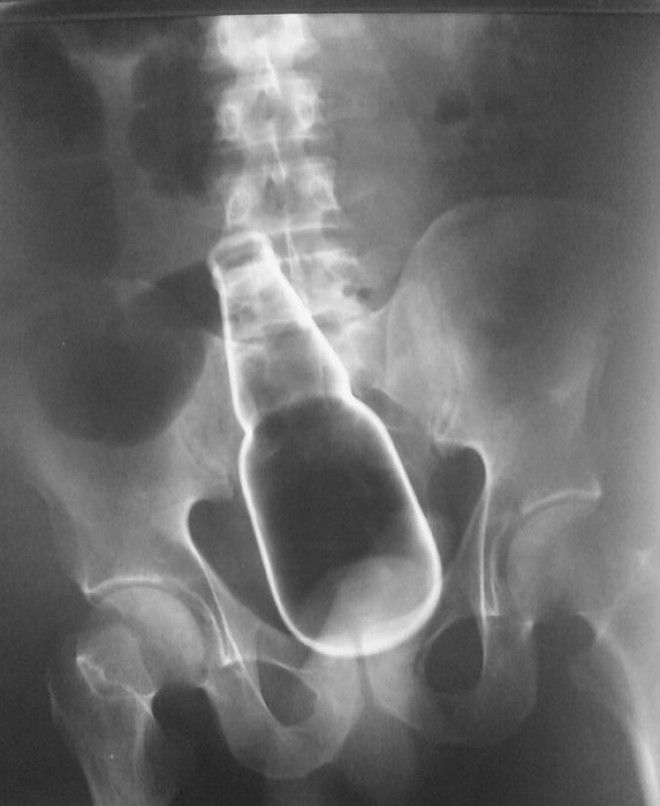 Do not try this at home! Probably this guy didn't have the a bottle opener and this was his last choice so he did the unthinkable.

A cellular phone.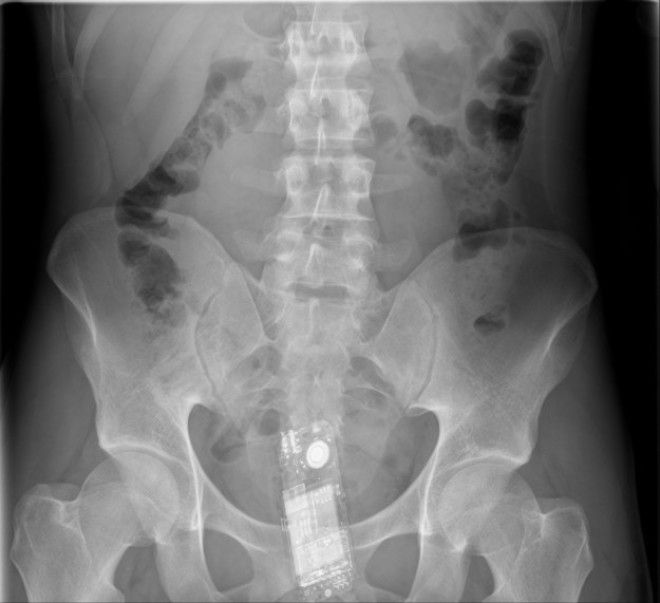 When you hate when someone calls you all the time and you don't wanna talk to him/her this might be the best option, at least according to this guy.

A gun.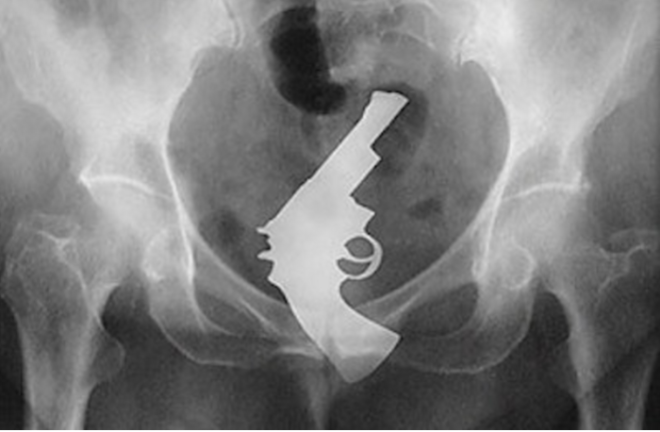 That is not how you try to conceal a dangerous weapon, hope he locked the weapon before he put it in, you don't want anymore holes in the body now do you!?

Glass perfume bottle.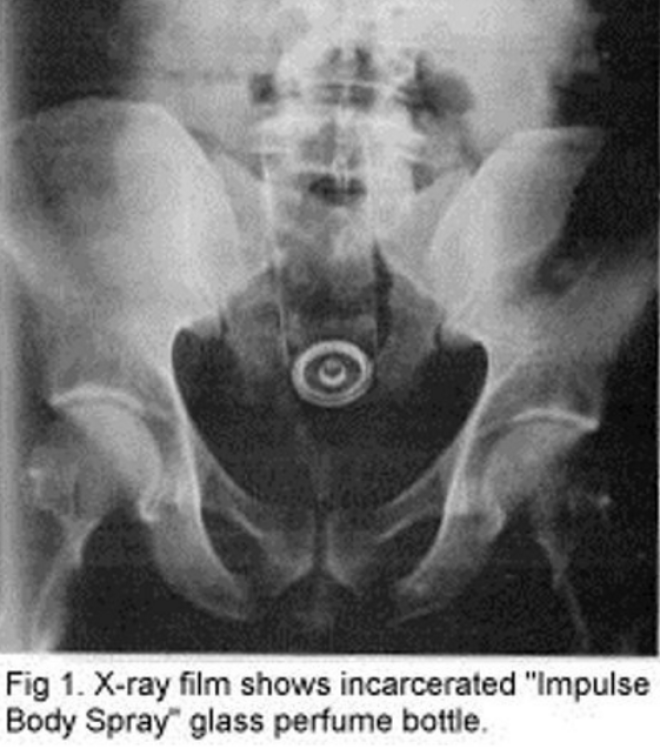 I think his idea was to make his farts stink less, something like that. This seems to painful for getting rid of stinking farts.

A house key.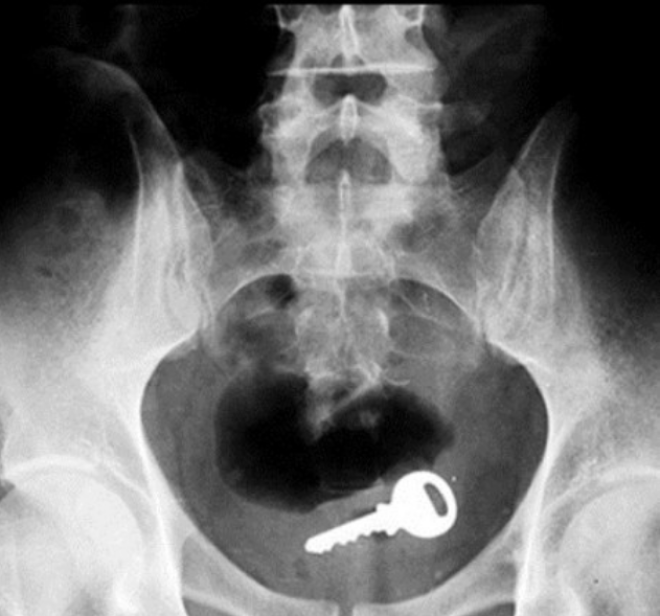 To all the women out there, the key to his heart is here! Go and get your man!

A flashlight!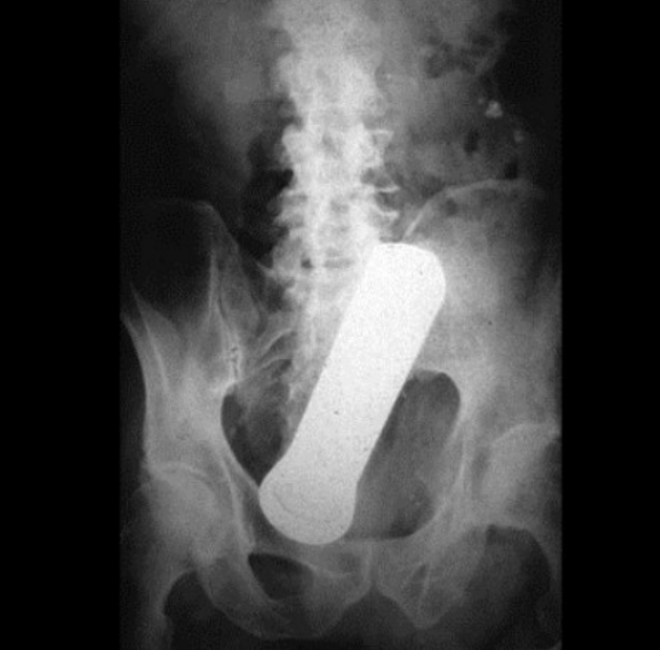 Wow! seriously! Maybe the same guy who kept his key in his butt went in with a flash light to search for it. Now he lost his flash light too in his butt.

Peanut butter jam.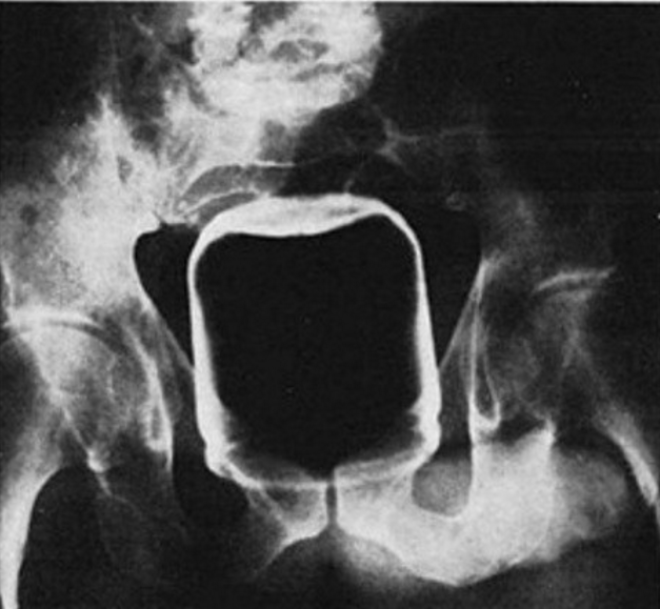 This is such a sick obsession to shove things up your ass! Maybe be he wanted to apply the jam on his buns but went in a little too deep!

Tiny toy car.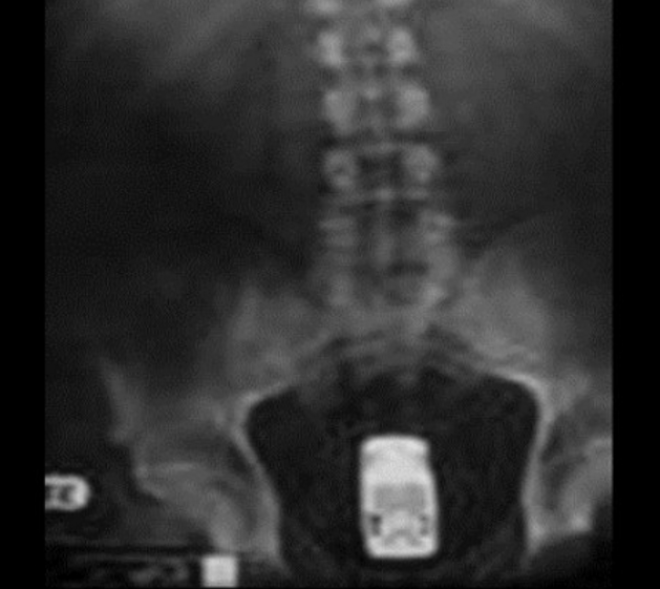 Clearly this toy car landed in the wrong tunnel. Hope the car gets to get out first thing in the morning.

Billiard ball!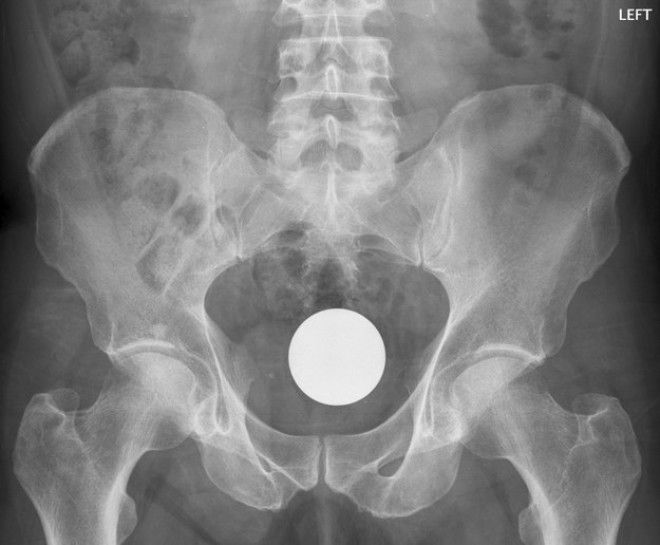 I have played billiards a thousand times and I'am sure that's not how you play it and that's not the right pocket you would want to pot your ball.

A live shell.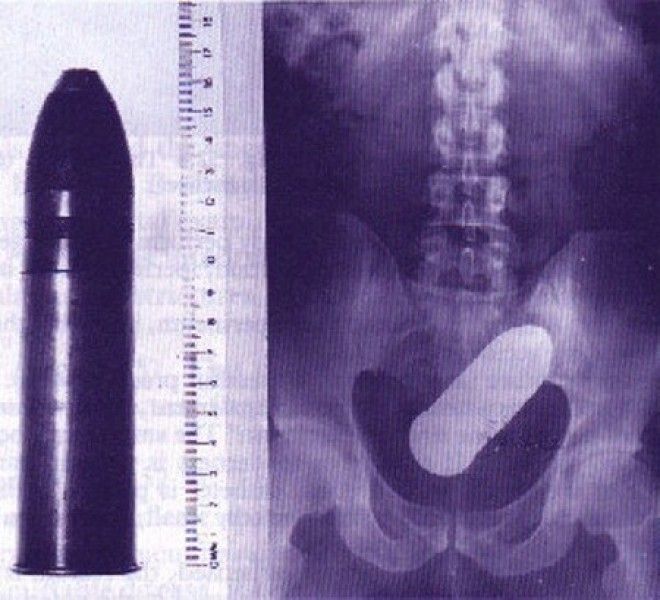 God no! This guys toilet must have had to go through a lot in the morning.

A light bulb.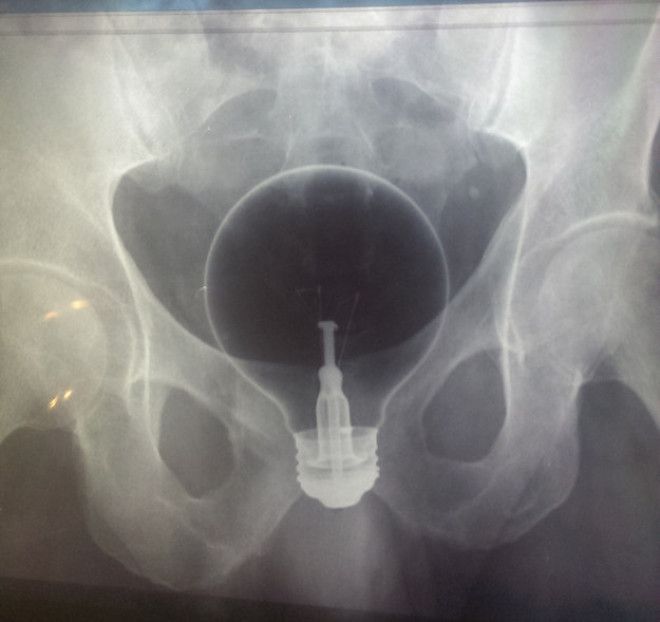 That's definately not the place to put a light bulb.