But these photos will help us return to the past

Santa Monica, California — 1901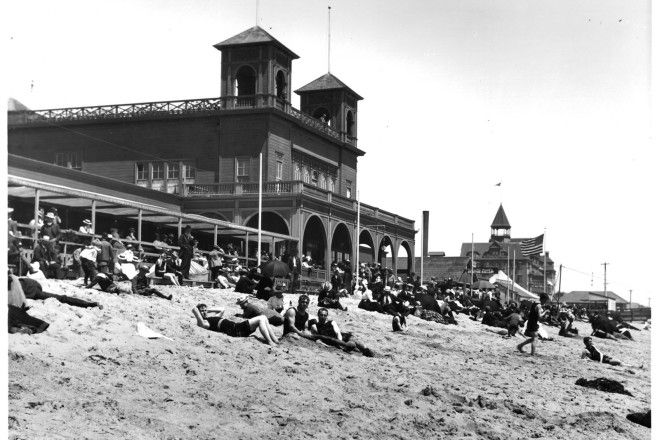 Summertime on the Santa Monica beach.

Cairo, Egypt — 1910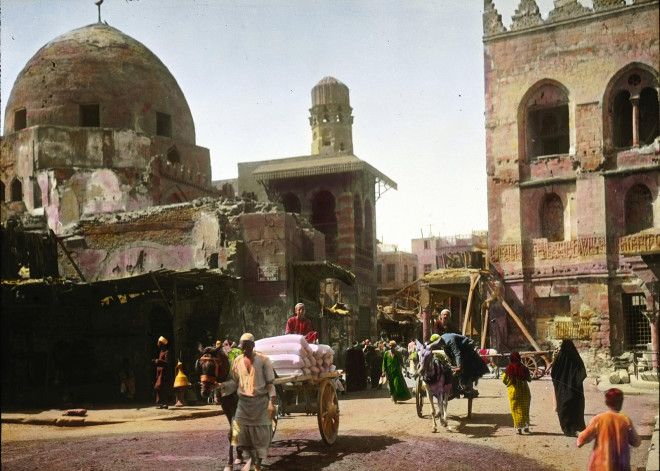 The Kalaoun Mosque in Cairo documented on a hand-colored lantern slide.

Paris, France — 1902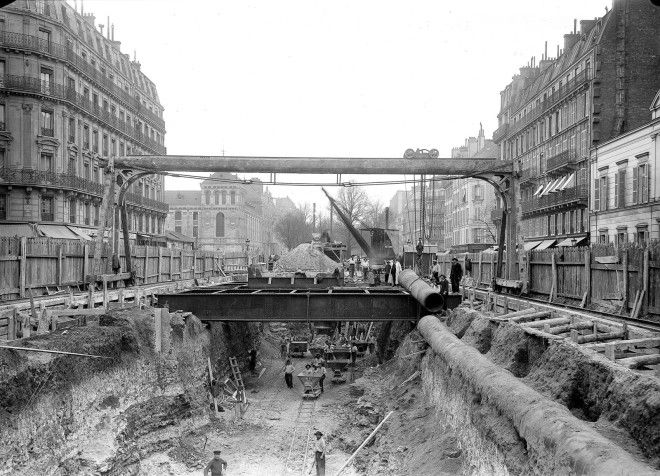 Construction of the subway station in the Rue de Rome on March 17, 1902.

Tokyo, Japan — 1880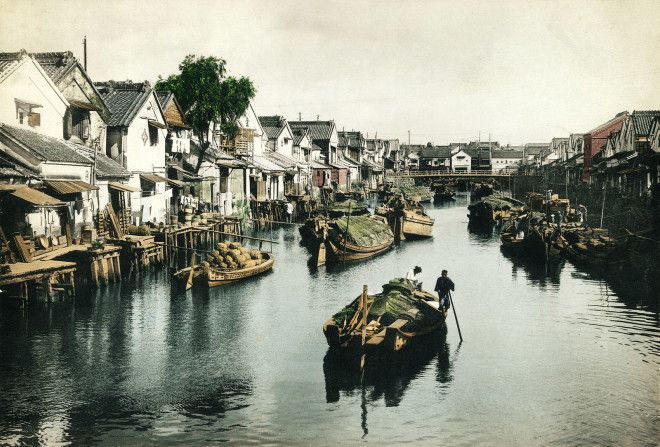 Barges carrying wares are guided along a canal.

Berlin, Germany — circa 1910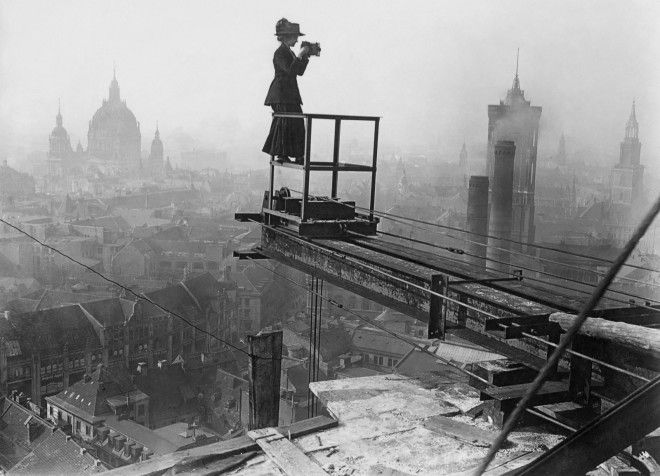 A photographer at work over the roofs of Berlin.

Jakarta, Indonesia — 1885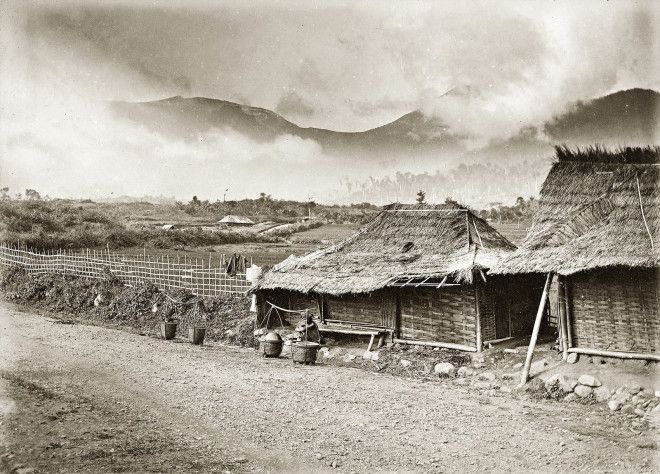 Residential buildings and farms in Jakarta.

Mumbai, India — circa 1890–1910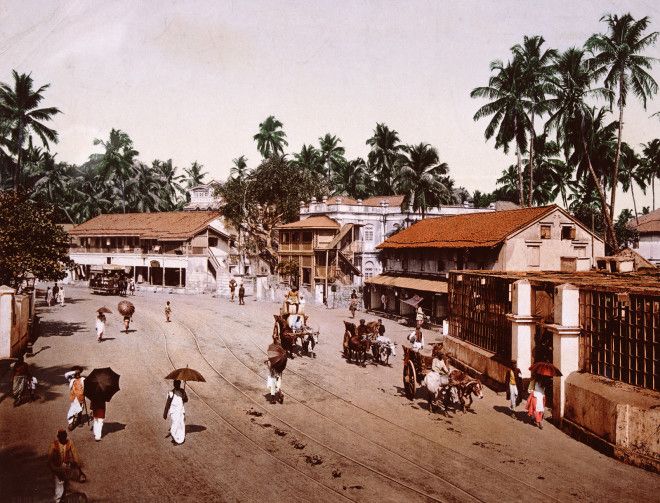 Palm trees rise behind the balconied buildings on Girgaum Road.

Beijing, China — 1910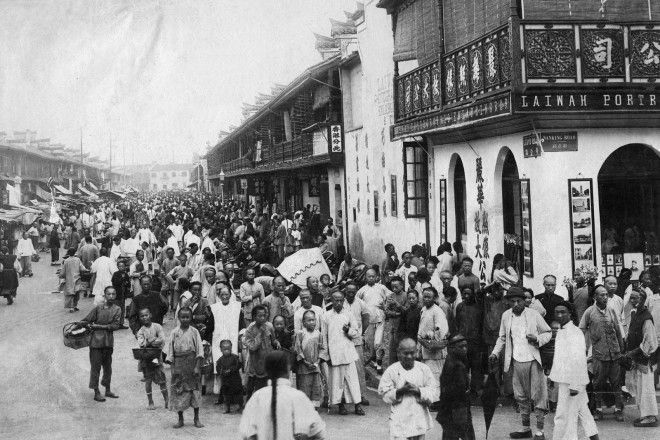 People crowd a busy street in 1910.

London, England — circa 1893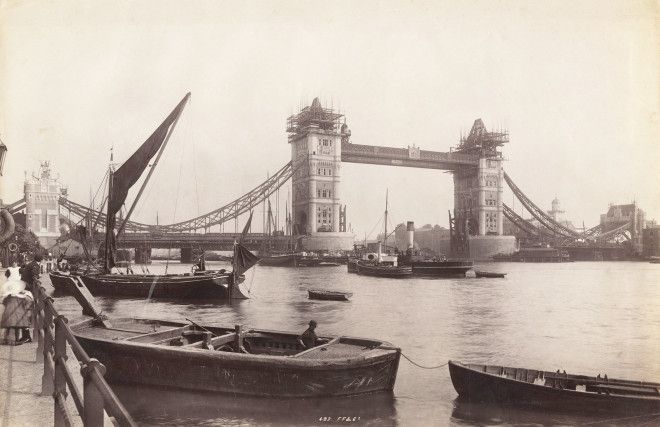 The Tower Bridge is seen under construction with river traffic in the foreground.

Baghdad, Iraq — circa 1909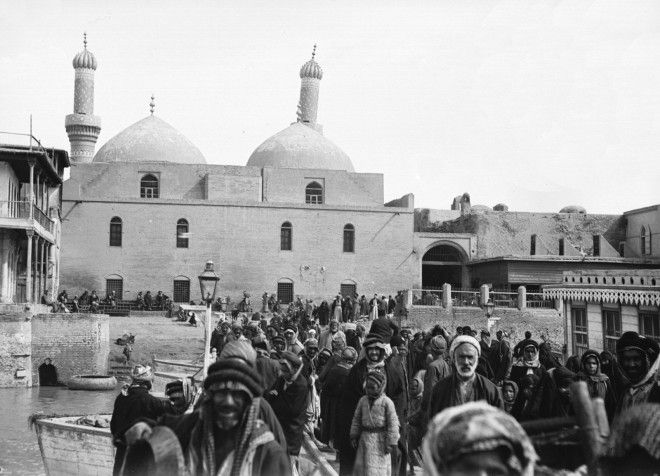 Residents of Baghdad crowd the streets.

St. Petersburg, Russia — 1905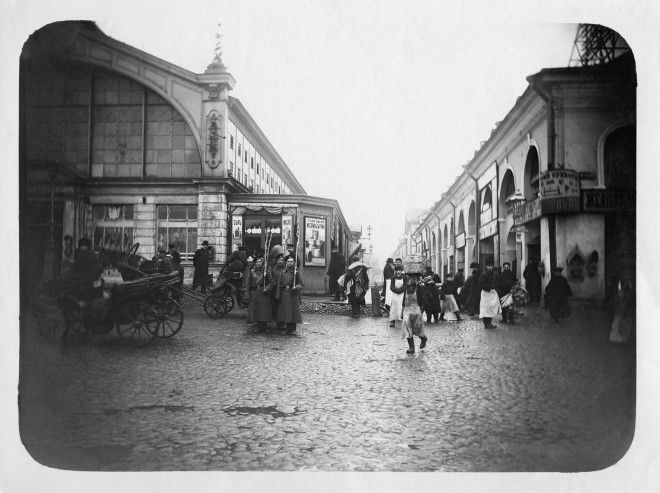 Czarist soldiers with bayonets mounted stand guard on a St. Petersburg street.

Dar es Salaam, Tanzania — 1910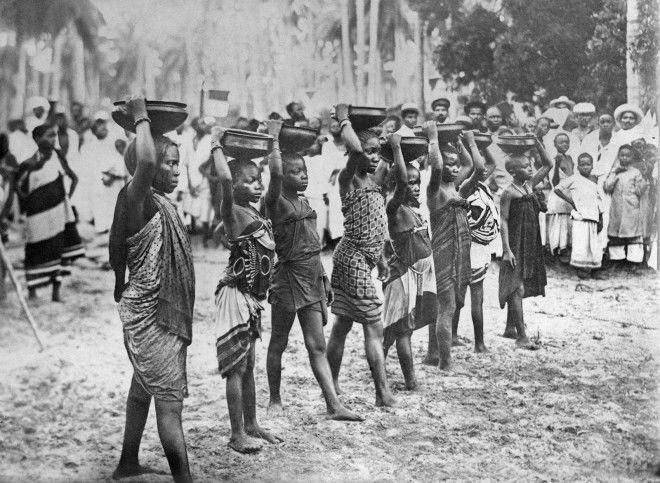 Children carry jugs of water on their heads during a race against each other. The winner is the one who arrives at the goal without spilled water.

New York City — circa 1900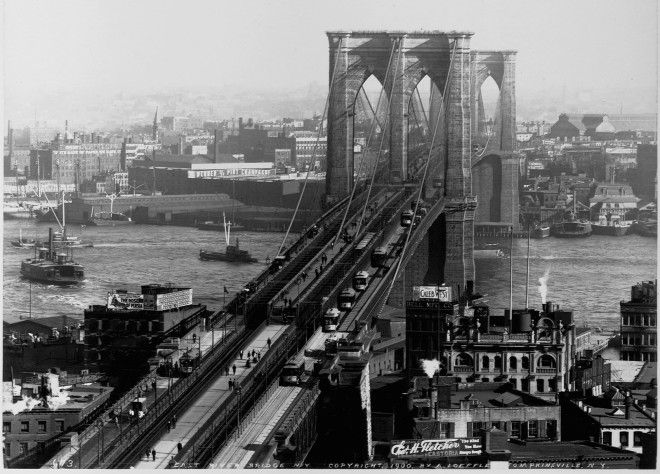 The Brooklyn Bridge is seen at the time of its completion.

Shanghai, China — circa 1900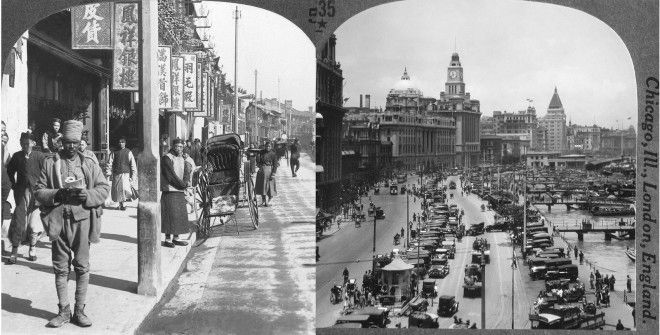 Left: Nanjing Road in Shanghai. Right: The Bund in Shanghai.

Istanbul, Turkey — between 1890 and 1900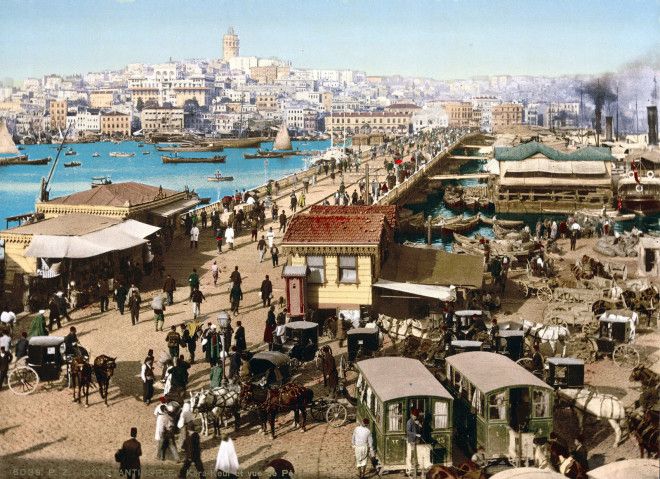 A hand-colored photograph of Constantinople (later named Istanbul).
Saigon, Vietnam — 1912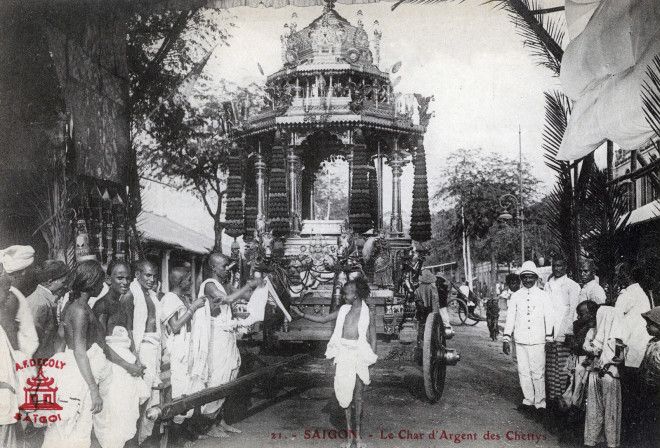 The silver chariot of the Chettiars, a title used by various castes from South India, seen here in Saigon.

Tokyo, Japan — circa 1880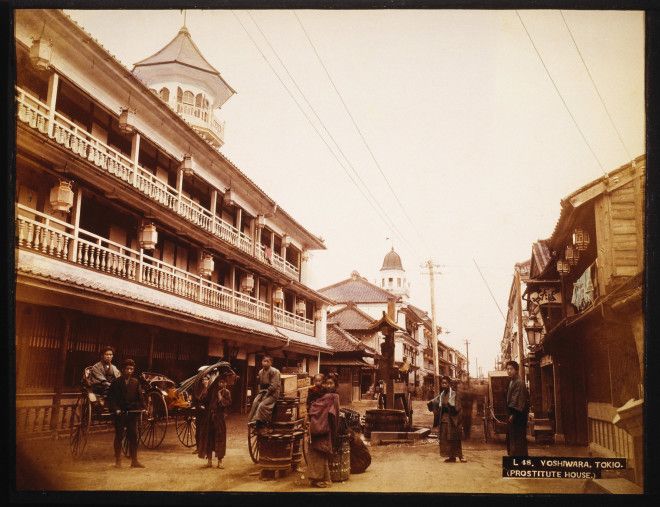 The Yoshiwara District in Tokyo, documented in a hand-colored photograph.

Karachi, Pakistan — circa 1890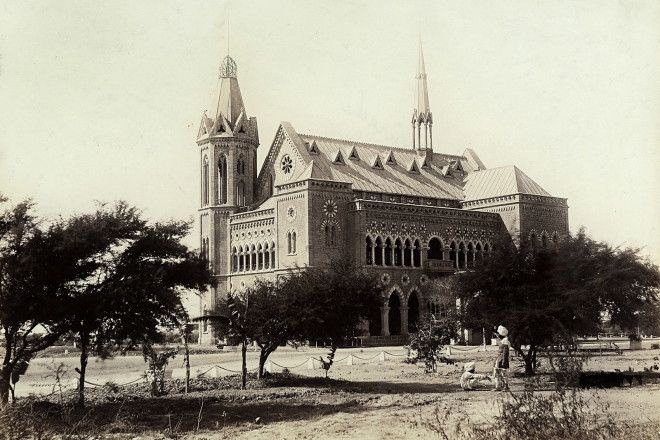 Boys play in front of City Hall in Karachi.

Mexico City, Mexico — circa 1905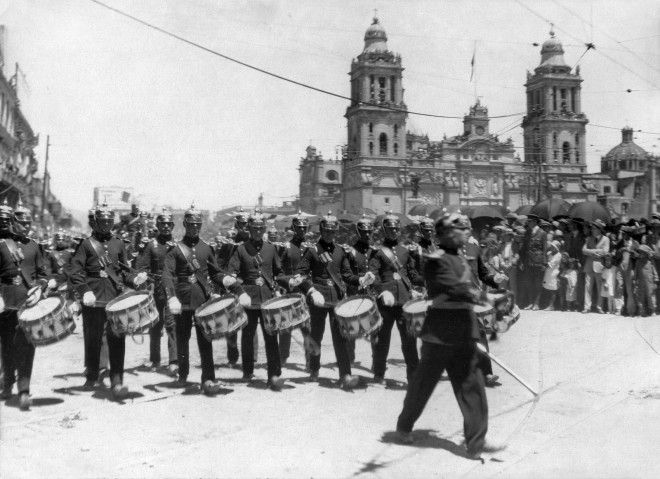 A military parade on Mexican Independence Day takes place at the Plaza de la Constitución in Mexico City.

Johannesburg, South Africa — circa 1900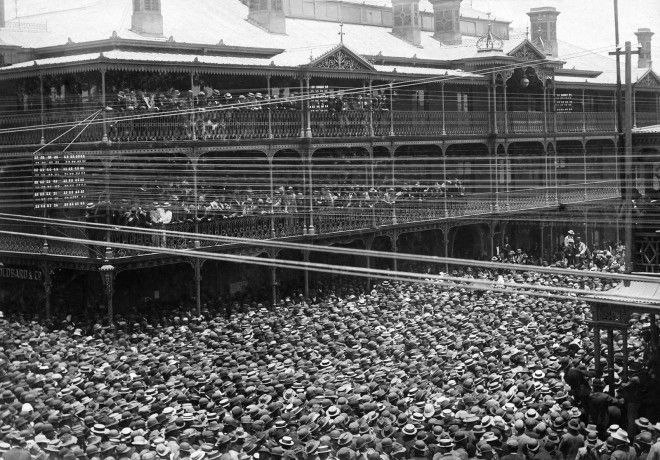 Crowds of people gather at an unspecified rally in the city's streets.

Moscow, Russia — 1914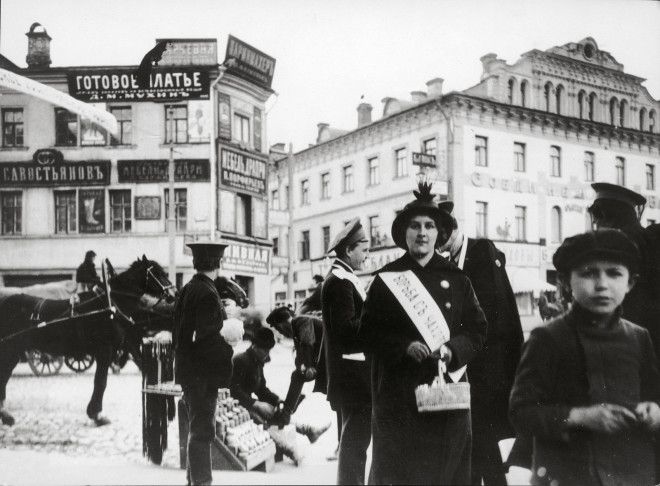 Pedestrians make their way down Arbat Street within the Garden Ring of Moscow.

Tehran, Iran — circa 1910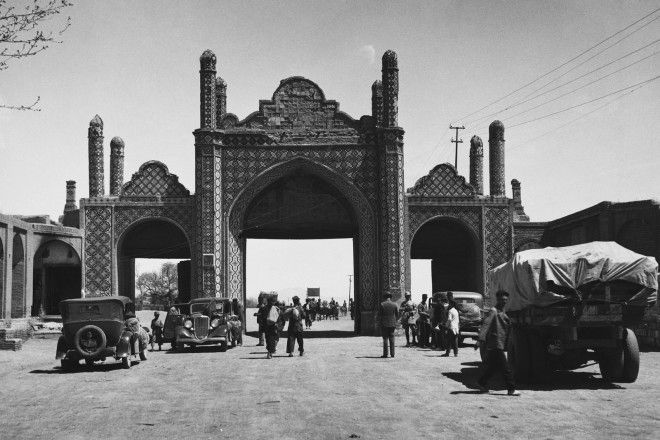 One of the last remaining gates of Tehran frame a bustling street scene.