And we are sure you'd love to visit the place included as a bonus at the end!

1. Blue Pond in Biei, Japan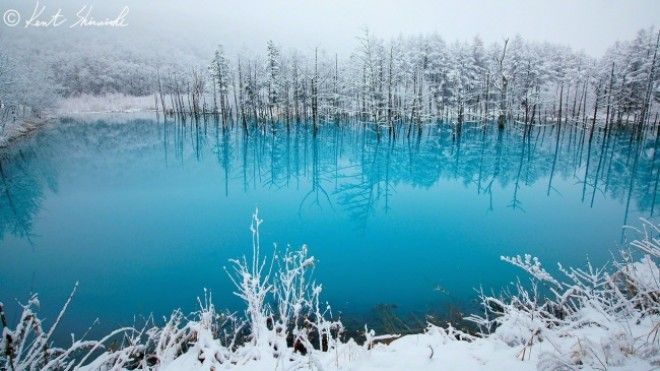 The blue pond in Biei, Hokkaido, appeared as the result of works on a dam built to control erosion processes and protect the nearby areas from mudflows. The unusual bright turquoise color of the water is caused by minerals. For a long time, this natural object remained closed for visitors and only became accessible a few years ago.

2. Tin Mal Mosque, Morocco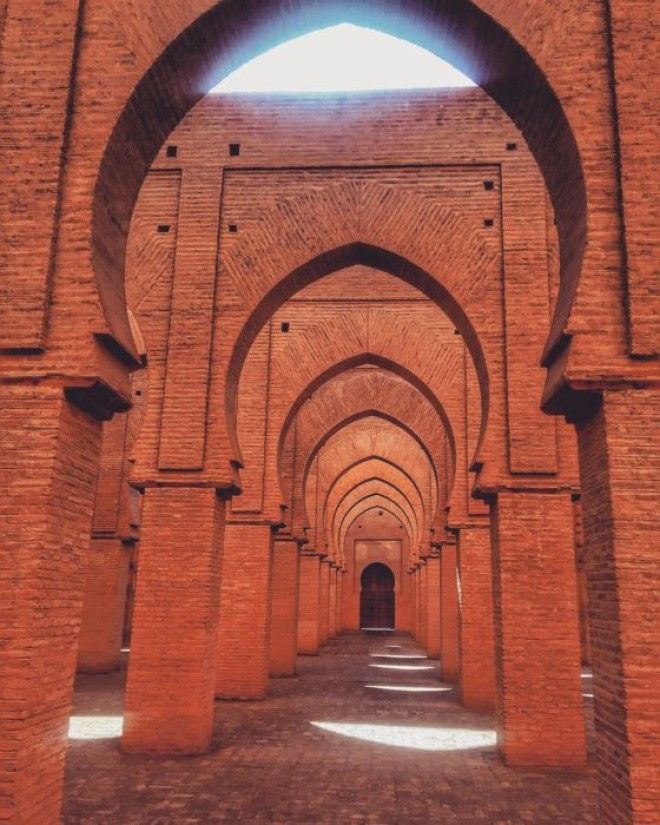 The Tin Mal Mosque was built in 1156 to commemorate the founder of the Almohad dynasty, and it is one of 2 Moroccan mosques open to non-Muslims. In 1995, it was included in the UNESCO World Heritage tentative list. The mosque is located in a mountain village only 100 km (62 mi) from Marrakesh.

3. Meroë, Sudan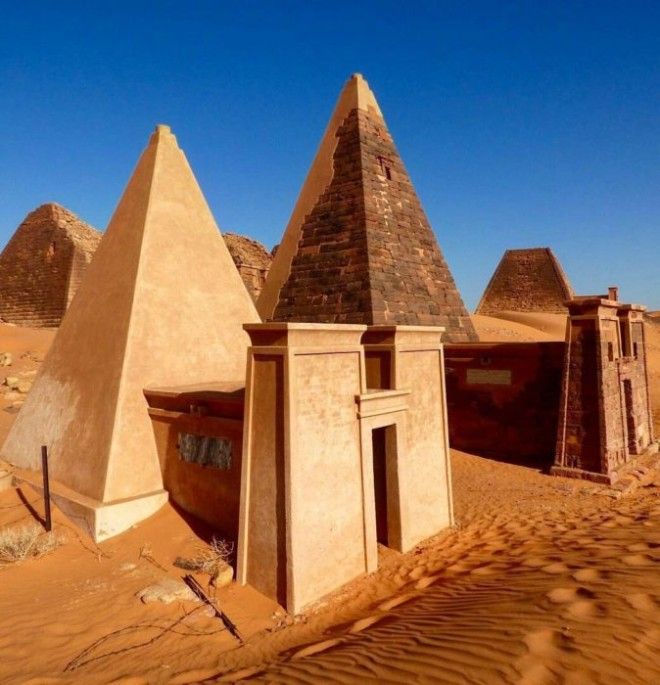 Meroë is an ancient city in what is now Sudan, the capital of the Nubian kingdom of Kush that arose in the 8th century BC. Here you can find lots of pyramids where nobles were buried as well as remnants of palace walls, baths, and temples.

4. Pont d'Arc Natural Bridge, France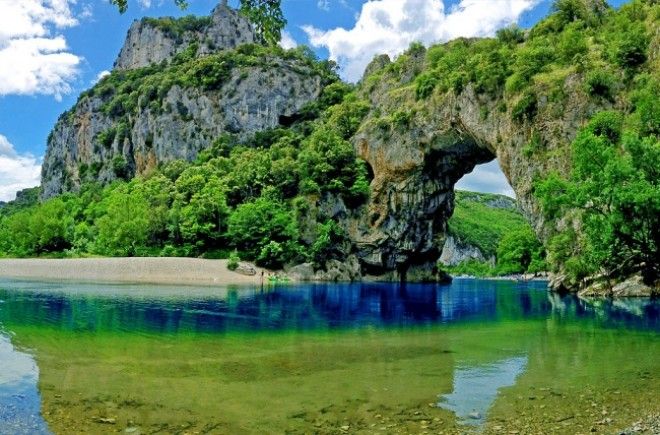 At a 5 km (3 mi) distance from the lively streets of Vallon-Pont-d'Arc, a town in the south of France. It straddles the Ardèche River that washed away the rock to form an impressive arch 59 m (194 ft) wide and 34 m (112 ft) high. It hosts canoeing competitions. There is a Chauvet Cave with rock paintings dating back 30,000 years!

5. Sơn Đoòng Cave, Vietnam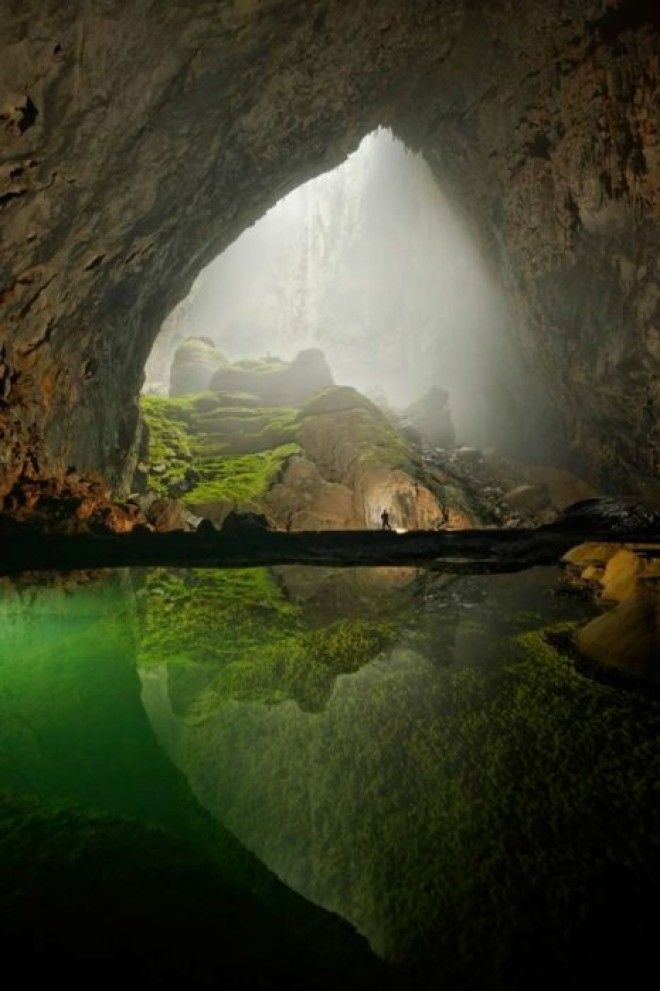 The cave was discovered in 1991, but it wasn't until very recently that it became a stop on tourist trails. Sơn Đoòng is called the largest cave in the world: it is about 9 km (5.6 mi) in length, and its vaults are so high that it could easily accommodate a 40-story skyscraper. The cave was formed due to an erosion of limestone rock.

6. Bell Tower on Lake Reschen, Italy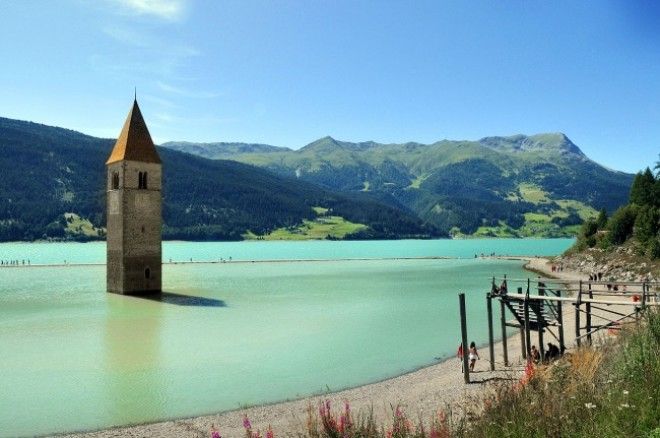 The lake's surface is overlooked by a 14th-century bell tower. Because of the changing water level, sometimes only the top of the tower can be seen. Strong winds raise high waves on the lake, So surfers are welcome. In summer, you can circumnavigate the tower on a motorboat; with the onset of winter, it can be reached by walking on ice.

7. Amphitheatre in Pula, Croatia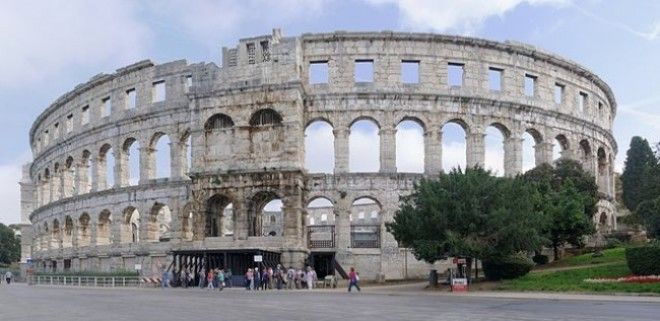 The Colosseum in Rome is one of Italy's best-known attractions. However, the Croatian city of Pula prides itself on an amphitheatre that is no less beautiful. It was built with wood and then rebuilt in stone in the 1st century BC.

8. Mada'in Saleh, Saudi Arabia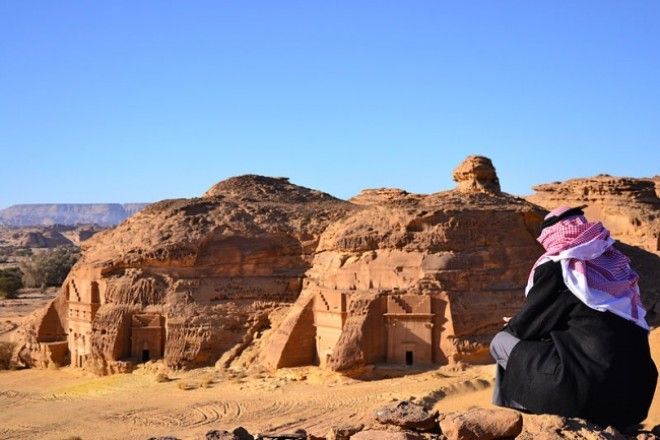 The archaeological site of Mada'in Saleh is not as widely known as Petra in Jordan, despite being the oldest construction in Saudi Arabia: it dates from the 1st century AD.

9. Laberint d'Horta, Spain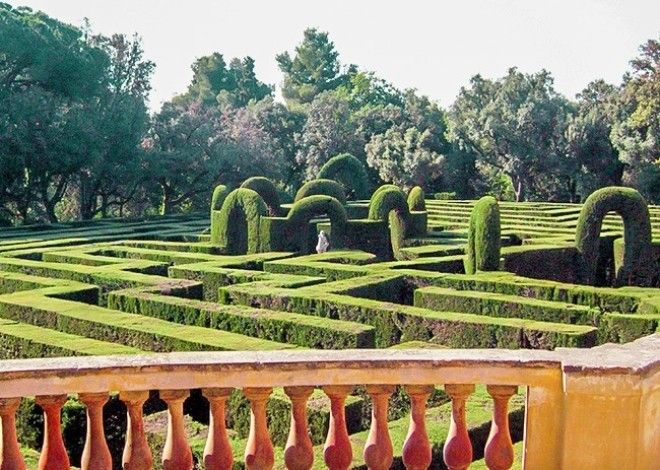 Laberint d'Horta is the oldest park in Barcelona, built in the late 18th century as a neoclassical garden. This place full of delicate hedges, flower beds, pavilions, and canals was a favorite location for holding public and cultural events.

10. Chapel of Saint Michel d'Aiguilhe, France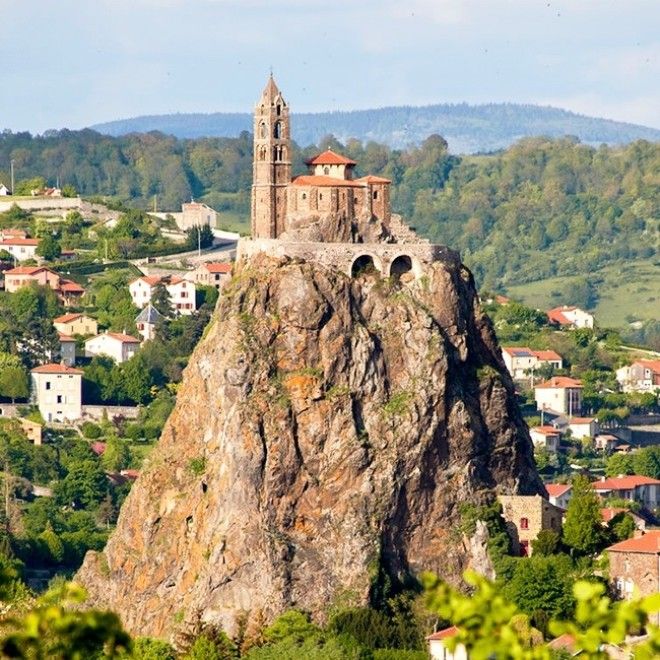 The small town of Le Puy-en-Velay in the south of France is home to a chapel built in 969 on the top of a steep rock (85 m / 279 ft high). Before that, the rock was the site of an ancient dolmen and a Roman shrine, and all the legends call it a sacred place.

11. Elliðaey, Iceland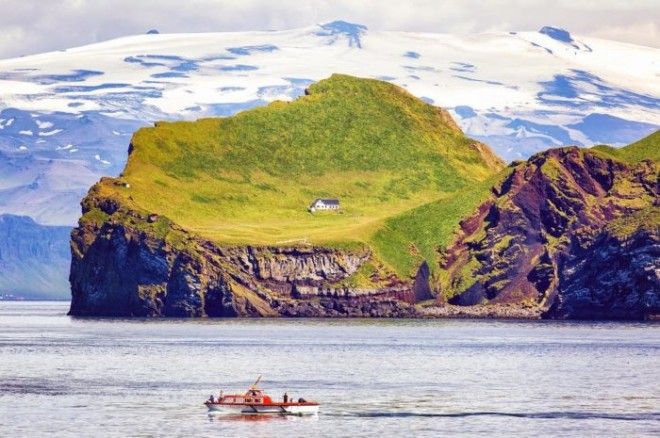 Elliðaey is one of the Vestmannaeyjar (Westman Islands) located off the south coast of Iceland. This is a perfect place to be alone and get away from all the noise: there is only one building on the island. There is no permanent population either, but tourists come here to enjoy fishing, puffin hunting, and taking a sauna.

12. Macquarie Island, Australia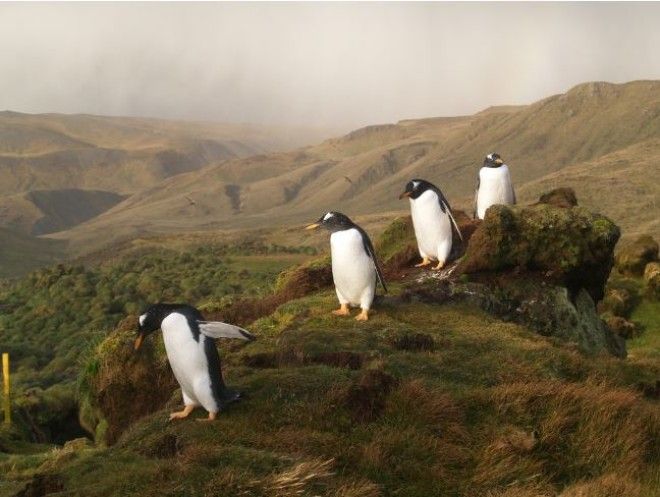 Macquarie is a small windswept island lying between New Zealand and Antarctica, a UNESCO World Heritage Site since 1997. It is the only place on Earth where rocks from the planet's mantle are actively exposed at sea level. And it is a hub various species of penguins, seals, petrels, albatrosses, grasses, and lichens.