Like most girls, Olga used to love playing with dolls as a child. She eventually grew out of it, only to rediscover her fascination with them a few years ago, after seeing a commercial for Monster High Dolls. She bought one, but then she wanted another one, and another one. She was so enthralled with Monster High Dolls that she spent a lot of time looking at photos of the different dolls online. One day, Olga spotted one that she had never seen before, and after doing some research, she learned that it was an OOAK (One Of A Kind). She found it incredible that someone could create that level of detail on a doll completely by hand, and she spent a whole year researching and watching tutorials online before taking up a brush and trying it herself.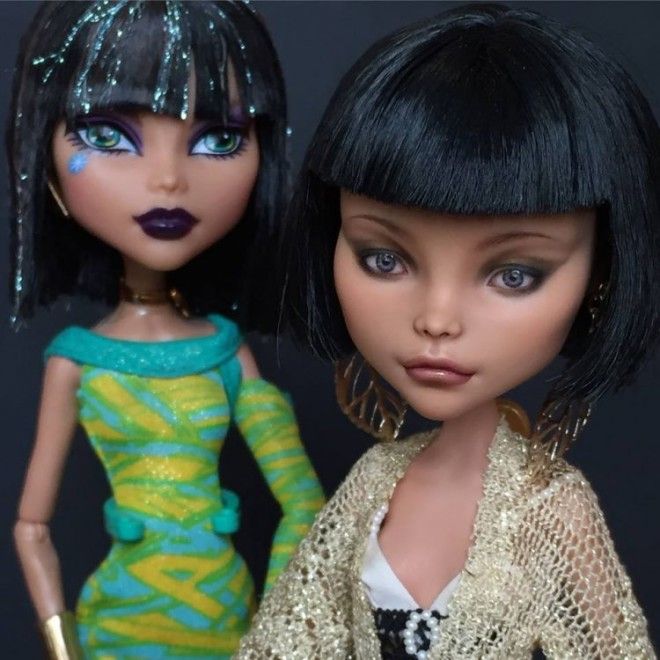 Kamenetskaya repainted her first doll in 2013, and has been doing it ever since. She recalls looking at that first doll after completing it and thinking it was beautiful. After three months of practice, she couldn't stand looking at it. As her skills improved, she started posting her work online and taking orders from OOAK doll collectors. Today, her creations are so sought-after that she has to stop taking orders for long periods of time just so she honor her previous ones.
Looking at what Olga Kamenetskaya can do to a generic doll, it's no wonder her works are so popular. From transforming them into doll versions of celebrities like Clara Delevigne, Kevin Spacey or Natalia Vodianova, to creating realistic versions of popular mass-produced and even bringing the fruits of her imagination to life, there's no limit to the young Ukrainian's talent.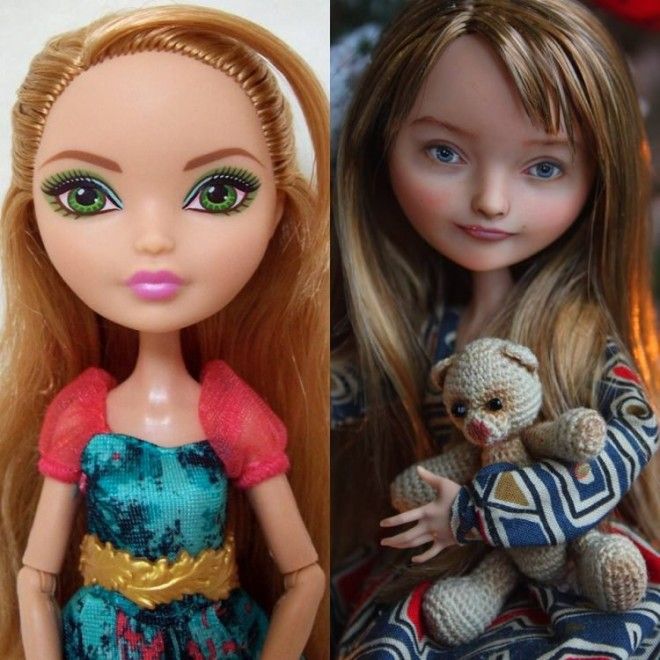 Even though she mostly works with Monster High and Ever After High dolls, Olga has experience with many other types of dolls and never backs off from a challenge. She uses acrylics, dry pastels, varnishes and fixers to repaint the dolls, but sometimes she'll actually use real makeup as well.