There has never been a more rugged way to adventure around the world in an RV, but don't think that you will be sacrificing luxury with a rugged exterior. Action Mobil is an Australian company which manufactures a whole series of tough off-road RV's which are powered by
720 HP engines
, and make plenty of room for living on the inside. Don't start thinking all of this awesomeness will come cheap, however, the price tag sits just shy of
US$1 million
.
You definitely can travel the world in this vehicle, and to be honest, there really isn't much this RV can't handle. When the vehicle is being driven, it generates power for all of the internal fixtures and appliances, which is then stored up in batteries. On the back side of some models, there is even a hydraulic lift to store your dirt bike for all those more extreme off-road adventures.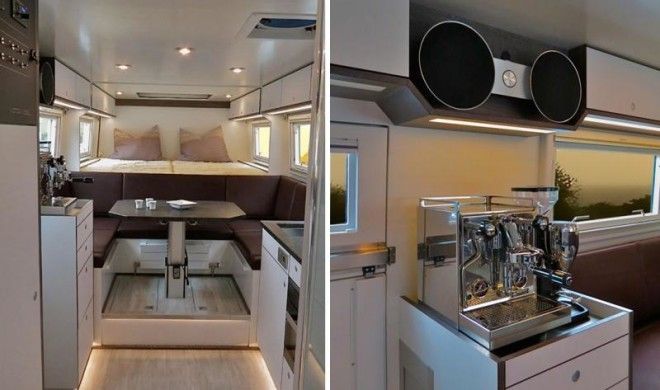 Between beautiful bathrooms and functional bedrooms and eating areas, these RV's really make you forget that you're living in only
23 sq. ft. of space
.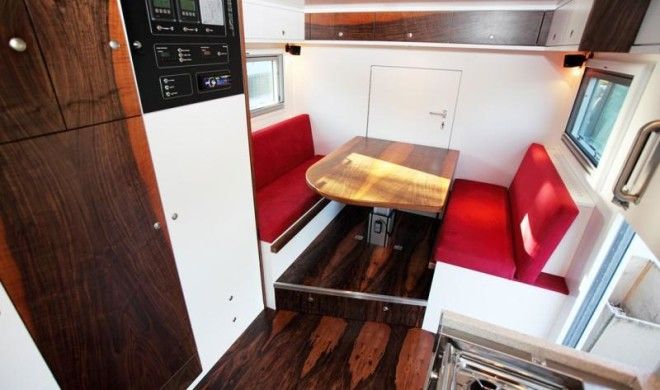 Typically, when people think of RV's they are reminded of camping, tight quarters and a big bulky van that is hard to maneuver and eats up diesel. While this RV may still eat up diesel, the luxurious interior and rugged off-road style make that downside just a little bit more worth it.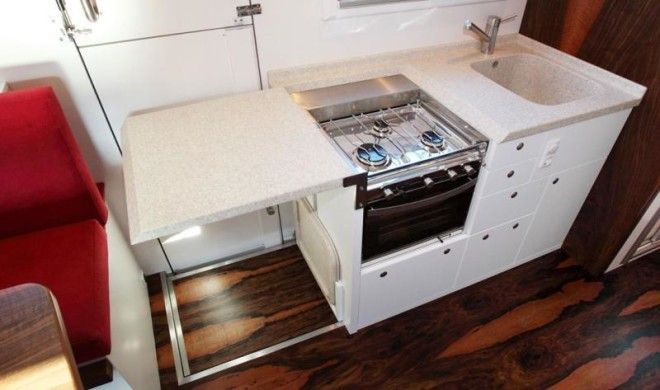 If anyone is planning on buying one of these, let me know because I would love to borrow it for just a few days, maybe? Anyway, this is an RV set for the zombie apocalypse, but luxurious enough to house even the most classy of occupants. This is definitely going to be making my list of things I want.