Education, wise investments, and access to opportunities unavailable to most people make it easy for rich kids to continue making a lot of money. However, there are a few wealthy individuals who truly did work hard to rise above their humble beginnings and become extremely rich.
10. Leonardo Del Vecchio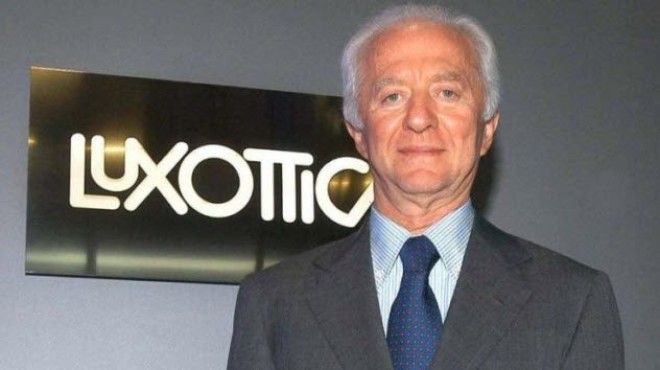 Leonardo Del Vecchio was born in Milan, Italy, in 1935. Just a few months earlier, his father had died. His mother could not afford to raise him alone, so she gave him to an orphanage.
When he was a teenager, he became an apprentice to a tool and die maker and then got a job at a factory called Johnson that produced medals and badges. The factory had a program that paid for art school tuition, so he studied at night and worked during the day. After graduating, he was given the new job of head machinist, stamping badge patterns into metal.
After years of working in these factories, he began noticing how many small metal cast parts went into making eyeglasses and he knew that there was a huge demand for them. He used his skills to open his own studio to manufacture eyeglasses in Milan.
When he was 26, he learned that a town called Agordo was offering free land to anyone who opened a factory there. So he left everything behind in Milan for that opportunity. After a few years, he realized that he needed to create the name Luxottica so that every company that created their glasses in his factory would carry his brand.
Del Vecchio continued to make wise businesses decisions over the years, and the corporation now produces Ray-Ban, Coach, Oakley, Prada, and much more. According to Forbes, Del Vecchio has an estimated $22.6 billion net worth. During an interview, he said, "When I was starting out, I never thought I would get this far. I was always just trying to do well for myself."
9. Peter Dinklage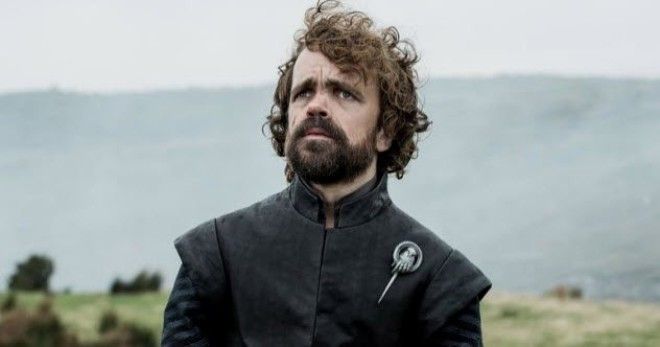 Fans of Game of Thrones will know and love Peter Dinklage for his portrayal of Tyrion Lannister. Looking at his talent, it's easy to assume that he always had success in life.
The reality is that he was born in New Jersey to parents who didn't have a lot of money. He had aspirations to be an actor, so he went to college and got a degree in theater. After graduating, he had a huge amount of student loan debt. He couldn't afford an apartment, but at least his friends let him stay on their couches in New York City.
Dinklage started getting day jobs cleaning. When he finally pulled together enough money to share rent on an apartment, it was only enough to earn him a permanent spot on the floor. After two years of searching for work, he finally got a full-time office job doing data processing. The money he made was only enough to stay in an industrial loft without heat.
He hated this job, couldn't find a girlfriend, and drank constantly to ease the pain as he snuggled with his cat, Brian, in the cold apartment. When he turned 29, he promised himself that he would take the next acting job and leave his miserable data processing job behind.
Even then, it took years of building his acting resume to land the lucrative role in Game of Thrones, which eventually paid him over $1 million per episode.
During a speech, he said, "Don't search for defining moments. They will never come. [ . . . ] Don't wait until they tell you you're ready. Get in there. I waited a long time out in the world before I gave myself permission to fail. Please. Don't even bother asking. Don't bother telling the world you are ready. Show it. Do it."

8. Do Won Chang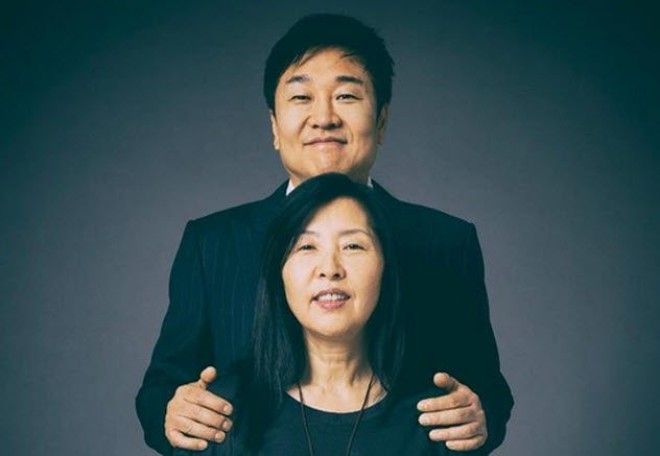 In 1981, Do Won Chang moved from South Korea to the United States with his family. (Sources conflict on his exact age, but he was in his twenties.)
He began applying for jobs right away in Los Angeles and worked in a coffee shop washing dishes for $3 an hour. He took a second job at a gas station. Then he decided to start an office cleaning business, so those three jobs kept him working from the moment he woke up until midnight every single day.
Whenever he saw a man driving a luxury car at the gas station, he asked, "What do you do for a living?" He began to notice a pattern: Many of them worked in the clothing industry. So, he quit washing dishes to work at a clothing store to learn everything there was to know about the garment industry.
Through his three jobs, he was able to save $11,000. He used the money to open a store called Fashion 21, which sold wholesale clothing at low prices. He began to open more stores and changed the name to Forever 21.
During the Great Recession of 2008, Chang chose to open even more Forever 21 stores instead of cutting back on expenses. His goal was to create 7,000 new jobs every year, which also helped his company. Today, Do Won Chang has a net worth of $3.1 billion.

7. Magnus Walker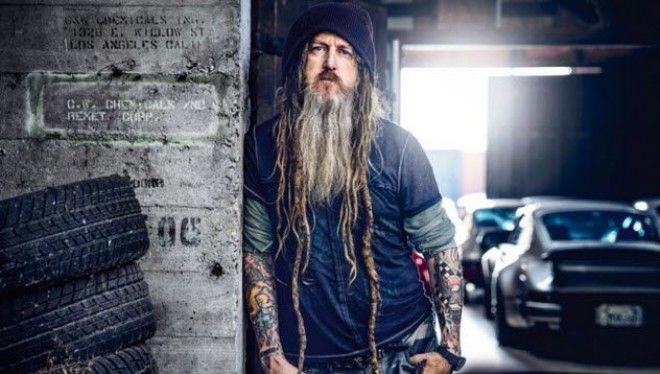 As a teenager living in Sheffield, England, at the peak of the punk rock era, Magnus Walker dreamed of owning a Porsche someday, but he was far too poor to do so. He knew that he wanted to move to the United States, but he was broke. So he signed up for a job through a summer camp program in Detroit, which gave him a free flight. When the summer was over, he took a bus to Los Angeles.
He dropped out of school at 15. Instead of looking for a traditional job, he started going to thrift stores and finding cool clothes, like Levi's jeans and motorcycle jackets, to resell on Venice Beach.
He quickly realized that people loved his own clothing items, which were custom patched jeans. He began selling his own designs, and his profits went through the roof. His clothing business, Serious Clothing, began selling to Hot Topic and styling rock stars. He earned enough money to buy a Porsche. Then he began collecting, customizing, and reselling them, too.
After getting married, his wife suggested buying a dilapidated building in the Arts District of Los Angeles. At the time, it was home to squatters and a hotbed of criminal activity, so they gave it a complete makeover.
The style was so cool that it quickly became a perfect filming location to rent out. According to CNBC, Walker's personal Porsche collection alone is worth $7.5 million, and that doesn't even count his businesses and real estate assets.

6. Ingvar Kamprad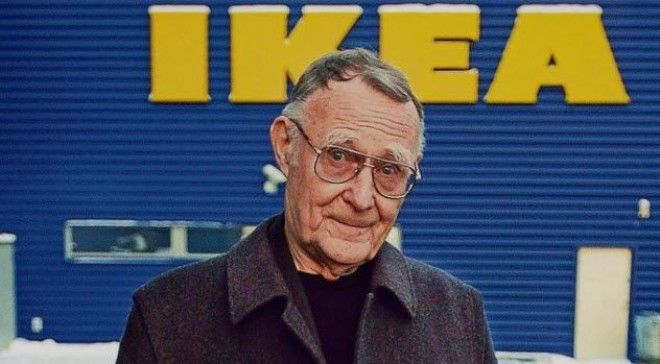 Ingvar Kamprad was born on a farm in rural Sweden. His family was so poor that he began working at six years old to sell matches to people in town. At 10, he rode his bicycle around, trying to sell Christmas decorations door-to-door.
Kamprad had dyslexia, which made it difficult for him to get good grades. But he tried his best to overcome his disability. When he was 17, his father gave him a small reward for getting such good grades in high school. He decided to use that money to start a business called Ingvar Kamprad from Elmtaryd, Agunnaryd (aka "IKEA").
After years of trying to sell to his neighbors, he realized that everyone needed furniture and home decor. So he began selling products at lower prices than his competitors. The local furniture businesses began to boycott him to stop him from buying wholesale.
If he wanted to sell furniture, they said, it needed to be his own design. He decided to create furniture that was simple, modern, and cheap. Today, there are over 350 IKEA stores worldwide.
Ingvar Kamprad died at 91 years old in January 2018. At the time of his death, he was worth $58.7 billion.

5. Oprah Winfrey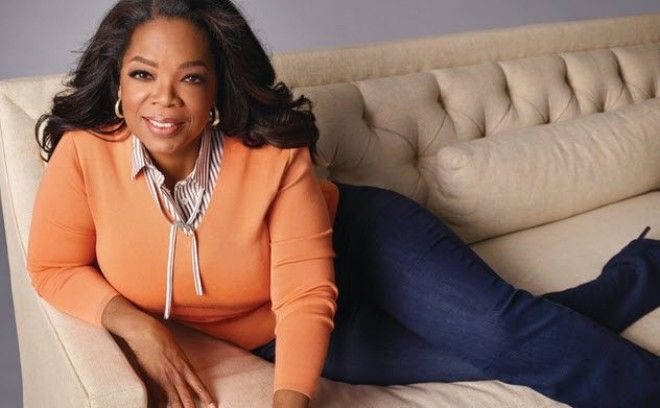 Oprah Winfrey was born in a tiny town in Mississippi to a teenage single mother who worked as a housemaid. They had to rely on family to help them survive. When she was just nine years old, multiple men from her family raped her repeatedly. She moved to Tennessee to live with her father, but the sexual abuse never stopped.
At only 14, she got pregnant. The baby died soon after birth. Though Oprah had been through hell and back at such a young age, it only made her have more empathy for the pain of others.
She was incredibly smart and excelled in school. She got a scholarship to college and a job at a radio station. She worked her way up to being a news anchor. There was something truly special about her personality. When she was 30, she became the first black woman in history to have her own talk show. Today, she is worth $2.7 billion.

4. John D. Rockefeller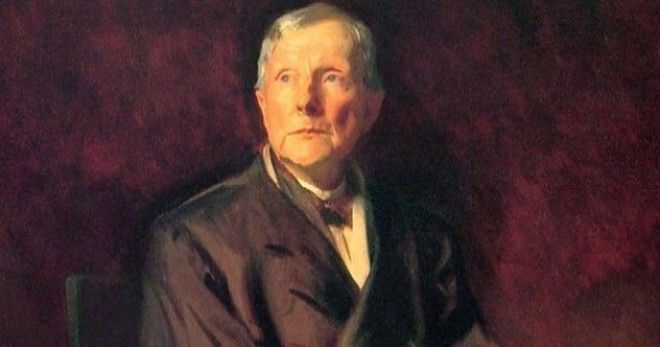 When you hear the name "Rockefeller," it's hard not to associate it with wealth. However, it didn't start out that way. All the way back in 1839, John D. Rockefeller was born in Richford, New York, but his parents were poor and needed to move to Ohio.
As a young man, Rockefeller took an accounting class. This helped a business owner trust Rockefeller as a bookkeeper for a produce shipping company when he was only 16 years old. At 20, he was ready to start his own business. He began earning commissions on selling essentials like hay and meat but later realized the real money was in oil.
Rockefeller opened his first oil refinery when he was just 24. Soon enough, his business skills helped to grow it into the largest refinery in the area, and it became Standard Oil. In 1916, he became the world's first billionaire. When he died in 1937, his assets were worth 1.5 percent of the entire US economy.

3. Gabrielle Chanel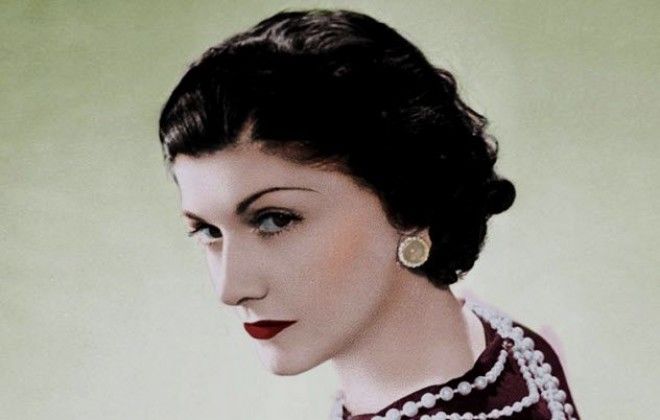 A young girl named Gabrielle "Coco" Chanel was born in 1883 but abandoned by her father at an orphanage in France at a very young age. At the orphanage, nuns taught her how to sew, and she was able to use those skills as a professional seamstress.
At night, she worked as a singer at a bar for extra income. At the time, women were not allowed to open bank accounts, vote, or own property on their own. Determined to succeed, she met a rich man at the bar and began living with him as a mistress when she was 23 years old. This helped her learn how to speak and act like wealthy woman so that she fit in with high society.
Once she firmly established friendships in the upper class, she set out to create clothing made with "poor" fabrics. At the time, women were wearing feathers, corsets, and heavy brocade fabrics.
Chanel called this "vulgar" and began creating comfortable sportswear and simple, chic dresses. Her designs in Paris influenced fashion everywhere in the world. She opened boutiques, and soon enough, she never needed to seek the help of a man again.
Today, Chanel products are incredibly expensive and a symbol of total luxury. The current owners of Chanel are worth $19 billion.

2. Lebo Gunguluza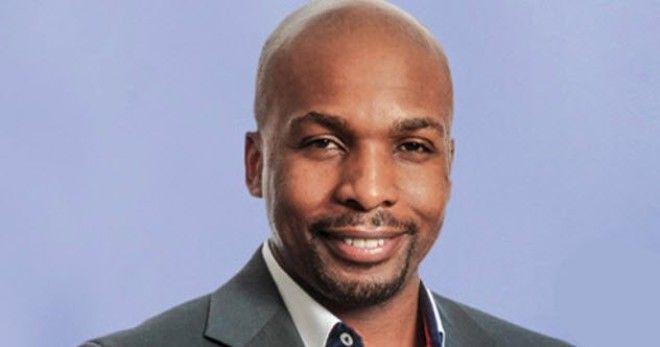 When he was very young, Lebo Gunguluza's father died from cancer. His mother had to raise him and his siblings alone in one of the poorest neighborhoods of Port Elizabeth, South Africa. He struggled in school, and his mother spent what little money they had to send Gunguluza and his siblings to a private school.
He wasn't able to get his high school diploma until he was 20 years old. He swore to himself that he would never struggle with poverty again. He vowed that he would be a millionaire by age 25 and devoted his life to just that.
Gunguluza went to college to study business and got a sales job to help pay for tuition. After graduating, he founded a company called Gunguluza Enterprises & Media. By age 27, he became a rand-millionaire.
In 2015, his net worth was estimated at US$19 million. He is also a judge on the South African version of the TV show Dragon's Den, where he mentors other entrepreneurs.

1. J.K. Rowling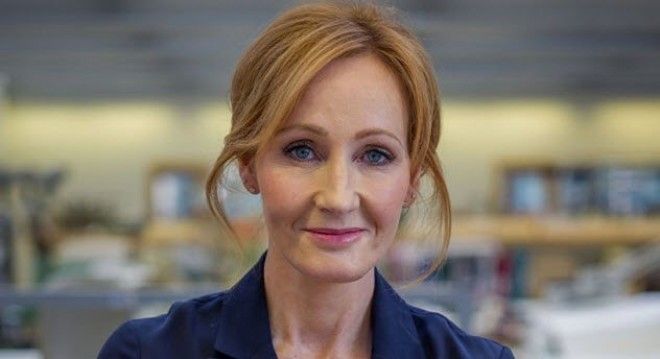 Joanne Rowling grew up with two parents who struggled financially. She went to college with the dream of becoming a novelist, but her parents always told her that it was a pipe dream.
As an adult, Rowling had to flee an abusive relationship in Edinburgh, Scotland, as a single mom. She was very nearly homeless, relying on government assistance to survive.
Hitting rock bottom was the inspiration for her to dive into writing stories, so she focused on finishing her idea of Harry Potter, which had been brewing in her mind for a long time. Multiple publishers rejected her manuscript. Finally, when she was 32, Harry Potter and the Philosopher's Stone was published in the United Kingdom.
Today, she is the most successful novelist in the world. The Harry Potterfranchise has grossed at least $7.7 billion, and she is personally worth $650 million.