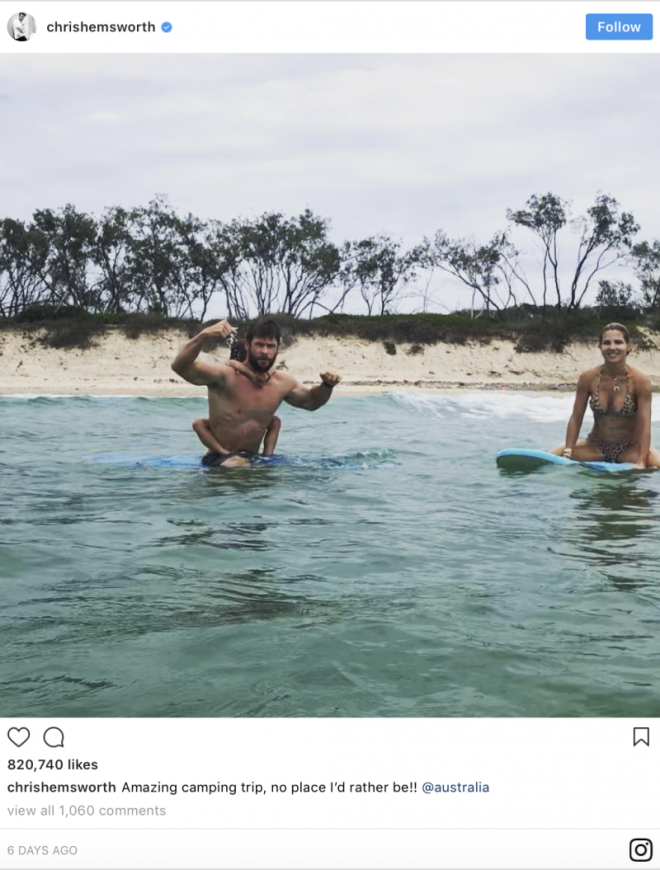 The Aussie star was enjoying family time back in his homeland and making everyone fangirl hard as he shared pictures spending quality time with his kids.
The Thor actor decided to skip out on the Oscars this year and opted for some camping, swimming and barbecuing with his family. Hemsworth has three kids with wife Elsa Pataky, who is a Spanish model, actor, and producer. The adorable couple shares a 5-year-old daughter named India, and 3-year-old twin boys Tristan and Sasha.
Chris Hemsworth shared several adorable Instagram posts having a great time with his family skipping rope, roasting marshmallows over an open campfire and surfing. He even referred to his daughter India as his surf coach, writing 'she's like a little angel on my shoulder constantly feeding me knowledge and inspiration.'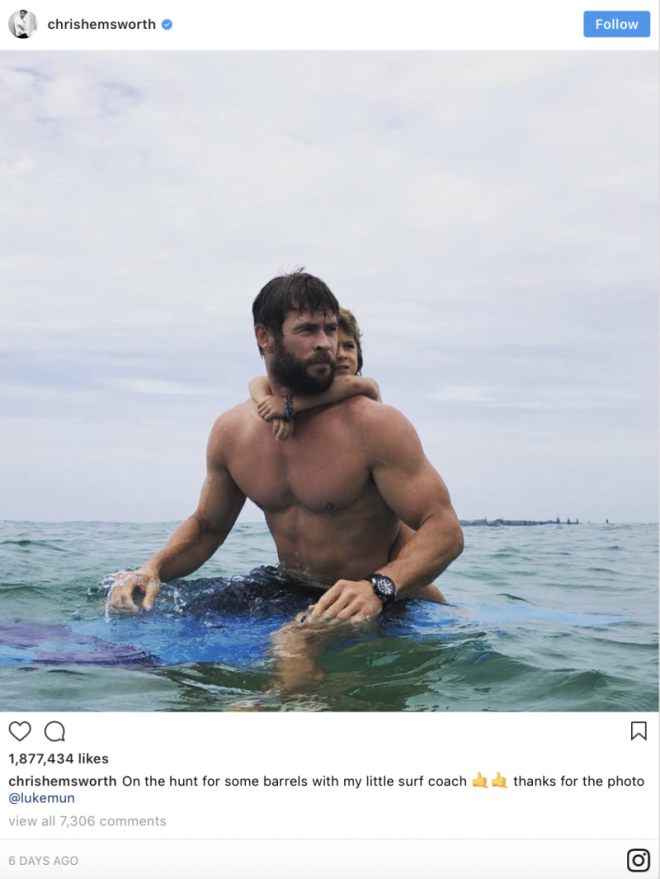 But the sweet message dedicated to his wife of eight years came a couple of days later, on International Women's Day. The Marvel actor shared a sweet photo of the two of them on their family trip, followed by pictures with his daughter and mom. Hemsworth previously admitted in an interview with GQ that Pataky has made many sacrifices for his career.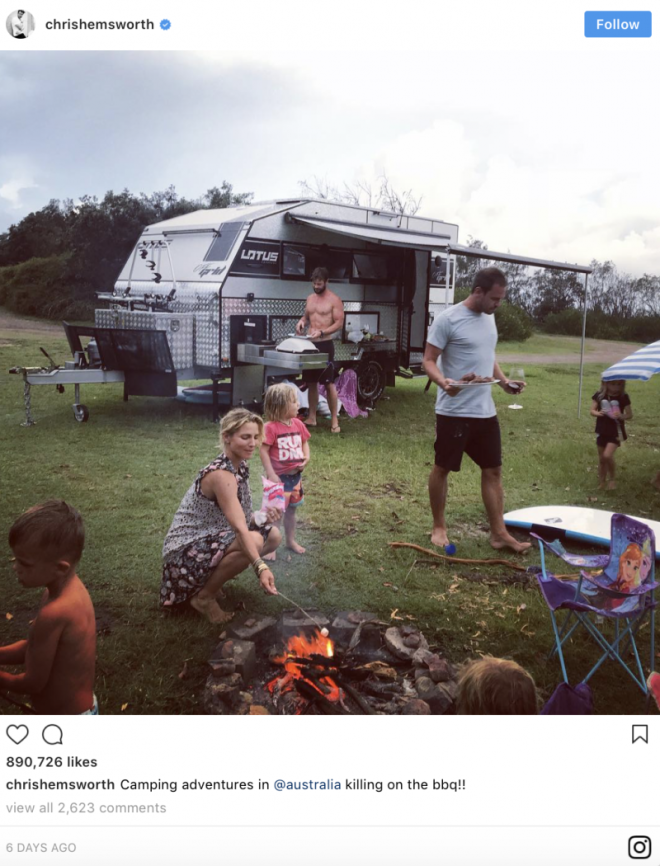 The actor wrote, 'Happy international women's day to my beautiful wife, daughter, Mum and all the incredible women out there for their strength, compassion and courage to make the world a better place.' Let's collectively swoon.
Chris Hemsworth also used the opportunity to spread awareness to a cause he supports, the Australian Childhood Foundation, which strives to defend and help children that have been abused. The star wrote, 'and let's not forget that the women of tomorrow are being grown and nurtured among the children of today! Yet another reason to #defendchildhood for all children today and every other day!'