They were asked by a restaurant called Galeria Urbana to redecorate their old bathroom without changing its tiles. So, the artists photographed a neighborhood in Kaunas they grew up in and printed some stickers. The result- an unusual interactive experience like you haven't seen before.
"Lithuania often neglects its public spaces," Gyva Grafika told Bored Panda. "A lot of people live in the cleanest apartments but once they step outside the situation changes completely. Stairwells, yards, and other public spaces are usually abandoned and ignored. For this reason, we have decided to balance these daily surroundings and introduced the outside to the inside." Thus, the "WC for architects" was born.
Following the success of the project, Gyva Grafika has now decided to sell tiles just like these. If you're interested, contact them on social media.
A restaurant has asked a creative design studio to redecorate their old bathroom

But they were told not to remove its old tiles

So, the studio decided to photograph the neighborhood they grew up in and turn the images into stickers
"There were people who didn't trust the paparazzi they saw through their windows. Some even went outside to question us"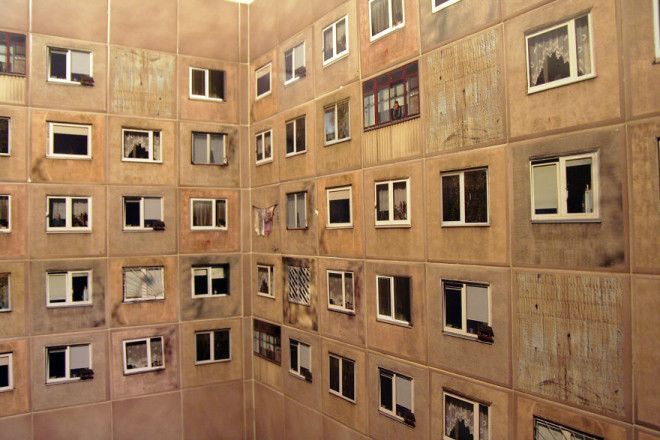 "But we would tell them about the art project we were working on and they would happily leave us alone"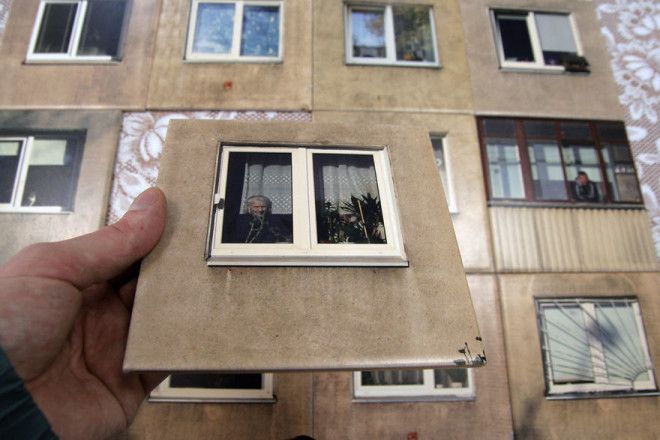 "Lithuania often neglects its public spaces"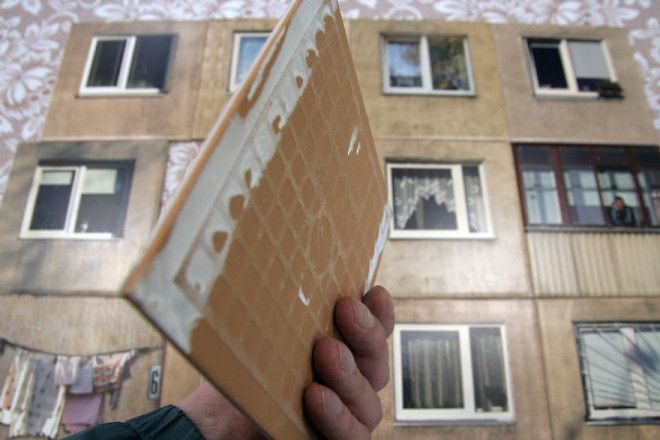 "A lot of people live in the cleanest apartments but once they step outside the situation changes completely"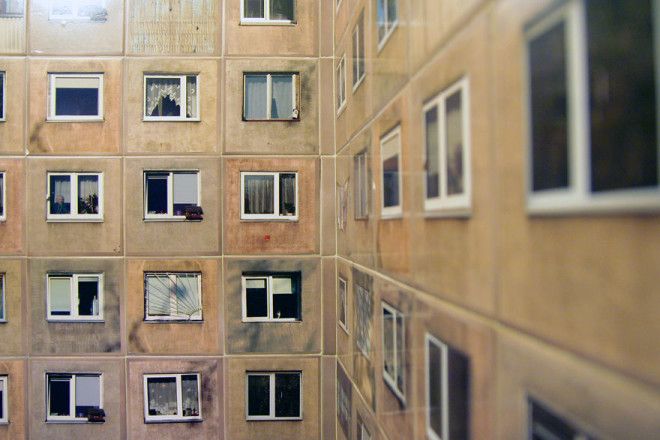 "Stairwells, yards, and other public spaces are usually abandoned and ignored"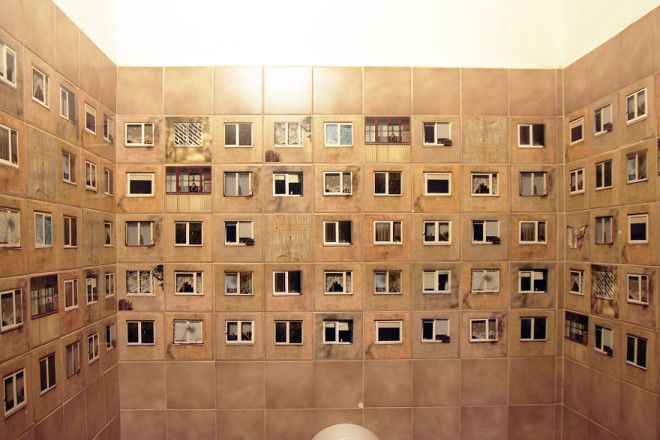 "For this reason, we have decided to balance these daily surroundings and introduced the outside to the inside"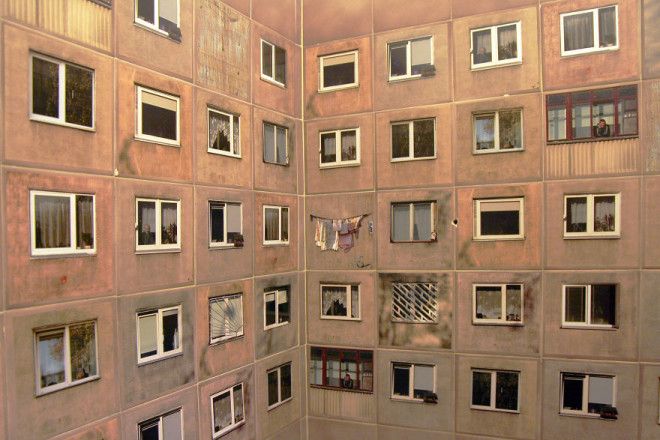 Thus, the "WC For Architects" was born