Sure, they might just be your mates, but very few people have thousands upon thousands of mates, so to become Insta-known you're gonna have a lot of random folk following you.
One massively tattooed bodybuilder has attracted attention for his online following after his profile has become popular amongst an infamous motorcycle gang on the East Coast of Australia.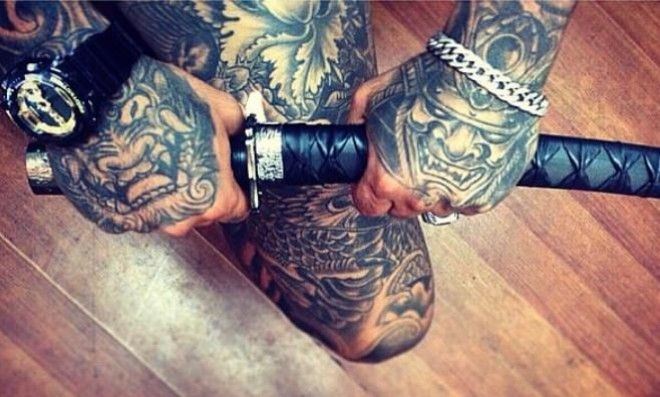 Known as Yakiboy and based in Sydney, the inked bodybuilder has over 30,000 followers including some of the Bandidos outlaw gang.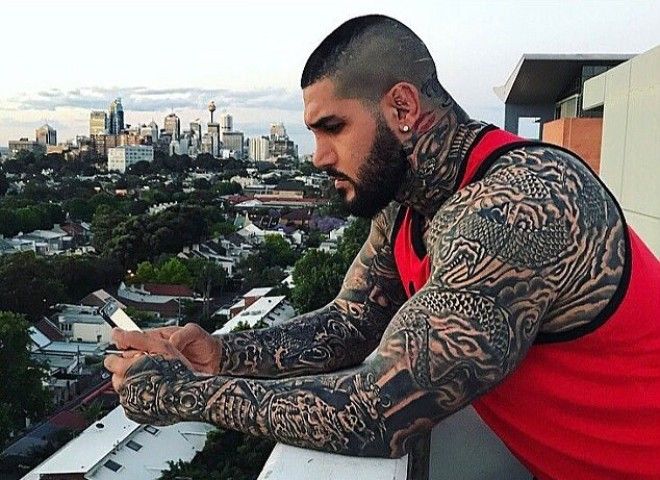 The social media star is also known to have been good friends with murdered underworld boss Pasquale Barbaro, having posted pictures of himself with the alleged crime kingpin.
One picture shows him and Barbaro sitting beside a swimming pool on a sunny day showing off their tattooed backs.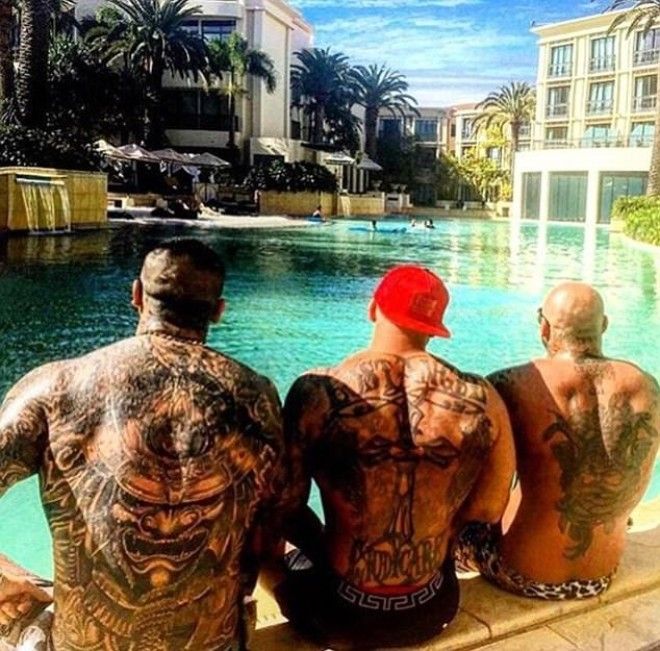 In fact, his commitment to his tattoos is pretty impressive. Several photos on Instagram show him with not a stich on himself and advertise his oriental style full body ink.
Other pictures have seen Yakiboy showing off his gold teeth grills and holding a golden AK47 gun.
It should be said that Yakiboy does not follow back the account linked to the Bandidos gang, but does follow one of their former members, Toby Mitchell - also known for sporting a golden set of teeth and with a huge love of tattoos.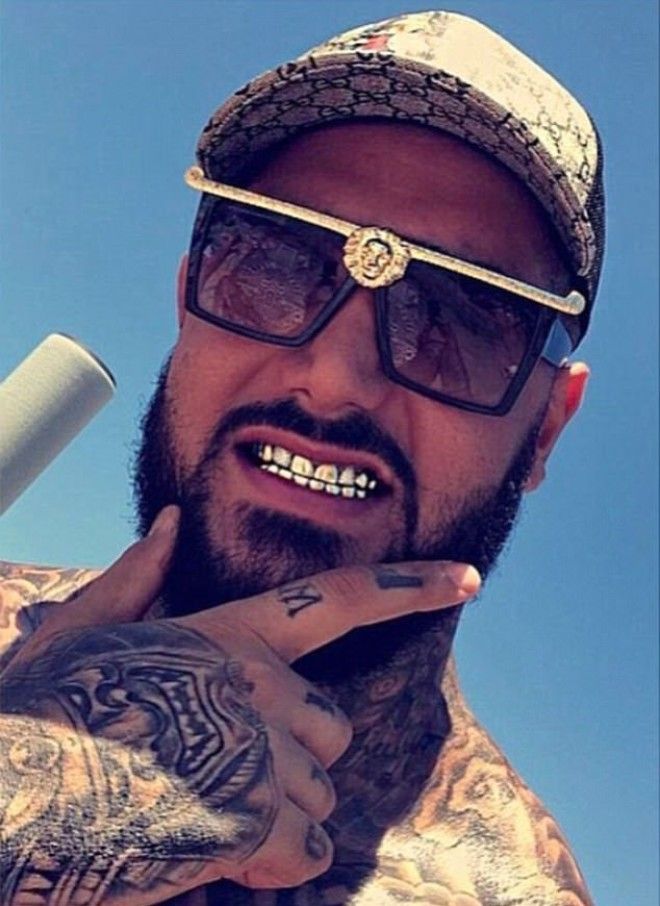 As for Pasquale, he was shot dead outside a Sydney house in November 2016. A judge ruled that it was likely that he had paid two members of a Sydney gang - Brothers 4 Life - to kill off another crime figure.
He was thought to have been involved in quite a few other murder and kidnapping plots before his death.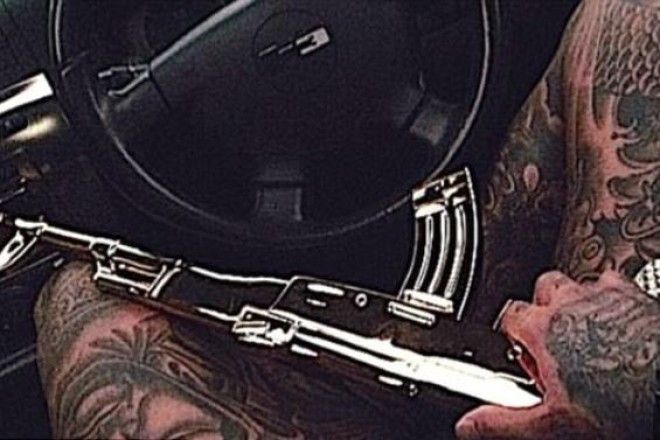 He had actually been inside for drug charges and was on a $350,000 surety bond (a bond ensuring his appearance at court) at the time of his death.
When he was shot he bled to death on the footpath after banging on the door of a house and shouting "Open the fucking door!"
Of course, Yakiboy is not thought to be involved in any of this criminal activity or any legal wrongdoing whatsoever.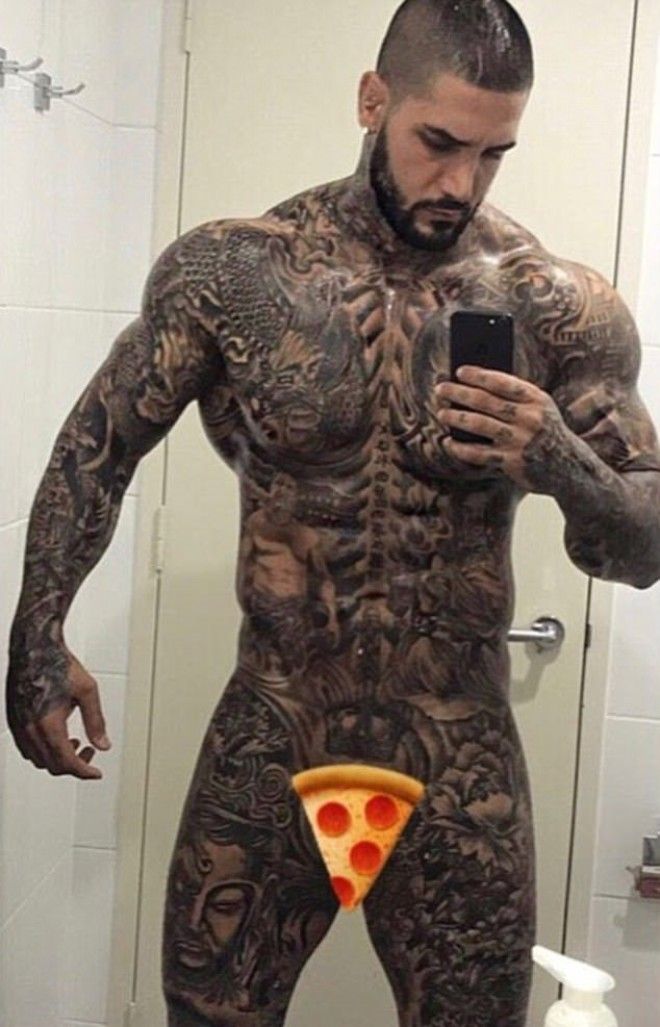 It's vastly more likely that the two groups just share a mutual enjoyment of tattoos and think each other looks cool.