The pictures on this list will surely put a smile on your face, maybe make you cry a little. But happy tears only. Most importantly, we hope that they will inspire you to see more good in the world, and do more good.
#1 This Is Anthony Borges, 15. He Used His Body To Hold A Classroom Door Shut During The Florida Shooting, Protecting 20 Other Students Inside As The Gunman Fired Through The Door, Hitting Him Five Times. May He Have A Speedy Recovery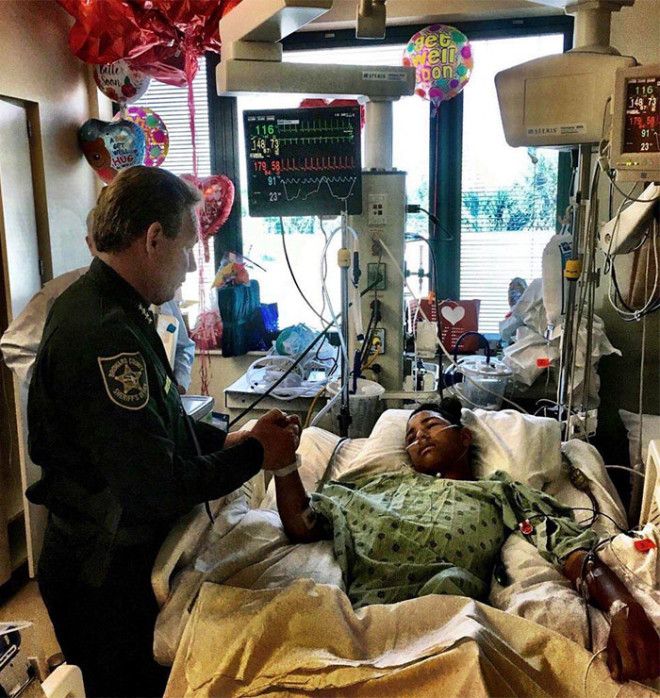 #2 Every Day This Man Drives Hours In Drought To Provide Water To Thirsty Wild Animals In Kenya

#3 Brian The Retired Dublin Gentleman Spent His Evening Making 50 Tubs Of Curry For The Homeless, Every Single Night. Living On A Pension And Paying For This Himself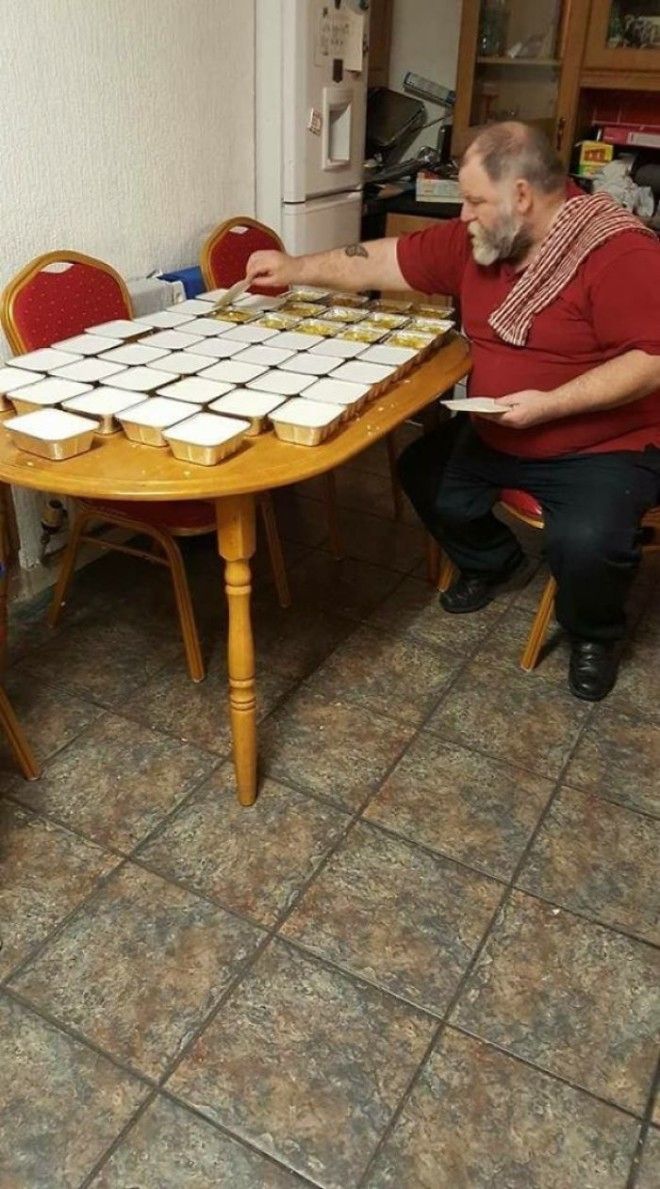 #4 Firefighters In Arizona Putting Out A Mexican Fire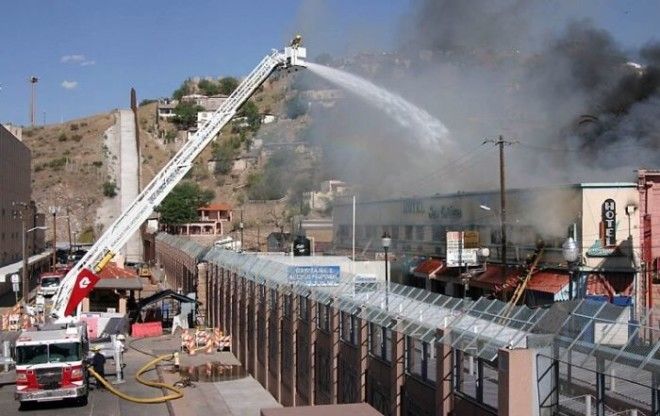 #5 A Stranger Helping Out Another Stranger Struggling With His Tie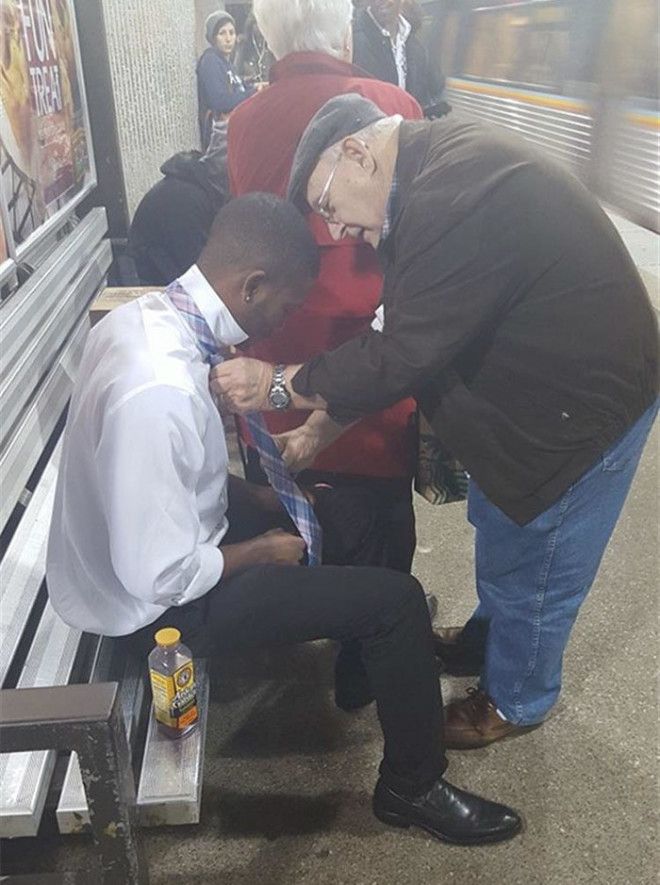 #6 Comedian Josh Johnson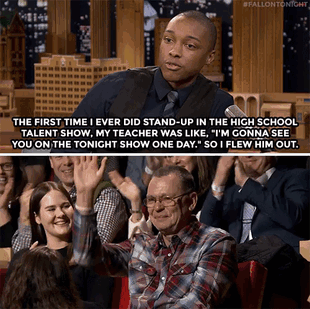 #7 When You Reach 100 Years Old In Barbados, You Get A Stamp In Your Honour. Lovely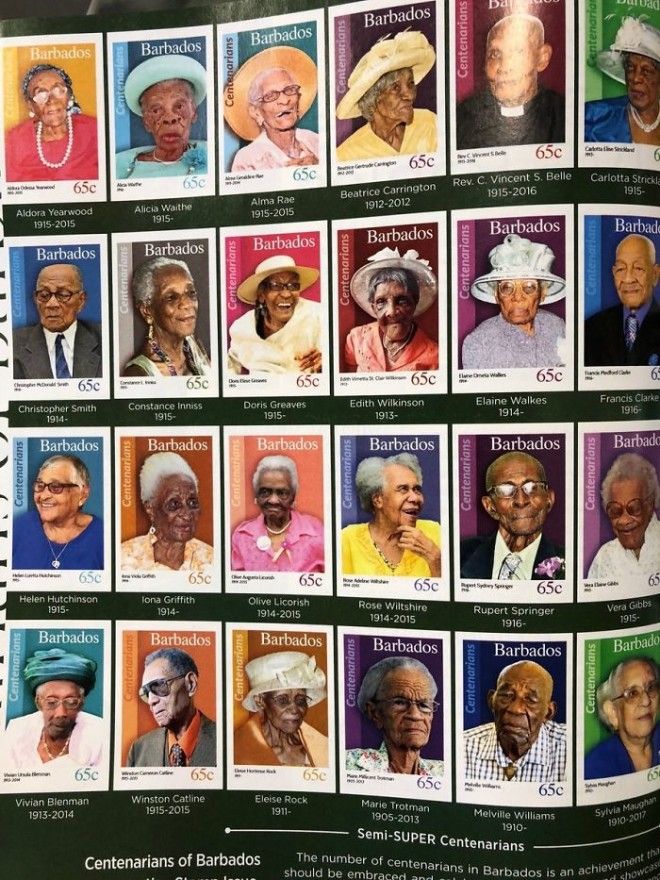 #8 A Middle School Started A "Breakfast With Dads" Program But Many Dads Couldn't Make It And Several Students Didn't Have Father Figures. The School Posted A Facebook Request For 50 Volunteer Fathers... 600 Fathers From All Backgrounds Showed Up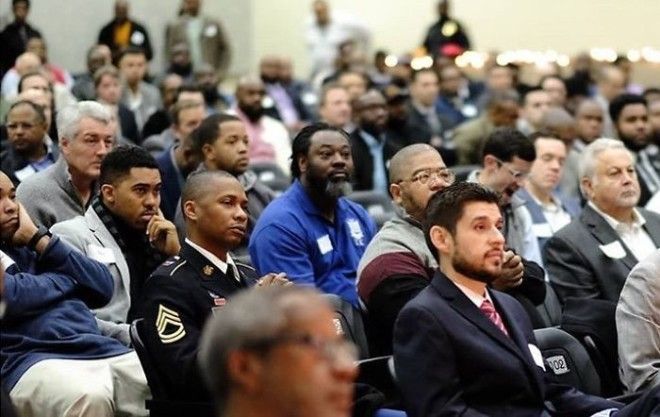 #9 Every Morning My Father Places Bird Food In The Yard For My Mother To Wake Up On This View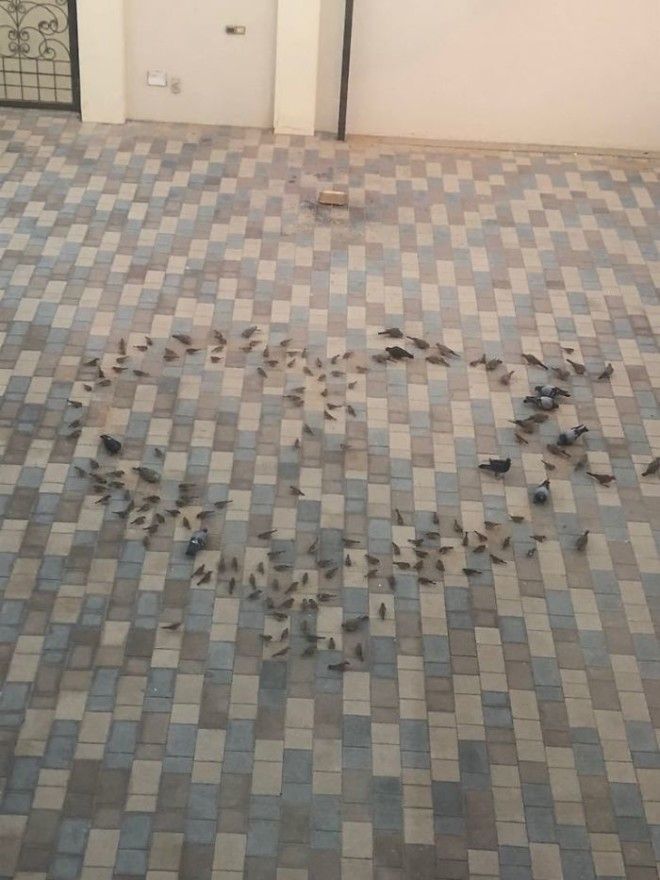 #10 A Nurse Bends Down And Gets Ready To Hug Her Former Patient, Who Was Paralyzed From The Waist Down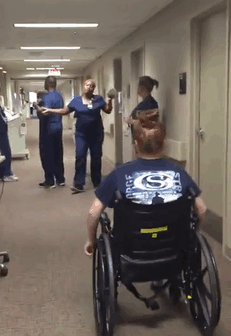 #11 The Bride's Father Died Ten Years Ago And His Heart Was Donated. The Man Who Received The Transplant Walked Her Down The Aisle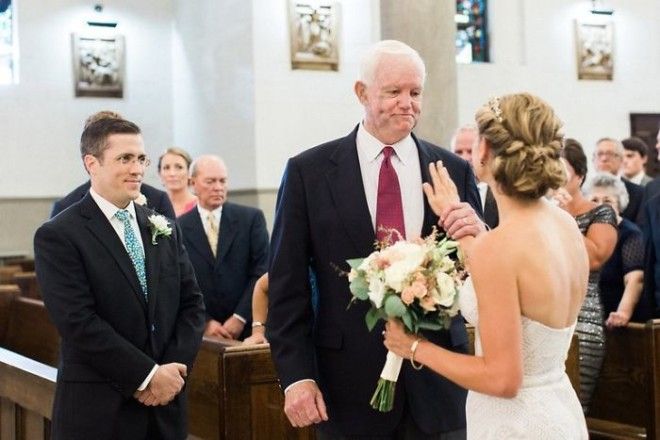 #12 This Old Lady Goes To The Supermarket To Read Books All The Time So The Manager Put A Little Bench For Her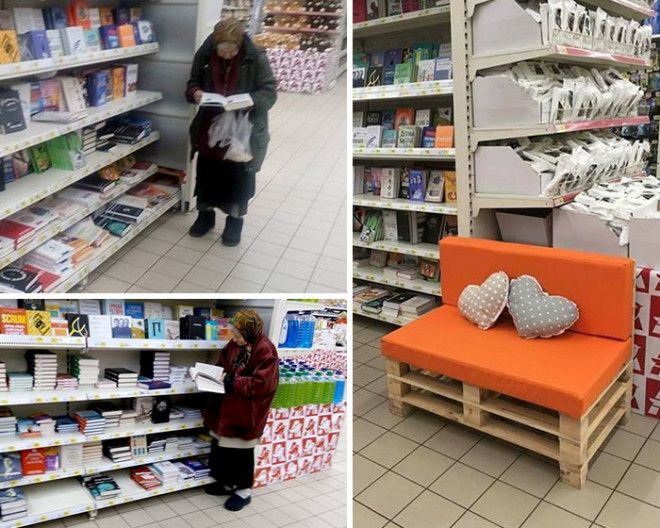 #13 Garbagemen Taking A Break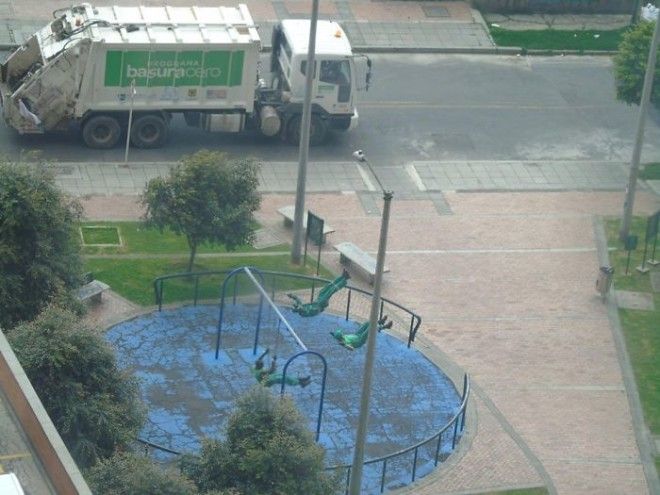 #14 "Life Gave Me The Gift Of You" - Marine's 4 Year Old Son Cries Tears Of Joy After Hearing New Step-Mom's Vows For Him



#15 The Moment She Gets The News That Her Adoption Went Through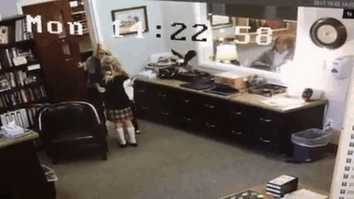 #16 I Saw This Beautiful Man Holding A Phone With Both Hands Looking At The Screen, Smiling. I Was Drawn By His Joy & Asked For A Photo. He Agreed, Telling Me He Was Talking To His Wife Back Home. I Asked If It Was A Video Call. He Said "No, But I See Her Name On The Screen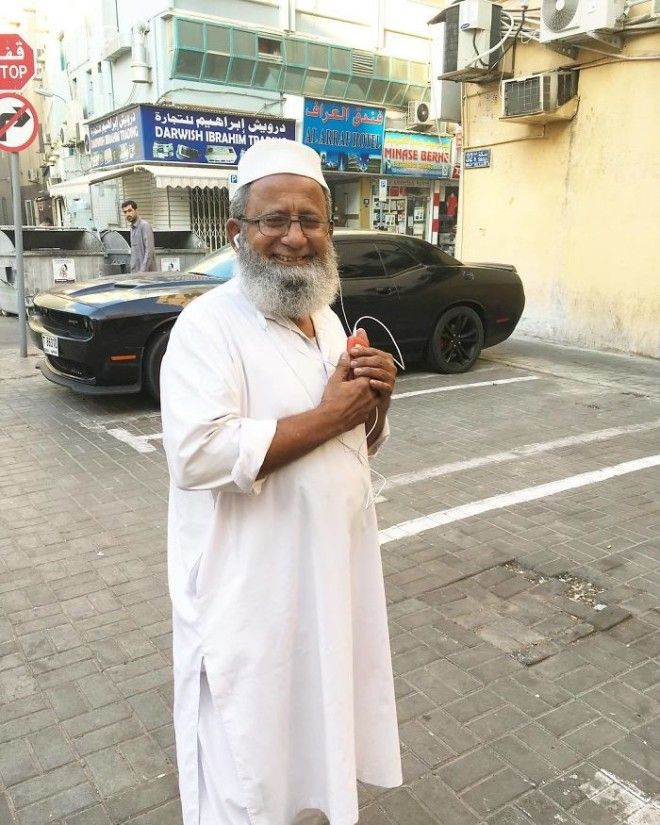 #17 People Holding Onto Man Trying To Commit Suicide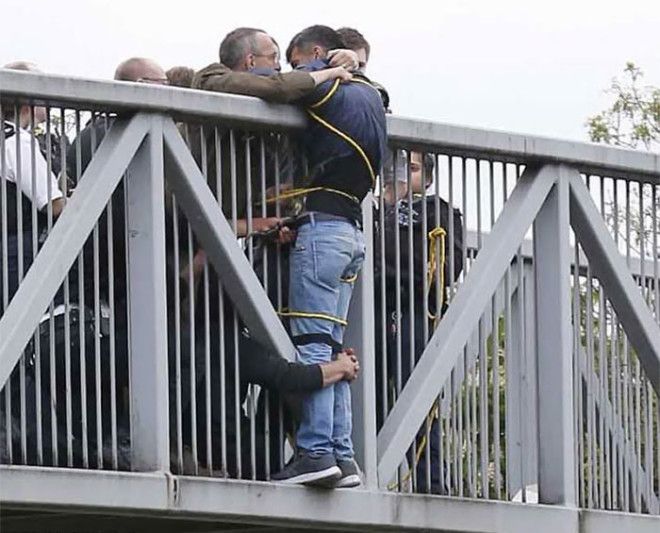 #18 Thought They Were Going To Make A Noise Complaint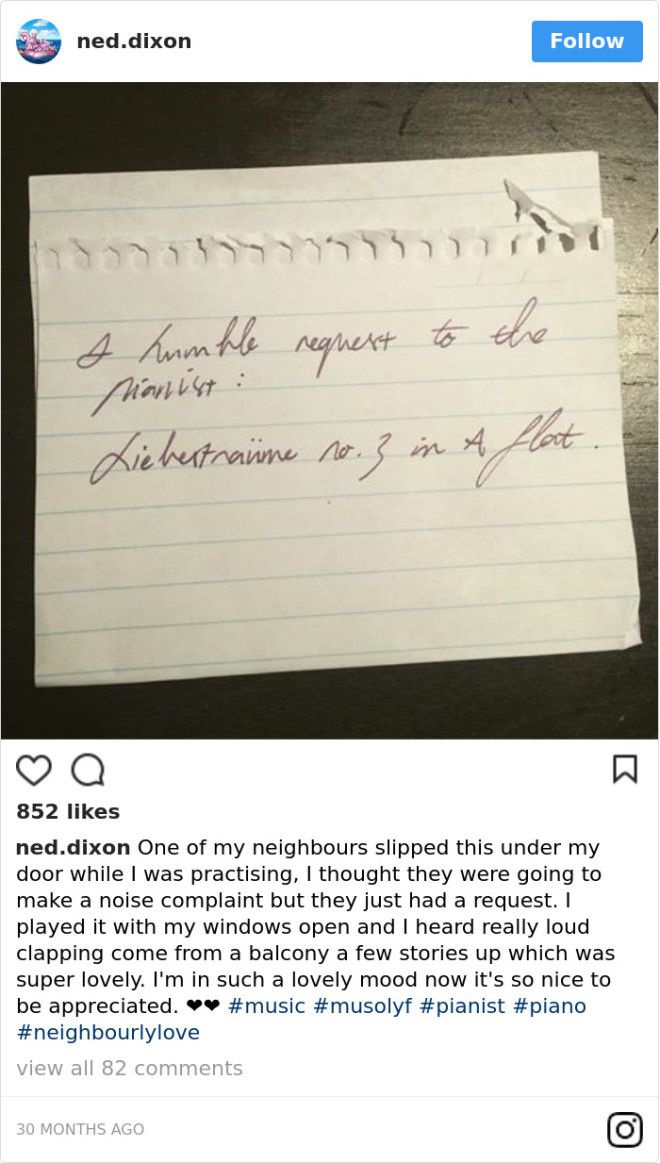 #19 Was Reading At A Coffee Shop And Saw This Guy Looking Up Vet Services For An Injured Sparrow He Had Just Found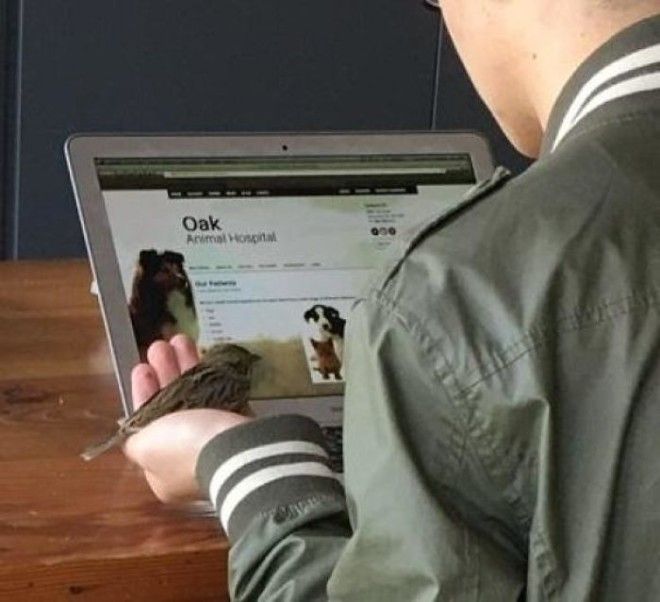 #20 Drug Addict Returns Stolen Money 5 Years Later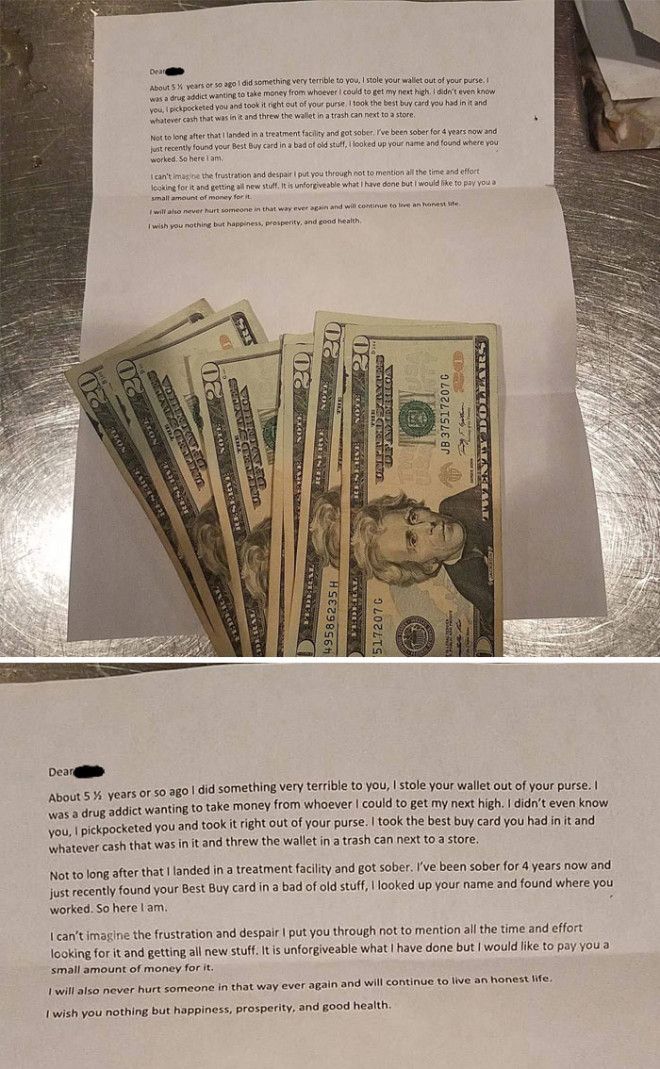 #21 Ballerina Aesha Ash Is Wandering Around Inner City Rochester In A Tutu To Change Stereotypes About Women Of Color And Inspire Young Kids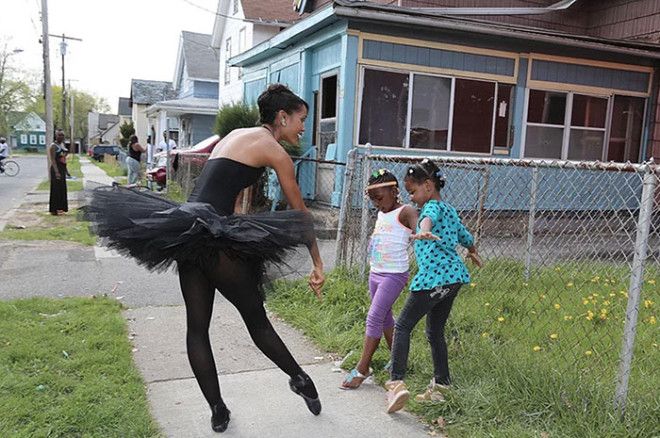 #22 Sweet Parrot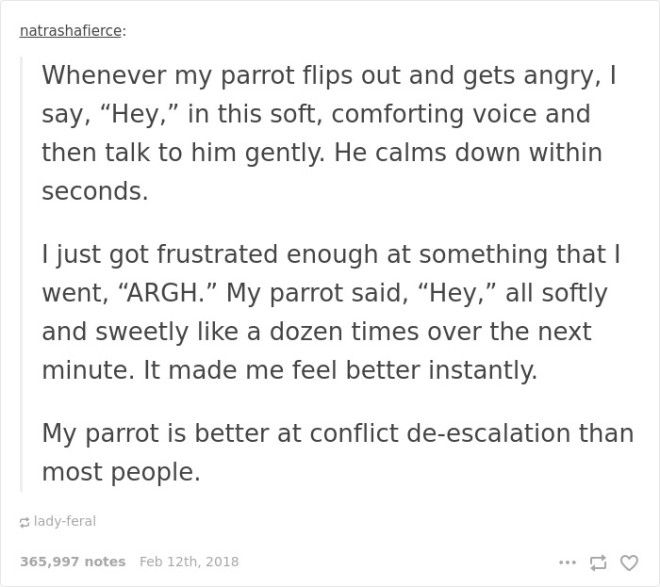 #23 Babysitter Is Wholesome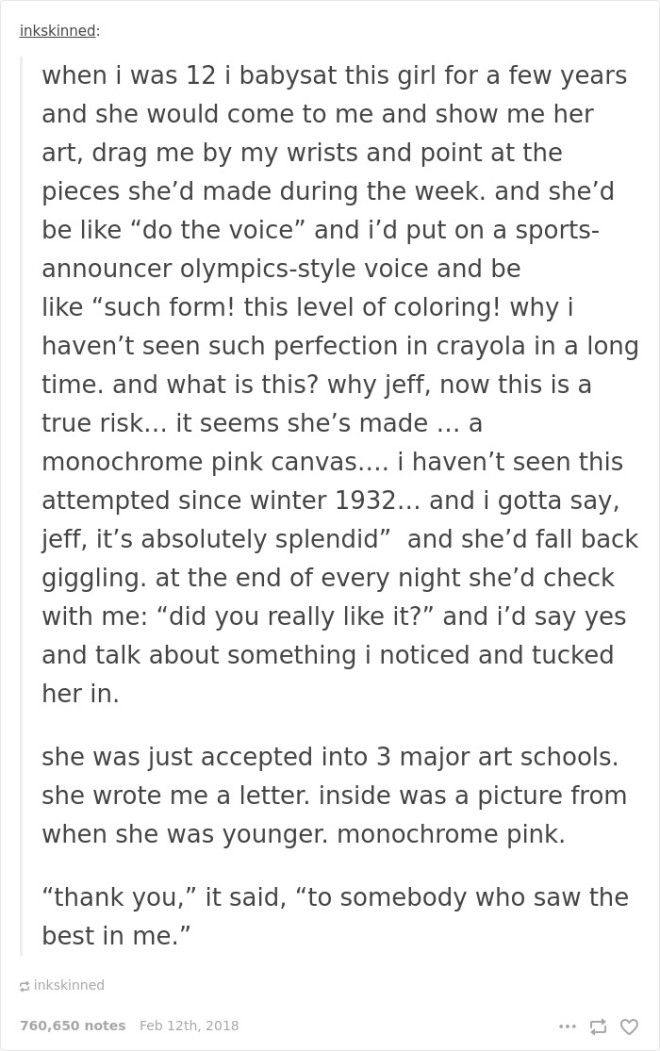 #24 This Janitor At My Friend's School Is A Huge Red Hot Chili Peppers Fan. Since The Prices Were Extremely High And He Was Devastated About Not Going, All Of The Students Came Together And Bought Him The Tickets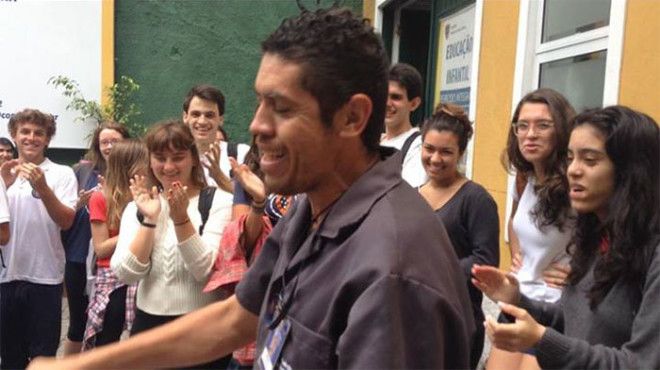 #25 An Elderly Man In My Neighborhood Had A Heart Attack While Shoveling His Driveway. Paramedics Took Him To The Hospital, Then Returned To Finish Shoveling His Driveway For Him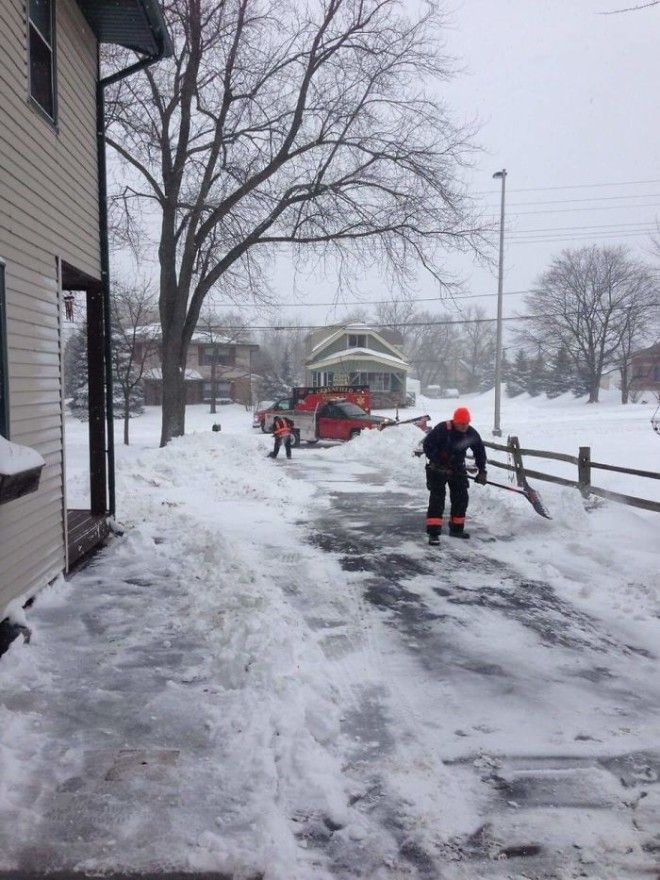 #26 Retired Firefighter Invited To The Graduation Of A Girl He Rescued 17 Years Ago From Her Crib During A House Fire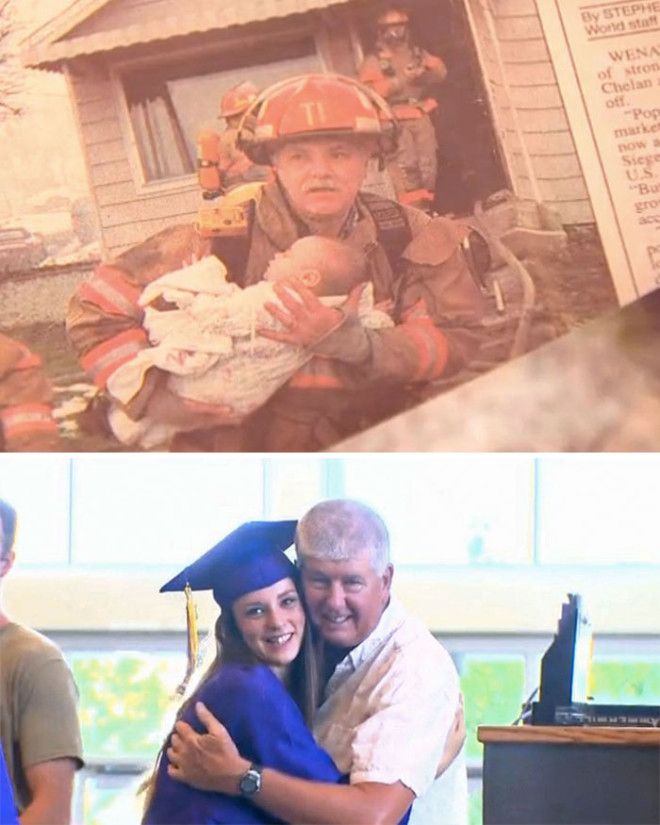 #27 Seen At A Restaurant's Front Window. Faith In Humanity Restored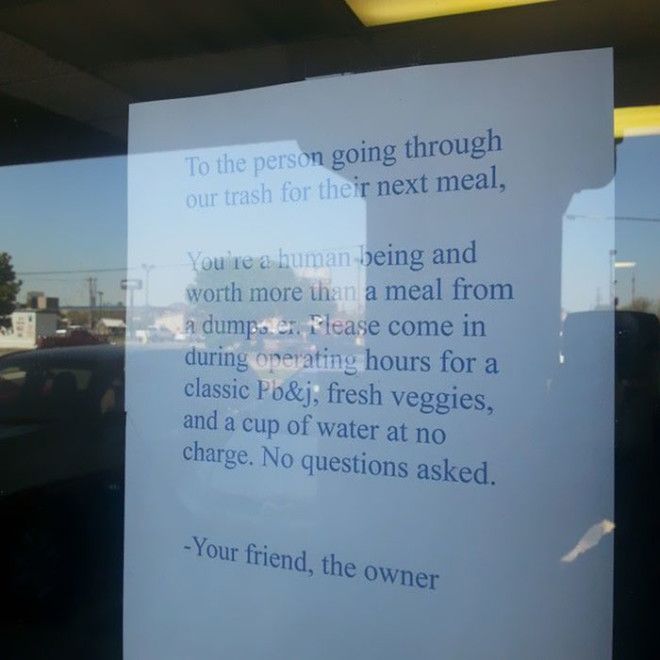 #28 Probably The Best Birthday Present You Could Get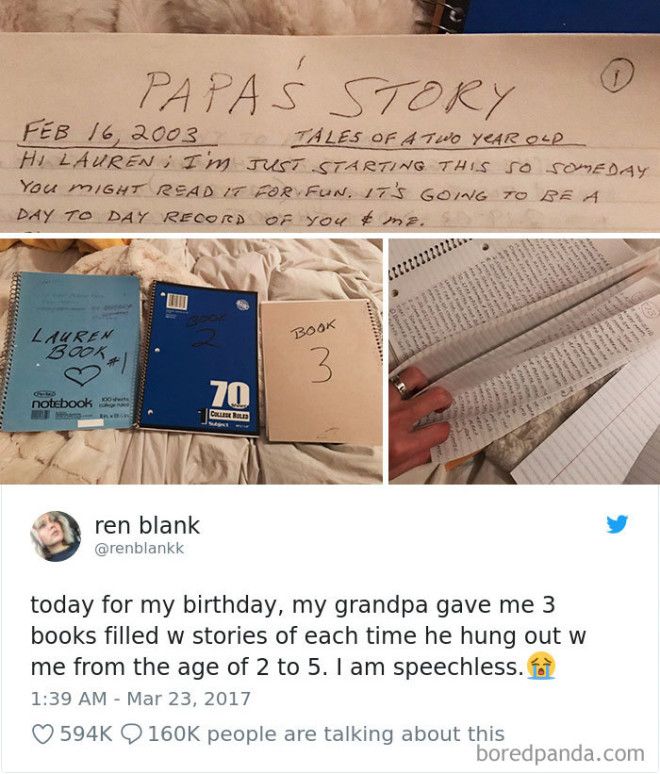 #29 A Mariachi Musician Let My Hard Of Hearing Son Put His Head On The Guitarron So He Could Hear It. He Was Amazed!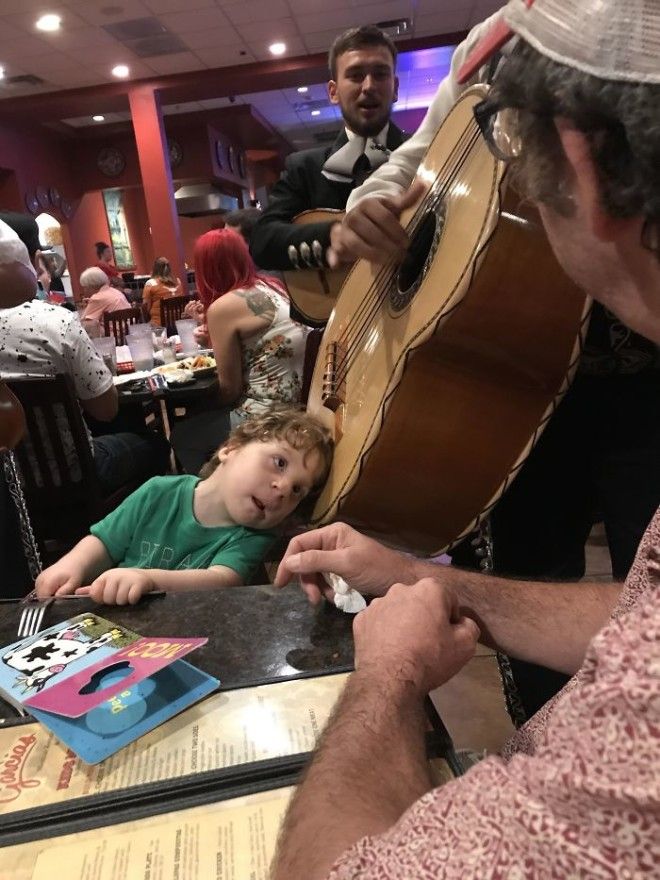 #30 Syrian Refugee Hands Out Food To Homeless In Germany To "Give Something Back"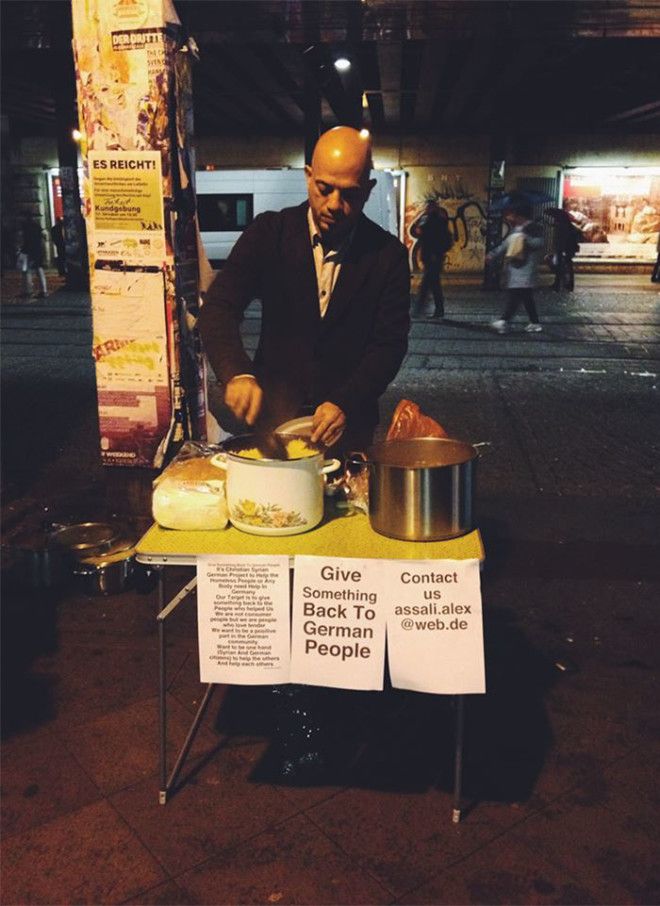 #31 My BF Grew Up Incredibly Poor. When He Was A Child, He Wanted A Charizard Lunchbox – He Felt If He Had It At School, He'd Feel Normal, Like Everyone Else. I Found The Lunchbox On Ebay, 18 Years Later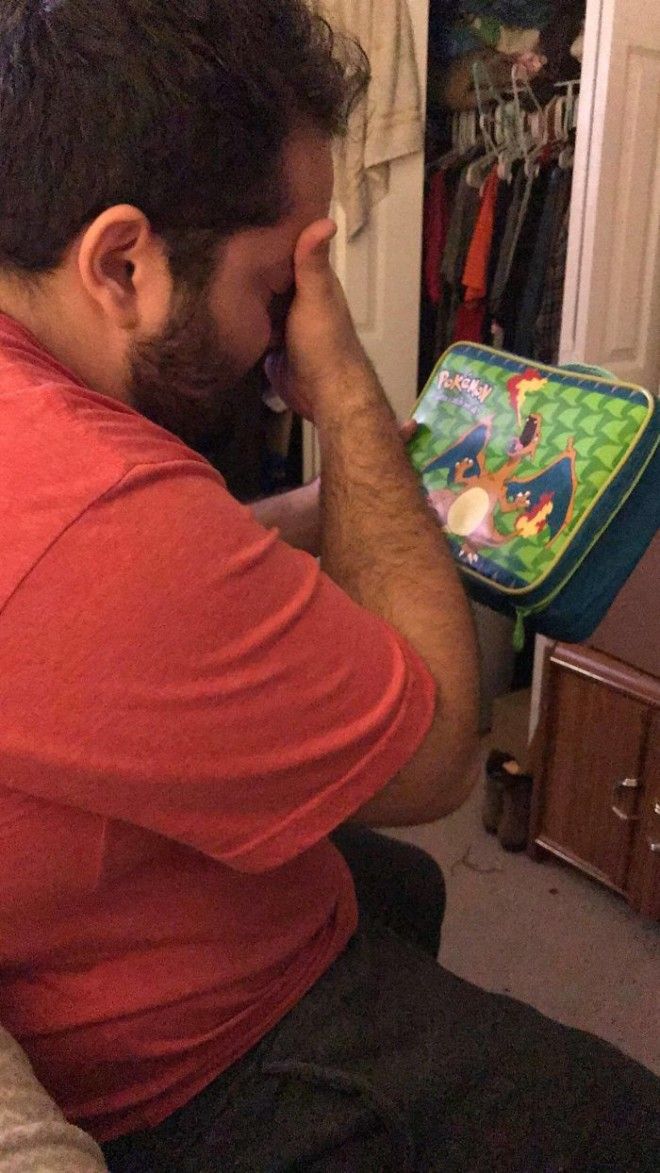 #32 First Place Runner Collapses 50m Shy Of Finish Line, Helped Across By Second Place Runner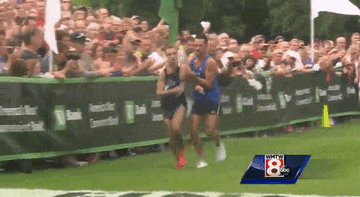 #33 This Man Looks So Happy To Have A New Kitten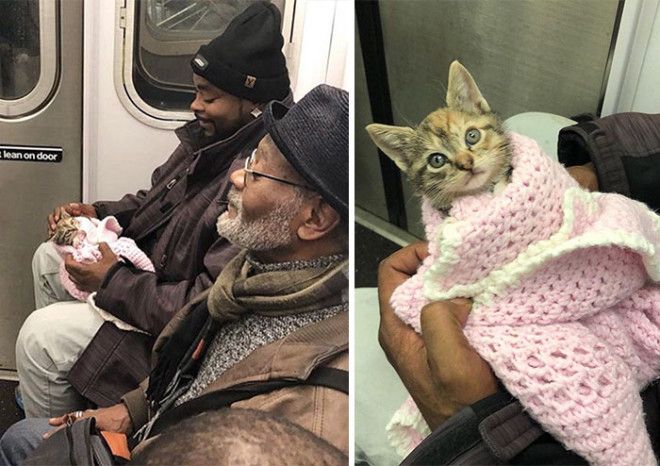 #34 Thought Homie Was Tryna Hide Some Loud Or Somethin In His Hands But...


#35 Partizan Belgrade Goalkeeper Comforts His Teammate After He Is Barraged By Racist Chants For 90 Minutes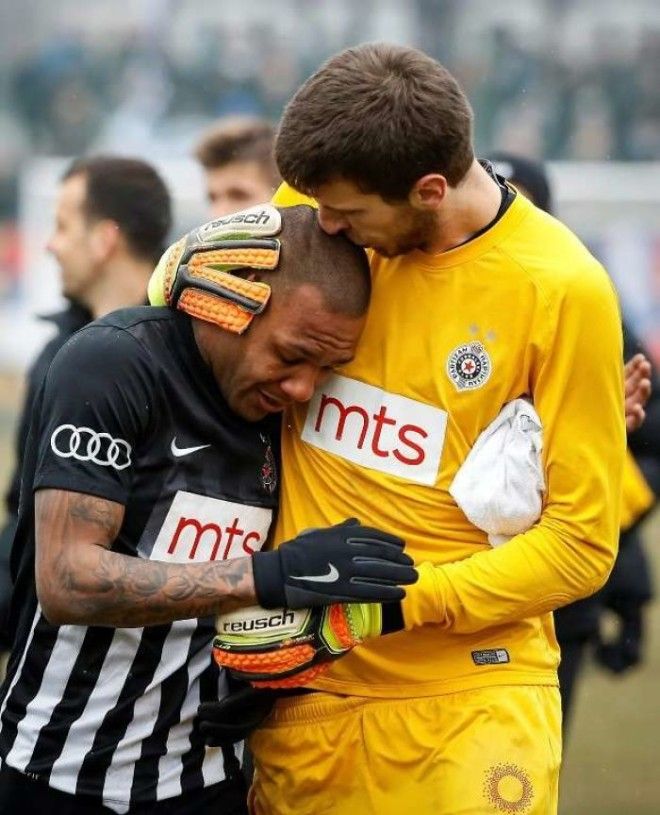 #36 This Is Caleb. Caleb Has A Degree In Zoology And Asks His Customers What Their Favorite Animal Is. He Gives Them Facts While Completing Their Orders!

#37 I Thought I Was Calling My Mom But I Had The Wrong Number And...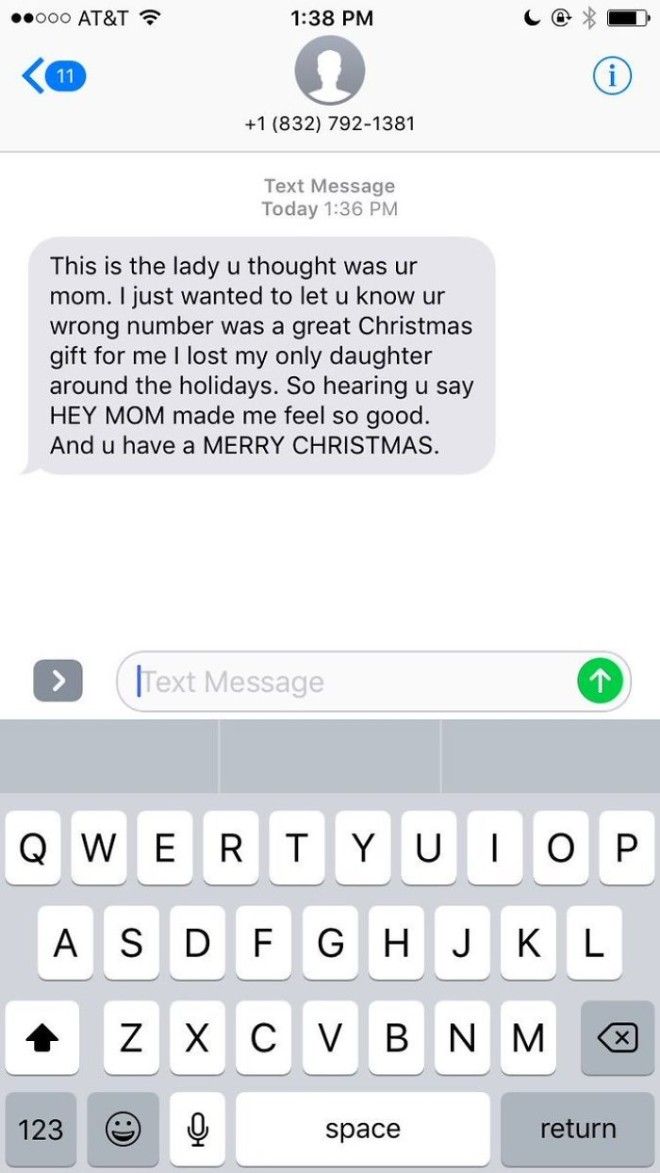 #38 Najih Al-Baldawi Hugged A Suicide Bomber Attempting To Blow Up A Shrine In Iraq's Balad Area. His Action Cost Him His Own Life As The Suicide Bomber Detonated, But It Saved The Lives Of Dozens Of Others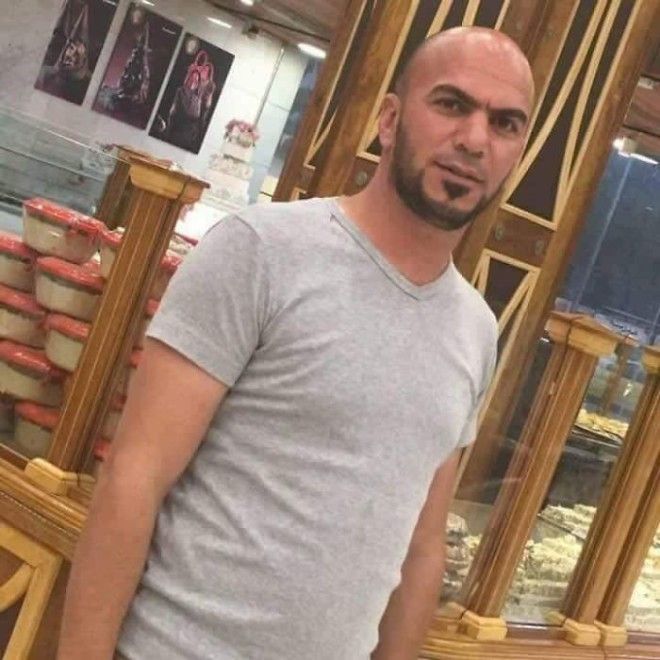 #39 Man Allows Special Needs Person He Doesn't Know To Hold His Hand On A Crowded Bus In Hamilton, Canada

#40 This Promposal