The Hamptons are the summer playground of wealthy New Yorkers. They're also home to some of the most expensive real estate in the country — the Hamptons zip code of Sagaponack, for example, topped our list of the priciest places to buy in the country. According to a recent report from Douglas Elliman Real Estate, the number of home sales in the Hamptons market is down by 19.2% this year, perhaps because of trouble on Wall Street. Still, that means plenty of high-end homes are still up for grabs.
With the help of real estate site StreetEasy, we've rounded up the most expensive properties currently on the market in this Long Island enclave of exclusivity, which ranges from stately Westhampton in the west to beachy Montauk in the east. Of the 21 priciest listings, the bulk are located in super-rich Southampton.
Median sales prices may have dropped about 34% for luxury listings in the first quarter of this year, but these homes are still up for eye-watering prices.
21. Starting things off at just under $30 million is this idyllic country-style estate. A hidden enclave of 14 acres with its own custom pond, the six-bedroom home is cozy and spacious, with exposed timber beams and fireplaces throughout.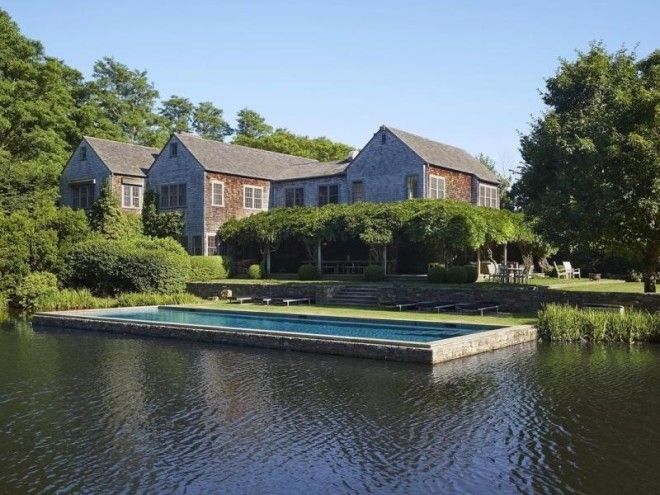 Location:
Bridgehampton
Price:
$29.995 million
20. At $32 million, the prime draw of this simple beachside home is its proximity to water, Southampton address, and privacy. With a total four acres, and over 260 feet of waterfront, there's plenty of room for development, too.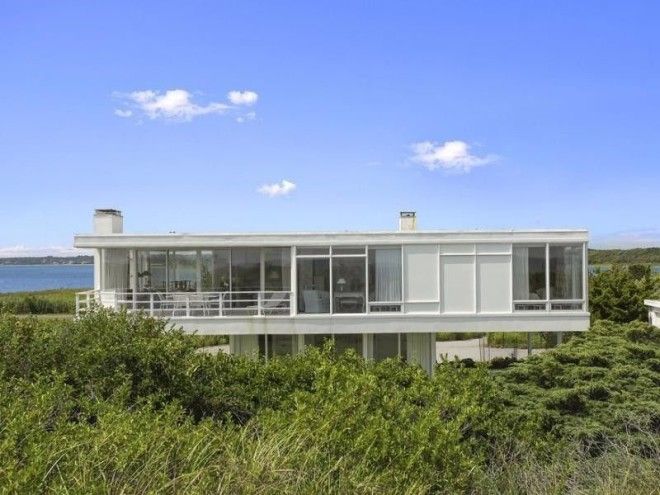 Location:
Southampton
Price:
$32 million
18 (tie). At $32.5 million, this classic Southampton waterfront estate offers all the Hamptons essentials: panoramic beach views, five bedrooms, and pale blue shingles.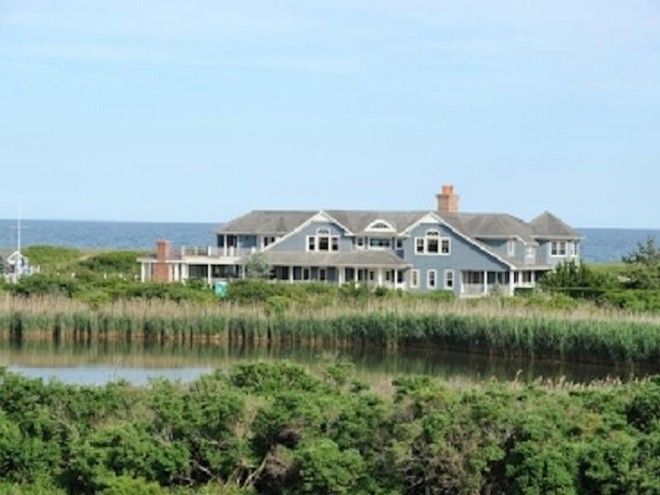 Location:
Southampton
Price:
$32.5 million
18 (tie). Also coming in at $32.5 million is this traditional 1890s mansion, which has been featured in Architectural Digest and Town & Country and was once a summer home for the Carnegies. It's 11 bedrooms (and 11 fireplaces), and includes a pool and converted stable.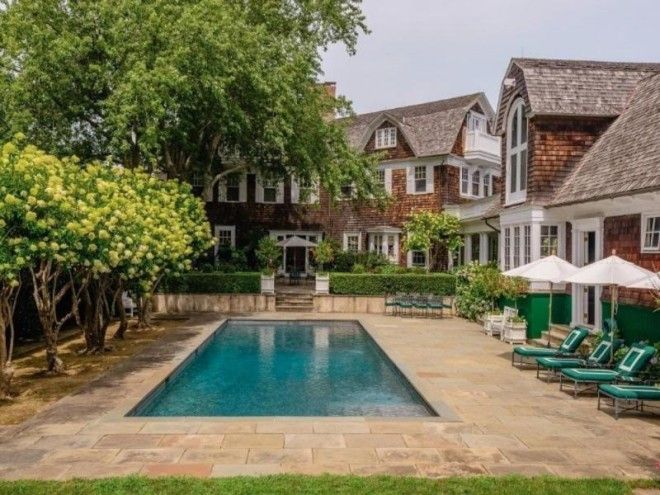 Location:
Southampton
Price:
$32.5 million
17. At 8,000 square feet (and eight bedrooms), here's an East Hampton traditional mansion that will fit any Gatbsy-like notions of stately East Coast elegance. There's a tennis court, seaside infinity pool, and beachfront bungalow, too.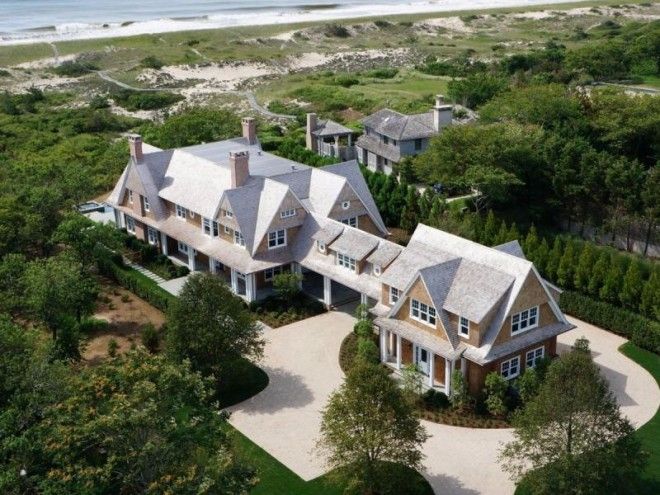 Location:
East Hampton
Price:
$32.89 million
16. This spec property — which has yet to be built — is already on the market for just shy of $33 million. It's set to be a contemporary lover's dream house, with glass walls, a crisp elevated pool, and seven bedrooms, all a short walk to the Southampton beach.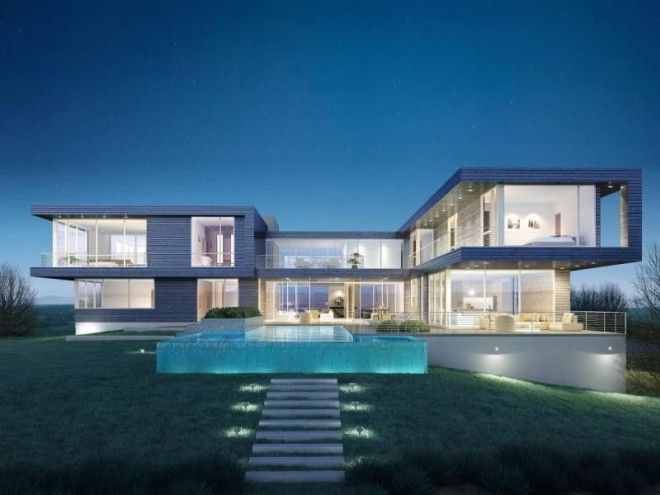 Location:
Southampton
Price:
$32.995 million
14 (tie). When it comes to waterfront, this $33.5 million property has the goods, with endless ocean views and its own private tennis court. It's on 4.5 acres.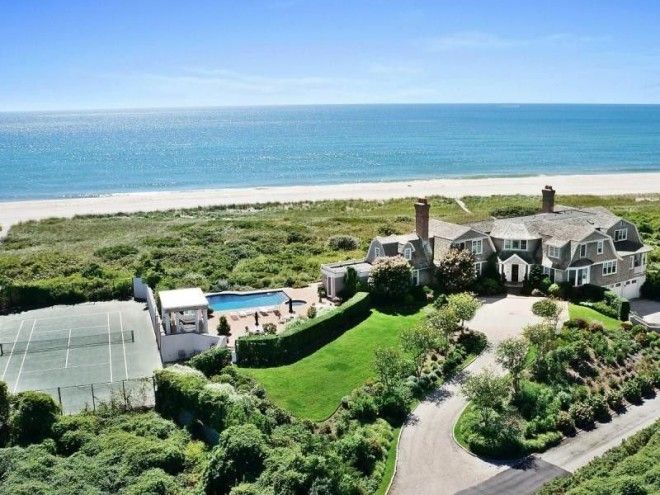 Location:
Southampton
Price:
$33.5 million
14 (tie). Another Southampton property, this Old-World-style secluded estate is right on the beach dunes. It's four bedrooms, but offers mature landscaping and a tennis court and pool tucked away.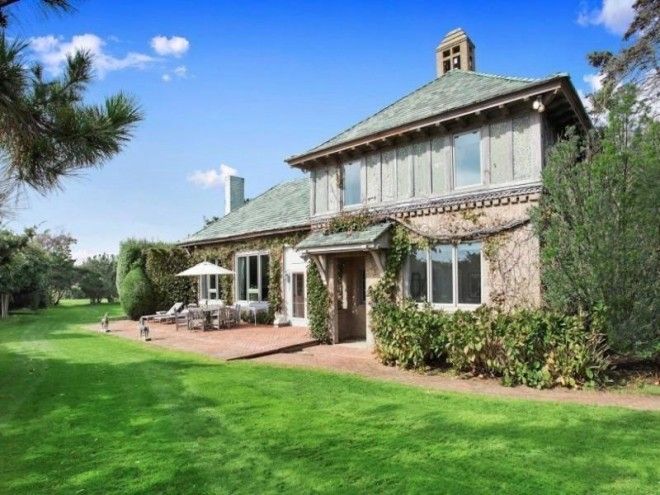 Location:
Southampton
Price:
$33.5 million
13. At nearly $39 million, this massive Sagaponack estate is much more than just a beachfront house. It's 9,500 square feet situated right on the sand, with minimalist interiors that take full advantage of the views.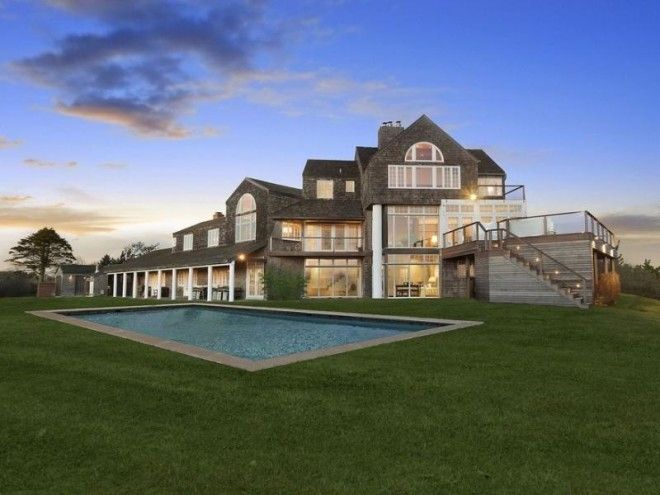 Location:
Sagaponack
Price:
$38.99 million
11 (tie). The draw of this $39 million property starts with the land: it's 23 acres. Then there's the house: 18,000 square feet for the main house, plus a six-bedroom carriage house for guests. And then there's the stables: a fully-functional horse facility with paddocks and fields.
Location:
East Hampton
Price:
$39 million
11 (tie). Symmetry is just the beginning with this $39 million mansion, where 20,000 square feet of Old World architectural living have been matched with a fully modernized security system that can be controlled from anywhere on the globe.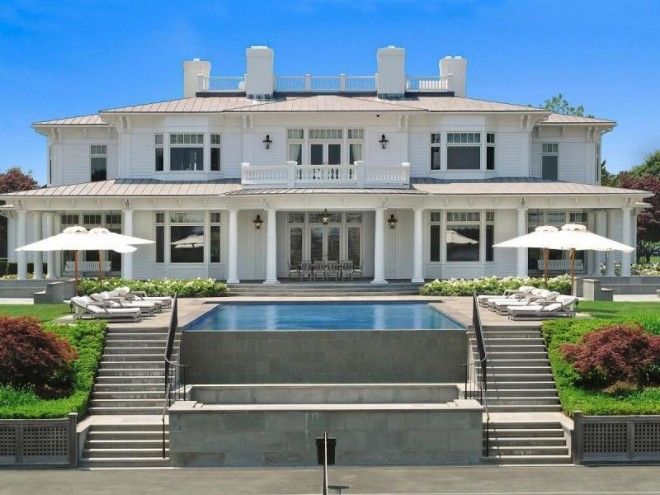 Location:
Water Mill
Price:
$39 million
10. Constructed in 1919 for a shipping magnate, Villa Maria — as this estate is called — is 11 bedrooms on 15 waterfront acres, and comes in at $42.5 million.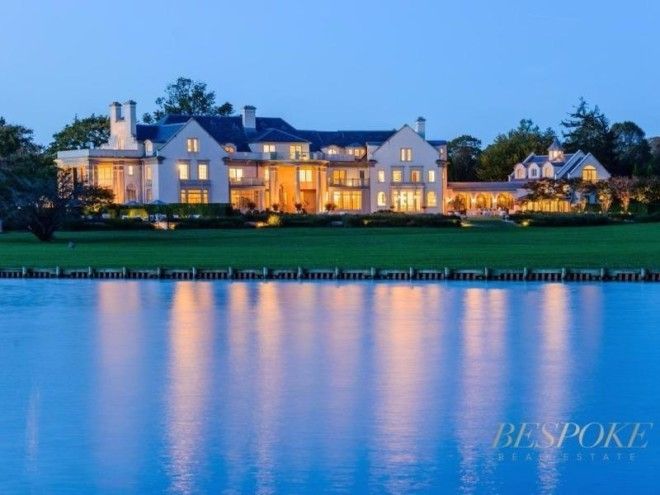 Location:
Water Mill
Price:
$42.5 million
8 (tie). Another contemporary spec house, this 10-acre parcel is listed for $45 million.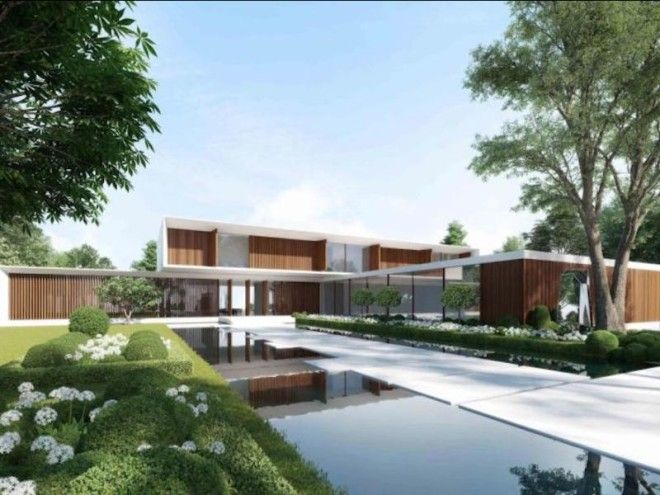 Location:
Bridgehampton
Price:
$45 million
8 (tie). Called "Twin Peaks", this palatial property is on the market for $45 million. Comprising an eight-bedroom main house, cottage, and pool house, the most striking feature might be the rooftop putting green.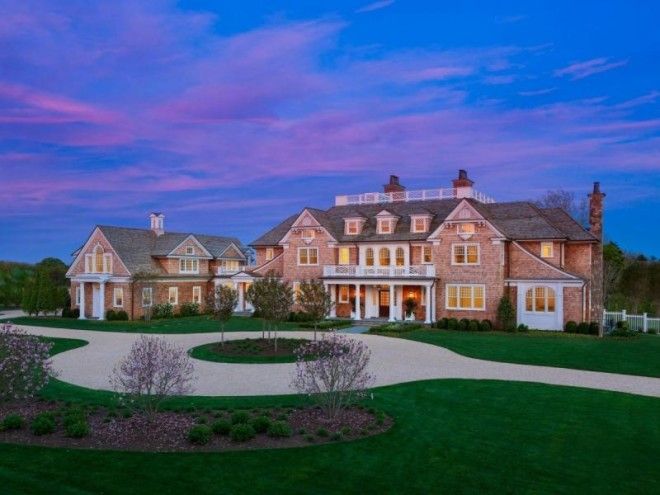 Location:
Southampton
Price:
$45 million
7. Strongheart Manor is a very private getaway, set back from the water and covered in mature landscaping. At $47.5 million, a private sandy beach, deepwater dock, and flowering gardens make the outdoors just as valuable as the manor house itself.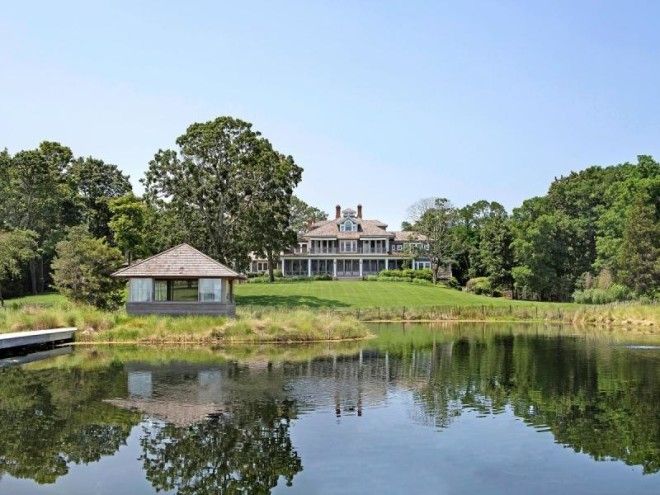 Location:
North Haven
Price:
$47.5 million
6. This recently renovated French-country estate is on sale for $48 million. What you get: 5.5 acres of pristine grounds (including a "secret garden"), over 400 feet of Lake Agawam waterfront, and a modernized house with a full staff wing and guest cottage.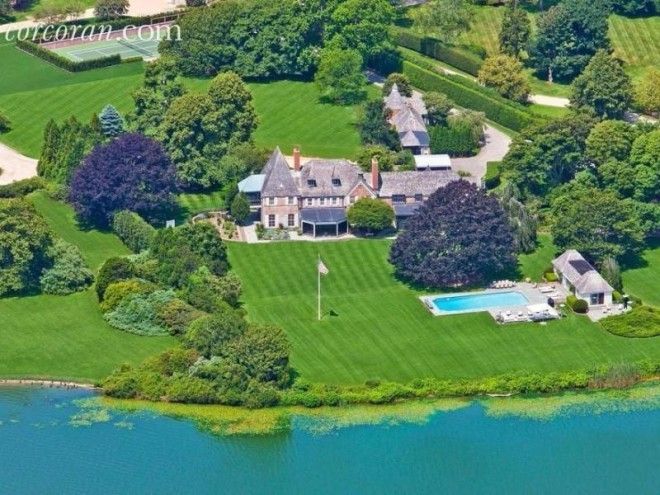 Location:
Southampton
Price:
$48 million
5. This Sag Harbor six-bedroom home has 500 feet of waterfront, with a two-tiered pool overlooking the bluffs beyond. At $49 million, it's set with rock-rimmed ponds and gardens, direct water access for sports like kayaking, and a 12,000-square-foot main house.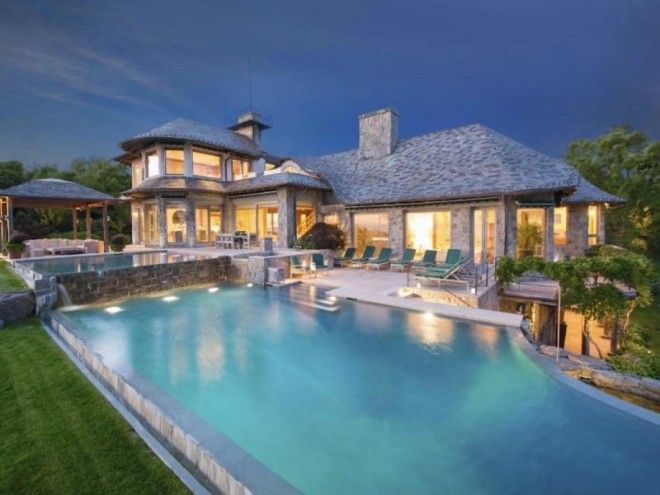 Location:
Sag Harbor
Price:
$49 million
4. This classic Italianate villa setup in Bridgehampton will set you back a cool $50 million. Situated on a pristine private golf course, with a grass tennis court, pool, pool house, formal rose garden, and caretaker's home, it's a complete estate.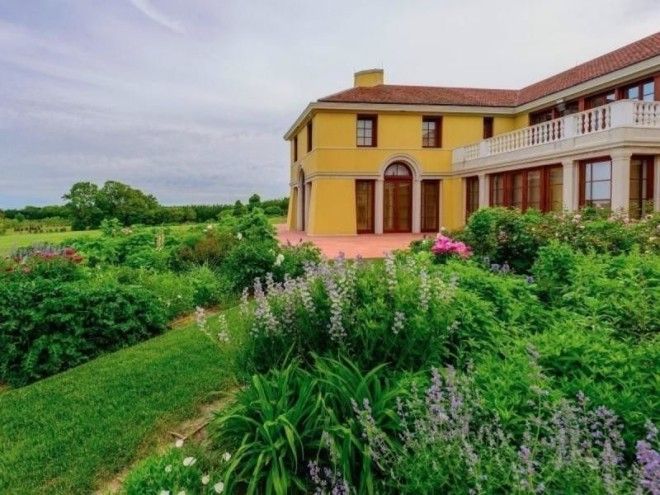 Location:
Bridgehampton
Price:
$50 million
3. Down a half-mile private drive lies this $55 million five-bedroom modern estate, set on a bluff with endless oceanfront.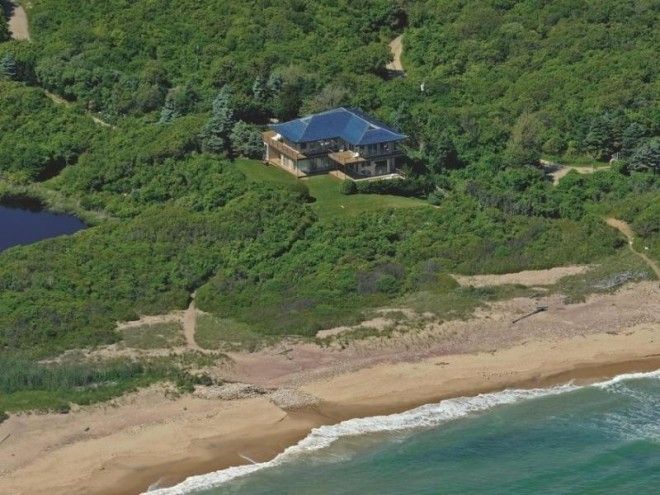 Location:
Montauk
Price:
$55 million
2. For $59 million, you can pick up this parcel of four lots that combine for 15 acres, all with water views on Lake Agawam. That includes this historic, sprawling 1970s modern mansion, a pool and tennis court on site, and a lawn that's been sculpted to look like a golf fairway.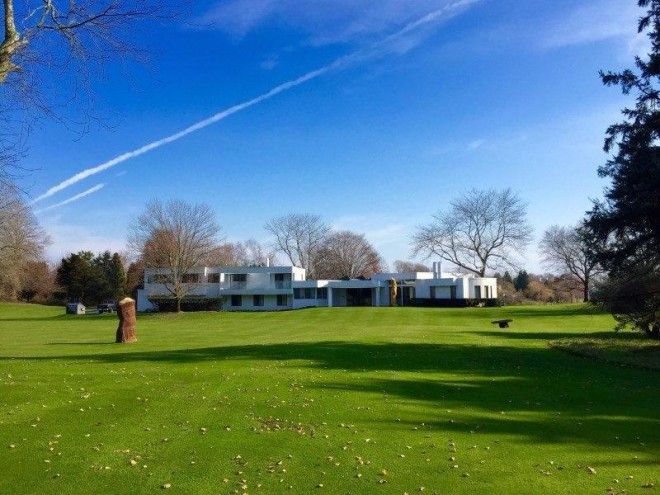 Location:
Southampton
Price:
$59 million
1. And finally, at a whopping $140 million, this classic mansion comes in as the most expensive house for sale in the Hamptons. From a stately library to full gym, the interior has been decked out with contemporary amenities, but the real kicker of the property is the privacy, grounds, and prime location.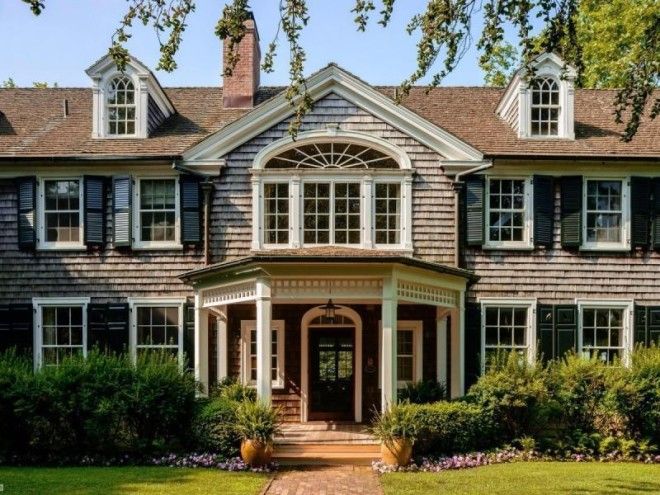 Location:
East Hampton
Price:
$140 million