It's not clear what the ice sculptor used to glue all the blocks together, but the body is definitely sturdy enough to endure a ride on flat surfaces. I don't think it can handle rough terrain, as a more serious bump would probably cause the ice to crack.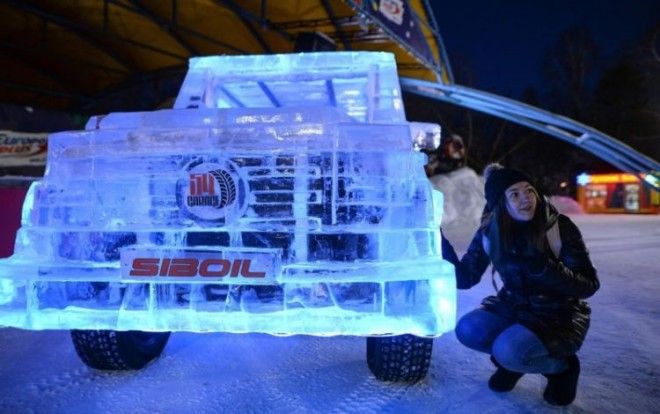 As if driving in a five-tonne ice SUV conspicuous enough, Barashenkov also fitted it with color LED lights which refracted through the blocks of ice, attracting even more attention.
Vladislav Barashenkov is famous for building all kinds of crazy contraptions. In the past, he has made news headlines in Russia for a "three-headed car", another with sneaker-wearing wheels, or a small tank made from the rear parts of two small cars. You can see them all on his YouTube channel, Garage 54.