Glass artist Raven Skyriver makes hauntingly life-like glass sculptures. For his latest creative undertaking, however, he enlisted the help of a team of fellow artists and loyal friends.
The feat was carried out at the Museum of Glass in Tacoma, Washington. In total, it took about 100 hours to finish the sea turtle, and through careful planning which involved constructing the individual parts beforehand, the assembly was carried out with about 10 people.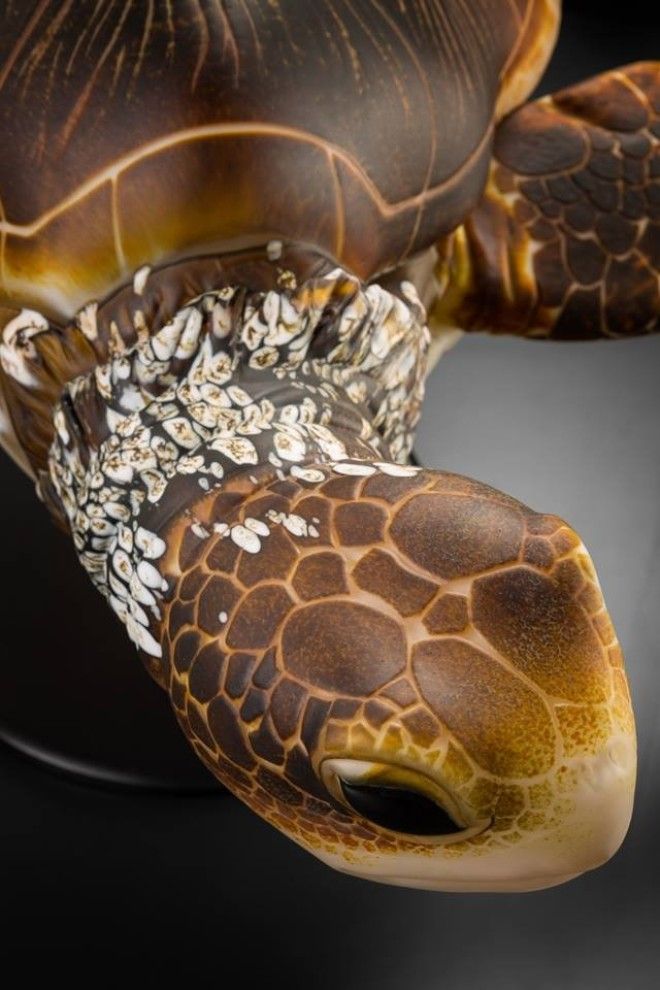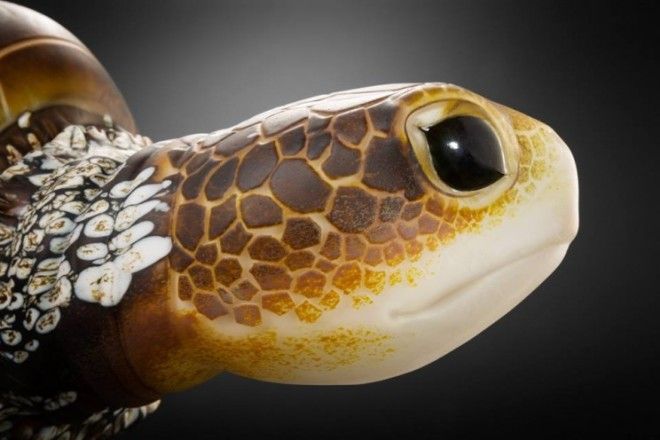 The most captivating part of the process was watching Skyriver work slowly and meticulously fit the body of the turtle inside of the already completed shell and then dash off to the oven to fuse the parts together.
The atmosphere in that studio feels dynamic and electric—one could only imagine what it would like to be an apprentice studying under him. He plans to bring his expertise to a lucky group of eager artists at the Royal Danish Academy, School of Design in the Fall.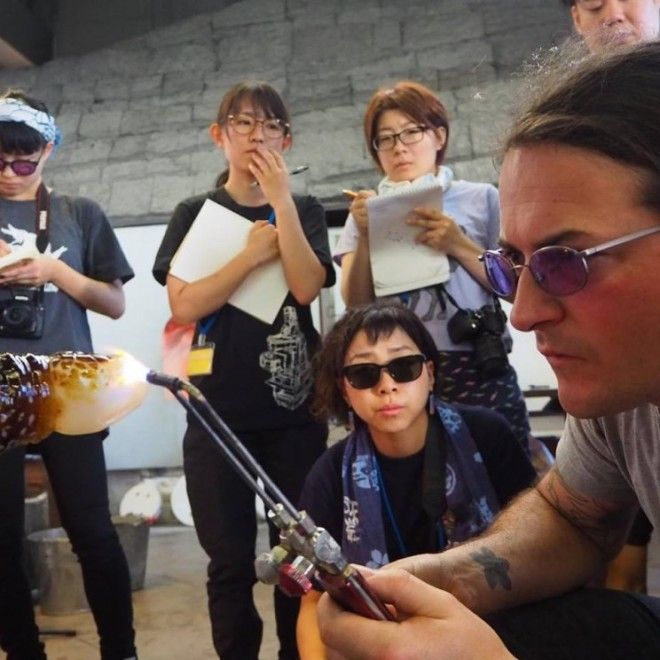 Below is a video that details the intensive work that went into creating the piece:
The movement and expressions he captures in the eyes of his subjects give the impression that he used images snapped from real-life models by a nature photographer.
The Seattle-based sculptor started at only the age of 16 and honed his skills for 4 years under the watchful eye of William Morris' team, Morris being one of the most pre-eminent glass sculptors of our time.
"There's such a plethora of amazingly diverse sea creatures that live in the ocean…and that we depend on in so many different ways. They're just an amazing thing to study and pay homage to really."
Skyriver feels that his sculpture is merely a tool for expressing his gratitude to the many animals who occupy the oceans:
His incredible modesty aside, the sheer skill and concentration required to execute his sculptures are truly incredible.
The artist's works are shown in Massachusetts, Florida, as well as his native Washington and include sharks (watching the lifelike shark weave in and out of the heat as it's being fired is almost meditative), whales, fish, octopuses (which no doubt created the greatest assembly challenges for the artist), lizards, and even seahorses, among many others. Right now, he and his team are working on a game fish.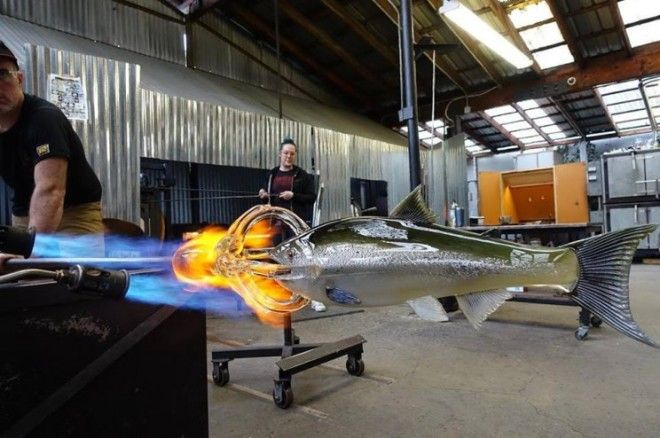 Skyriver discusses the creative inspiration that drives him to continue creating sculptures:
"My work is almost exclusively derived from the marine ecosystem. I attempt to place the creatures back in their environment by capturing the fluid nature in molten glass and transferring it into the perceived weightlessness of a swimming creature. I always strive to imbue the work with a hint of life."
The most satisfying part of his story is that beyond the talent, artistry and flawless execution that he brings to each of his pieces, at the core, he is simply a guy who wants to celebrate the mystery of nature.