And, if you're in the middle of a chilly Northern-Hemisphere winter, then there's nothing nicer than staying cozy inside, crafting supplies at the ready.
1. Got an old shirt you love that's just not fitting your wardrobe anymore? Cut across it just below the armpits, stuff it, and sew up the top and bottom, and you have a beautiful new (old?) pillow.
2. Tarnished old forks make beautiful recipe card holders.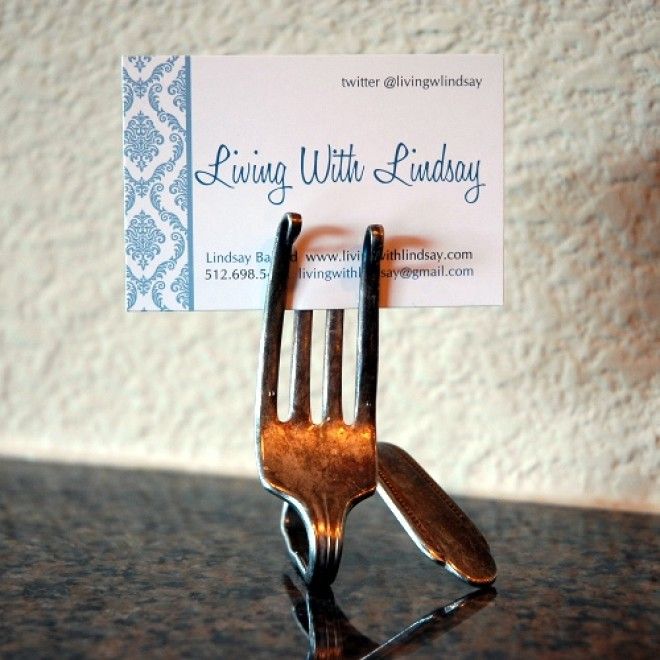 3. Old shutters and old doors get left on people's curbs, sadly abandoned after their initial use is done. But, with a sanding and a fresh coat of paint, you can use them as a lovely, inexpensive headboard for your bed.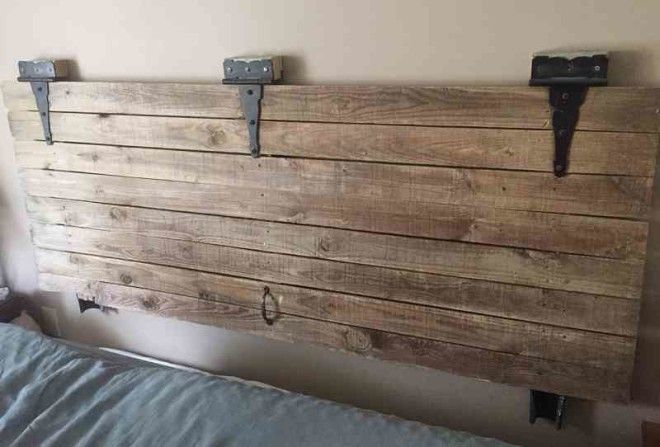 4. Old children's toys don't sound like the building blocks of a sophisticated DIY, but spray-painting plastic kids' toys gold gives them an incongruous elegance. Once painted, you can cut them in half to use them as hooks, mount them on wood for a striking centerpiece, or even make smaller ones into fridge magnets!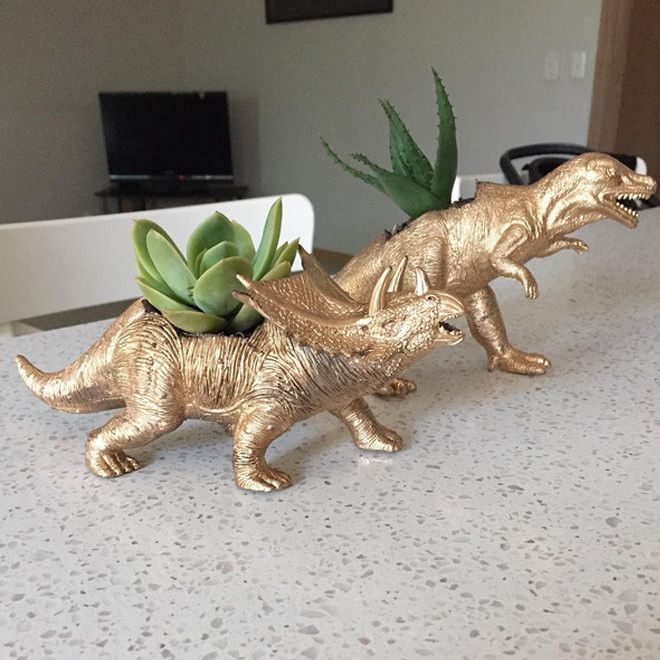 5. Speaking of "kids' stuff" that can be used just as easily by sophisticated adults, re-painting kids' foam matting in more subdued colors makes it appropriate as a bathroom matt long after you've finished using it in the playroom.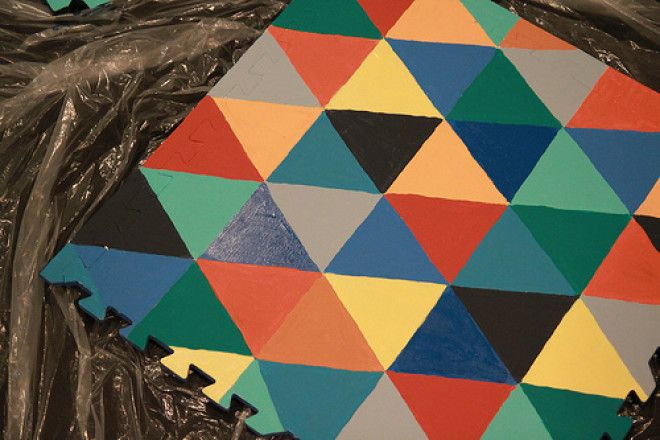 6. If you're going through canned food like a paranoid survivalist, try "re-using" rather than "recycling"! (Carefully) using a hammer and a nail, you can punch holes in the can to give you a nice pattern, then paint it and pop a candle in it for a gorgeous votive.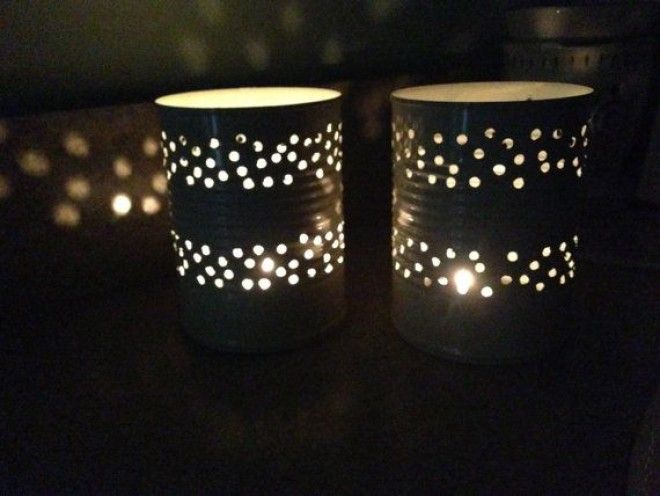 7. A cardboard box isn't the most elegant decor but, covered in glue and carefully wrapped in twine, it makes a lovely desk organizer!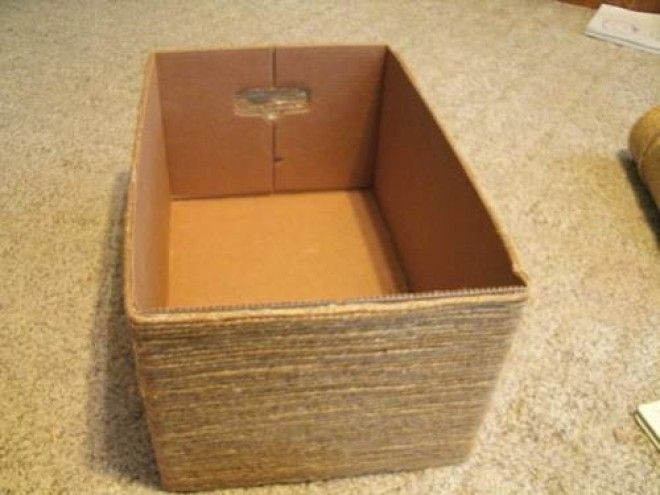 8. As someone who's made one themselves, a pallet bed frame is a time-consuming but worthwhile project. Often, you can find pallets on the side of the road near construction sites, just waiting to be used by someone with the vision to find a new use for them.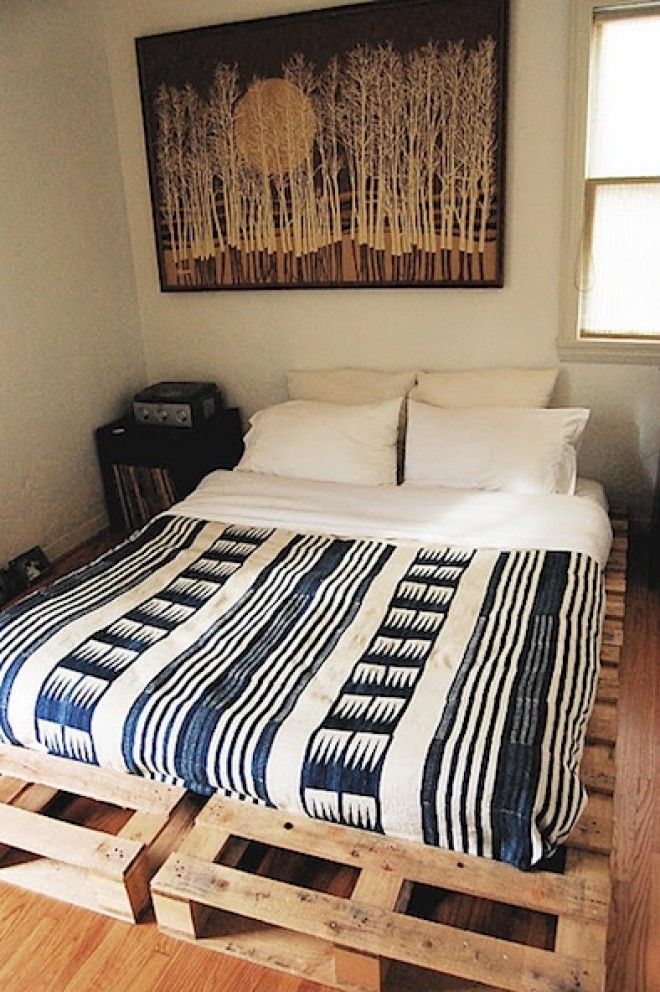 9. Four words: Old CD mosaic art.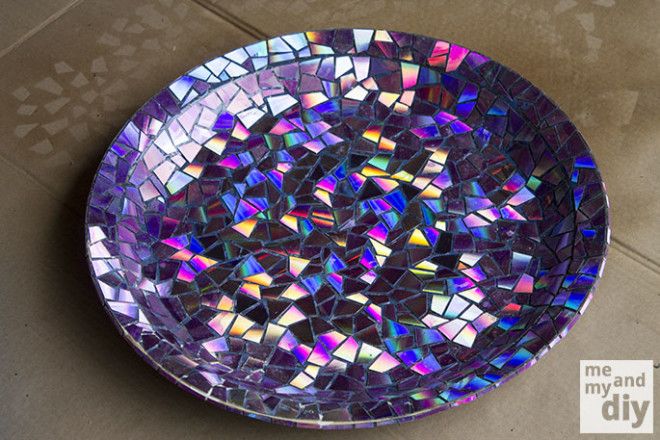 10. As a teenager, my parents didn't like when I dragged home a bunch of old tires from the dump to make myself a comfortable chair. But, if you're living in your own place without any parents, prettily-painted old tires make beautiful planters!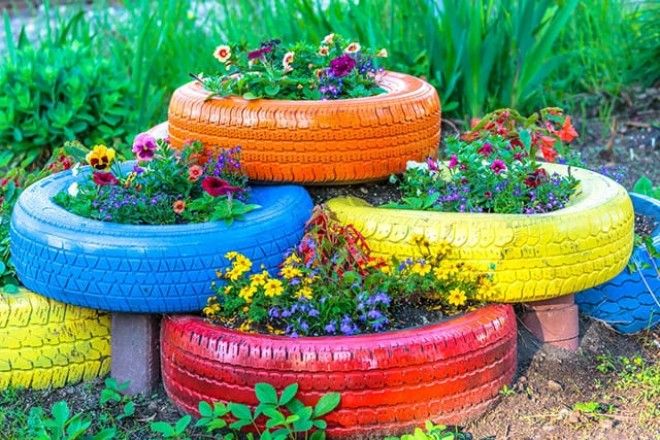 11. Flip conventional thinking on its head (literally)! If you've got a wobbly old stool, turning it upside down and putting a nice bright coat of paint on it makes it perfect for storing long items like gift wrap or umbrellas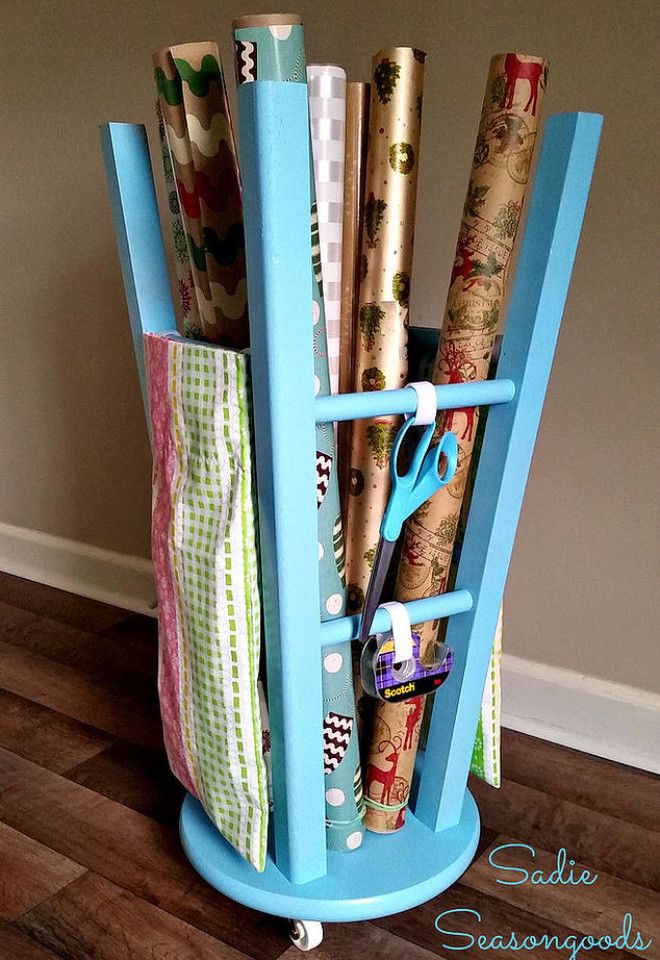 12. Jar DIY ideas are a dime a dozen; there's just something about the pretty glass containers that begs us to re-use them. But small mason jars with nail-holes punched in the lids make for cool, unique salt and pepper shakers. And, with the money you save, you can fill them with fancy Himalayan sea salt and whatever kind of fancy peppers out there.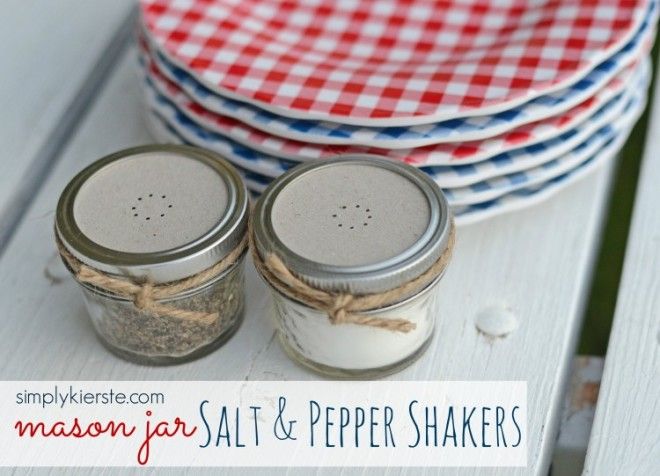 13. I don't personally enjoy Tic-Tacs, but I have to admit that they have beautiful packaging. With a little spray paint or washi tape, the container becomes perfect for holding bobby pins, change, or matches.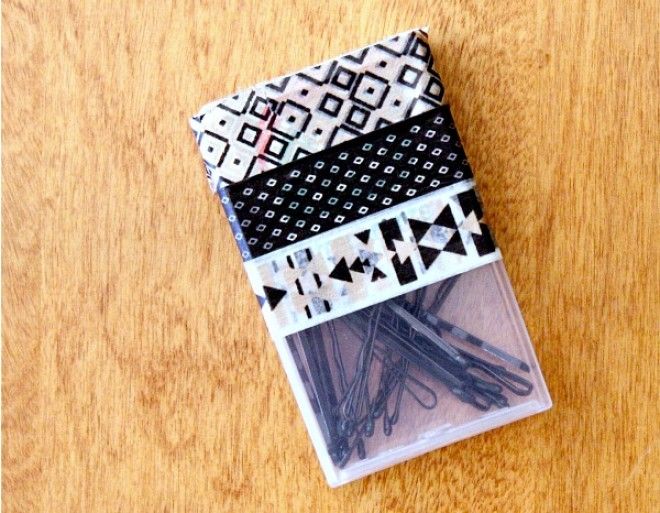 14. A 2-L bottle of water and a bunch of old, plastic spoons become a lampshade through the power of hot glue and upcycling genius!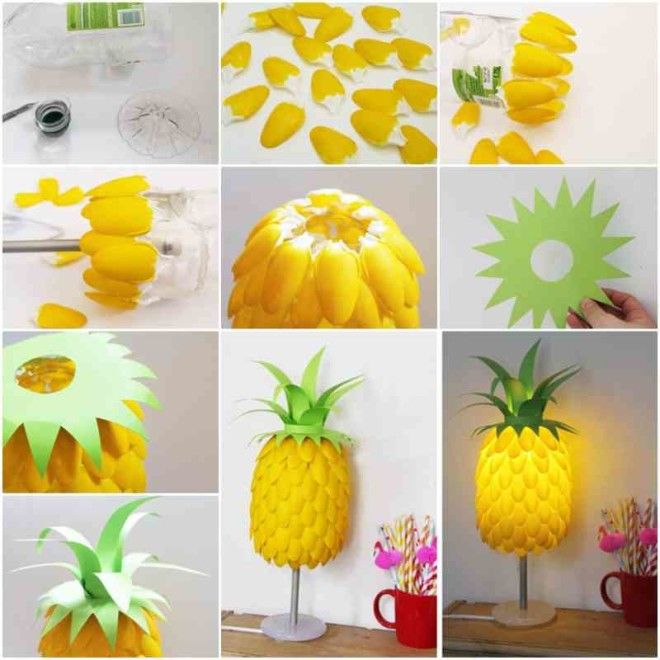 15. As you can probably tell by this point, I'm low-key obsessed with tires and their multiple uses. Wrapping one in twine, with a cover for the hole on top, makes a beautiful ottoman!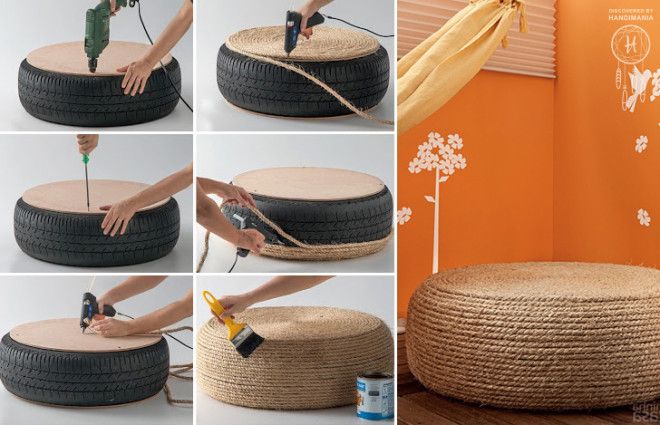 16. Love reading on an e-reader but miss the warm, nostalgic feeling of holding a book in your hands? Use a broken (but pretty) old book cover to make a cover for your e-reader.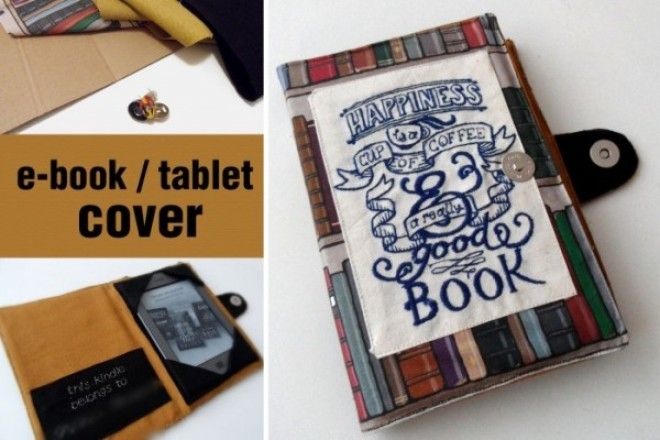 17. … and just so you don't waste the pages, rolled-up book pages make for a beautiful wreath.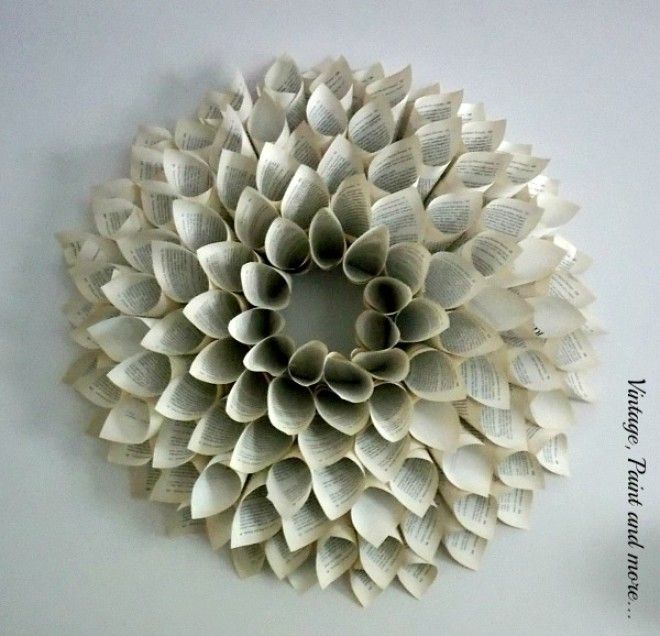 18. If you're having trouble with stuff falling into your charging port, putting a paperclip or pipe-cleaner in the port should keep it free of crumbs and lint!