Whether they specialize in traditional recipes or experimental methods of cooking, these 18 cities stand out above the rest for their unique creations and beloved contributions to the culinary world.
#1 Tokyo, Japan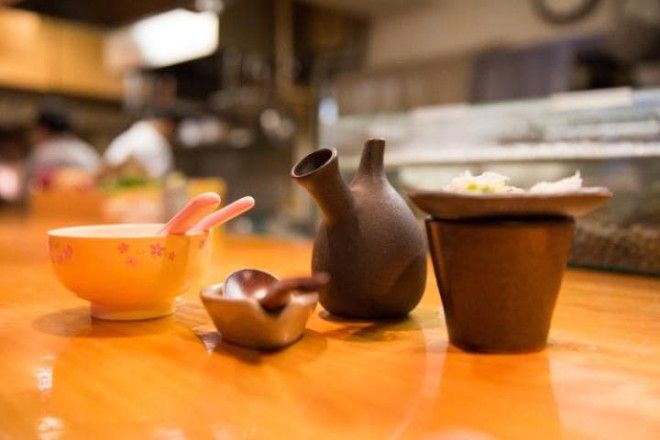 In the country that boasts more Michelin stars than any other, Tokyo is the city with the most.
Our expert there, Danielle Demetriou says: "It's not just about sushi.
From tonkatsu pork cutlets and unagi eel to okonomiyaki pancakes and all things tofu, Tokyo is home to a dizzying quantity of restaurants specializing in an array of Japanese cuisine.
"Best of all, it caters to all budgets, from wallet-busting skyscraper restaurants to atmospheric local izakaya - Japanese-style pubs where tapas-sized food is washed down with beer and sake - with an emphasis on high-quality seasonal ingredients across the spectrum.
All in all, nirvana for foodies."

#2 Hanoi, Vietnam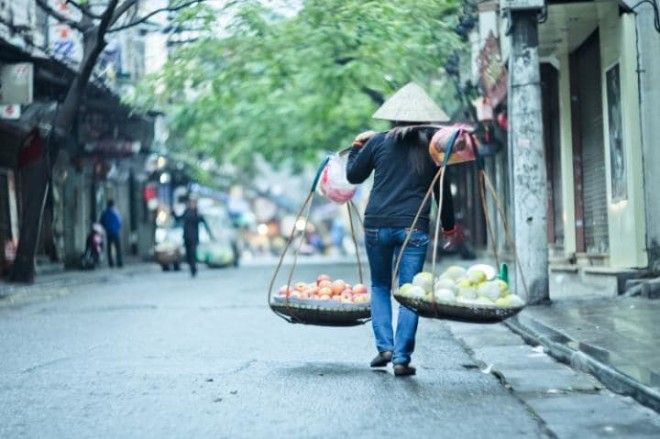 compact old centre is arguably the better place to sample the balance of salt, sweet, sour and spice in Vietnamese cuisine.
Eat like a local and take to the streets for freshly prepared dishes such as pho tiu noodles with a sweet and sour soup, pork and fish sauce; banh mi, a baguette filled with pate, cucumber, herbs, crispy onion and chilli; and com tam, broken rice with grilled pork, pork skin, egg and fish sauce.
Finish with traditional egg coffee - or ca phe trung - a blend of coffee and egg whites, folded with sugar, drunk hot or cold.

#3 London, UK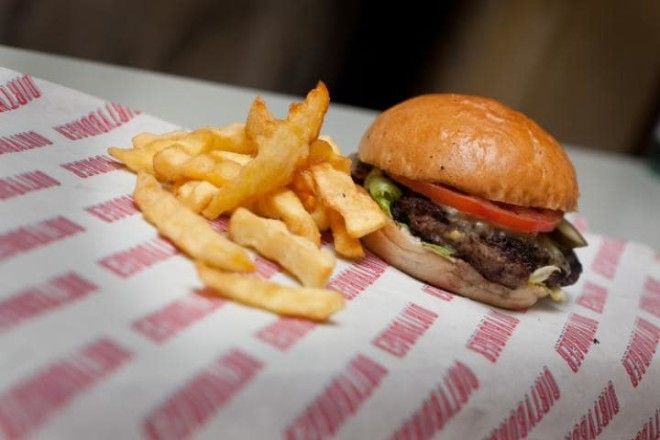 has world cuisine covered.
With so many young talents now seeking to make their mark here, expect the city's restaurants to lead the field in innovation for some time to come.
A further development worth celebrating is that London's bars are developing at similar pace and diners can expect to sip on exceptionally sophisticated cocktails before, during or after their meals.
Voted the world's best bar for the last three years in a row, Artesian at the Langham hotel is just one spot worth checking out if you fancy trying something novel.
With all that's on offer, the capital is indisputably one of the world's most exciting places to eat.
Telegraph Travel's John O'Ceallaigh says: "London's culinary diversity is unparalleled.
It is the only British city to feature in the World's 50 Best Restaurants awards and the capital's ethnic diversity means virtually any national or regional cuisine is readily available here."

#4 Jaipur, India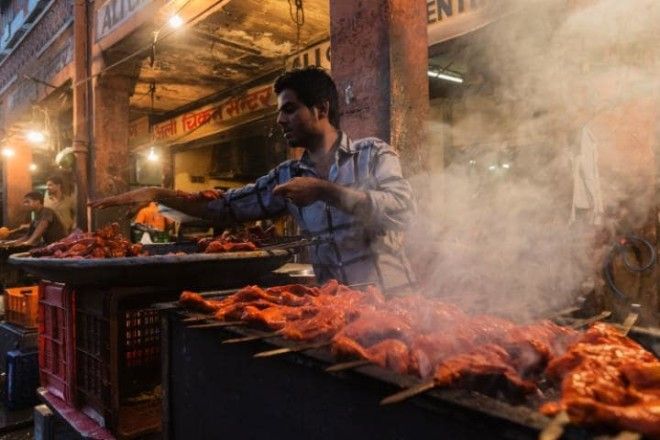 is one of the few places that represents the cooking of the Rajputs, the warrior princes who ruled most of Rajasthan up until the Sixties.
Hunting and expeditions were a big part of it, so chargrilling and barbecuing are well showcased in Rajasthani cooking.
This is where the chef Vivek Sing lived and worked in the late Nineties .
He recommends Laal maas, a fiery Rajasthani goat curry.
The recipe is 45 chillies to a kilo of goat, with a few cloves of garlic, onion and yogurt.
The curry is extremely hot but you don't eat it on its own; you have it with plain rice or flatbread, some raitha [a yogurt-based condiment] to cool it down, chutney and poppadoms.

#5 New York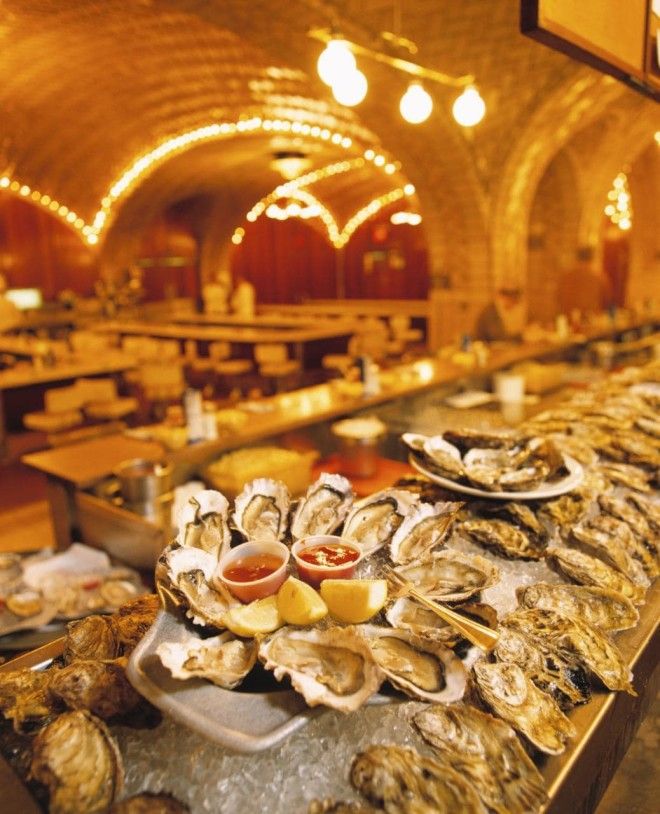 "New York chefs are always innovating," says our expert in the Big Apple, Douglas Rogers.
"Eight million people from every country on Earth live in New York , so the range of culinary experiences is bewildering.
The fine-dining scene changes amazingly fast, with new trends and movements springing up all the time.
Whatever the trends, there are always the classics, and New York does them like no other.
Don't miss the oysters at Grand Central Oyster Bar in the basement of the famous train terminal, going strong since 1913; or a Porterhouse steak at the venerable Brooklyn institution Peter Luger (established 1887) - for my money the world's finest steakhouse."

#6 Mendoza, Argentina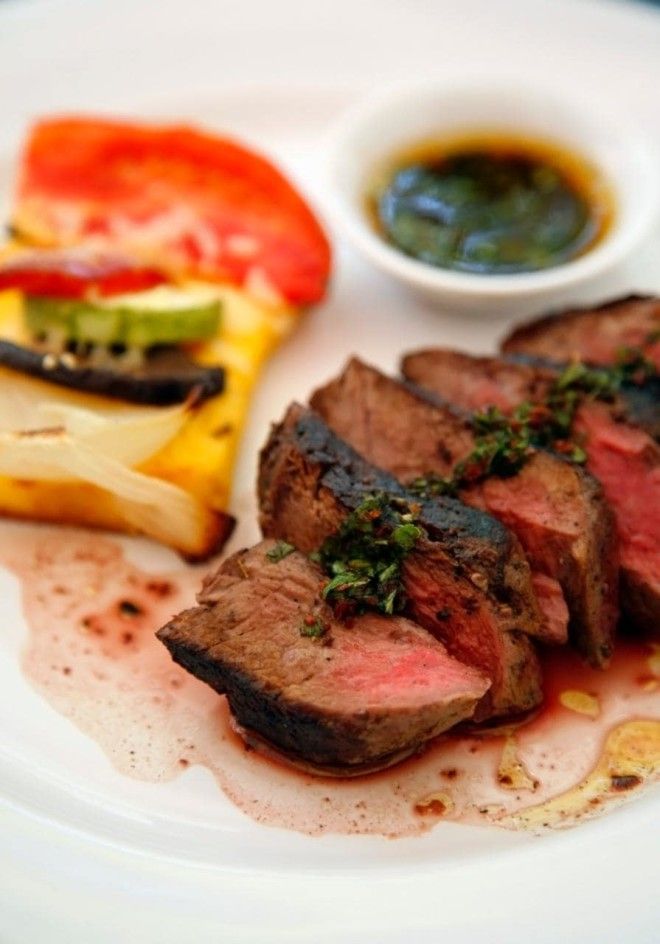 Where to come for Malbec and enormous, perfectly cooked steak - Mendoza's 'asados' are legendary.
The city is also surrounded by many of the country's best wine-growing estates and as such has a wide range of upmarket restaurants.
Try Azafran , one of Mendoza's most popular restaurants for local produce and Cava de Cano, a unique private dining room offering a buffet of traditional homemade treats, such as Argentine stew and empanadas, in a vine-draped garden.
The region is not only known for Malbec though, try light, crisp and fruity Torrentes too.

#7 Bologna, Italy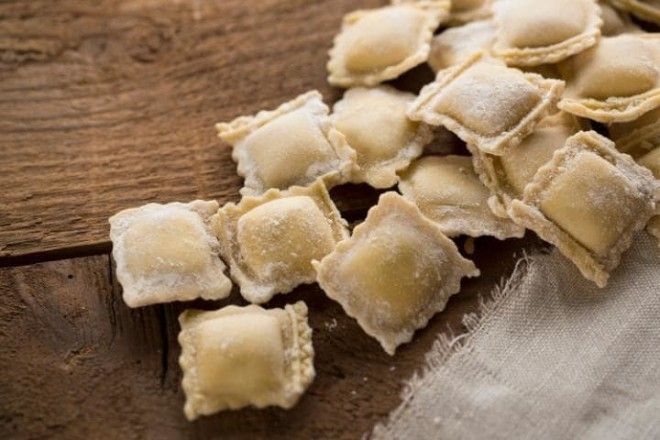 Bologna is known in Italy as "La Grassa" - "The Fat One" - after its food, which is generally considered among Italians as the country's best.
Numerous specialities originated here, most famously "bolognese" sauce and "baloney" (Bologna) sausage, or mortadella, while its position at the heart of northern Italy, close to lakes, plains and mountains, make it an obvious focus for a wide range of natural ingredients and the produce of nearby cities, not least Parma ham and parmesan cheese.
Food-lovers will find the city teeming with food stores, street markets and a fantastic range of eating options, from fine dining to simple trattorias.

#8 Lyon, France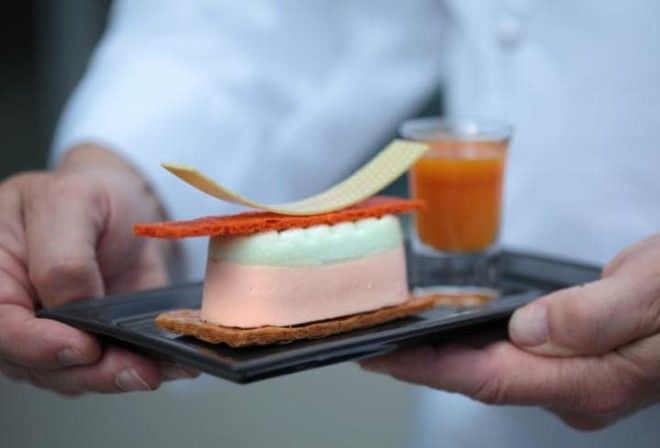 Lyon is where to try the best of French gastronomy.
Michel Roux Jr, the Michelin-starred chef and television presenter, recommend's the city's lovely little bouchons - like brasseries - and offal specialities such as tripe.
" Aux Trois Cochons does particularly good Lyonnaise fare, such as tablier de sapeur - breaded and fried tripe," he said.
"It's an acquired taste.
Another favourite for lunch is Restaurant Thomas.
"Les Halles, the central food market, is a feast for the senses.
I also recommend Les Chocolats Bernard Dufoux Bernachon , from Philippe Bernachon a third-generation chocolatier.
Auberge du pont de Collonges meanwhile, from Paul Bocuse, is the grand-daddy of French gastronomy.
But don't have any food before you go.
The portion sizes are gargantuan and Lyonnaise food is very rich.
Try the cervelle de canut, which is a creamy cheese.
Most restaurants in Lyon serve it.
And also try the famous dayglo pink pralines in a tart, brioche or croissant."

#9 New Orleans, USA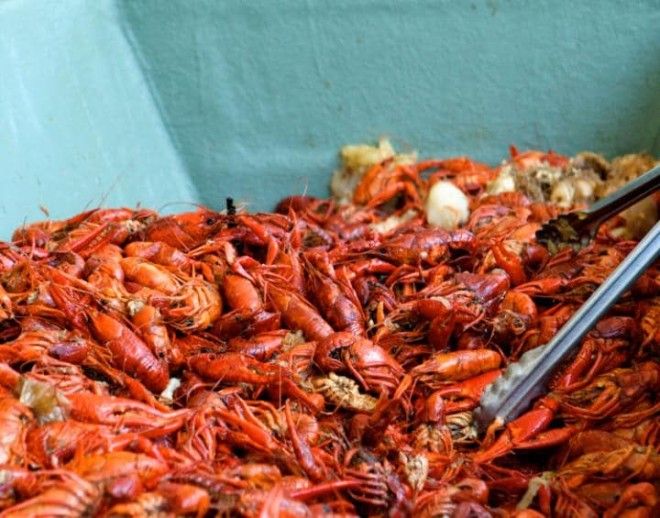 Perhaps more famed for its jazz-fuelled parties, New Orleans also offers a surprisingly rich menu of Louisiana Creole cuisine.
Local Adam Karlin told Telegraph Travel that the seafood-heavy, largely urban food is reinterpreted on a daily basis by adventurous fusion chefs.
He recommends Dauphine Street for international street food and vegan breakfasts, Freret Street for lobster, fried oysters and slow-cooked roast beef and Frady's for the South's meat-and-three tradition - "one meat (smoked sausage, baked chicken) with two or three vegetables or starchy sides".

#10 Bangkok, Thailand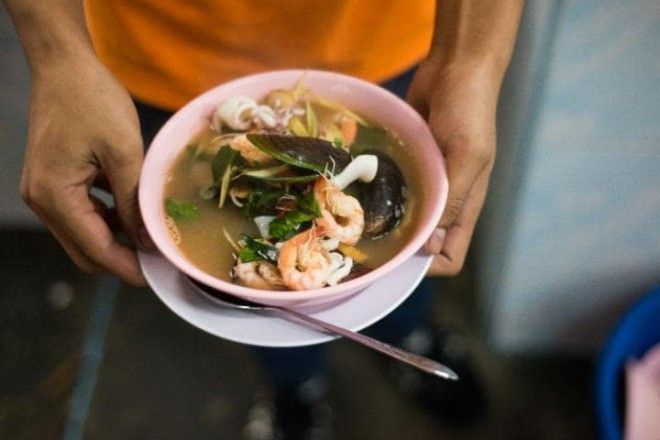 "If has a soundtrack, it is the thwack, thwack, thwack of pestel on mortar, the cracking of machetes on wooden blocks, and the squeals and sizzle of woks," says our expert in Thailand expert Lee Cobaj.
"And then there's the smells - nose-pinching chilies, fruity wafts of lemongrass, tangy galangal, and stinky durian - aromas so strong that you'll feel like you're eating them.
"It's the foodie city that's got it all, from streetside stalls selling fried oysters in Chinatown, to hole-in-the-walls like the spice-fuelled Hai Som Tam Convent, to trendy chain restaurants like Taling Pling where the beef massaman is king, to a new breed of upmarket restaurants sweeping the boards at the San Pellegrino awards."

#11 Barcelona, Spain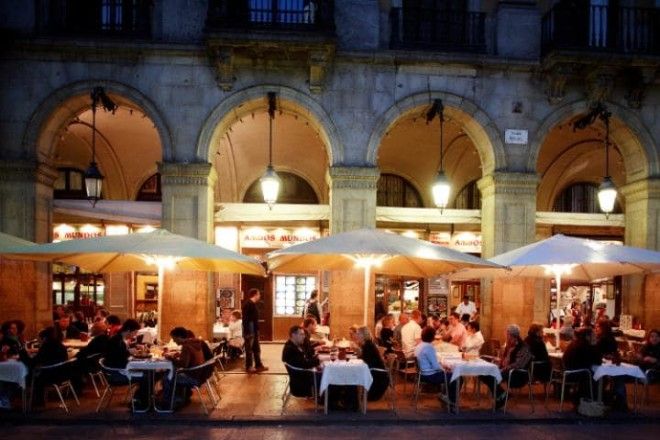 There's more to the Spanish city than its fresh seafood and humble, family-run tapas bars, though they are good.
Our Barcelona expert Sally Davis explains: "Considered for many years to be the best restaurant in the world, the now-closed El Bulli's influence was far-reaching, but nowhere more so than in Barcelona, where it turned the dining scene on its head, and put the city on the map as a serious gastronomic hub.
These days its influences can still be seen, but Barcelona also has a healthy sprinkling of Michelin stars for less outré establishments, and there's plenty on offer at more affordable restaurants, too."

#12 Singapore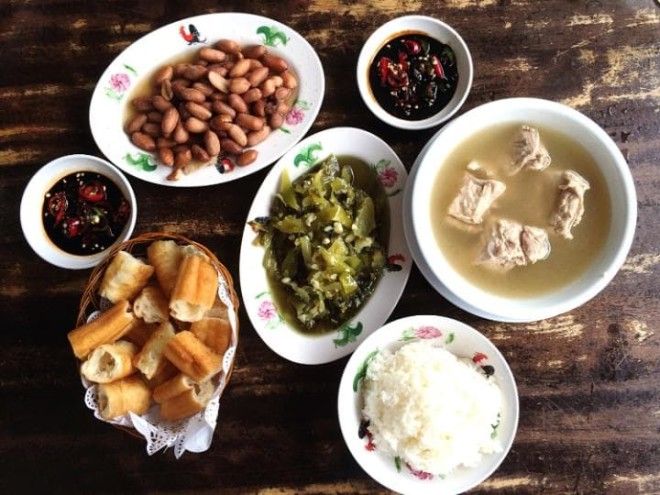 Singapore's diversity of cuisine is unrivalled," said Evelyn Chen, our expert in the city.
"Apart from pocket-friendly streetfood (of which options abound from Malay, Chinese or Indian), we have a cadre of Michelin stars-worthy restaurants and are the most awarded city on Asia's 50 Best 2015.
"That's not all, in the past decade, a crop of younger chefs has also created a genre of modern cuisine that you would never find outside Singapore (Wild Rocket for mod Sin, Labyrinth for progressive Sin and Candlenut for mod Peranakan).
"Sandwiched in between all these options are "tze char" (stir fry) restaurants available at every turn, each boasting wok-fried food like coffee ribs and sambal kang kong matched with steamed rice."

#13 Copenhagen, Denmark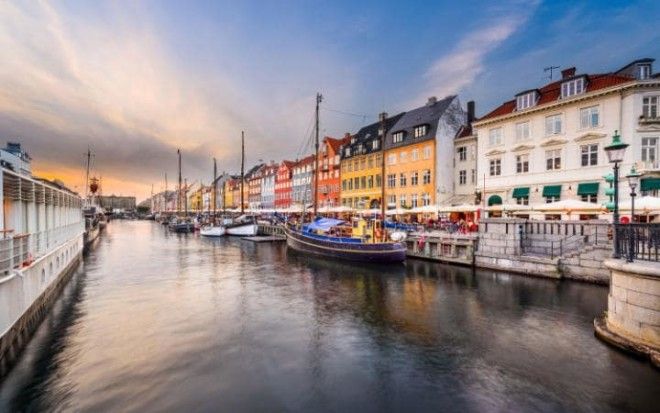 René Redzepi, chef-owner of the city's Noma, 2014's best restaurant in the world (but now closed), explained to Telegraph Travel that the Danish capital has some of the best coffee in Europe, a progressive wine movement and restaurants ideal for new culinary experiences.
He recommends Amass , best-reached by boat, for lunch in a private garden, and the restaurant at the Arbejdermuseet for "solid classic Danish fare".
He doesn't even need to mention the pastries.

#14 Lima, Peru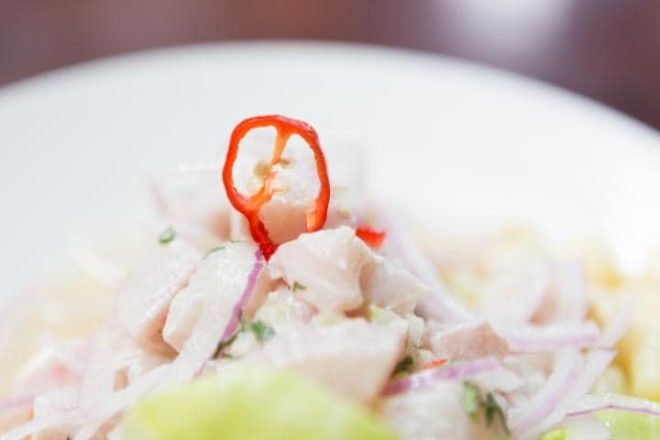 On the surf-lashed Pacific coast, sprawling Lima is well placed to harvest the ocean's bounty and seafood is its selling point - most famously in ceviche, raw fish cured in lime juice with a spark of chilli heat, served with raw onion and fresh coriander.
In the well-heeled districts of Miraflores and San Isidro, however, chefs such as Gaston Acurio (at Astrid & Gastón) and Pedro Miguel Schiaffino (Malabar) draw as much on the produce of the Andes and Amazon as they do on Pacific fare.
Quinoa, avocado, Andean lamb, vegetables and tubers appear on menus, along with paiche (an Amazonian catfish) and tumbo (a rainforest fruit).
It's the ultimate fusion food, but the real surprise is the influence of Chinese and Japanese migrants on the cuisine, in, respectively, "Chifa" and "Nikkei" dishes which meld Asian exoticism and prime South American produce.

#15 Fez, Morocco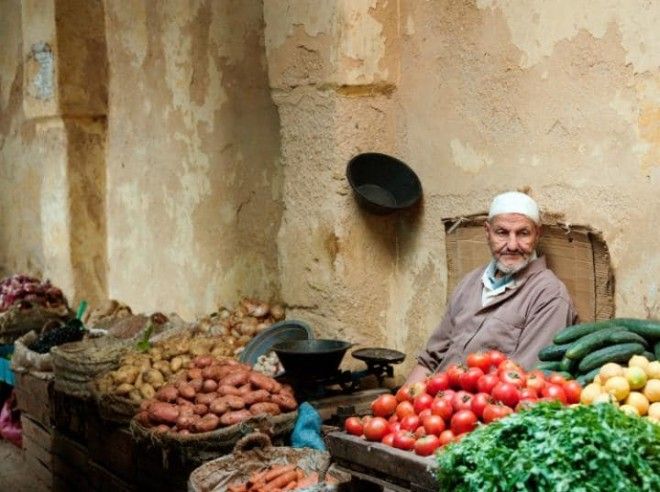 Offering a more unique taste of Morocco than Marrakech , the tight alleyways of Fez's medina, lined with everything from sheep heads to colourful piled spices, still throng with more locals than tourists.
There are many great places to eat and also in which to take cookery classes, where you can learn to prepare classic Moroccan dishes such as harira soup, baghrir (Berber pancakes) and tagines.
The riad Palais Amani, also runs a bread-making course.
Maison Bleue offers a rich and traditional banquet of salads, tagines and couscous, to a soundtrack of local musicians, in the evenings.

#16 Chengdu, China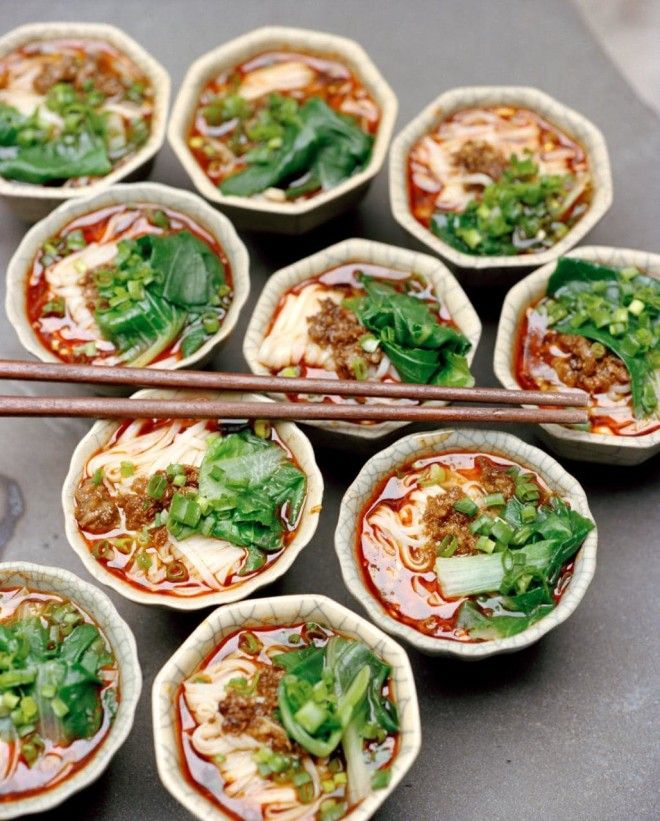 While a person can dine well in almost any Chinese city these days, Chengdu is the heart of Sichuan's fiery cuisine, with dishes swimming in Sichuan peppercorns, the tongue-tingling and fragrant spice that numbs the mouth to set the stage for the region's plentiful chilli peppers.
The bubbling hot pot is unmissable - ducks' tongues, paper-thin slices of lamb or beef, and myriad vegetables are thrown into a cauldron of broth simmering in the middle of your table - prepare for a long meal (you can get a good one at Little Lamb , in London, or here ).
Recover from the spices in a local teahouse .
To try some of the most creative food in the region, head to Yu's Family Kitchen (43 Zhai Xiangzi; 86-28-8669-1975), where Chef Yu Bo creates exquisite and playful banquets which are an homage to China's intellectual history: an edible calligraphy brush forms one of the first courses.

#17 San Sebastian, Spain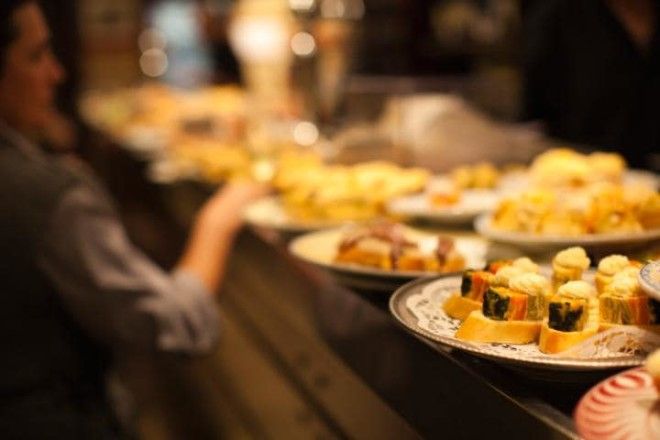 San Sebastian may just be the world's top food spot," reckons Xanthe Clay .
"The small Basque city with its elegant Belle Époque architecture has more Michelin stars per capita than anywhere else in the world.
Not only that, but it is home to two restaurants in the top 20 of the World's 50 Best Restaurants – Arzak and Mugaritz – with two more, Asador Etxebarri and Azurmendi, within driving distance.
"But what makes San Sebastian (or Donostia as it is known in the Basque language) especially appealing to the gourmet traveller is the quality of the everyday food, in particular the hundreds of pintxos bars, simple drinking dens selling everything from traditional rustic snacks to high-end gourmet dishes in small portions – and with miniature prices.

#18 Paris, France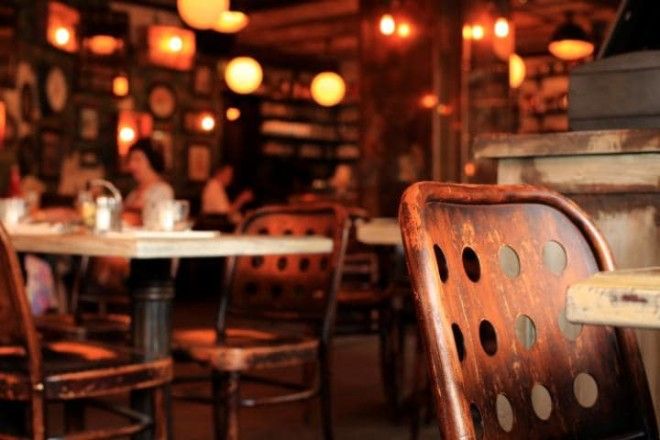 We couldn't forget Paris, could we? Five of the World's 50 Best Restaurants are found there - and its establishments boast a total of 144 Michelin stars.
"Although the grand French gastronomic meal has been beatified by Unesco, that gives little indication of the sheer variety of places to eat you can find here in Paris, from haute-cuisine temples to all-day cafés, eccentric wine bars, vintage bistros and the new 'bistronomiques' serving affordable modern cuisine in a casual setting,"