Philomenia Chieshe tried the 'dog ate my homework'-style excuse when bosses noticed the money was missing at the Nigerian examination board where she works.

She said a snake devoured 36 million naira in cash, the equivalent to around £72,250.
The Joint Admissions and Matriculations Board has doubts about Ms Chieshe's explanation.
The organisation has since started disciplinary proceedings, according to the BBC.
She's also taken something of a ribbing on social media.
Somebody even set up a Twitter account for the snake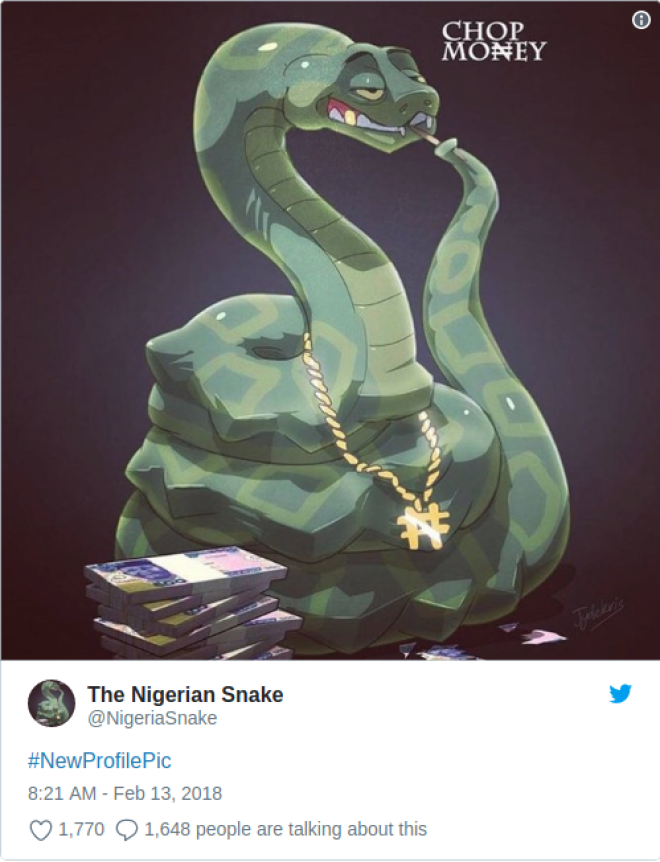 And Nigeria's anti-corruption agency joined in