While in a clip outside the cafe in Chonburi, Thailand, she flaunts her chest while saying 'the coffee is so good, they use plenty of milk', glancing down at the breasts.
But the stunt backfired and Sukkorn is now facing a jail sentence of three to five years and or a fine of 100,000 Thai baht for obscenity.
Prasong said: 'There was no intention to be sexual or offensive. I posted the pictures online just as a way of marketing the business. I have apologised for this.'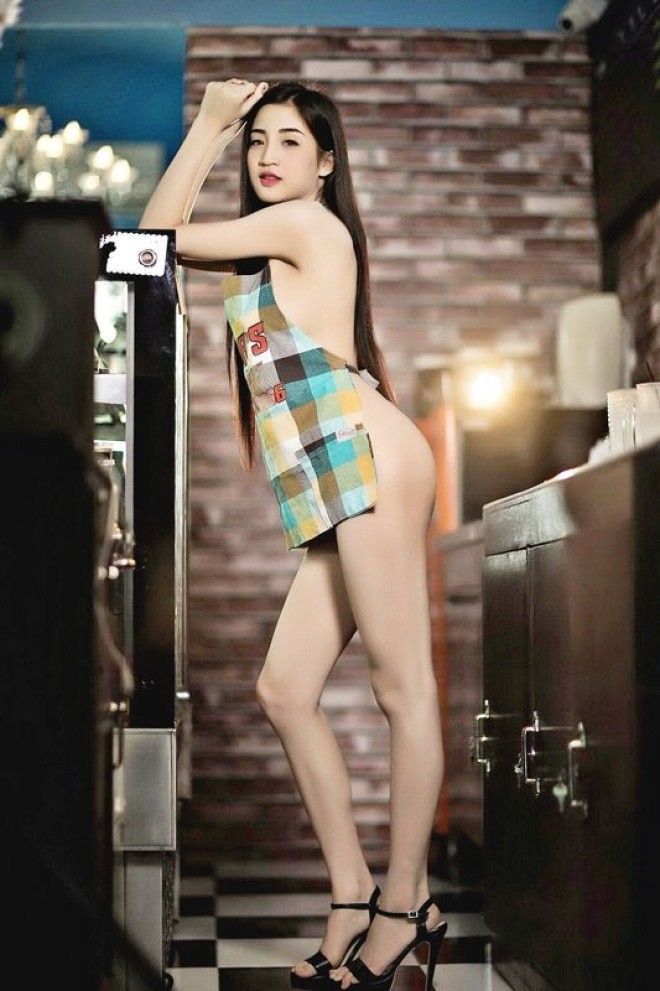 The photos caused outrage when the were uploaded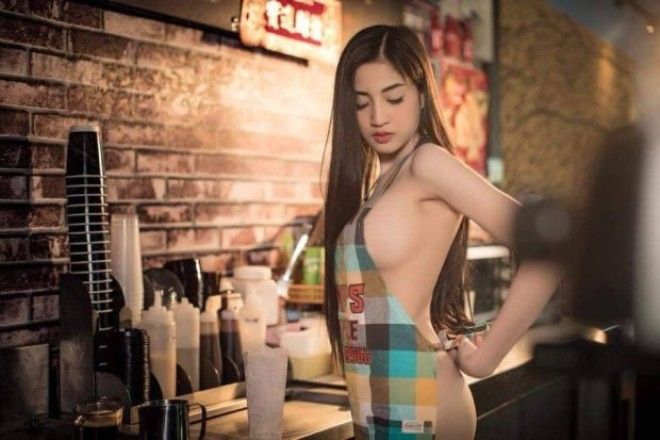 She wore a skimpy apron to serve customers
Police commander Thanachai Usakit from the Sattahip district station said the owner admitted uploading 'obscene materials'.
He said: 'The owner said that he didn't know better and admitted it was a way to publicize his coffee shop that just opened last Tuesday.
'The pictures were removed but the original offence is still present. We must investigate that and proceed with the law.''He didn't realize it would break the law, because the model in the photos wasn't fully naked.
Suwannawong, 22, and friend Minggomut Kongsawas, 21, said they felt sorry for Sukkorn because the shop was struggling to drum up business and they offered to help.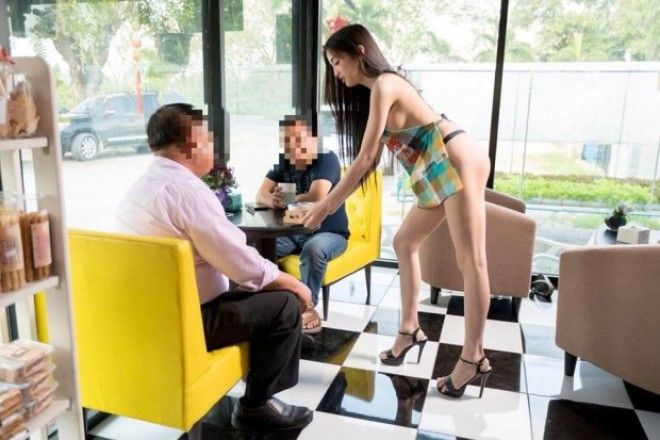 The coffee shop only opened recently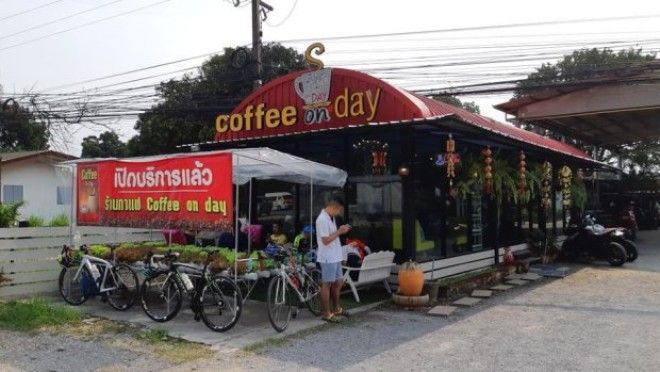 Now the shop owner faces jail
Suwannawong said: 'I wasn't paid anything for this. I just did it out of the goodness of my heart to help the coffee shop.
'They are a new business and didn't have customers so I just wanted to help.
'I have apologised for this. I hope people will forgive me. I didn't know how angry so many people would be about it.'