Today marks the 106th anniversary of Glacier, Montana's official designation as a national park. The park is home to more than 700 lakes, 68 different species of animals, and covers an astonishing 1,012,837 acres.
Glacier has an unexpected reason for the protection it enjoys today. The Great Northern Railway company crossed the Continental Divide in 1891, and had a vested interest in encouraging the public to travel out west. So in 1897, the company pressed the United States Congress to make the area a forest preserve, which eventually led to establishing Glacier as a national park.
That's not to say that human interest in Glacier is new. People have been drawn to the area for more than 10,000 years: Koonetai and Salish Indians lived in the region's valleys centuries before European settlers had ever set foot in Montana. Today, Glacier National Park is neighbors with the Flathead Indian Reservation to the west and the Blackfeet Indian Reservation to the east.
These days, grizzly bears, big horn sheep, elk, and golden eagles call this territory home. In fact, the majority of America's grizzly population currently resides in Glacier.
Today, the park is thriving. In 2015 alone, it attracted about two million visitors. Even still, as long as it remains protected, it's one
of the most ecologically intact — and unquestionably beautiful — regions on Earth: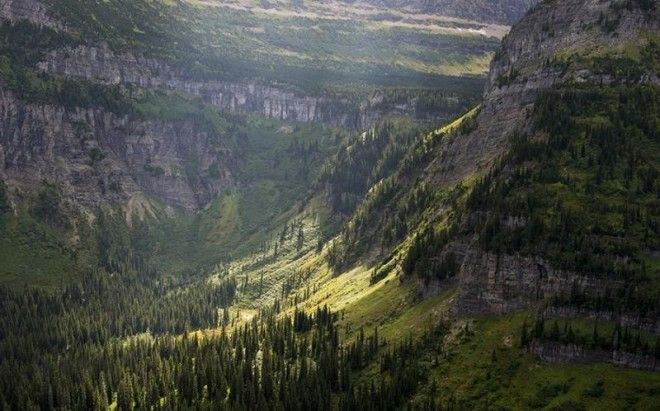 View of mountain slopes from the Going-to-the-Sun Road near Logan Pass in Glacier National Park, Montana, United States.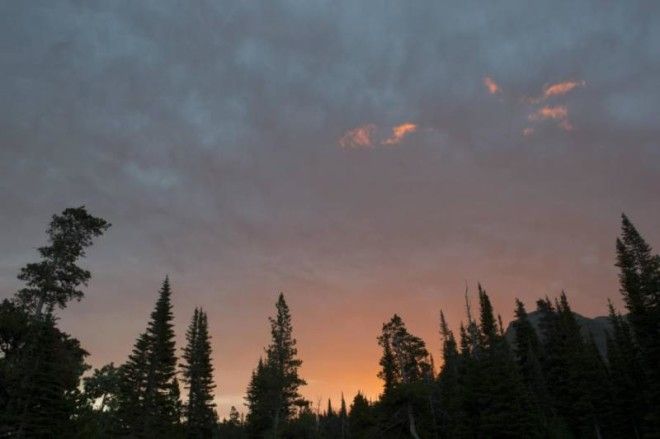 : Trees silhouetted against morning sky at Two Medicine Lake on the eastern edge of Glacier National Park, Montana, United States.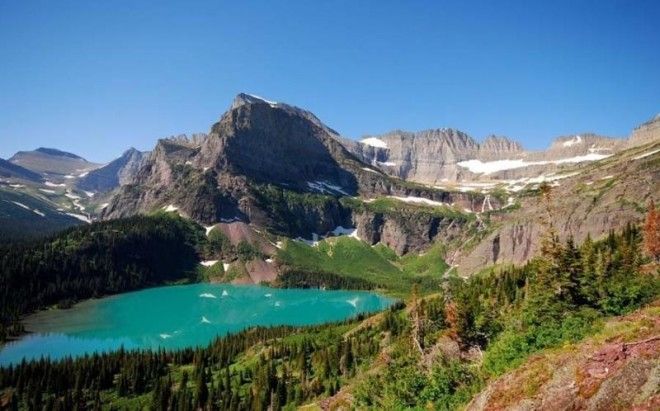 Grinnell Lake.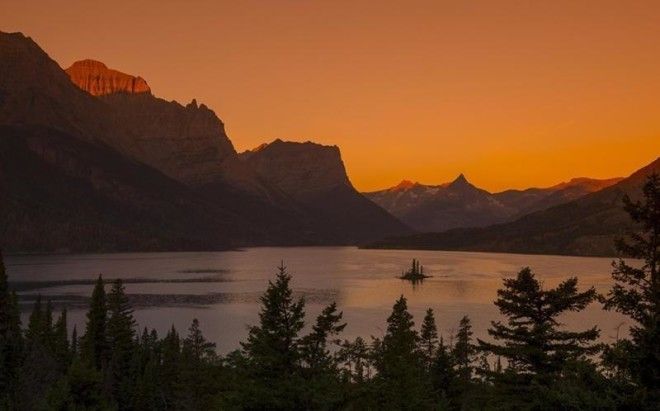 View of Wild Goose Island in Saint Mary Lake at sunrise in Glacier National Park, Montana, United States.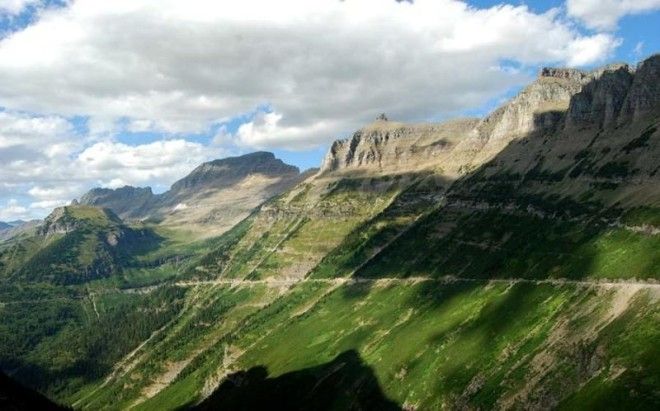 A clear view of Going-to-the-Sun road.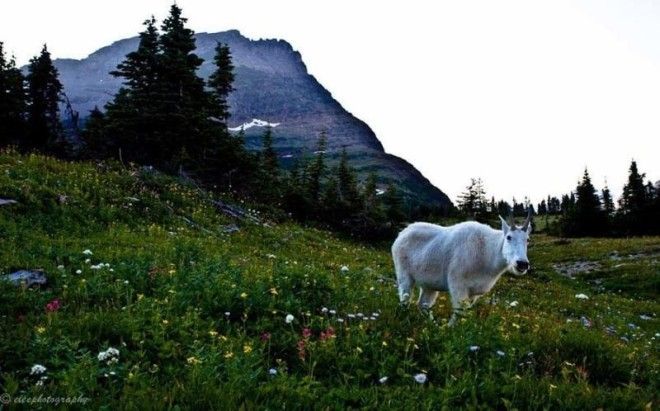 Mountain goats are a stable on Glacier National Park's high, sheer cliffs.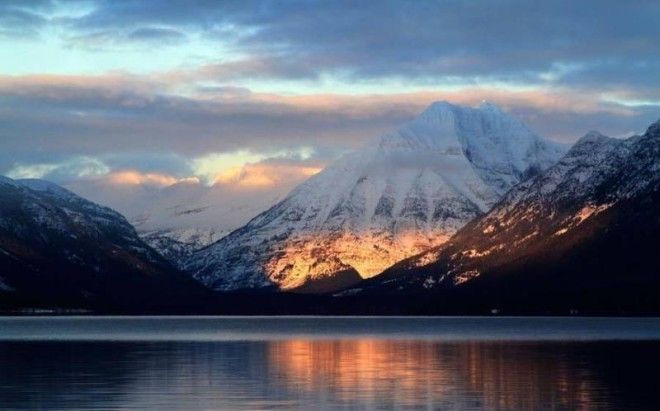 Lake McDonald is Glacier National Park's largest lake.