Brodsky's style channels the heightened realism of 19th century landscape painters; whereas the historical paintings were created on enormous canvases that echoed the vast American landscape, Brodsky's contemporary take condenses the visual impact into a token-sized work that fits in the palm of a hand. The artist describes the intention and scale of her work: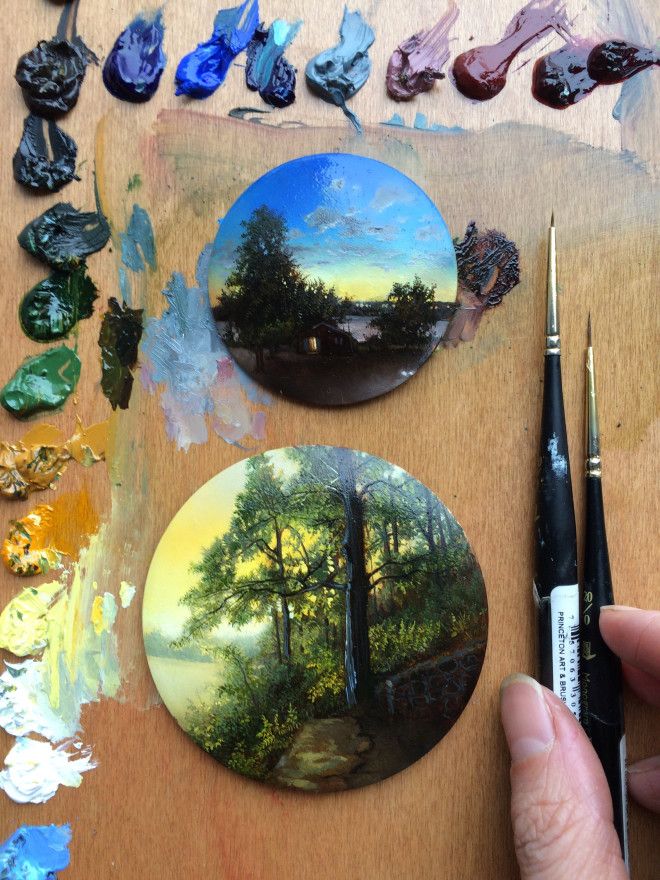 ​​​​​​
I like to think that the reason my works have gotten so tiny over the years is that painting itself is partially an act of meditation, of being able to hold something still enough in my mind that I can capture an image of it. As it becomes easier to slip into that meditative state, the object I need to concentrate on becomes smaller.
Paintings from this series are on view until March 4th in the show Cycling Guide to Lilliput at Pontone Gallery in London. Brodsky also shares her work on Instagram, and offers prints of select paintings in her Etsy shop.