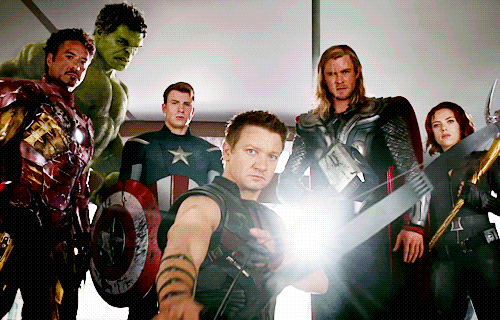 With the first Iron Man film leading the way back in May of 2008, the franchise took off at a break-neck speed, and hasn't stopped since.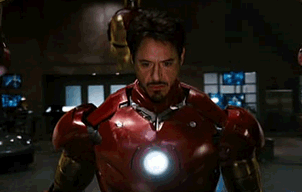 And today Marvel Studios released a behind-the-scenes video of a celebration which took place last October in honor of this achievement, where every single actor in their films gathered for a class photo.

It's difficult not to get a little emotional watching the heroes we've grown up loving geek TF out over each other.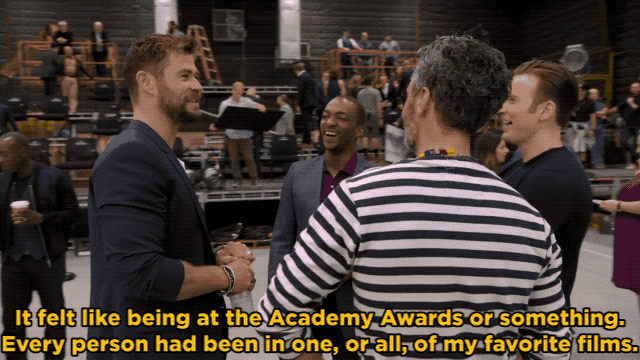 And seeing them all in one room is almost too trippy too handle.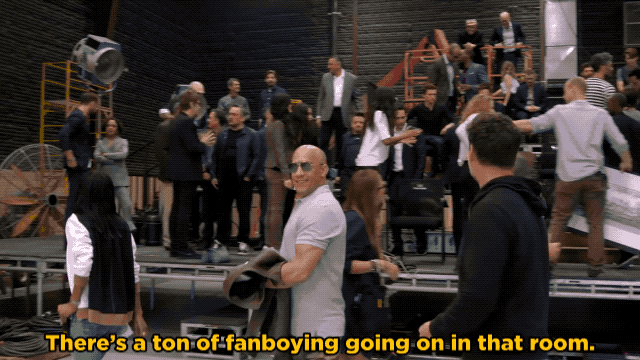 Plus, the class photo itself is already an ICONIC work of art: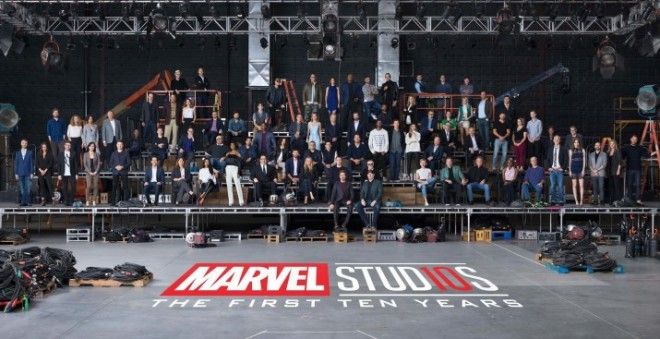 Seriously.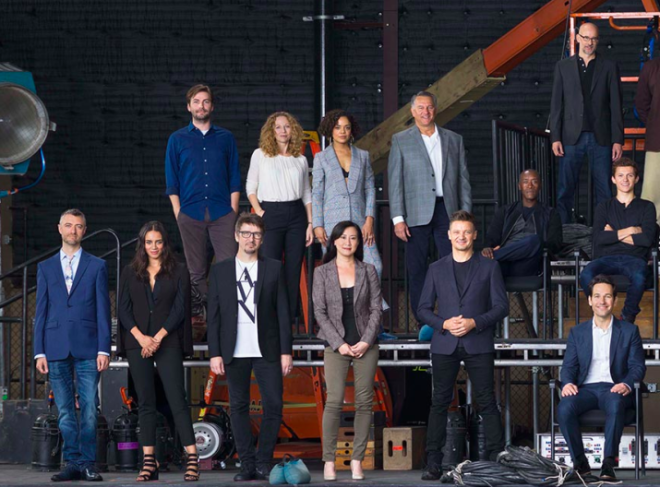 First Row: Sean Gunn, Hannah John-Kamen, Director Scott Derrickson, Executive Producer Trinh Tran, Jeremy Renner, and Paul Rudd.
Second Row: Director Jon Watts, Casting Director Sarah Finn, Tessa Thompson, VP Physical Production David Grant, Don Cheadle, and Tom Holland.
Third Row: Director Peyton Reed.

Just.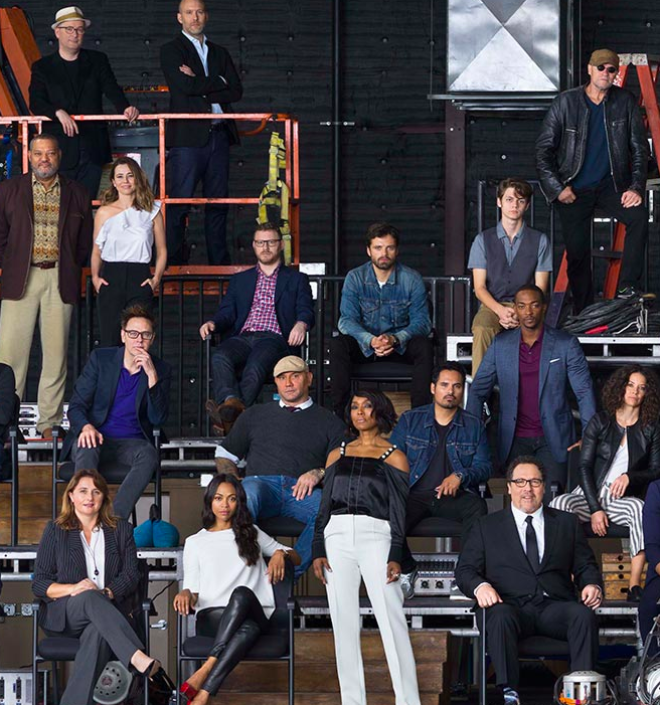 First Row: EVP Physical Production Victoria Alonso, Zoe Saldana, Angela Bassett, and Jon Favreau.
Second Row: Director James Gunn, Dave Bautista, Michael Peña, Anthony Mackie, and Evangeline Lilly.
Third Row: Director Peyton Reed, Laurence Fishburne, Linda Cardellini, Executive Producer Jonathan Schwartz, Sebastian Stan, and Ty Simpkins.
Fourth Row: Screenwriter Christopher Markus, Screenwriter Stephen McFeely, and Michael Rooker.

Look.
First Row: Chris Hemsworth, Gwyneth Paltrow, Chris Evans, Robert Downey Jr., Stan Lee, and President of Marvel Studios Kevin Feige.
Second Row: Director Joe Russo, Director Anthony Russo, Chris Pratt, Chadwick Boseman, and Benedict Cumberbatch.
Third Row: Mark Ruffalo, Brie Larson, Michael Douglas, Executive Producer Stephen Broussard, and Director Ryan Coogler.
Fourth Row: Vin Diesel, Cobie Smulders, Samuel L. Jackson, Taika Waititi, and Jeff Goldblum.

At.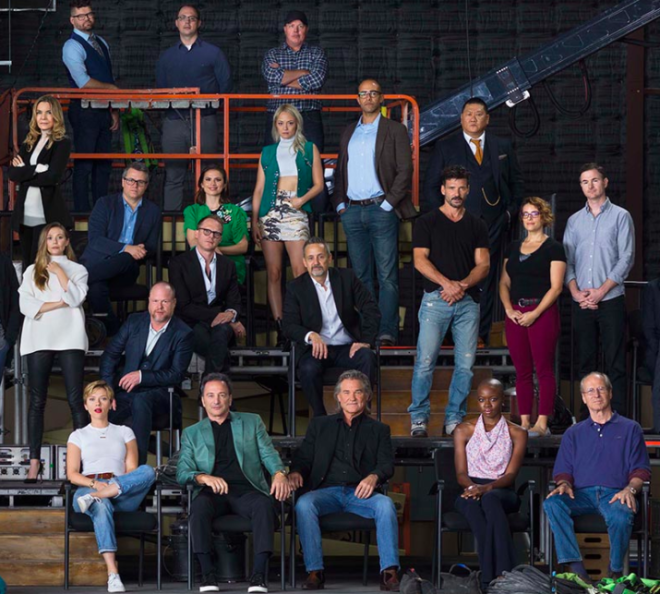 First Row: Scarlett Johansson, Co-President of Marvel Studios Louis D'Esposito, Kurt Russell, Danai Gurira, and William Hurt.
Second Row: Elizabeth Olsen, Director Joss Whedon, Paul Bettany, VP, Physical Production Mitchell Bell, Frank Grillo, Director Anna Boden, and Director Ryan Fleck.
Third Row: Michelle Pfeiffer, Executive Producer Jeremy Latcham, Hayley Atwell, Pom Klementieff, Executive Producer Nate Moore, and Benedict Wong.
Fourth Row: Executive Producer Erik Carroll, Head of Visual Development Ryan Meinerding, and Executive Producer/Screenwriter Craig Kyle.

Them.
First Row: Director Alan Taylor, Karen Gillan, Executive Producer Brad Winderbaum, Emily VanCamp, and Director Louis Letterier.
Second Row: Letitia Wright and Editor Jeffrey Ford.

So, here's to the next 10 years of Marvel superhero films and, in the meantime, get pumped for Black Panther and Avengers: Infinity War this year!