Their first project together was as serendipitous as their first meeting: Parhiala's employer had asked him to research the current state of old psychiatric hospitals, just as Palmunen was looking for a new photography project. "I found out that there was one hospital quite close to where we both lived and decided that this could be interesting for both of us," he says. "We looked up where the hospital was located, drove there and found an old hospital, abandoned, with doors open. We went in and it was like stepping into another world. Tanja was excited to shoot the empty corridors, weird rooms with bizarre stories to tell. I couldn't believe my eyes either and at that moment we both knew that this was something worth continuing together."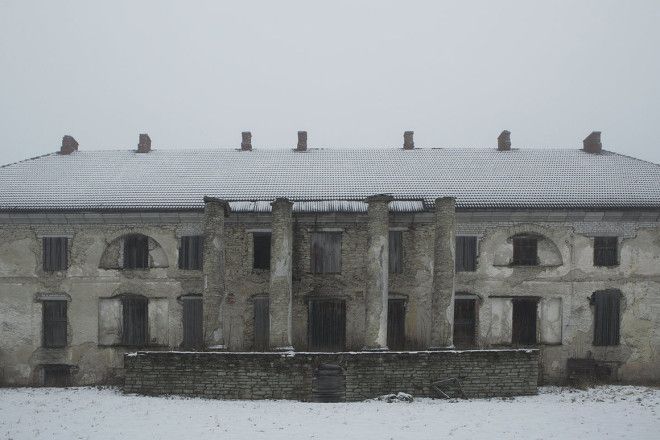 An abandoned manor house in Estonia.
They found their skills were complementary. "For me it has been about actually finding the places, putting them on a map, and finding out why they have been abandoned," says Parhiala. "Tanja enjoyed the range of possibilities that abandoned places had to offer her as a photographer."
Since launching Abandoned Nordic, Parhiala and Palmunen have explored Estonia, Latvia, and Lithuania; traveled to their Scandinavian neighbors Sweden and Norway; and crossed Eastern Europe to reach Romania and Poland. Each country has something unique to offer, from Soviet military ruins to automotive graveyards to vast manor houses.
Although some destinations are relatively easy for the pair to travel to—from Helsinki there are ferries to both Estonia and Sweden—accessing the ruins themselves remains a challenge. "They are places hard to reach, filled with debris, mold, and dust, but at the same time very interesting and engaging," says Parhiala. There's also a lot of logistics. "When we are out there, searching for new places, we have to think, how many daytime hours do we have for the photoshoot? And is there a lot of snow or rain, if we are close to mountain areas? We drive a lot, so the weather might pose significant difficulties and time would be wasted."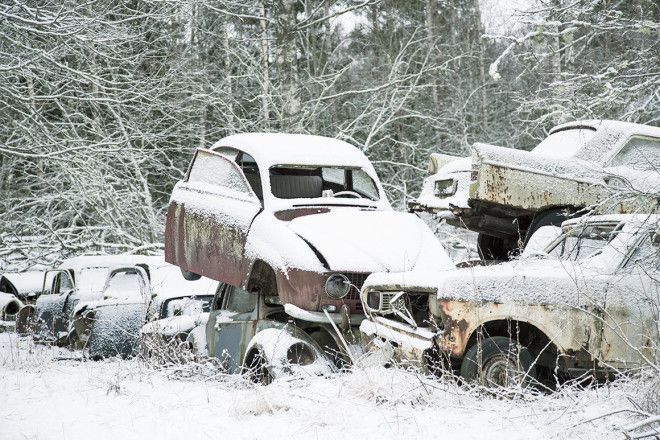 A car graveyard, Sweden.
Once they know where they'd like to shoot, they do as much research as possible. "We search every location so we can actually see the building on a satellite image, then we save the coordinates and the location information into our database of abandoned places," explains Parhiala. "When we have all the places' coordinates, we form a map and make a route plan. The locations are saved into our smartphones and to our navigator. But, sometimes the best places are found by accident, we just stumble on to something special. Those places cannot be planned or searched, so we just try to keep our eyes open. Coffee helps."
Despite this preparation, shooting abandoned locations in cold or rainy conditions—the duo's preferred weather—has its own challenges. "We tend to have too little hours in a day. Usually we are racing against the sun to see the last place of the day. When dusk starts, it gets more difficult to take the photos we want." Then there's nature itself. "While exploring abandoned places, we have to crawl, climb, or walk for hours. We are welcomed by overgrown vegetation and Rottweilers."
The pair once scuba dived in an ice-covered lake in Estonia, to photograph a partially submerged prison. After an hour in the freezing water, capturing crumbling brick walls, "we had to stop because Tanja's fingers didn't move at all. It was impossible to press the trigger of the camera."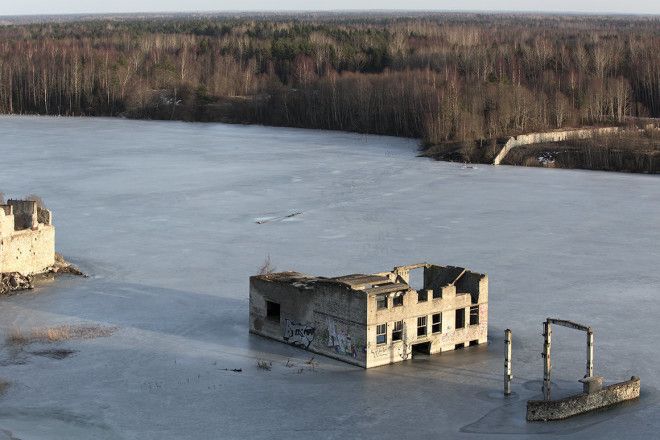 The sunken Soviet-era prison Rummu, Estonia.
For Parhiala and Palmunen, Abandoned Nordic is not only a way to share their adventures. "Our goal is to be 'the urban explorers' of this part of the world, of northern Europe and Scandinavia. For us it means editing the photos with endless perseverance and hours of writing and searching for new places. It means that we have to be there, on the road." This is especially true given the nature of what they are shooting. "Abandoned buildings tend to disappear—they collapse or they get vandalized, so it is always a race against time."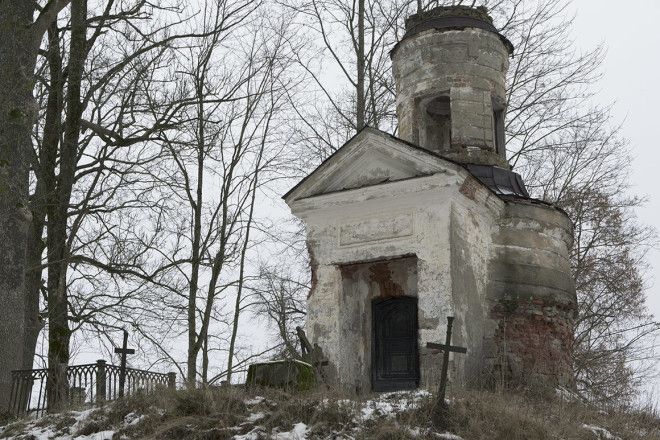 A church, Estonia.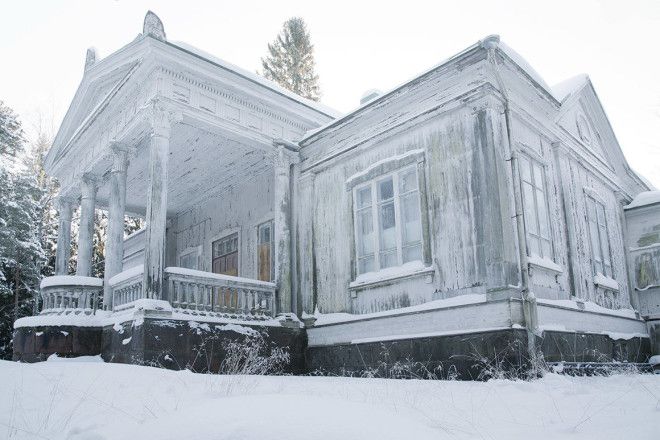 A villa in Finland.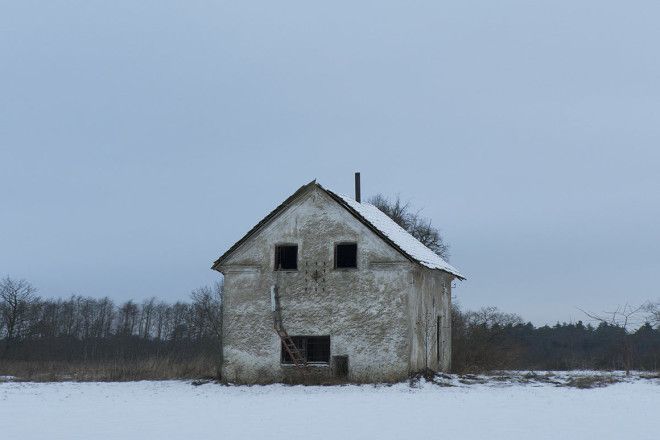 An old farmhouse, Estonia.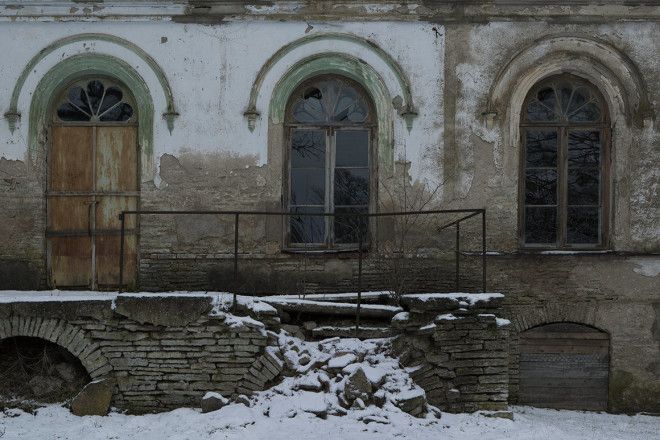 An abandoned Manor House in Estonia.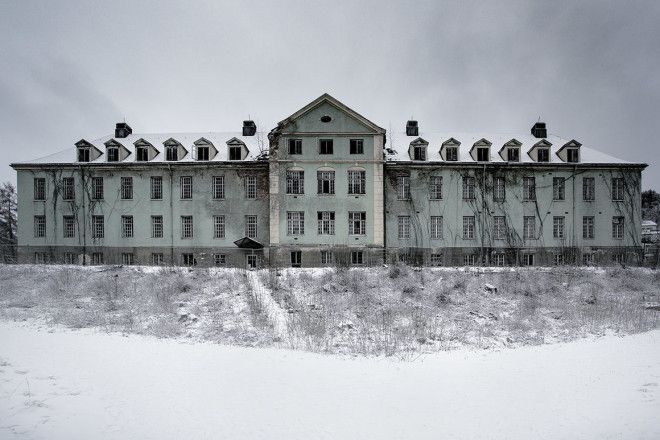 An old psychiatric hospital, Norway.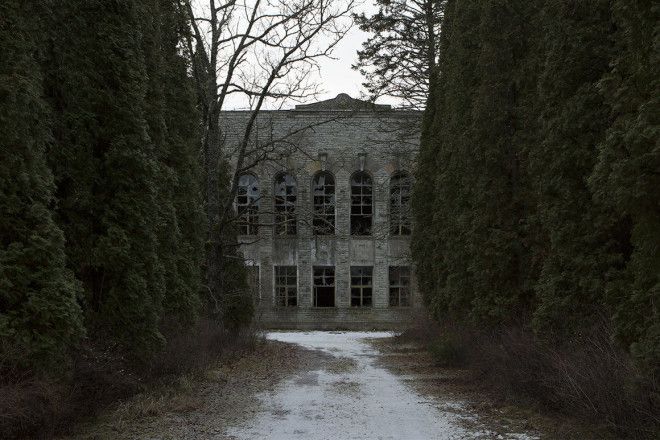 A radio station, Estonia.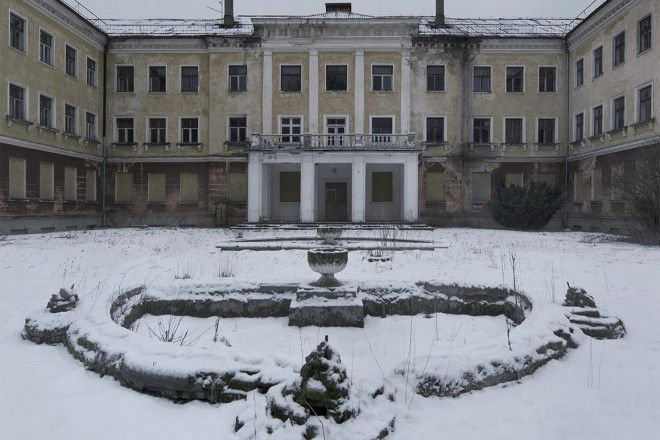 A school, Estonia.