Many people dream about hitting at least one epic party in their lifetime, whether it's Oktoberfest in Germany or Mardi Gras in New Orleans.
To help get your bucket list started, we've found 37 of the biggest and wildest parties around the globe.
From dancing in a whirlwind of colors at India's Holi festival to throwing tomatoes during La Tomatina, Spain's massive food fight, these are the parties that are worth traveling around the world for.
Originally a student protest for democracy in Novi Sad, Serbia, EXIT was dubbed the "Best Major European Festival" at the EU Festival Awards in 2014. The festival takes place in the stunning Petrovaradin Fortress on the banks of the Danube, with parties that go late into the night.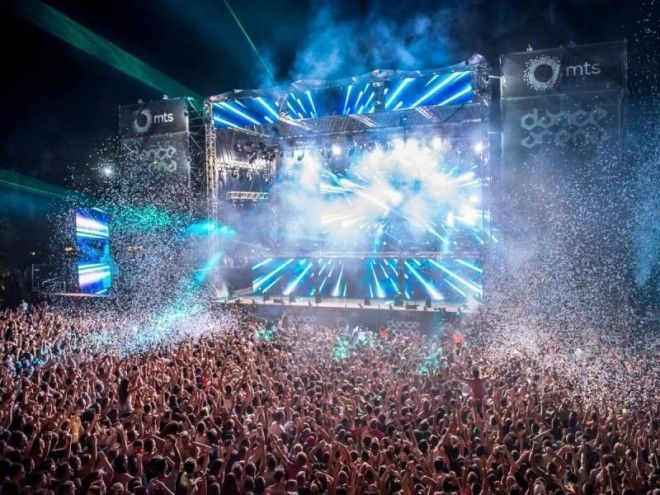 The streets of Amsterdam are filled with orange during Koninginnedag, also known as Queen's Day, when over a million people gather in the closed-off city center to party all day and night.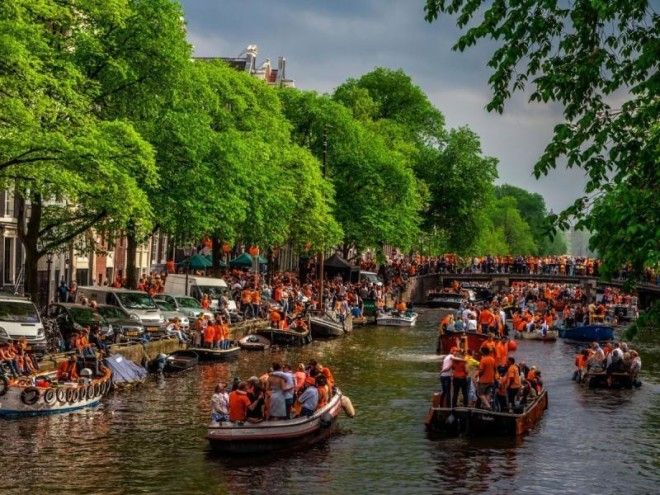 Poland's largest annual music event, Open'er Festival, is set on an old military airfield in Gdynia. Visitors can enjoy everything from fashion shows and discos held in bunkers to dance parties and performances from well-known music acts.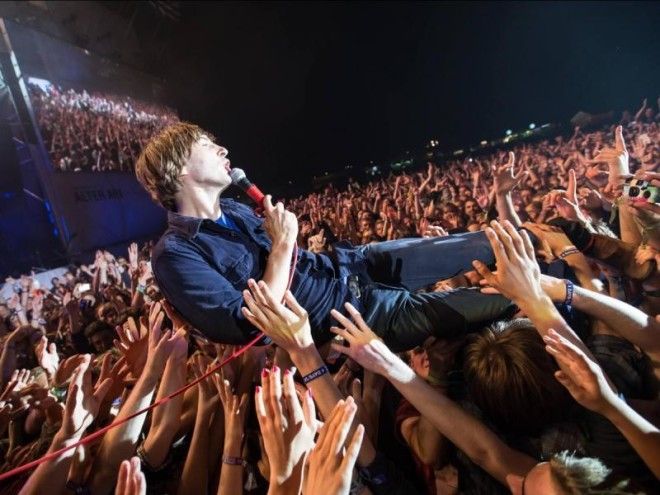 The biggest food fight in the world, La Tomatina, attracts around 30,000 people to Buñol, Spain, to party and hurl tomatoes at each other every August.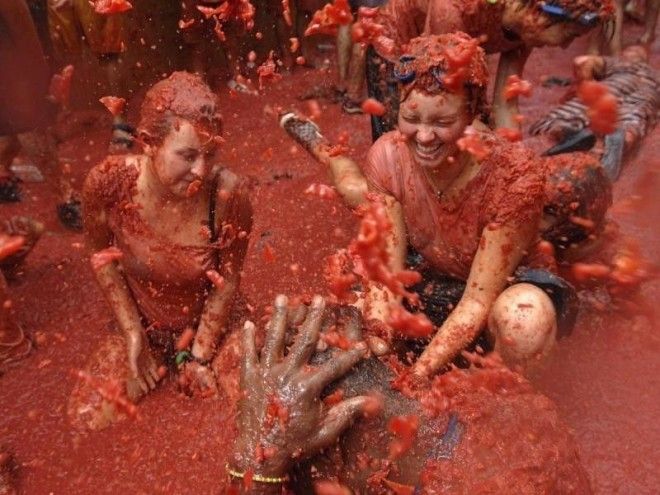 At Distortion in Copenhagen, Denmark, there are massive street parties during the day, wild parties in the clubs at night, and a multiday rave in the harbor.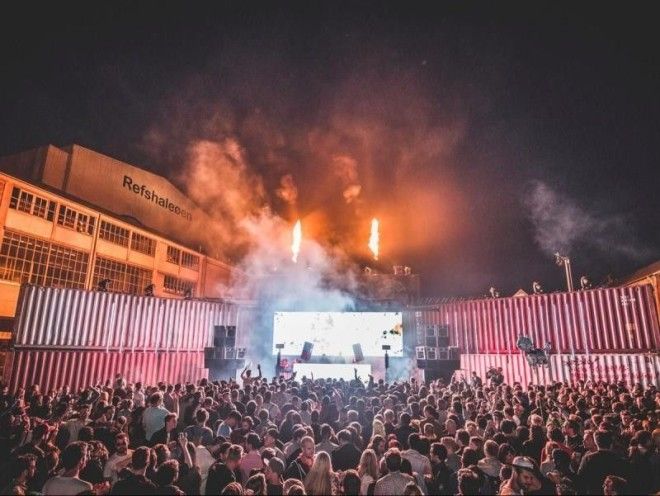 Summerfest, considered to be the world's largest music festival, attracts around 900,000 people each year. Set on Milwaukee's lakefront, the festival's grounds include an impressive setup of music venues and restaurants that are there yearlong and built specifically for the event. Guests can enjoy over 1,000 performances, as well as indulge in delectable food and fun activities.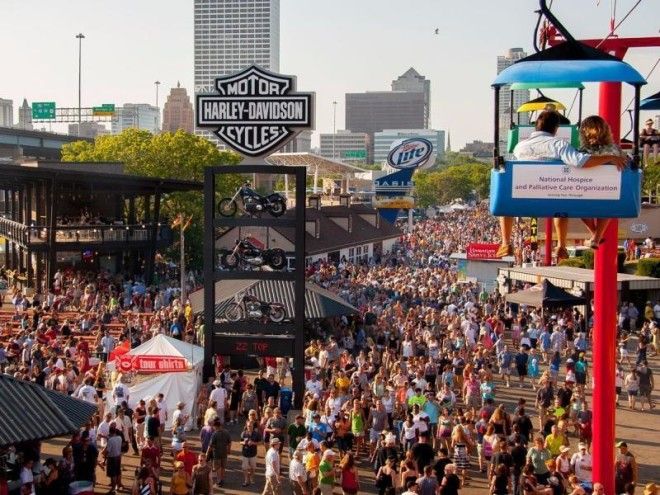 With seven main stages, the Fuji Rock Festival is Japan's largest. The festival, which is held at the Naeba Ski Resort in the Niigata Prefecture, offers visitors incredible views and performances from well-known artists like the Red Hot Chili Peppers.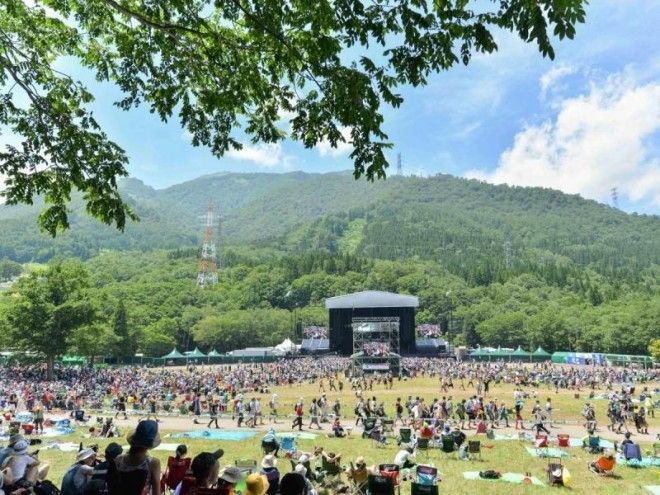 Rio de Janeiro, Brazil, hosts the biggest carnival in the world. The celebration is known for its stunning costumes, talented dancers, and massive parades and street parties.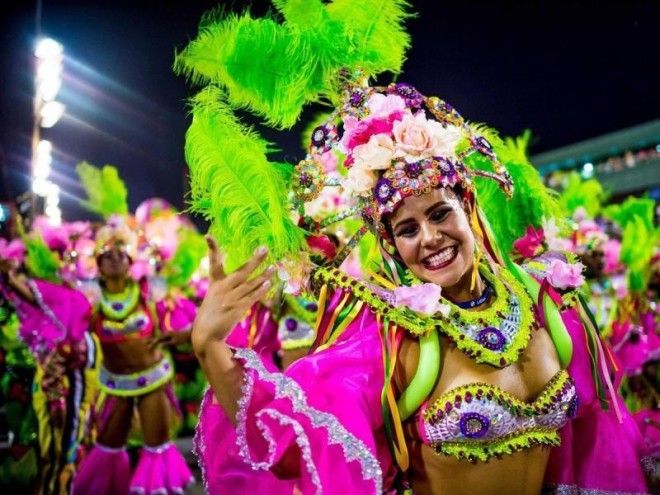 Over 100,000 people gather in outlandish costumes to participate in Bay to Breakers, a debauched citywide race in San Francisco, California.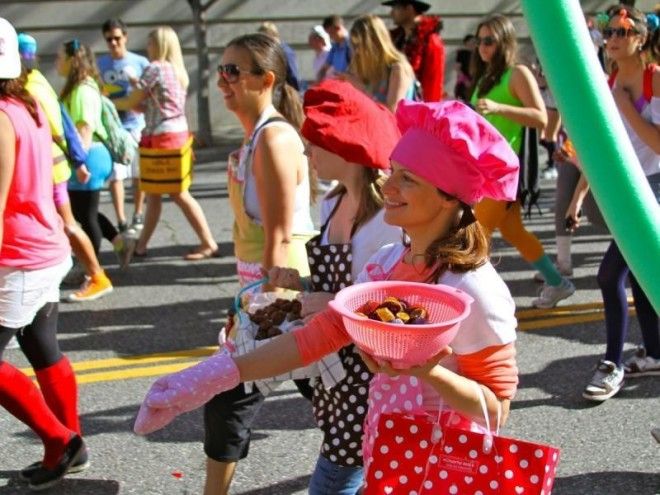 A celebration of spring, Holi is a festival that's celebrated throughout India with a massive fight where people throw vibrant-colored flours at each other. The awe-inspiring display has earned it the nickname "the festival of colors."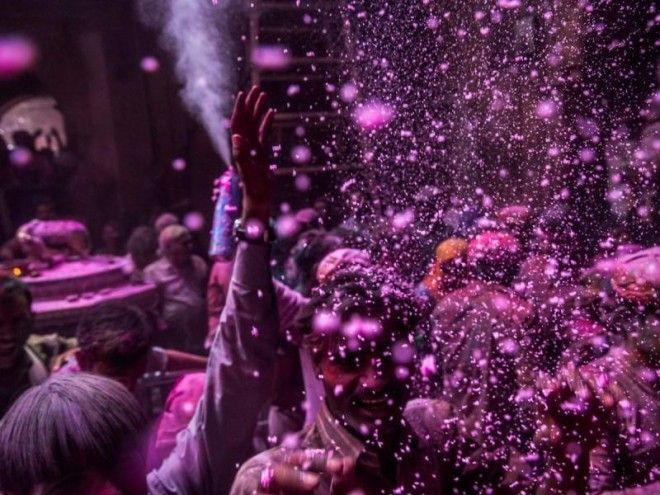 In July, millions gather in the town of Boryeong, South Korea, to participate in the Boryeong Mud Festival, a massive mud party that goes for 10 days.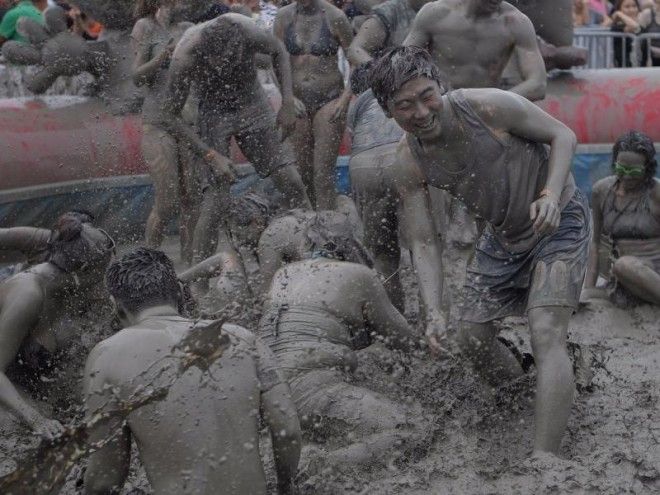 The Sziget Festival is one of the largest cultural and musical events in Europe, drawing in thousands to celebrate on the island of Óbudai-sziget in Budapest, Hungary. Expect plenty of day parties and artists that play everything from pop and rock to metal and jazz.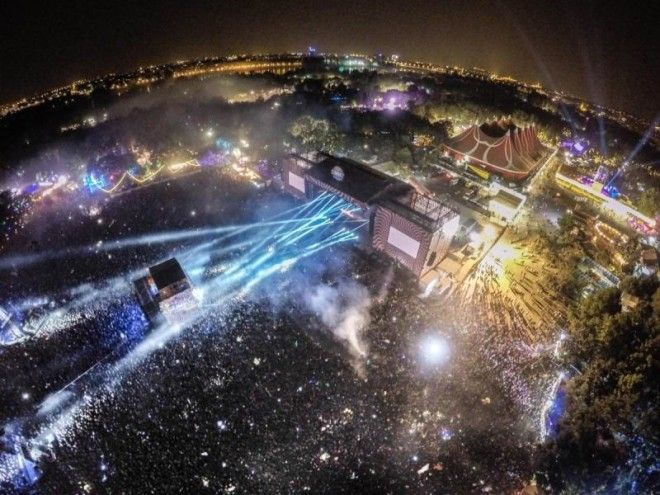 Every August, over 65,000 music and art lovers travel to Nevada's remote Black Rock Desert to enjoy music performances, wild costumes, and massive fire displays at the temporary community of Burning Man.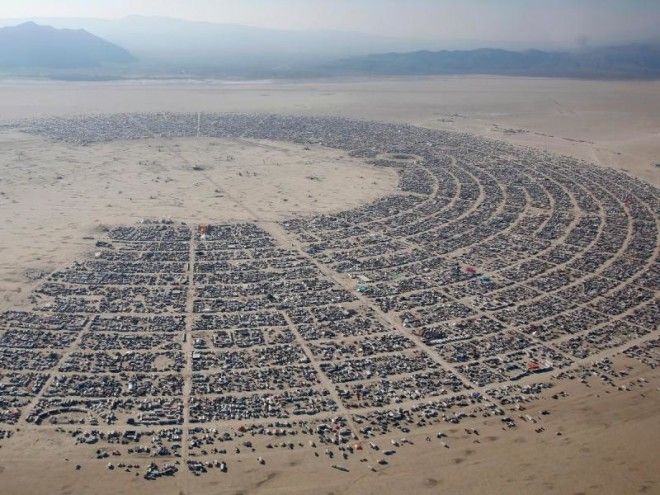 In February, thousands battle for victory at Ivrea's three-day Battle of the Oranges, the biggest food fight in Italy.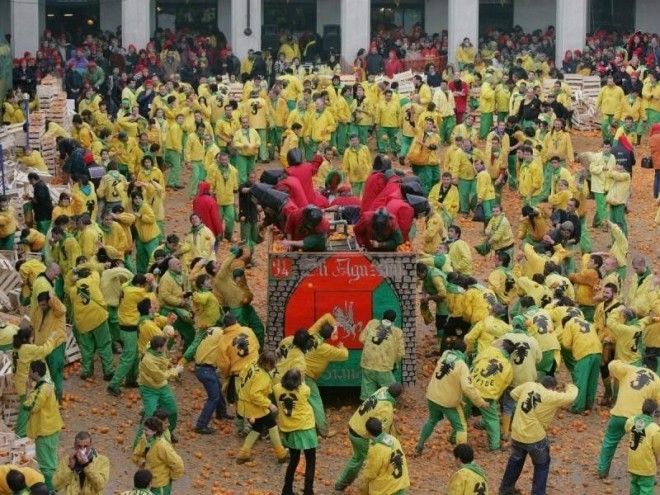 The Electric Daisy Carnival, a three-day electronic music festival in Las Vegas, Nevada, features music from over 500 of the most popular DJs in the world. The festival has recently expanded to New York City and the UK.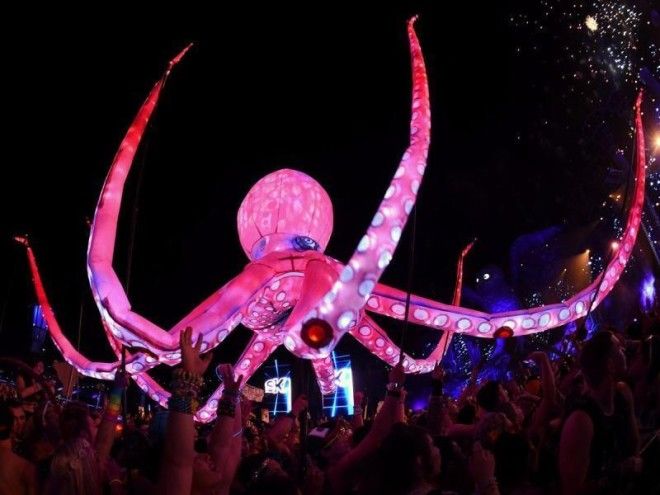 For the 16 days of Munich's Oktoberfest, you can enjoy barrels of German beer among the 6 million people who typically don Bavarian dresses and Lederhosen just for the event.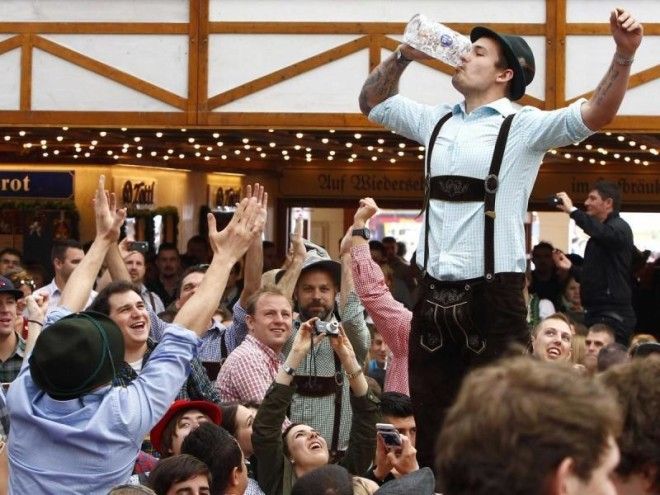 Sydney, Australia, hosts one of the largest New Year's Eve celebrations you'll find anywhere, with over a million people gathering at the Sydney Harbor Bridge to watch a stunning display of fireworks and light parades.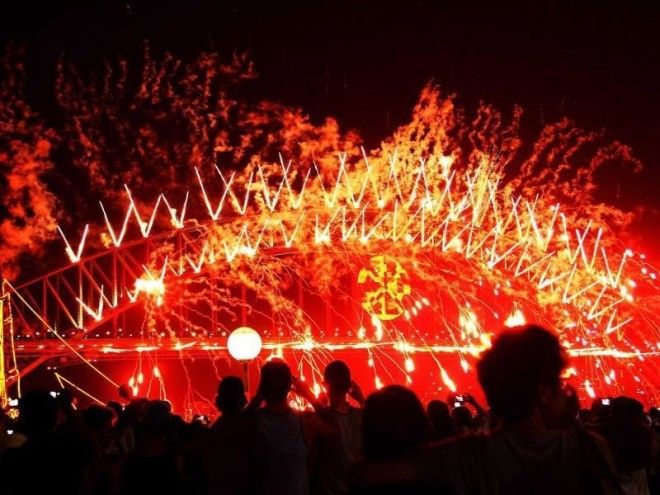 Thailand's wild Full Moon Party takes place in Koh Pha Ngan on the nights around the full moon. Partiers gather on the beach to drink, dance, and test their fire-jumping skills.
Camp with fellow partiers and enjoy top performances that go from morning to midnight at Coachella, a three-day music festival in Indio, California.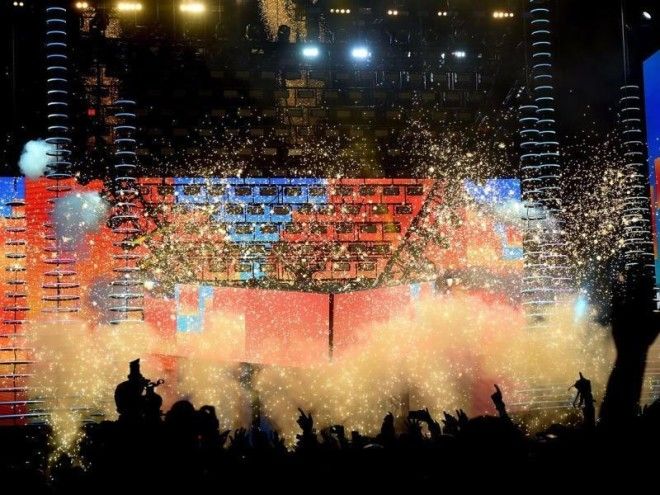 Songkran, Thailand's traditional New Year's Day, is the world's biggest water fight. Thousands gather in April to throw water from buckets, water guns, and hoses.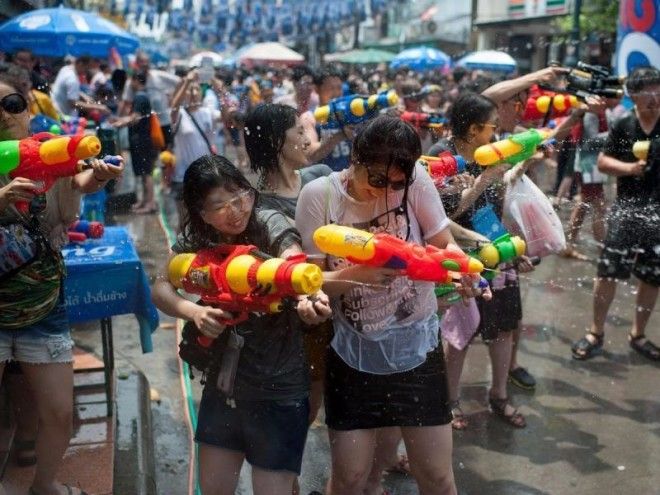 During Fasnacht, Switzerland's biggest party, all of the lights in the city of Basel go out as groups of paraders fill the streets in costumes. The celebrations continue into the night, with lots of drinking and singing.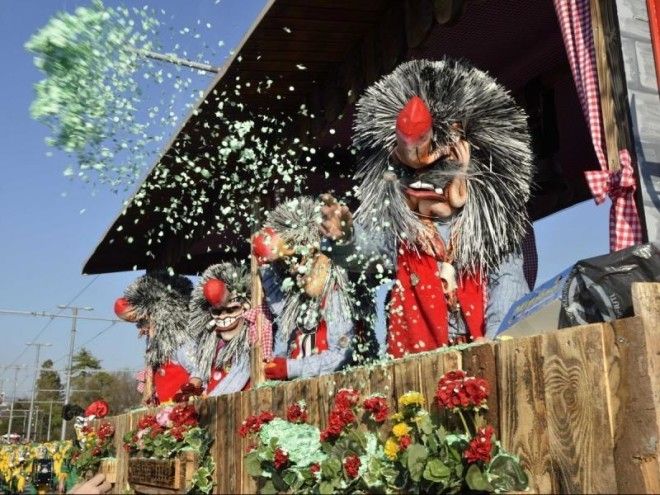 Every two years, thousands flock to the Concurs de Castell in Tarragona, Spain, to form the tallest and strongest human towers in the world. Some of the human towers go as high as 10 stories. The event will be taking place this year on September 25, as well as on the first two days of October.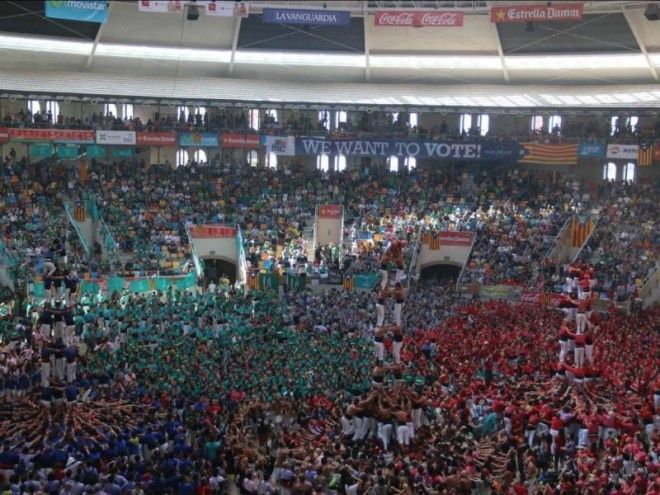 Canada's Calgary Stampede is a 10-day festival with stage shows, concerts, chuckwagon racing, and one of the largest rodeos in the world.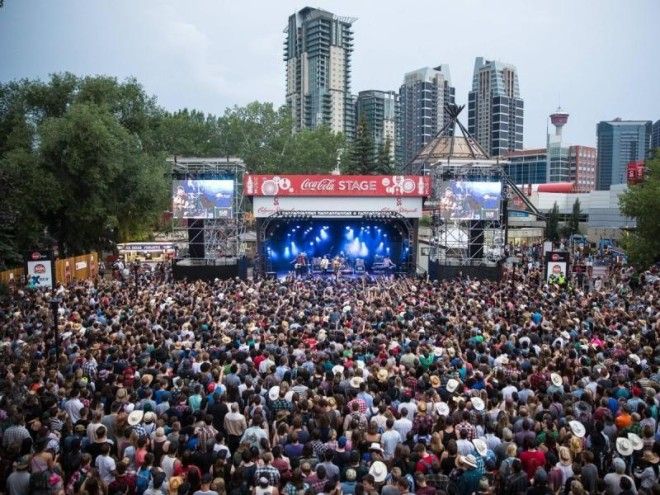 New Orleans' Mardi Gras is one of the most famous parties in the world, with amazing floats, quirky costumes, and parades that start on Sunday and run through the morning of Fat Tuesday.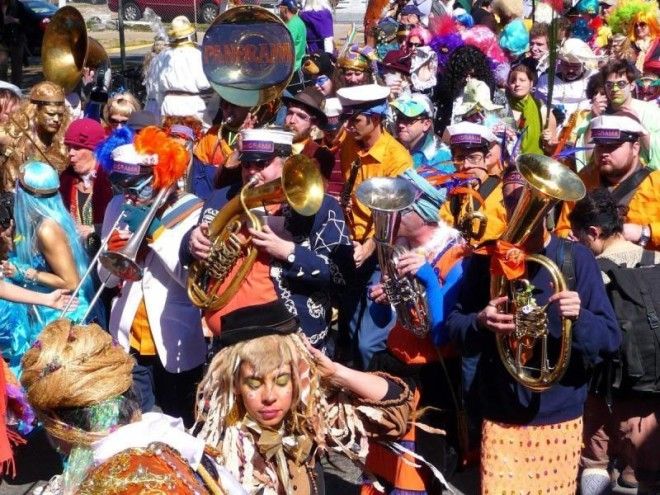 With roughly 2 million guests and hundreds of concerts spread out over a span of 10 to 11 days, the Festival International de Jazz de Montreal has been named the biggest jazz festival in the world by the Guinness Book of World Records.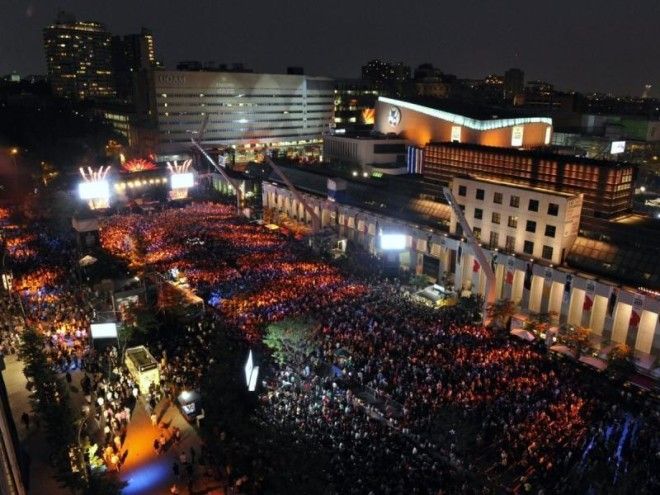 Austria's Snowbombing festival in Mayrhofen is a weeklong mix of skiing and snowboarding with world-class DJs performing on mountaintop stages.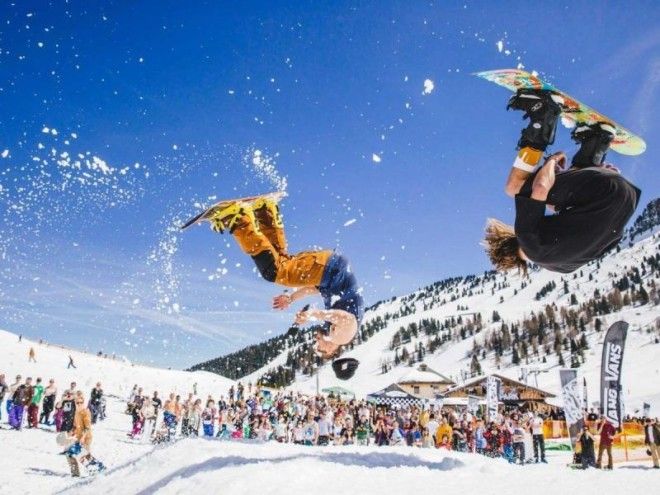 St. Patrick's Day in Dublin, Ireland, is an epic celebration with a giant parade, lots of Guinness, and Irish folk music.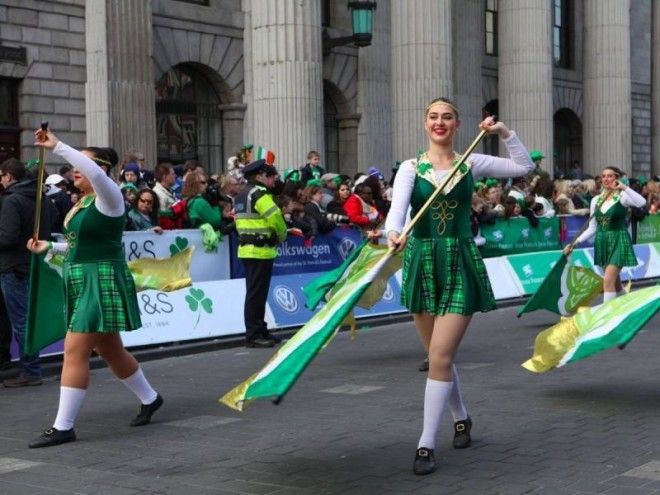 Since 1970, England's five-day music festival, Glastonbury, has been the stage for some of the most iconic performances in history.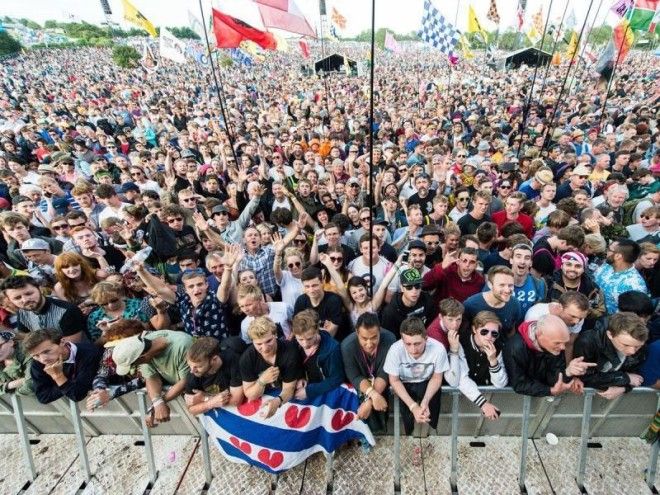 Originally held in Brazil, Rock in Rio is considered one of the world's biggest music festivals and now moves from city to city each year. The festival has brought in artists like Queen, AC/DC, and Ozzy Osbourne.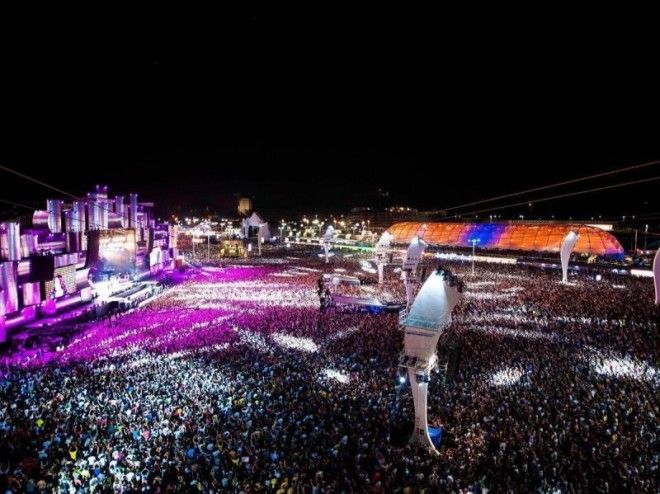 One of Europe's biggest music festivals, Roskilde, includes performances from more than 180 artists over a span of eight days.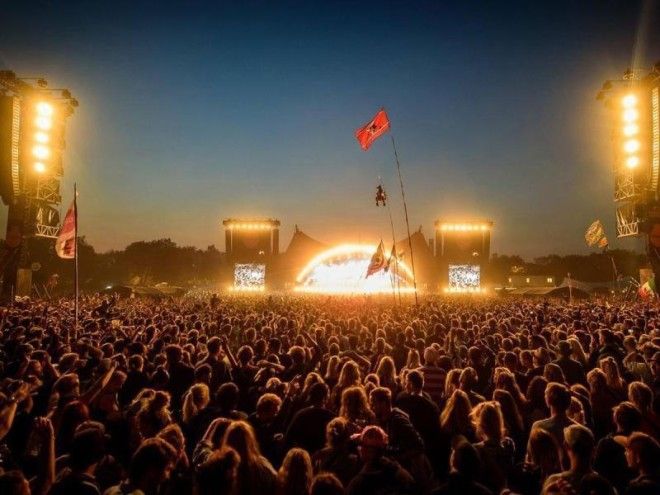 The Albuquerque International Balloon Fiesta is the world's largest hot-air-ballooning event. Crowds gather for nine days in October as hundreds of balloons fly over the Sandia Mountains.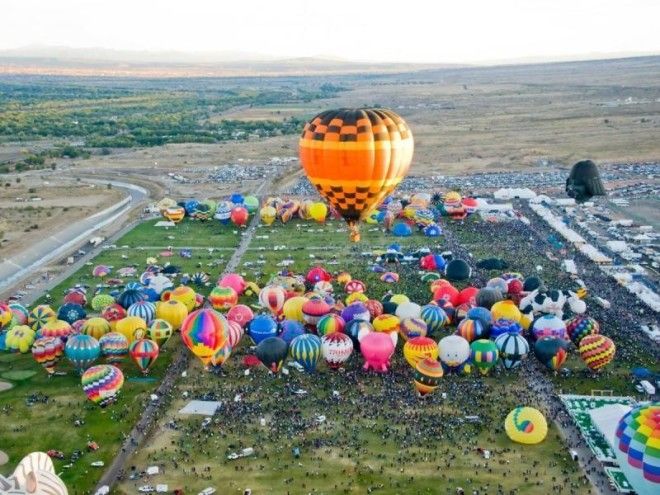 Held on the last weekend of July in the Belgian municipality of Boom, the Tomorrowland electronic music festival hosts over 180,000 people and nearly 100 DJs, who perform on some pretty out-of-this-world stages.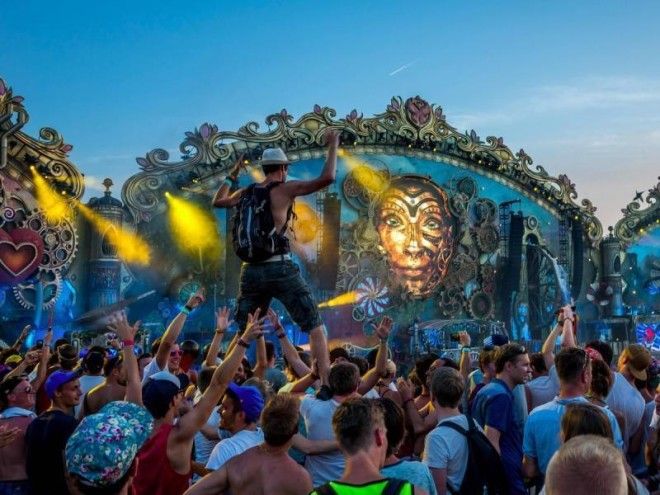 Tickets tend to sell out in seconds for the Ultra Music Festival in Miami, Florida, where over 330,000 partiers gather to enjoy electronic music in the summer heat.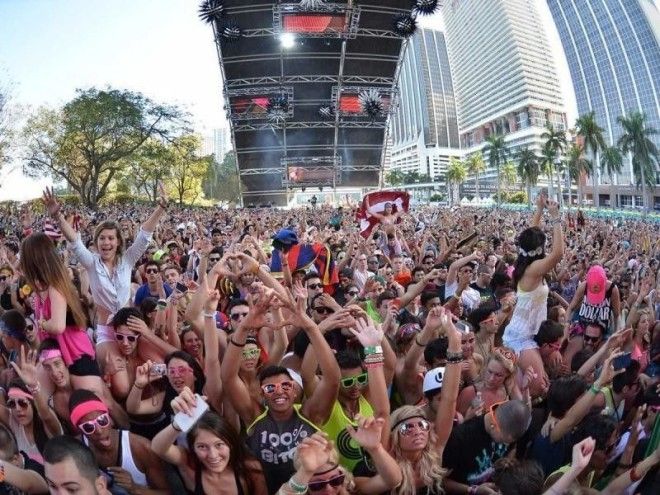 The Mawazine Festival calls itself "the Rhythms of the World" thanks to the wide variety of music it offers guests. Drawing in millions of visitors, the festival includes both big international artists and emerging local artists, street performances throughout the day, and plenty of activities to enjoy.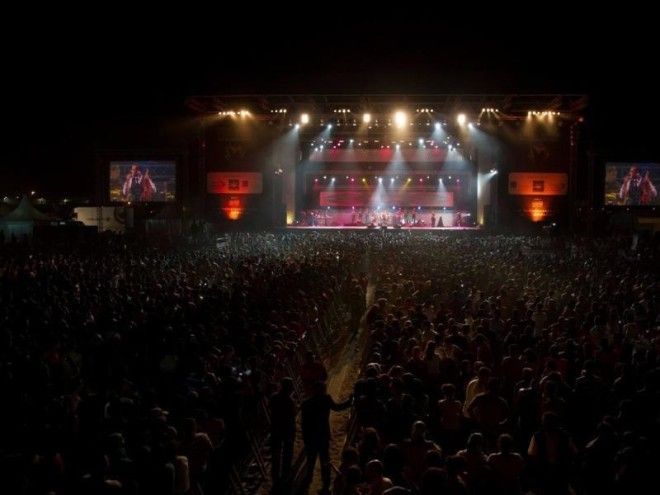 Jam out to artists like Beck, Death Cab for Cutie, and The Strokes at the Governor's Ball Music Festival, which takes place on Randall's Island in New York City. The three-day music festival features a wide range of genres that include rock, rap, electronica, hip-hop, indie, and pop.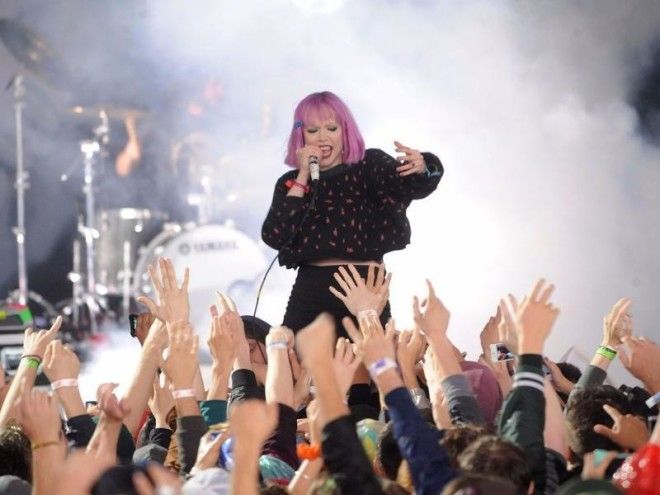 The Dour Festival is one of Belgium's largest festivals, and it has been in operation since 1989. For five days, attendees can check out nine different stages showcasing both noted and emerging artists.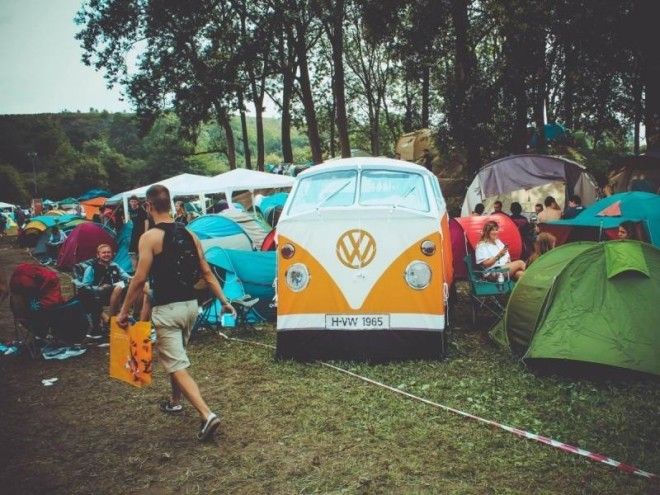 Held in Grant Park in Chicago, Lollapalooza includes eight stages and more than 170 different bands from around the world. The lineup for this year's event, which will take place July 28 to July 31, includes artists like Radiohead and the Red Hot Chili Peppers.