Be it on top a cupboard or inside a bag, this dad does his best to hide a dollar bill in places inside her daughter's home. She explains that her father lives close to her and that he always finds time to see her. "We're buddies," she said. "He usually doesn't leave another until I find one." The daughter, on the other hand, shows her gratefulness by cooking his meals. Interestingly, her dad tries to avoid the simples "thank you" or something that can acknowledge his sneaky presents.

This father tries to hide money for her daughter in random places.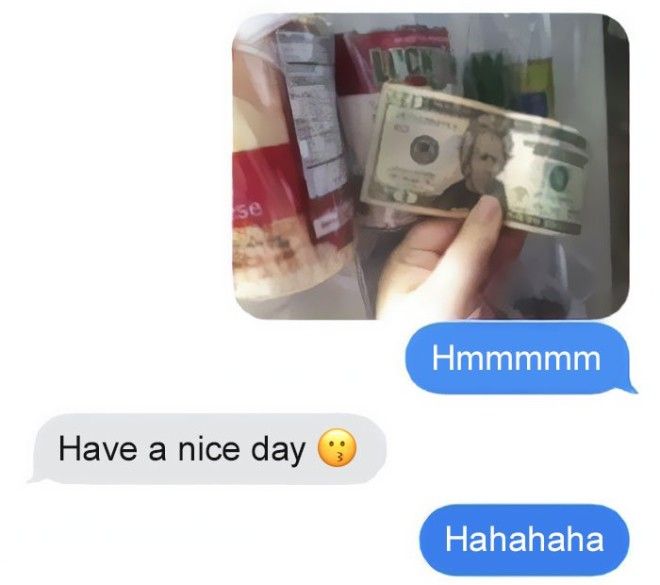 The daughter said:
He just likes getting the pics and sends back the sunglasses guy.
He is indeed one of the best dads out there. Check out where he hides these dollar bills and get ready to be charmed!

She has no knowledge of the bills' whereabouts.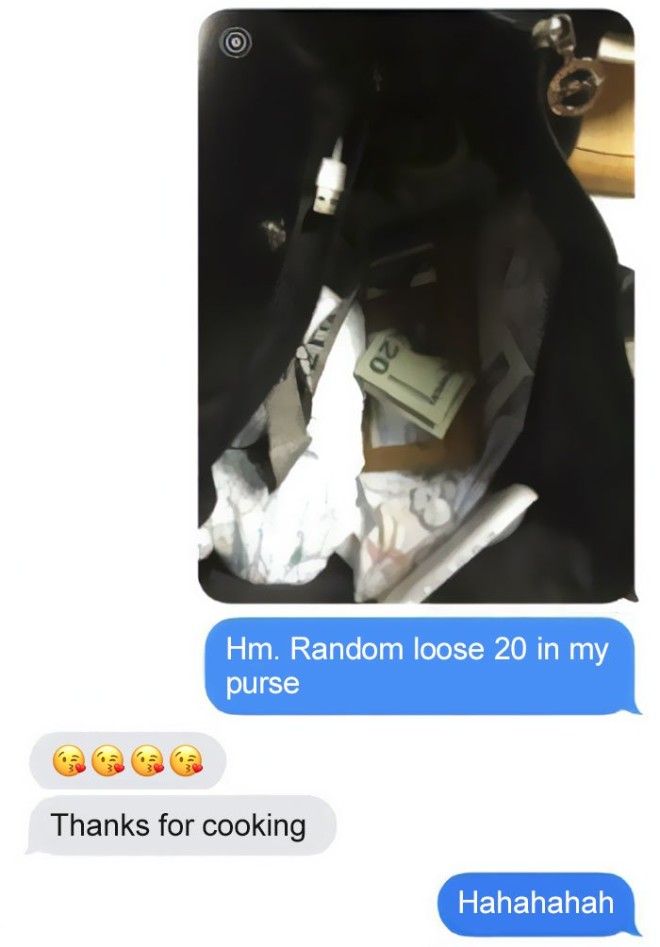 Call him what you want, but he is "a sweet weirdo."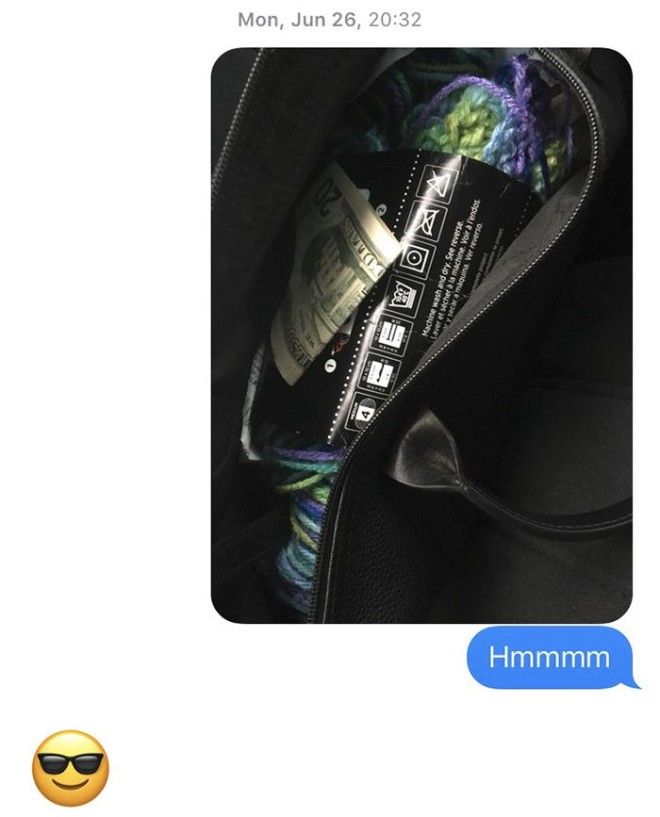 So random, right?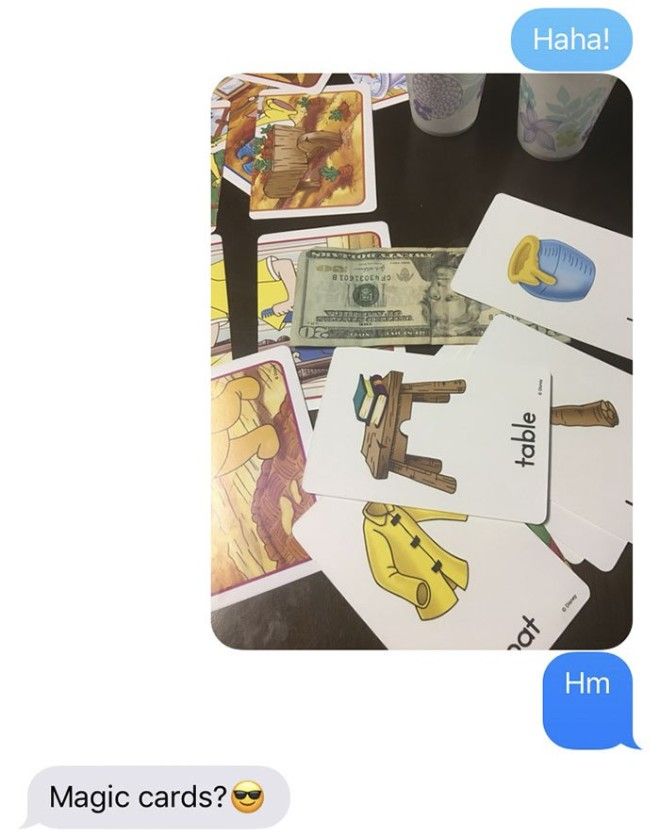 Or how about this?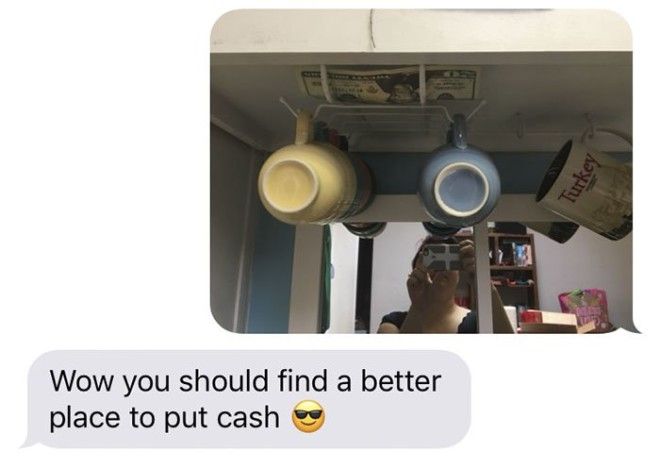 And just before she plays that guitar, he has a simple reminder.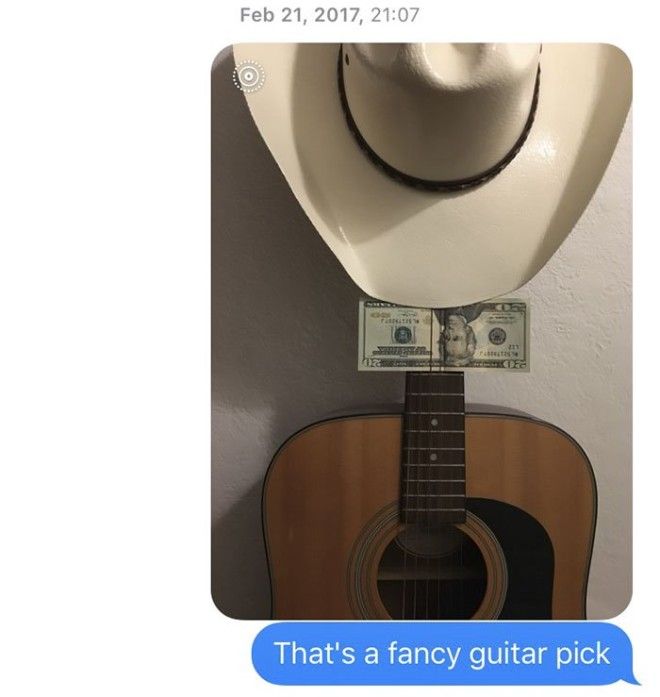 Even her notebook can become that place.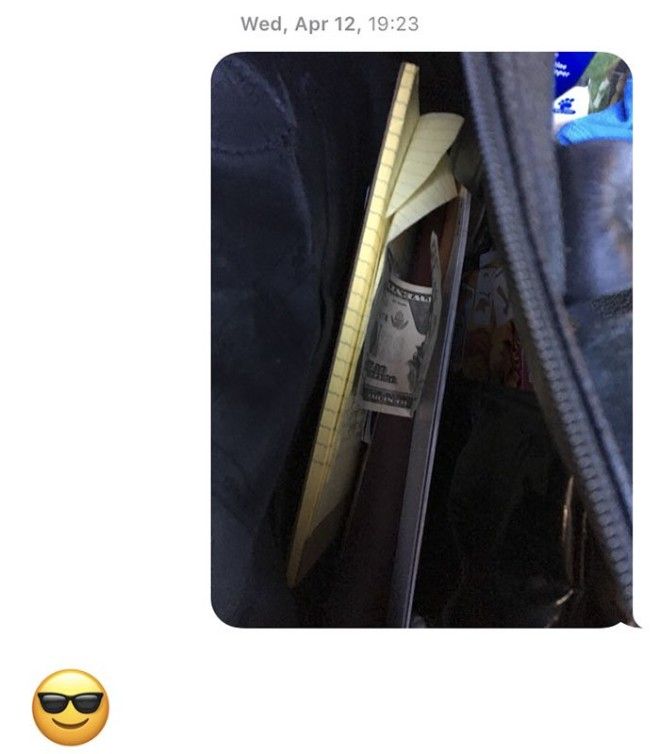 Instead of the common "thank you" for the meals, he decides to do this kind of stuff.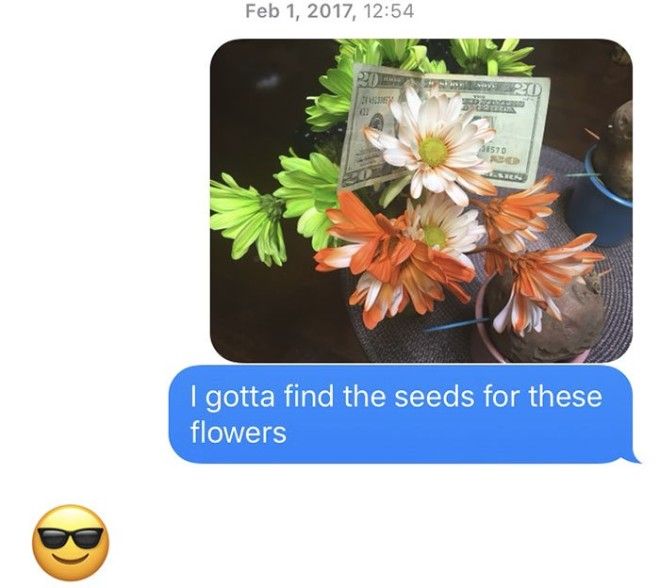 It is definitely unique in some ways.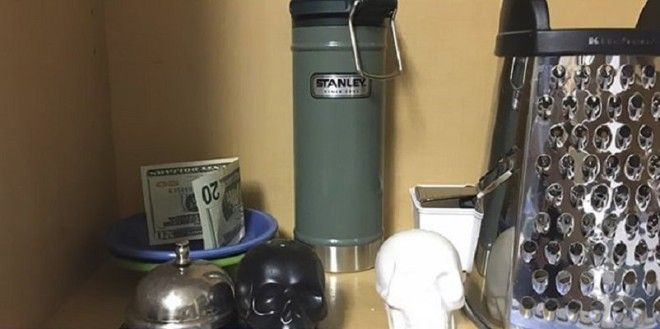 According to the daughter, the father does not leave until she finds one.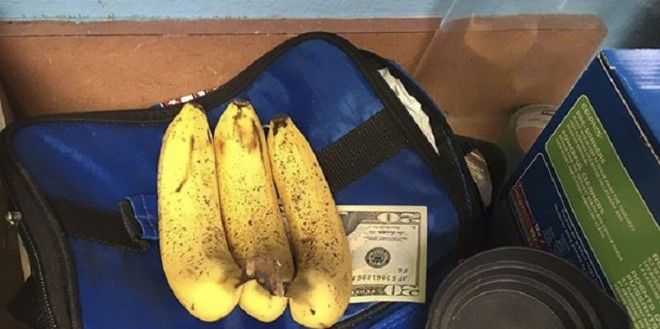 Action speaks louder than words.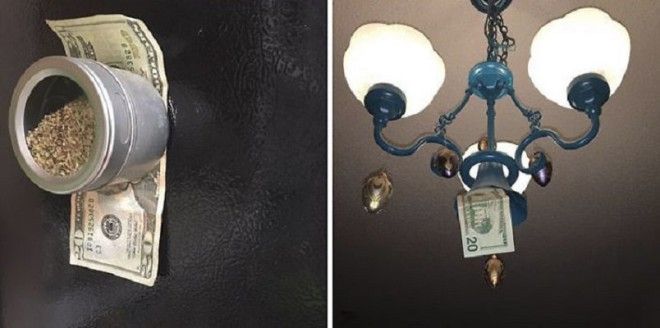 We all need this kind of dad. Seriously.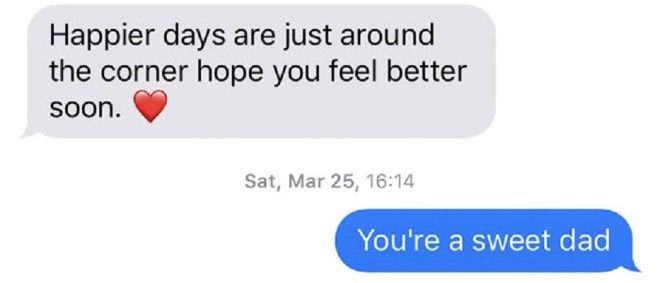 Source:
Imgur