The world is a huge place, and whether you have traveled a lot, or never left your hometown, there are thousands of weird places that you have probably never seen, or let alone heard of. We have assembled a list of the strangest places from around the world that aren't the most well known. Check them out!
Salar de Uyuni, Bolivia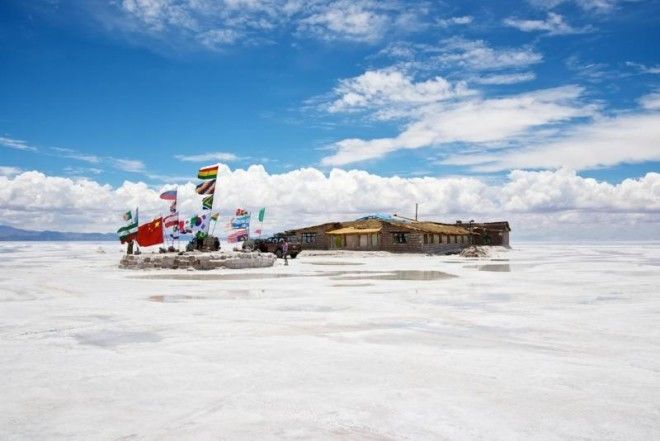 This is the world's largest salt flat, measuring in at 10,582 square kilometers (4,086 sq. mi). The picture above depicts the Hotel de Sal situated in the middle of the salt flat, in case you wanted to stop in for a bite to eat or simply stay the night. Like many other salt flats, Salar de Uyuni was formed after an ancient lake dried up, and the crust of this flat actually contains 50-70% of the entire world's lithium reserves.
Las Pozas, Xilitla, Mexico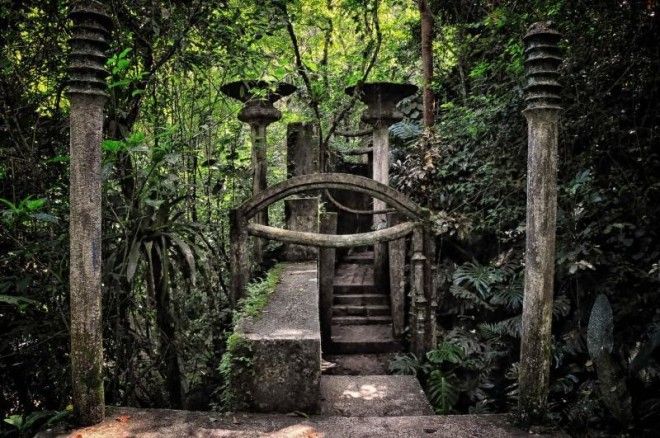 While this may look like an ancient wonderland of ruins, it was actually built over the span of 40 years, 1940-1980, by an American wanting to construct his idea of the Garden of Eden. Edward James built a maze of surrealistic architecture laced in between 80 acres of natural waterfalls and streams.
Hang Son Doong cave, Quang Binh Province, Vietnam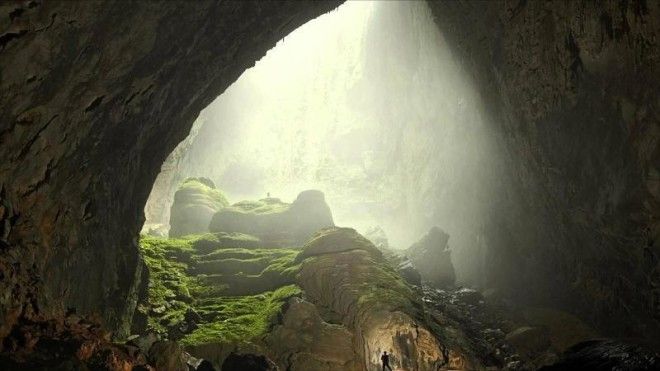 This is obviously a giant cave, but it is actually the cave with the largest cross-sectional area in the entire world. Discovered in 1991 by a local man, the passages inside span over 5 kilometers underneath the forest above. Part of what makes this cave even more interesting is that sunlight seeps into the deep caves in many areas, allowing large sections of vegetation to grow deep underground.
Free Spirit Spheres, Qualicum Beach, Canada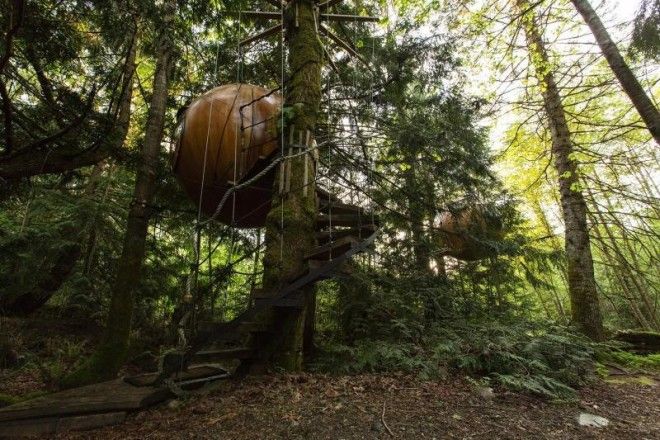 The Free Spirit Spheres are actually a series of hotel rooms that make up a treehouse resort in Canada. Assuming you can make it out to the hotel's location, the rooms aren't actually that expensive. Spheres start around US$175/night and go up to around US$300/night.
Red Beach, Panjin, China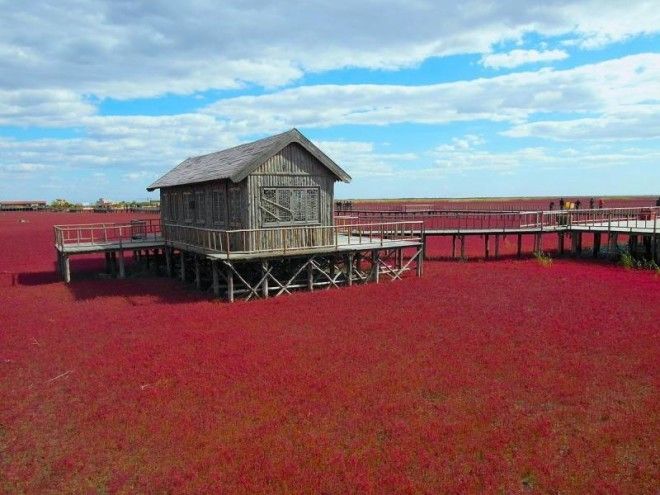 This beautiful red landscape is situated on the world's largest wetland and marsh area, where red Suaeda salsa covers the entire ground. The red grass isn't present all year round, in fact, you have to visit in the summer months to see this red beach in all of its glory.
Mendenhall Ice Caves, Juneau, Alaska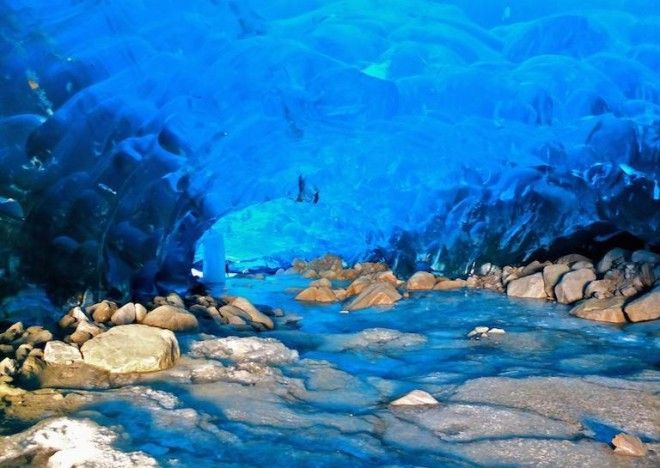 These caves exist inside the Mendenhall Glacier, which spans 22 kilometers along the Mendenhall valley in Alaska. Since 1958, this glacier has retreated 2.82 kilometers, and the trend is likely to continue due to rising global temperatures.
Castellana Caves, Alberobello, Italy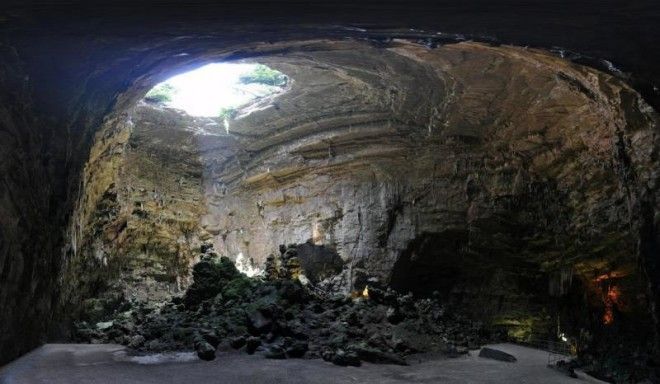 The Castellana caves are a system of karst caves that were discovered in 1938 by speleologist Franco Anelli. Part of what makes this cave system unique are two rooms called the grave, and the white cave. On top of these rooms beauty, the concretions and eccentric stalactites are unlike traditional stalactites that grow vertically as many in this cave grow horizontally and in various directions.
Anatolia in Cappadocia, Turkey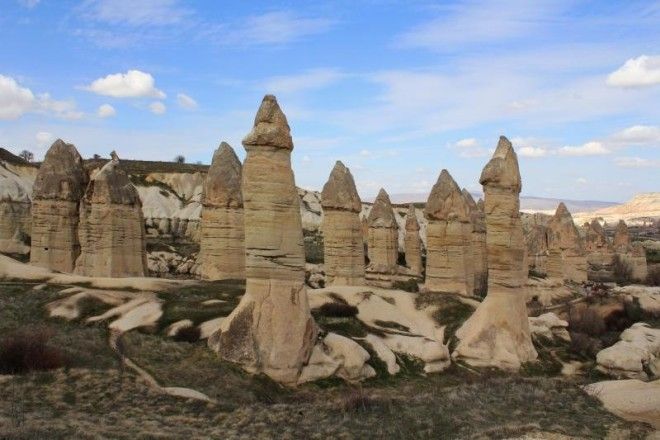 These "fairy chimneys" as they are aptly named are formations of soft rock topped with harder rocks. The harder rock on top protects the column underneath from erosion, creating these unique spires in the region. These towers will typically form from a base of sedimentary rock topped with volcanic rock.
"End of the World" Swing, Baños, Ecuador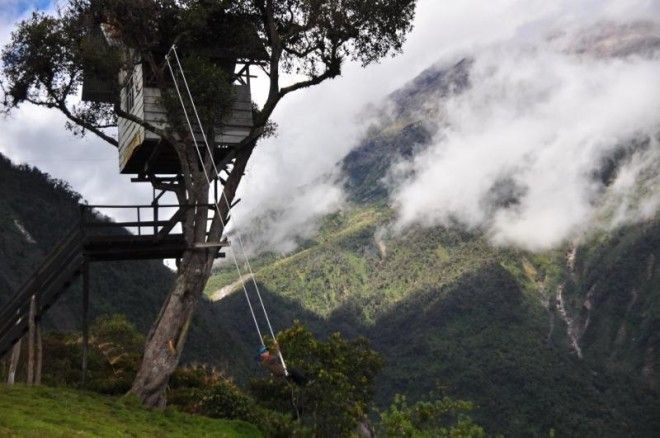 While this is a swing that sits on the side of a cliff, the treehouse it is attached to actually serves an even greater purpose. Known as Casa del Arbol, this is actually a volcanic monitoring station for the active volcano, Mt. Tungurahua, which can be seen in the distance.
Igloo Village, Finland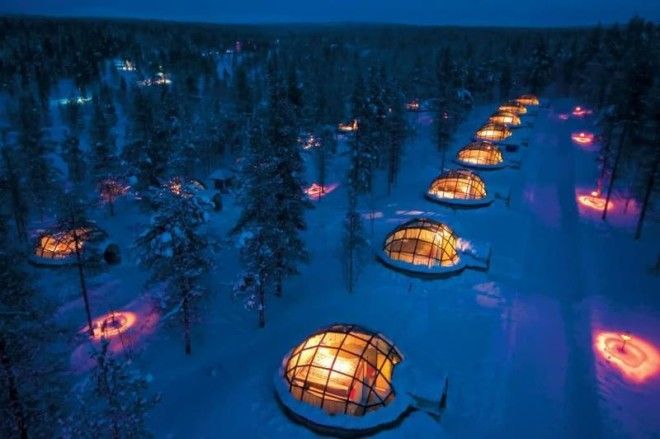 This igloo hotel exists to better observe the beautiful northern lights which appear each night in the area. Each "igloo" is an individual guest's room where they can look out of the glass roof and see the lights above.
Zhangye Danxia Landform, Gansu, China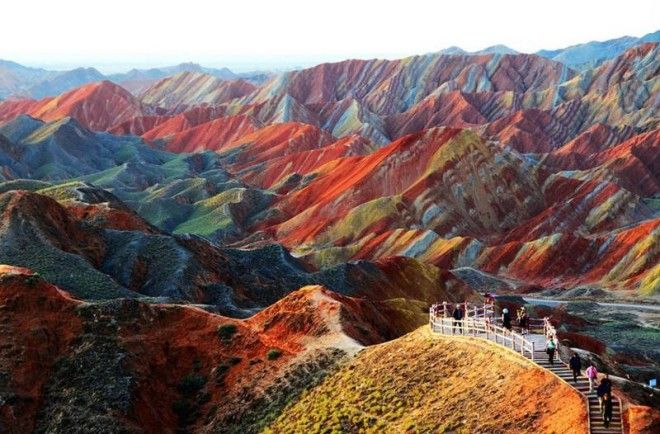 Covering an area of 510 square kilometers, this Chinese national park is acclaimed as one of the most beautiful places in China. The multiple colors are a result of layering deposits of sandstone which occurred over many years. The result is rock formations that resemble layers of cake, often jutting hundreds of meters into the air.
Chocolate Hills, Bohol, Philippines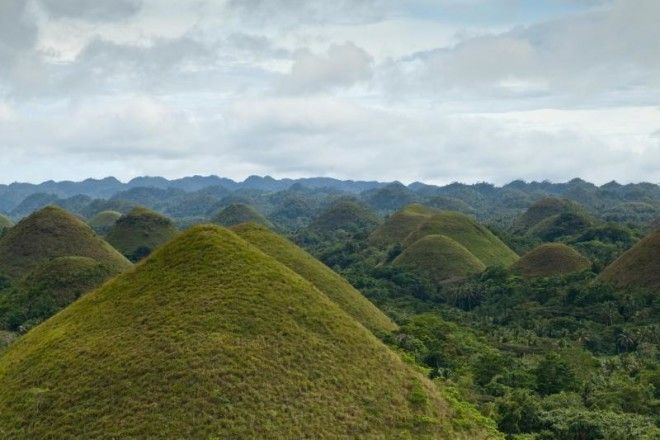 The chocolate hills are another geological formation which consists of possibly over 1,700 individual hills in the Bohol province of the Philippines. Most of the year, the hills are covered in green grass, but when the dry season comes, the vegetation turns brown, making the hills look like giant mounds of chocolate.
Honghe Hani Rice Terraces, China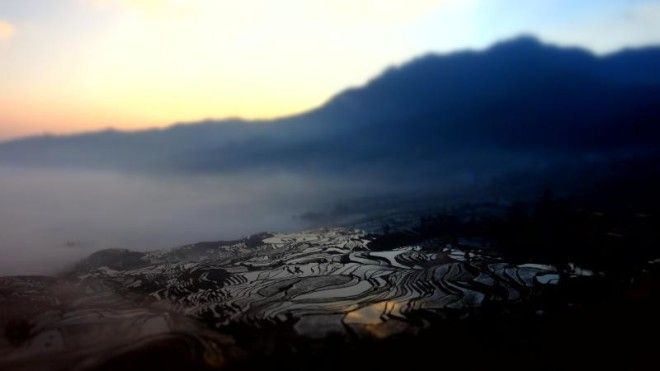 These terraces encompass an area of 16,600 hectares which have been present for over 1,200 years. The purpose is, as you might have guessed, to grow rice on the sloped hills of the area, with each terrace allowing for water to collect. In September to November, these terraces turn beautiful colors like yellow and orange when the rice is out of season.
Antelope Canyon, Arizona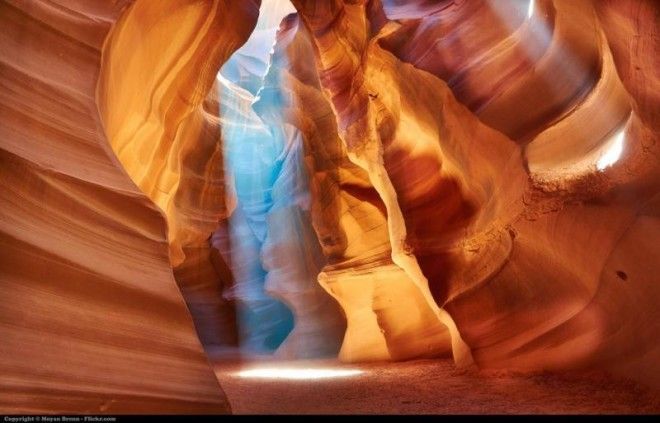 This stunning formation of rocks makes up a system of slot canyons formed by thin streams of water running through the local sandstone near Page, Arizona. These deep channels were formed through flash flooding rather than lasting water flow, and major floods still occur in the region. Back in 2006, the canyon flooded, resulting in it being closed for over 5 months.
Glowworm Caves, Waitomo, New Zealand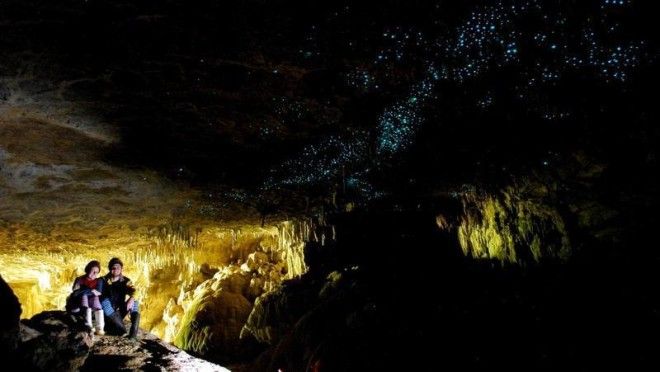 The species of glowworms in this cave system are found exclusively in New Zealand, which makes this destination quite the sight to see. You can take a visit to the glowworm caves, and even take a boat ride until the ceiling covered in the mosquito-sized insects.