Photographer Vladimir Migutin did just that on his trip to the town in Ukraine that suffered the infamous nuclear disaster. "It's pretty hard to describe the overall atmosphere I experienced during this trip," he admitted, saying that in the end, it left a really positive impression. "It felt like I was in a 'kind of' paradise on a different planet."
The choice of photographing with an infrared filter emphasized the post-apocalyptic feel of Chernobyl. Odd color schemes and the slight blur caused by long exposure that infrared photography requires make the pictures stand out from the rest. Nature also looks radiant as the infrared light that leaves reflect create a sort unique of magical glow that seems to be permeating the air. All that combined makes a series of one-of-a-kind pictures. Scroll down to see them.

Simon – a human-friendly fox, whom often approaches groups in the exclusion zone, asking for food.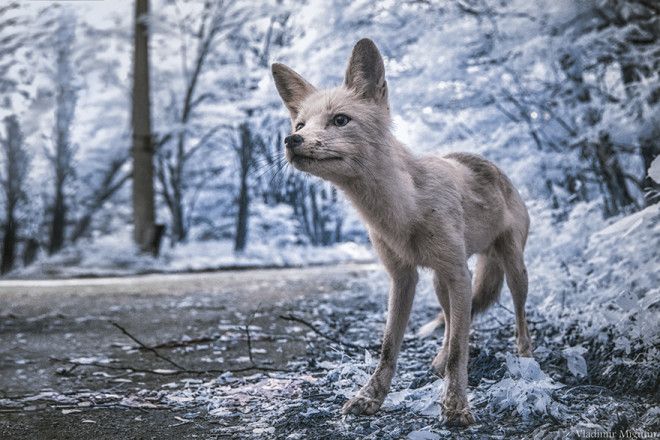 Bumper cars in Pripyat's amusement park.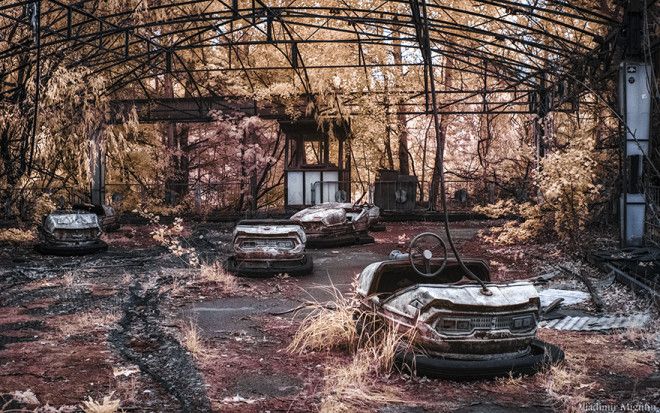 The monumental trail with the evacuated villages' names on either side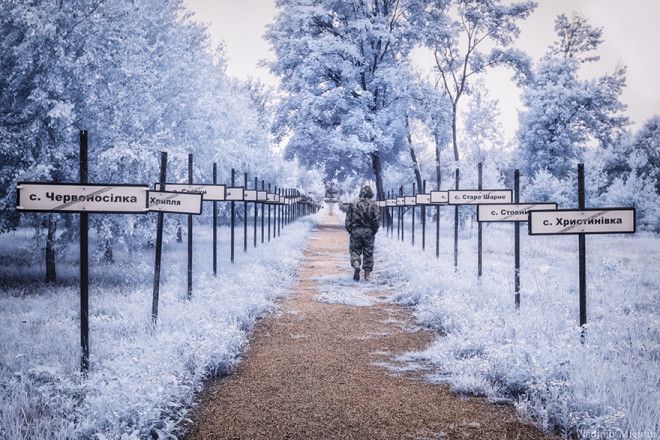 A trolleybus in one of Chernobyl's scrapyards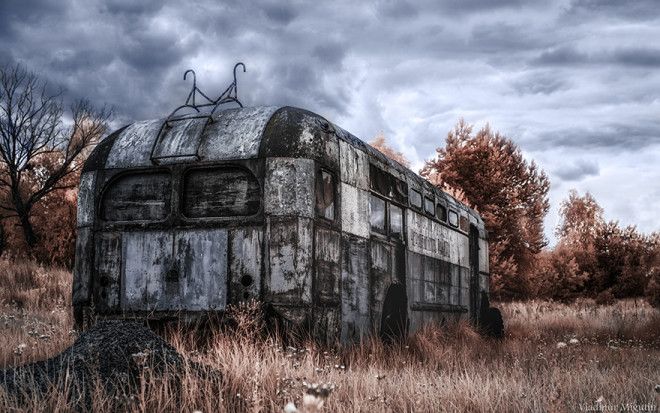 The Nuclear power plant sarcophagus, Chernobyl Exclusion Zone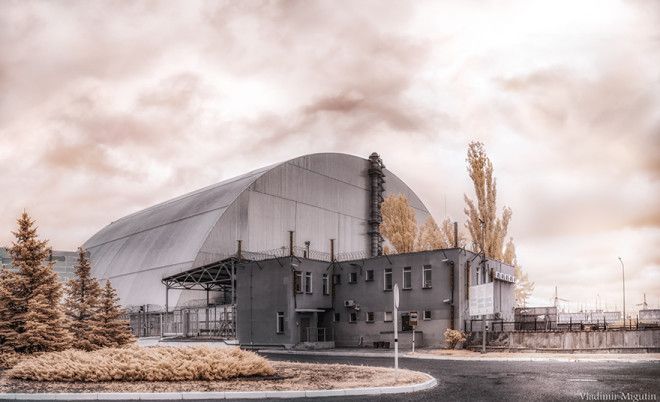 The ghost town of Pripyat, Ukraine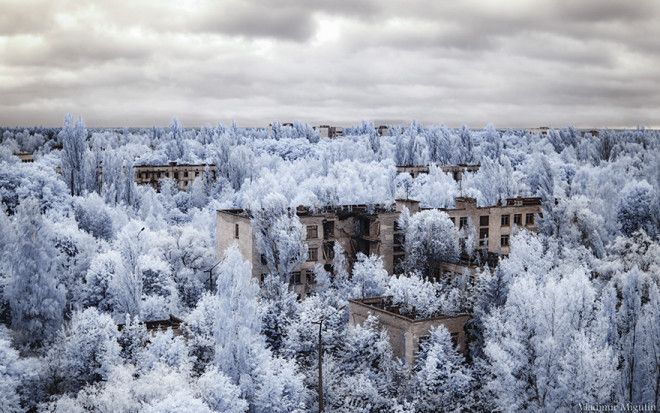 The rotting grand piano in the concert hall of the abandoned town of Pripyat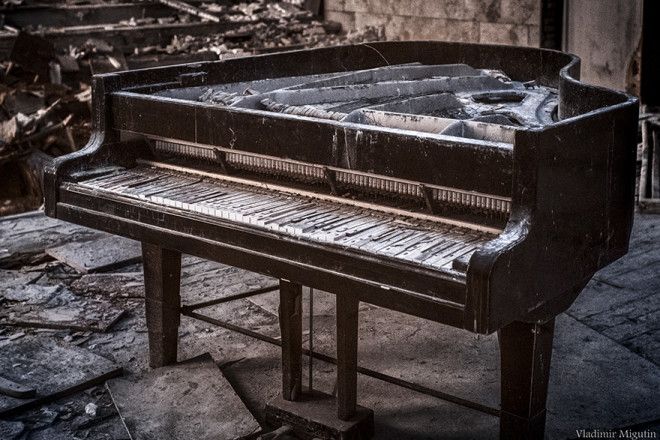 The iconic 26 meters tall Ferris wheel in Pripyat's amusement park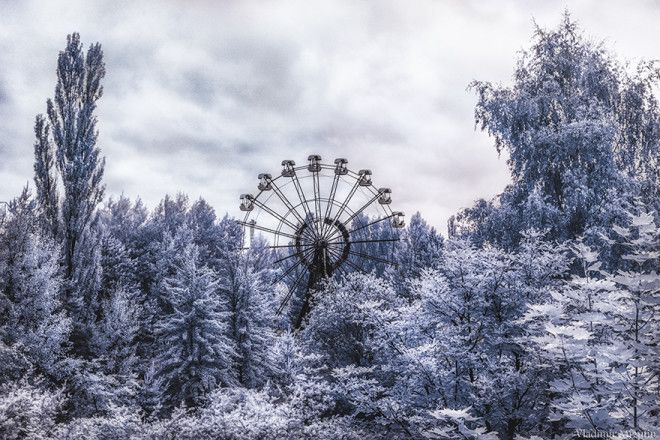 The Azure Swimming Pool in Pripyat, Chernobyl Exclusion Zone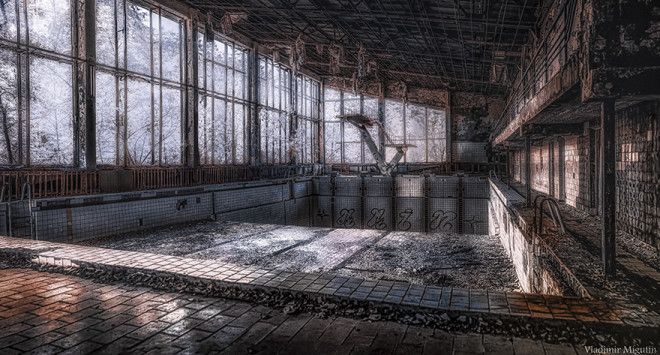 Butterflies and flowers in the forest, Chernobyl Exclusion Zone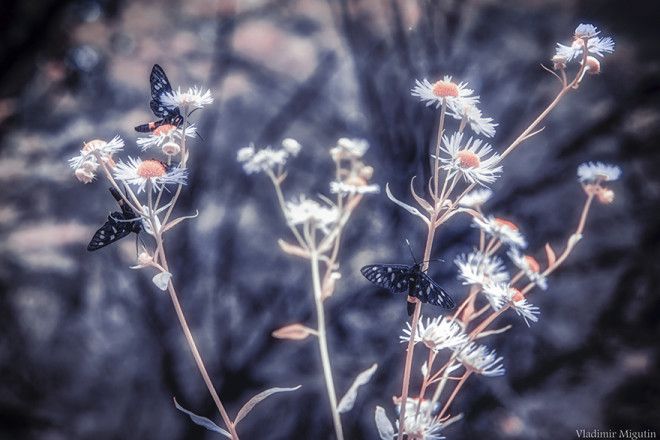 The Bucket (machine part) that was used to clean the roof of the failed reactor after the fallout, Chernobyl Exclusion Zone

Abandoned farm in Chernobyl Exclusion Zone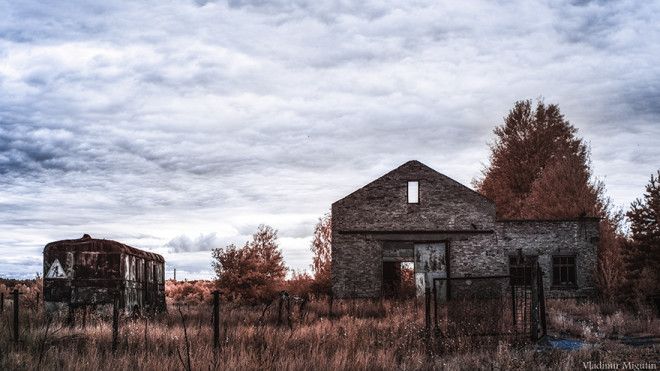 Pripyat Sports hall, Chernobyl Exclusion Zone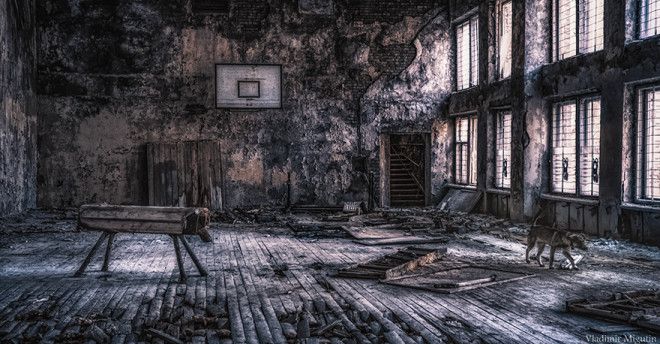 A lake within the Chernobyl Exclusion Zone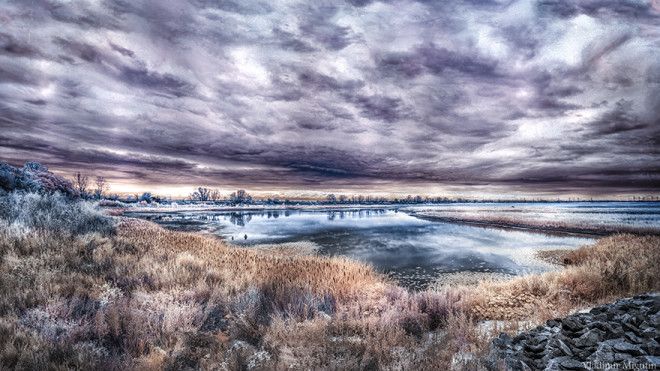 "Duga" radar system, used as part of the Soviet anti-ballistic missile early-warning network