Rather than just make a blank donation in the name of getting some free publicity and good PR pictures, these are the celebs who actually wanted to do something good with their resources. These are the celebrities who took the next step and have either founded their very own charities or became a major partner with an established one and helped it become something bigger. Here are nineteen celebrities who have made huge contributions to charitable foundations and helped to transform the world for the better.


19. Paul McCartney Has Become The Face Of PETA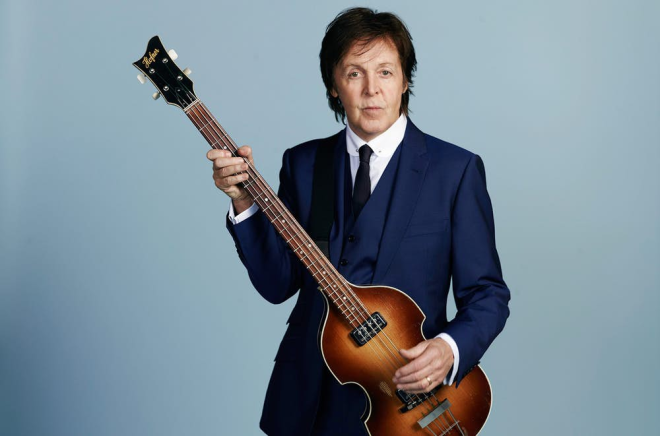 Paul McCartney became one of the most famous musicians in the world as a member of the Beatles and has managed to maintain that level of popularity even today. As he's gotten older, he has used his fame for a number of worthy causes. But his most famous cause has been vegetarianism, which he has been following since 1975. He's given so much to that cause that in 2011, Forbes Magazine listed him as the second most generous celebrity, having reportedly been able to lend his likeness to PETA to the point where they were generating over $1,000,000 in the course of a single year. This has included public appearances, concerts and narrating several documentaries, essentially becoming the face of the movement.

18. Oprah Winfrey Works Closely With Three Different Charities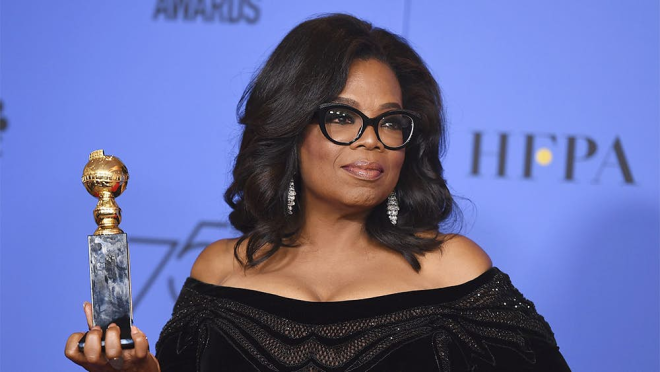 Oprah Winfrey might just be one of the single most powerful women in the world, with the kind of yearly earnings that would make nations turn their head. But she's also been incredibly generous with her success, helping establish the careers of stars, writers, and artists. She also does everything she can to help people through charitable avenues, donating millions of dollars to people in need. She actually has three charities that work directly with her – the Angel Network, the Oprah Winfrey Foundation, and the Oprah Winfrey Operating Foundation. She's also got the kind of wealth that ensures 100% of donations to her foundations go to people in need. She has reached out to people across America and around the world, even bringing a great deal of wealth to people in need of help in Africa.

17. Emma Watson Beatboxed With Lin-Manuel Miranda For Charity
Emma Watson has been in the public eye since she was a child, but she's really come into her own in recent years. Once the Harry Potter series was over, the former Hermione Granger became a star in her own right. And she's been using a lot of that clout to give back to the community, especially as a champion for gender equality. She was even made a UN Women Goodwill Ambassador and has taken part in multiple International Women's Day events, with her best (and most cringeworthy) effort coming alongside Hamilton composer and creator, Lin-Manuel Miranda. Surprised by Miranda and put on the spot, a clearly embarrassed Watson tried valiantly to beat-box. And while the beat-boxing itself might not have been the best in the world, at least it was for a good cause.

16. Leonardo DiCaprio Has Fought For The Cause Of Climate Change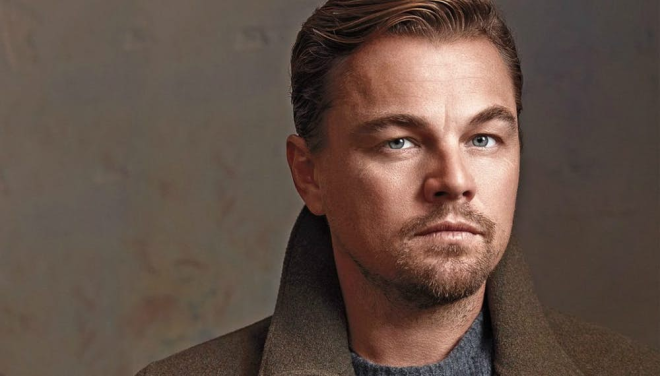 Leonardo DiCaprio has been one of the biggest stars in the world for decades now, working with visionary directors to bring together some of the most important and influential movies of their time. Seriously, he defines the modern idea of a movie star. But he has not been spending all his time trying to win Oscars (no matter what the internet says). He's also been a heavy proponent of environmental protection for over two decades, donating millions through the Leonardo DiCaprio Foundation. He's even been named a Messenger of Peace by the United Nations for his work towards fighting climate change, which had to help tide him over until he finally won an Academy Award for The Revenant after years of trying.

15. Jerry Seinfeld Has Helped Good+ Foundation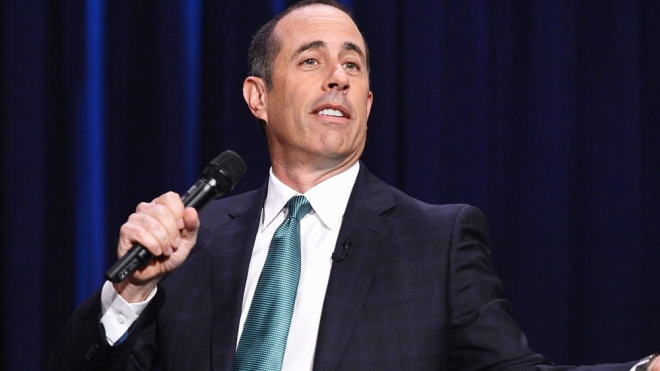 Jerry Seinfeld became one of the biggest stars in the comedy world during the 1990s, when his show became a defining comedy classic of the decade. And thanks to that success, Seinfeld became fabulously wealthy. But instead of using that clout to get every car he could ever want (which, to be fair, he also did), he also decided to help out. Alongside his family, Seinfeld has been pivotal to the growth and expansion of the Good+ Foundation. The group works to deliver donated goods and services to families in poverty. Seinfeld has donated over $2 million directly to the foundation and has been a frequent guest at the assorted celebrations and events the charity works to bring together. Clearly the comedian has a big heart to go along with all that talent and charm.

14. Matthew McConaughey Founded The Just Keep Livin' Foundation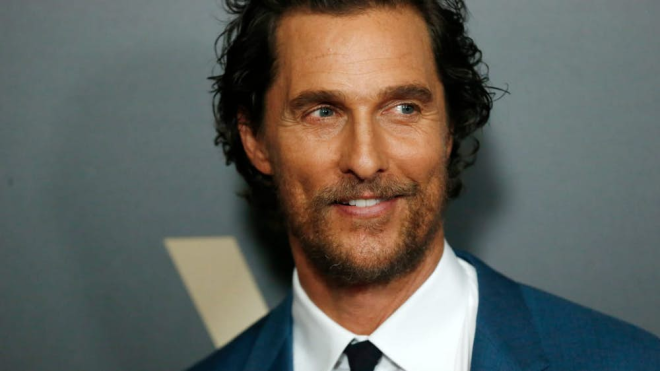 Matthew McConaughey is the exact sort of guy you could imagine would spend a lot of his free time and money making sure to save Thanksgiving for families. And that's exactly what the man does, bringing thousands of free turkeys to needy families. McConaughey has spent a great deal of time and money with his Just Keep Livin' Foundation. And when it came time for turkey day in 2017, McConaughey personally helped deliver the turkeys around Kentucky. While sending out a Facebook Video about the charity, McConaughey said "Thanksgiving, gratitude, we believe in our family that the more you're thankful for, the more that you show gratification, the more that you're gonna create in your life to be thankful for… I think it's kind of scientific and here's kind of living proof of it right here this morning." That's always a good thing to hear from such a big celebrity.

13. Angelina Jolie Has Worked With United Nations For Years And Set Up The Jolie-Pitt Foundation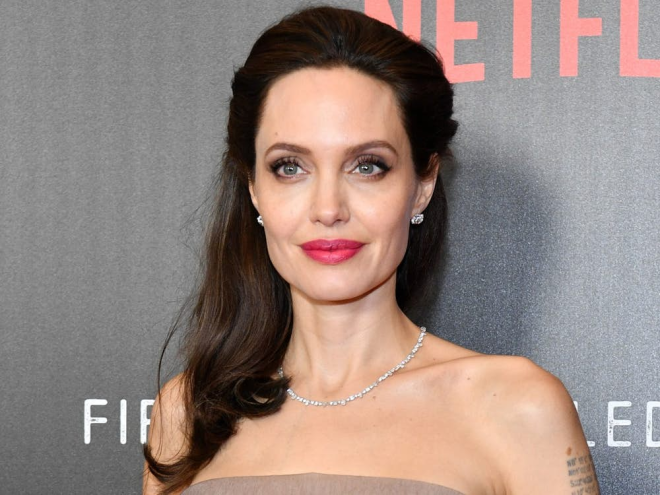 One of the biggest stars on the planet, Angelina Jolie has been transitioning from the screen starlet into a more authoritative voice in recent years. She has proven to be a skilled director, and even more so as a charitable woman. She's become one of the biggest faces of charity in the world, and working directly with the United Nations as a Good Will Ambassador for over ten years. With her then-husband Brad Pitt, she helped set up the Jolie-Pitt Foundation, with a whole host of goals including helping eliminate severe rural poverty and working to preserve otherwise dwindling natural resources. In recent years, Jolie has been spotted helping people more often than showing up on the red carpet. It's a good use of her resources and a great sign of her character.

12. Tyler Perry Founded The Perry Foundation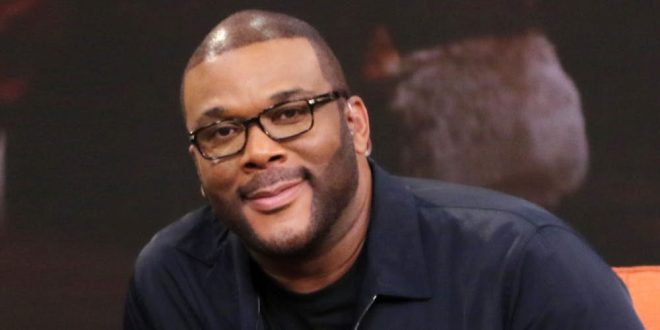 While Tyler Perry might be controversial in certain film circles, there's no denying that his films appeal and are targeted at the historically under-represented African-American audience. His films are always successful, and it would be completely in his right to keep most of it to himself. But Perry has also been using a lot of those funds to benefit communities around the country. Starting in 2006, he put a lot of time and effort towards helping disadvantaged families with the Perry Foundation. And just this last year, he personally donated $1 million towards relief for the aftermath of Hurricane Harvey in Texas. No matter what you think of the Madea movies, you have to give the man props for helping out like that.

11. Sandra Bullock Donated A Ton To Help Rebuild Schools After Hurricane Katrina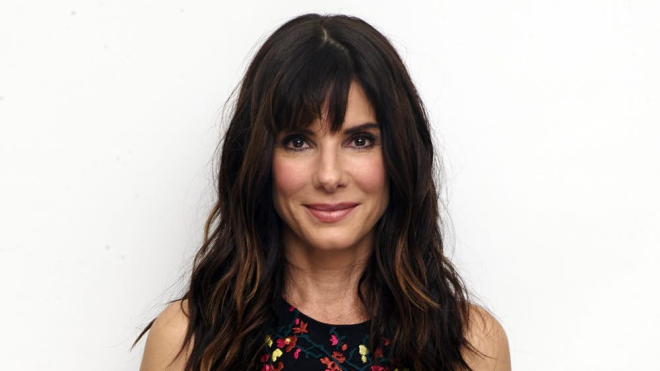 Sandra Bullock has proven over the years to be an incredibly versatile and charming actress, winning over hearts for three decades now. But the Oscar-winning actress has also quietly become her own charity, donating millions to help people in need. Since 2001, Bullock has actually donated $6 million to the Red Cross in response to natural disasters. She has even put all her effort to helping rebuild schools that were heavily damaged in New Orleans following Hurricane Katrina – especially towards restoring the Warren Easton Charter High School, the oldest public school in the city. Her donations have helped people all around the world, and she's even been known to help people in need on GoFundMe, like former Beverly Hills Hotel poolside manager, Svend Petersen.

10. Will Smith Founded The Will & Jada Smith Family Foundation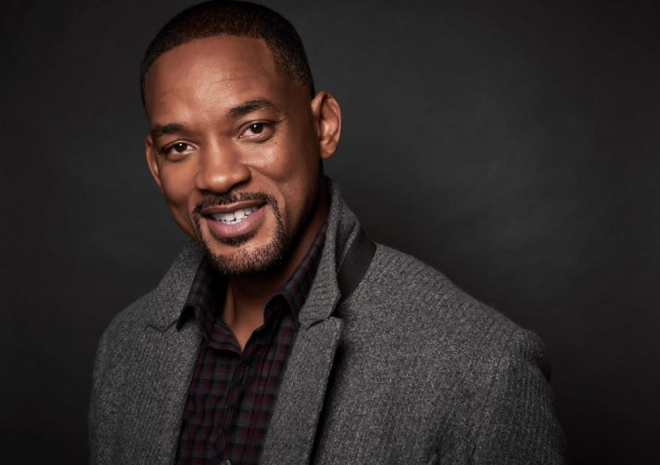 Will Smith is probably one of the last true movie stars in the world, entertaining audiences around the world for his whole career. He's become one of the most successful actors of all time. And after a tough childhood, he knows he has to bring some of that goodwill back to the community. Will Smith and his wife Jada Pinkett Smith started the Will & Jada Smith Family Foundation to help out with inner-city development and underprivileged families. They also make sure to implement educational programs directed towards helping people grow into the kind of people they want to be. Their Careers in Entertainment initiative has been used to help motivate up-and-coming high school and college students to try to find a career in the entertainment industry. It's refreshing to see someone so committed to upcoming artists and professionals, and willing to lend a helping hand that no one else was.

9. Jami Gertz Is Committed To Helping Numerous Causes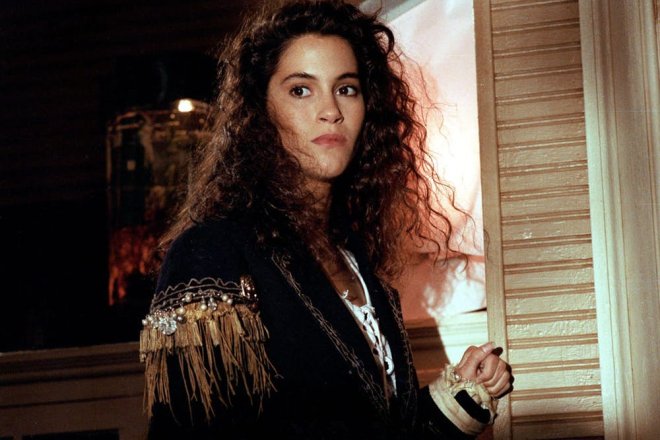 Still Standing star Jami Gertz has been a consistent presence on movie screens since the 1980s, managing to captivate viewers with smaller character work and bigger name roles. But alongside her successful investor husband Anthony Ressler, Gertz has been helping numerous causes that the couple is concerned with. The Ressler/Gertz Foundation is notable for having Ressler and Gertz being the only two trustees for the organization, who manage and make all the donations that come from the foundation. They've been donating roughly $3 million yearly to causes such as education and preservation of the arts through the Los Angeles County Museum of Art. The couple has come into even better luck in recent years, so it's no surprise to see people who have been committed to charity willing to go that extra mile.

8. Meryl Streep Helped Establish The Silver Mountain Foundation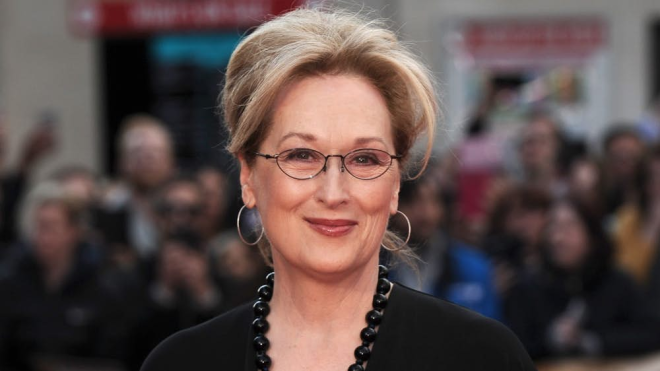 Meryl Streep is such a respected and honored actress that the Academy Awards have been jokingly referred to as the annual Meryl Streep Awards. She's that much of a highlight and standard of acting. That's not all she spends her time doing, as she helped establish the Silver Mountain Foundation alongside her husband Donald Gummer. The couple spends most of their time towards the preservation of the arts across the East Coast. This has included spending a great deal of money to help support the New York Shakespeare Festival and the Museum of Fine Arts in Boston. Streep has also become a vocal about equal rights, campaigning to get rid of the gender wage gap. She's become a champion for education and women's rights in recent years as well. Clearly this woman is flawless!

7. Emma Stone Used The Paparazzi To Help Various Causes And Charities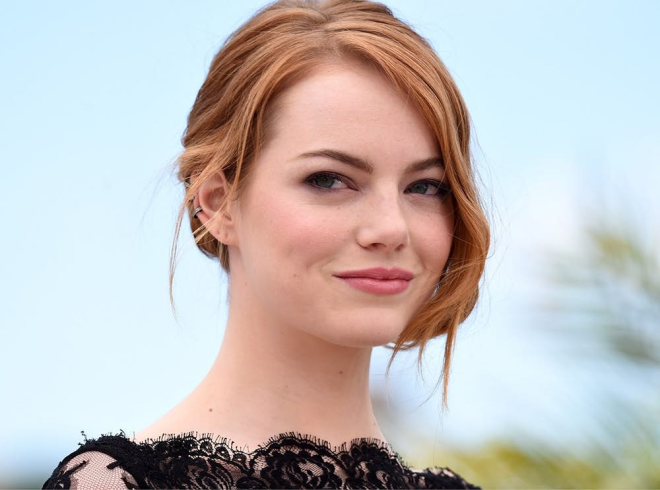 As a modern starlet, Emma Stone has had her share of paparazzi attacks. But rather than respond with the usual indifference or annoyance of most celebrities, Stone has made a habit of turning the moment into a chance to something good for charity. While dating the former Spider-Man Andrew Garfield, the two would often be followed by people like TMZ and other paparazzi groups. So when they spotted photographers taking pictures of them while they were out on a few dates, they made sure to raise up large flashcards to cover their faces. On the cards were the websites of some organizations that the couple supported. It's a clever way to fight back against the hordes of people trying to invade their private lives and raise awareness for great organizations.

6. Taylor Swift Has Donated To The Joyful Heart Foundation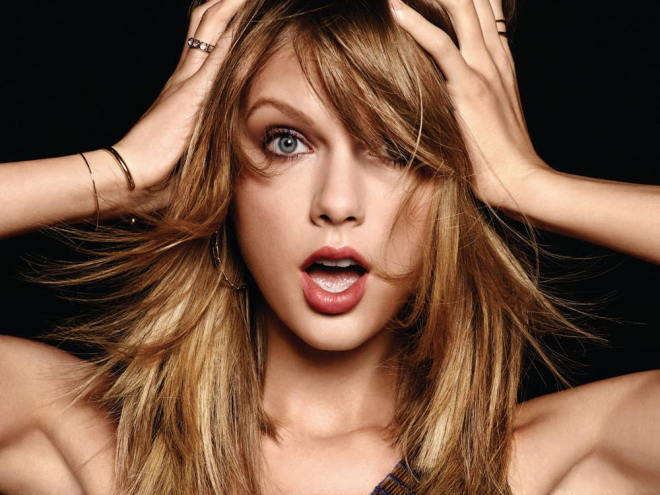 Maybe the biggest pop star in the world, Taylor Swift hasn't been able to avoid all the problems of modern society. She's still had to contend with problems like misogyny, harassment, as when she had to go to trial seeking justice against a Denver radio DJ who was accused of touching her during a segment in 2013. In response to her experience dealing with the situation and all the complications that arose with it, she decided to start spreading some of her wealth towards women who'd been through similar situations. She hasn't been open about how much has been donated, but the Joyful Heart Foundation has confirmed that Swift has become a big donator to the group. Many see her as a feminist hero that has done a lot for the fight for equality.

5. Matt Damon Started Water.org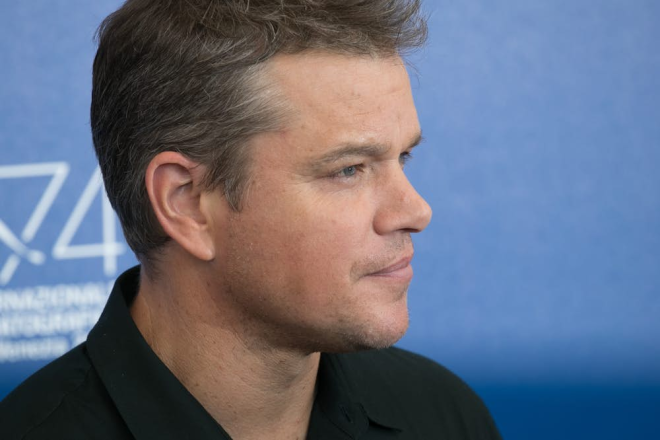 Matt Damon has transformed from a fresh-faced newcomer into a consistent force in Hollywood. His everyman appeal has transferred to a lot of exciting roles across his career, even making an amnesic spy seem relatable. As such, he's become fantastically wealthy but has made sure that some of that money he's earned has gone to a good cause. Ten years ago, he started Water.org with Gary White to help people get better access to safe and clear water. The company focuses on finding solutions in difficult areas, with Damon especially being relentless in his pursuit of helping get water to people in need all around the world. When asked what drives him to help so much in that field, Damon said, "So besides the stupid, pointless and completely preventable death by the millions of these children under five every year, there are all of these other kind of incalculable impacts that lack of access to clean water and sanitation will have for a person. That just lit a fire under me." There's passion to the man, even if he sometimes puts his own foot in his mouth. And that's to be commended.

4. Chris Hemsworth Works With The Australian Childhood Foundation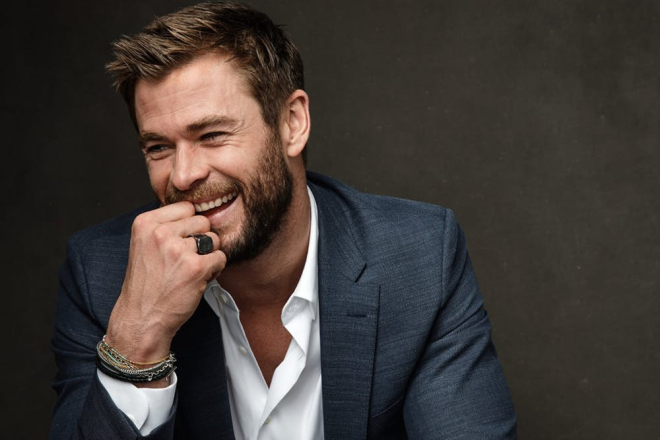 After becoming a global star thanks to his time in the Marvel Universe as the Norse God Thor, Australian actor Chris Hemsworthhas become a huge activist for good causes. It probably stems from his upbringing, as the actor was raised by a married couple of social workers. Hemsworth works with the Australian Childhood Foundation to offer protection to abused children and works with auctions to raise funds for other children in need. On top of that, he's also been spotted on set sporting a LIVIN hoodie in support of the organization that aims to help people dealing with mental illnesses and fights against stigmas in the community. Wearing the hoodie raised awareness for the otherwise small group, and helped get lots of new donations their way.

3. Kate Hudson Works With WildAid To Fight For Animal Rights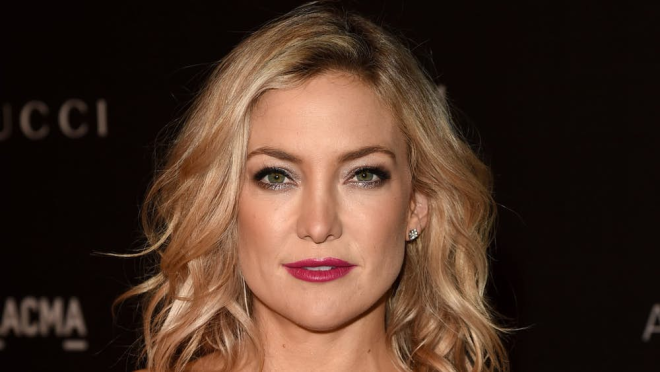 Kate Hudson has been fighting for animal rights for years now and has even become a leading face of the movement thanks to her work with WildAid. After partnering with the organization, she started putting the time into the effort. She's done publicity tours and relief trips throughout the world to help care for various animals. During her time with the group, she also managed to help push to fight for animal-conscious beauty products, including the first line of shampoo that actively supports animal rights advocacy – WildAid haircare. The star has even raised her son to follow in her footsteps, with the pair taking part in charity work whenever they can. Most recently, the two even traveled internationally to help new organizations in need.

2. Naomi Campbell Helped Form The Diversity Coalition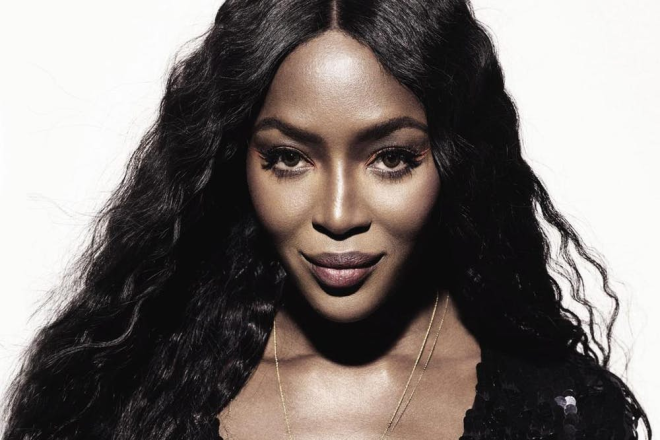 Naomi Campbell is one of the most established models in the world. She was even one of the few people to be known globally as a full-on supermodel. And while she remains one of the most iconic looking women in the world, she's also transformed into a surprisingly avid and dedicated charity worker. Since the height of her fame, she's been critical of the disparity in pay between white models and everyone else. She helped form the Diversity Coalition with fellow models Iman and Bethann Hardison to help fight for equality. She even recently has embarked on a new charity campaign with Diesel and her organization, Fashion for Relief. They've been able to provide relief and charity to young refugees to the tune of $4.5 million.

1. Natalie Portman Has Worked Closely With The WE Movement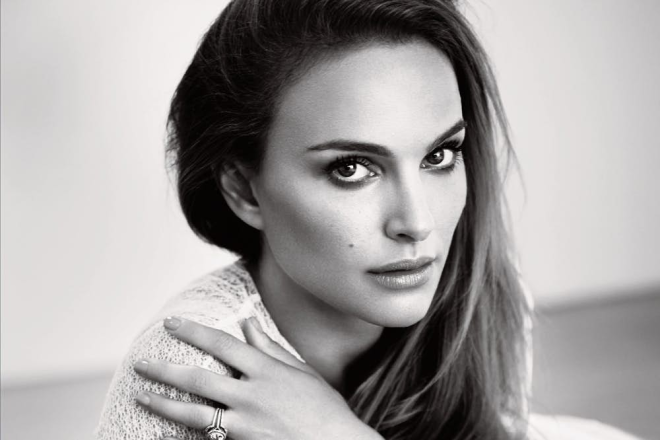 Natalie Portman has been an incredibly important member of the WE Movement, on top of her time winning an Oscar and graduating from Harvard. Dedicated towards building schools in developing parts of the world, the advocacy group has been working directly with Portman for years. She has donated all proceeds from auctions and makeup sales directly to scholarship plans for female students in need all around the world. Portman has even traveled to some of these locations to provide help and has taken part in the building of schools for a number of students around the world. She's even worked with the United Nations to help spread awareness and assistance. And she's been doing all that while still managing to be an Academy Award-winning actress, which is incredible.